A Day in The Life of a Marquee Wedding Photographer
My Guide to a Typical Marquee Wedding Day…
I feel very honoured to have been chosen to write a blog for the lovely Inside Outside Marquees. They wanted me to write about my typical day as a photographer for marquee weddings. I am also very happy and lucky enough to say that I am one of their recommended suppliers 🙂
Who are Inside-Outside Marquees?
Inside Outside Marquee Hire provide some of the best marquees in Surrey and the South East. Their marquees are available for weddings, parties, corporate events, themed events and winter or seasonal parties. What is really nice is that they are a family business with over 37 years of experience in delivering marquees. They are fully equipped with power, sound, lighting, furniture, luxury toilets… in fact, all you could possibly need to ensure your event goes smoothly and exactly to plan!
You can find their lovely website HERE.
A Day in the Life…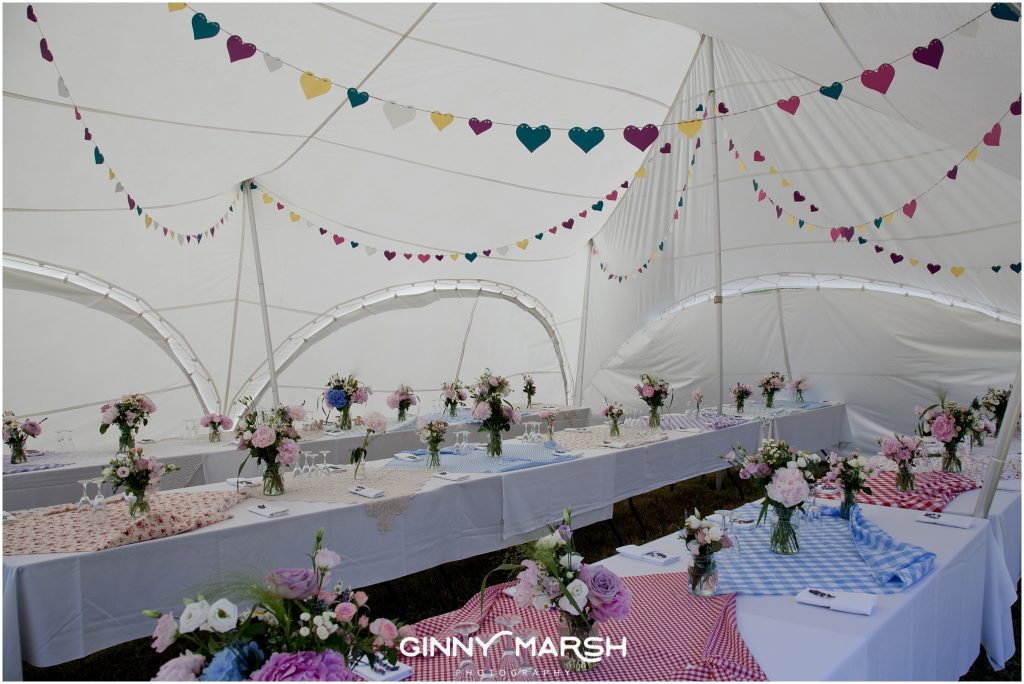 As you can imagine a wedding can't be organised in a day and neither can the planning for photographing any wedding. Therefore it goes without saying that, my preparation starts well in advance of the wedding day itself. Like most wedding photographers, I believe that an essential part of the job is getting to know the wedding couple first. Establishing a genuine and trusting connection with my clients makes such a difference and gives all of us confidence that the photographs I take will be more personal, relaxed and exactly what my clients want. A good way of helping this connection to grow is a pre-wedding shoot. They are so helpful in this respect! It's a perfect chance to get to know each other and to help the wedding couple feel more relaxed in front of the camera.
Lighting is Crucial…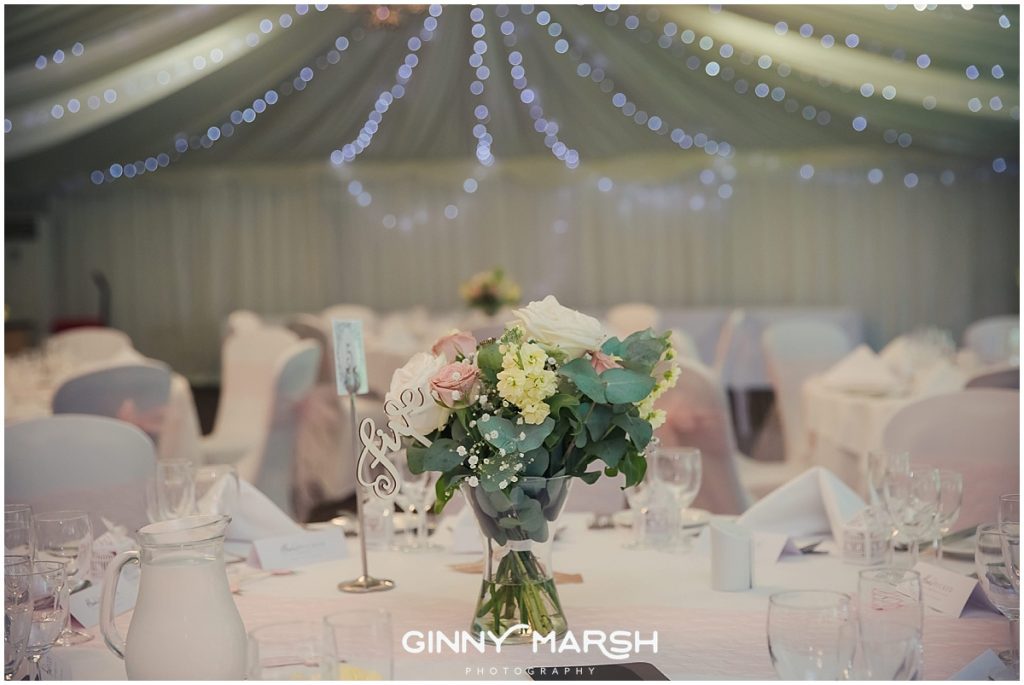 Being prepared for the lighting conditions is also crucial. I prefer to visit the wedding venue as close as possible to the actual date. Especially if I haven't worked there before, or if the marquee is to be on private grounds so that I have a reasonably good idea of what to expect on the day. Different seasons bring with them different lighting situations and different flora & fauna.
For a marquee wedding, I always have coloured gels with me for my flash. I often end up using an orange gel to correct the yellow/orange hue that is often cast by the light. The coloured gel makes it easier to get a natural colour balance when I'm at the editing stage. If I'm working with a second photographer, which is often the case to make sure we capture as much of the day as possible, I always double check that they have also made allowances for the anticipated lighting conditions.
Preparing for All Weathers…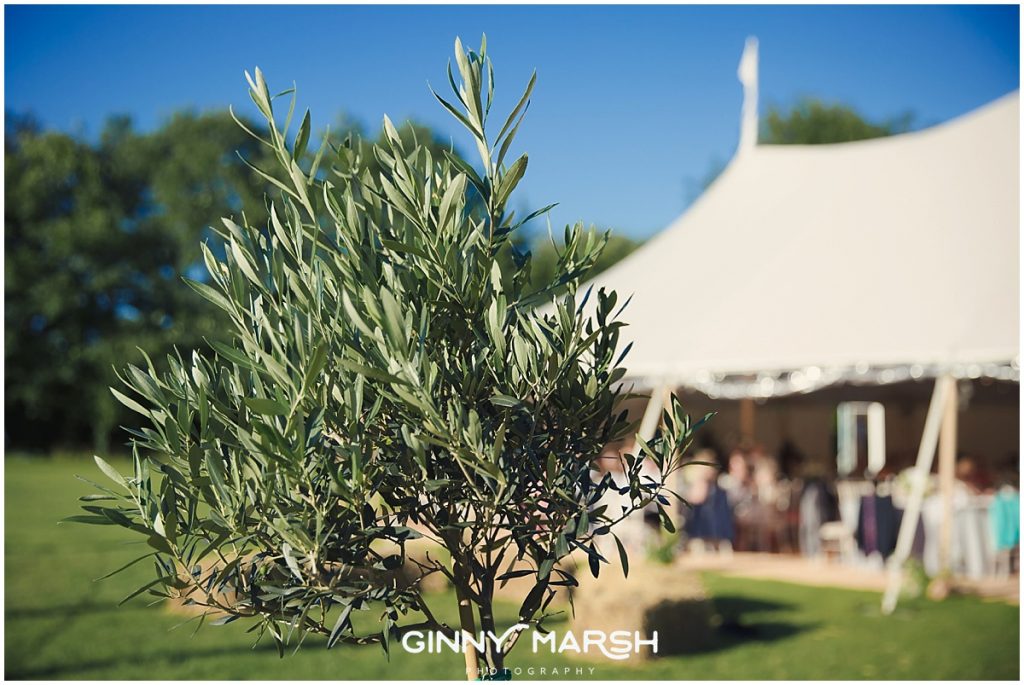 A key factor about marquees is that they can be adapted according to the weather. Side walls can always be removed if the weather is warm.  Or equally totally enclosed for a wedding on a cold or rainy day. Also, an open-sided marquee or one with windows on the sides can present a challenge on a very sunny day. This is because some guests may end up sitting in direct sunlight while others are in shade. You can even get marquees with glass roofs to let the maximum amount of light in (perfect when it's cloudy and a dream to photograph!). I've had a few wedding receptions that have almost turned into a sauna at meal time due to hot sunshine! It's just one of those situations that a good photographer (like me!) will take account of and be able to adapt to.
No Matter what the weather does, you just have to have fun and go with it!
Trust me we have all tried to accurately predict our Great British weather, but as we all know it's pretty much impossible! So I always like to have a Plan B in my pocket! However, a sudden shower (or even a downpour) can sometimes bring unexpected and often wonderful results.
I always bring along a selection of different coloured umbrellas in the back of my car (donated by some of my clients!). I've also had lots of fun rainy shoots at weddings. Rather than feeling that the weather is ruining everything, I always make sure together we find ways of embracing the conditions and simply make it part of their wedding story. For that same reason, I always have a pair of waterproof shoes to hand. There may well be boarded walkways for guests but to get the best shots I may well end up having to stand in muddy puddles!
Preparing for the Long Hours…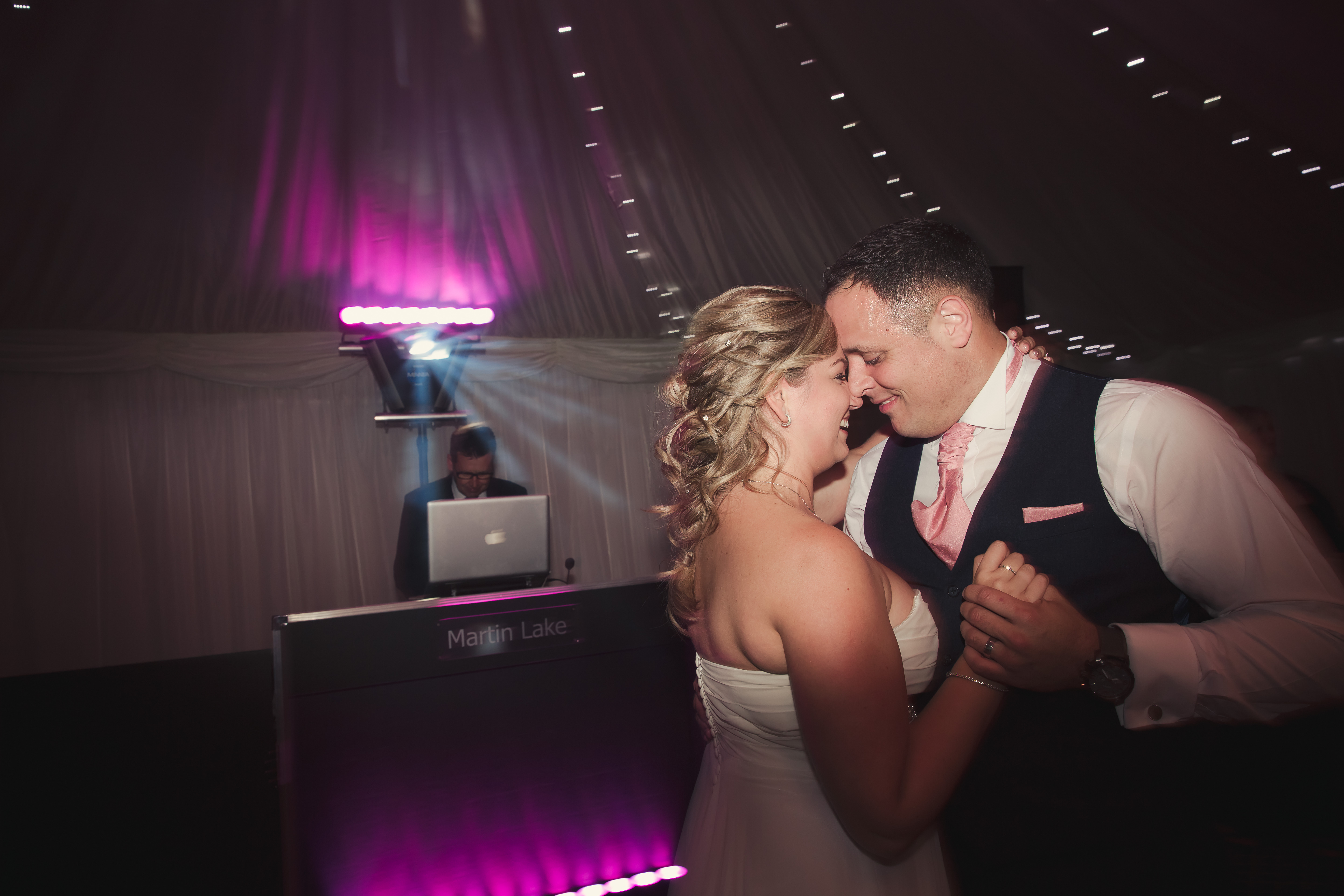 A marquee wedding (as is any wedding) is a long day for everyone involved; The wedding couple, the guests and suppliers alike. I am often working from early in the morning to capture images of the bride getting ready right through to the dancing in the evening. So I make sure I keep well hydrated and wear comfortable shoes. This is because I'll be on my feet pretty much the entire time. And, like many other suppliers on the day, keeping the workers fed is always much appreciated!!
Many thanks for checking out my insight into photographing marquee weddings!
Are you planning on getting married at a venue in Berkshire, Surrey, Hampshire, or West Sussex? Please Contact Me for a quote and to check my availability before it's too late!
Do you need a marquee or solution for your wedding reception? I recommend to give Inside-Outside a call – they'll be glad to help! Here's their website.
Alternatively, you can see some more of my lovely weddings HERE
Thanks so much for taking the time to read this Blog.
Ginny x