Beauty Makeover Family Portrait Shoot for 3 Generations
Mother's Day is almost here and it's also International Women's Day!!!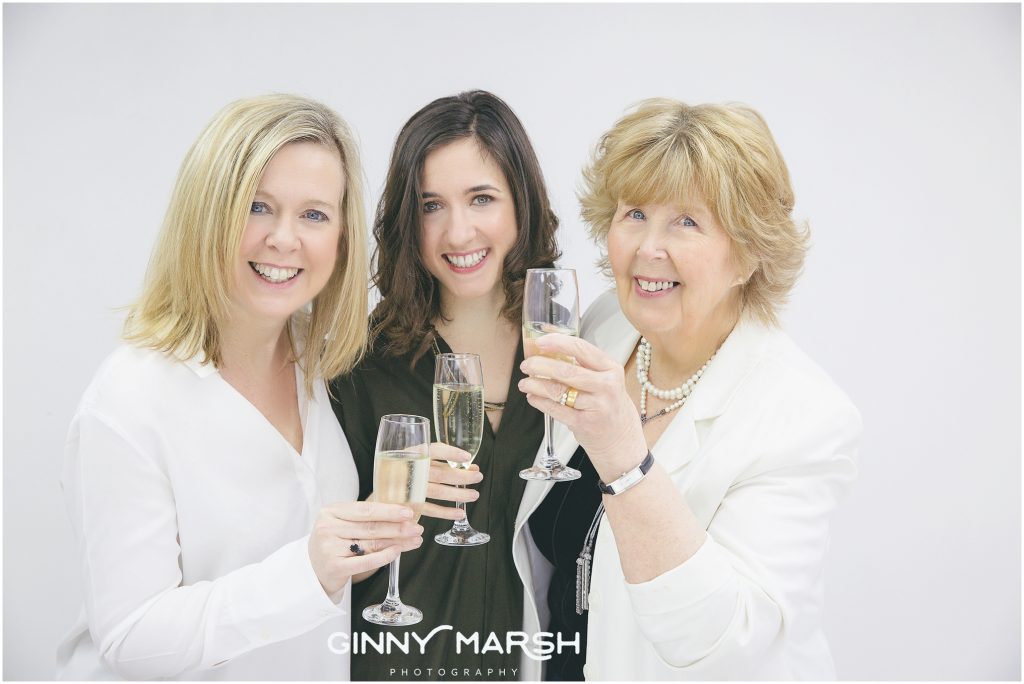 It's Mother's Day soon, time to really spoil your Mum…
Firstly, if you haven't read my blog on what to get your Mum for Mother's day and why a mother-daughter photo shoot is the way forward then take a look HERE!
It's Mother's Day on Sunday and it's crept up so fast! Whether you are seeing your mum on Sunday or any day this weekend, its time to really spoil all the mums up and down the country. Whether they are showered with chocolate, cards, flowers or an extra special treat. It's all about showing them how much they mean to us and how grateful we are for everything they have done for us over the years!
3 Generations Family Shoot for Mum / Gran's 80th Birthday!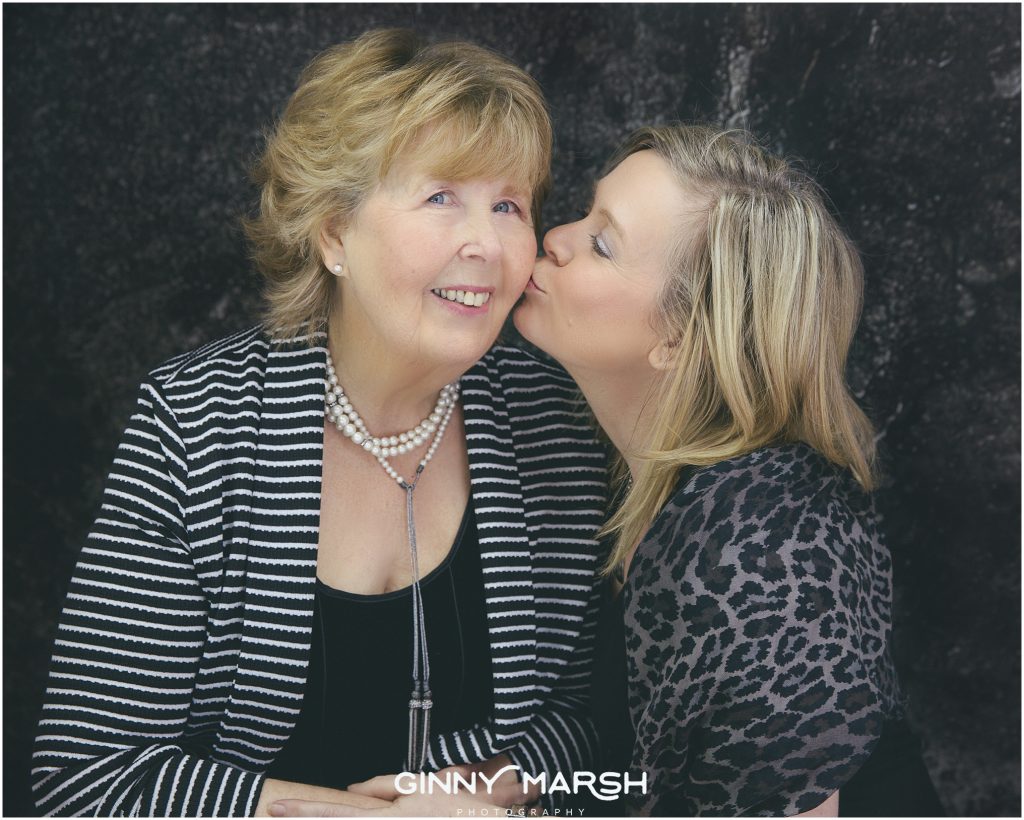 Catherine got in touch because it was her mum's 80th birthday, and she and her daughter were coming over from France to surprise her for her Birthday. However, they wanted to make it super special and have something to remember this milestone birthday by, so she thought a 3 generations photoshoot would be perfect, and she was right!
How fabulous do these lovely ladies look! They were all pampered and transformed by our lovely Hair and Makeup artist, Natasha, in the studio before the shoot and got to sip some bubbly and make a day of it!
This shoot was so much fun and they are such incredible Ladies. I am so glad I got to do this photoshoot for them! Also, wasn't this such a lovely present for her mum's birthday and the pictures are such a nice Mother's Day present! 🙂
It's time to feel empowered no matter what your age…
The theme of this year's International Women's Day is #PressforProgress. Their website courageously states:
"We can't be complacent. Now, more than ever, there's a strong call-to-action to press forward and progress gender parity… A strong call to motivate and unite friends, colleagues and whole communities to think, act and be gender inclusive."
This follows all the events of the last couple of years around the gender pay gap in all types of industries. We are becoming more aware of gender-related issues all across the world. For example, last year also saw the rise of the incredible and inspiring #MeToo Movement. Women from all over the world came forward to share their story of sexual harassment.
The phenomenal and brave women who broke their silence on sexual assault and harassment against them were named Time magazine's – Person of The Year – The Silence Breakers.
Take a look at some more of their fabulous images here… 
The perfect way to display your images on the wall… The storyboard frame
Are you a bit lost as to what to do with your gorgeous images? Well, stress no more! This storyboard frame works perfectly for family photo shoots and portrait shoots. You can showcase 9 of your fabulous images altogether and they all fit into one gorgeous frame.
The ultimate goal is to put images on your wall that will make you smile everytime you look at them 🙂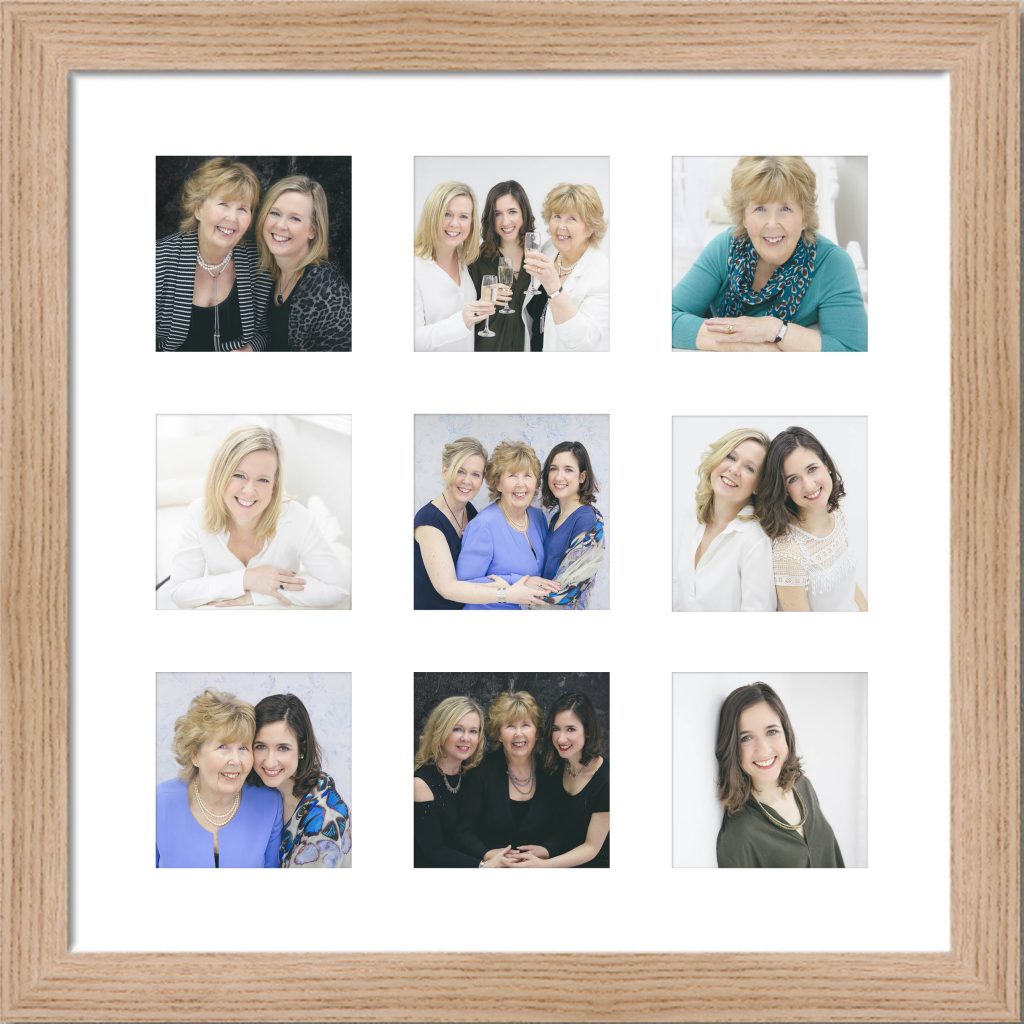 Hair & Makeup by Natasha Wiggins
Jewellery by Stella & Dot
Thanks so much for taking the time to read this Blog!
If you would like to get a new and updated set of photos of your family. Or if you are looking for a Mother's Day photo shoot or another special occasion then please don't hesitate to Contact Me for more information!
Ginny x