Boudoir Photoshoot at Hotel de Vie Farnham Surrey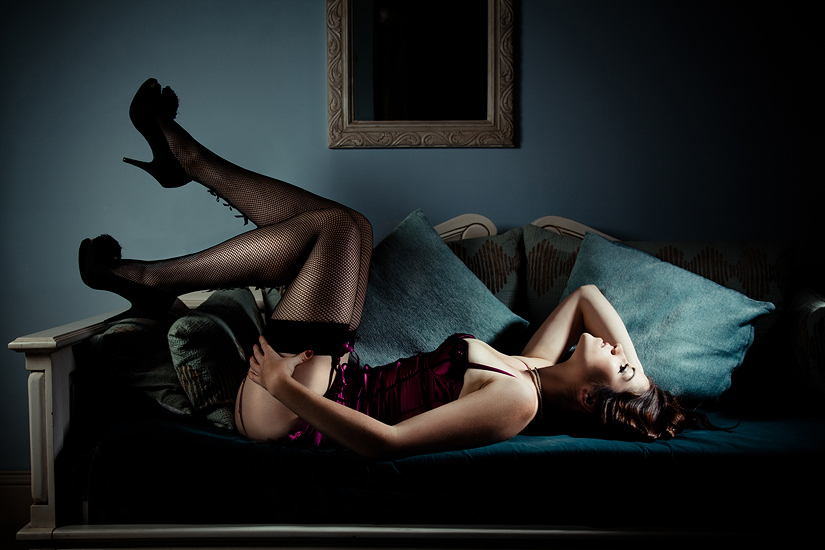 Copyright Ginny Marsh Photography 2012
www.ginnymarsh.co.uk
NEW! Boudoir Photography by Ginny Marsh – Calling all ladies who need a confidence boost!! This is the perfect present to either yourself or your other half. With prices starting from just £225 you will get a full professional hair and makeover plus a 2 hour photoshoot either in your own home or a boutique hotel.
Last week I did two boudoir shoots at the fabulous boutique Hotel de Vie in Farnham, Surrey. The rooms are all different with fantastic luxurious themes that are perfect for my Boudoir photographs!
They also do a very reasonable price for a 2 hour shoot, which means I can work it into my boudoir packages without the location cost going up too much.
Absolutely anyone can do a boudoir photoshoot, it doesn't matter what shape or size you are! I thoroughly recommend it, as I can speak from experience – I went up to Manchester to do my very own boudoir shoot recently with my idol, a photographer called Nicola Grimshaw-Mitchell, and the whole experience was fantastic, from getting my hair and makeup done, to posing in her little studio in her house! It went so fast and I'm very happy with the images. I will post on here as soon as I receive them!
Boudoir shoots also don't have to involve sexy underwear or being naked – you can wear as little or as much as you feel comfortable – it could just be more of a beauty photoshoot, with maybe a bit off the shoulder, or wearing a slinky dress! There are many ways of giving the impression of being glamorous and sexy without actually having to show anything you don't want to.
Unfortunately there aren't enough photographers down South that can work that kind of magic. This is where I come in!!!