Will and Rob's Bury Court Barn Pre-Wedding Photoshoot
A fun and personal pre-wedding shoot at The Barn at Bury Court, Surrey…
When Will and Rob were thinking about where to do their pre-wedding shoot a location sprung to mind immediately. They wanted their pre-wedding shoot to be at the same place as their wedding to make sure they made the most of it! This venue was the first they looked at and they both said it's perfect, which apparently never happens!
It was so lovely getting to know Will and Rob and finding out more about them and their relationship. They are such a cute couple and once they got past their initial nerves, they really started to relax and have fun! It's so worth having a pre-wedding shoot for this reason.
They also chose to have one of their engagement photos framed and made into a signing board for their guests to write them little messages at their wedding. This is really popular!
A bit about Will and Rob's Bury Court Barn wedding…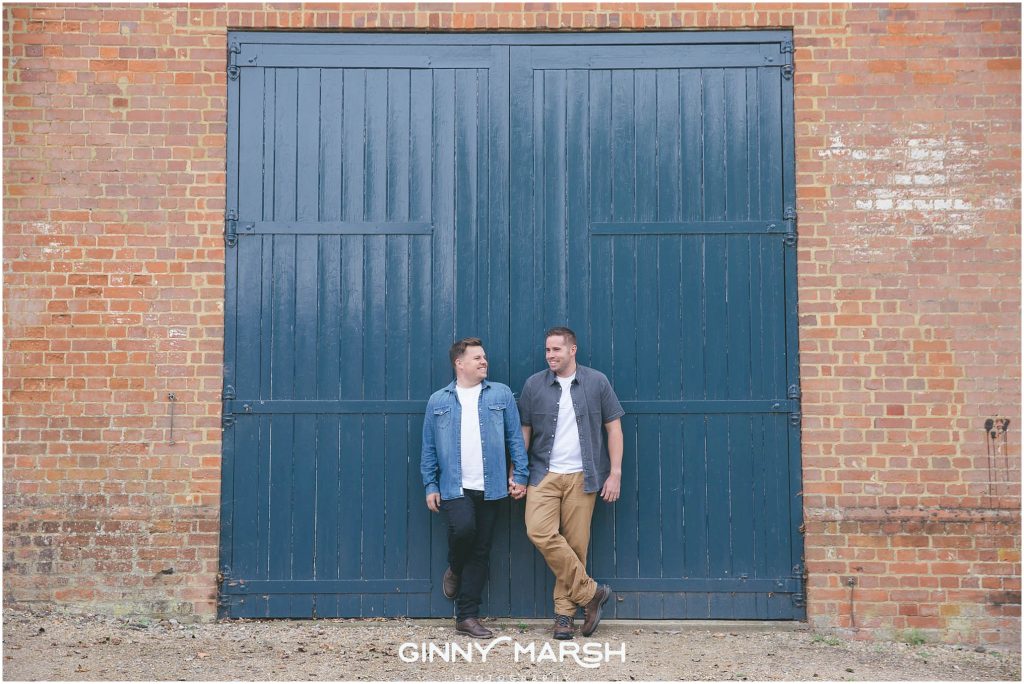 I can't wait for Will and Rob's wedding! It will be a December wedding at The Barn at Bury Court in Bentley, Hampshire, with a relaxed winter theme, a Giant Christmas Tree and large ceiling decorations!! Although, they want to keep it more a Winter theme rather than Christmas. The colours that will feature are navy blues, greys, and whites. To top everything off there will be candles with a bit of mood lighting as well…
Here are a few more lovely images from their shoot…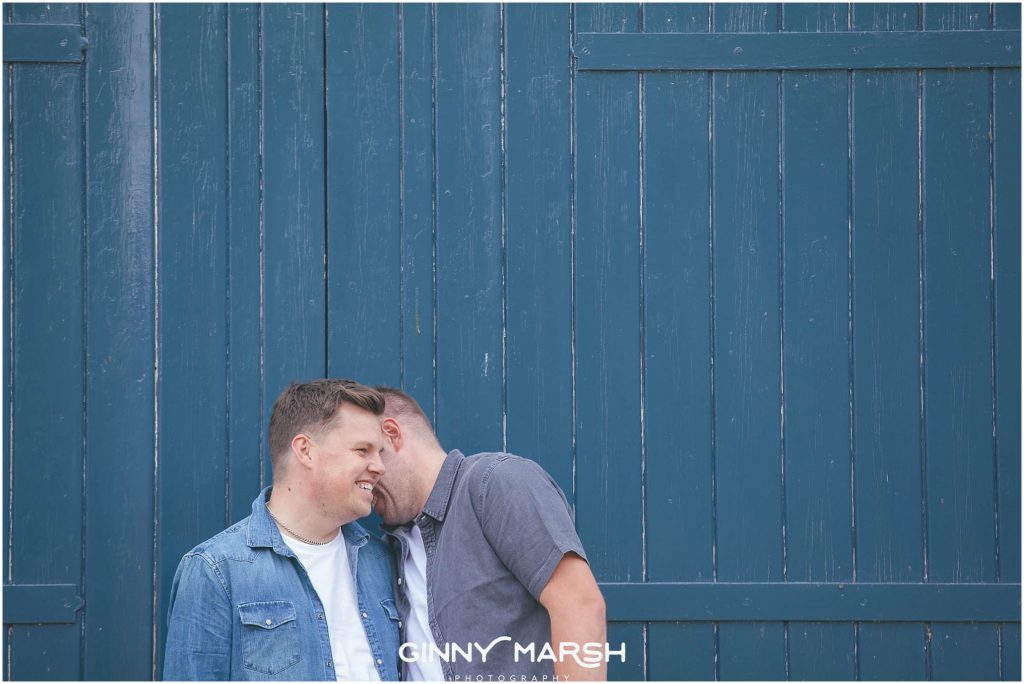 Thanks so much for taking the time to read this Blog! If you would love to celebrate your love with a couple shoot or engagement shoot, then please don't hesitate to Contact Me!
Ginny x