Celebrate your weight-loss with a transformational photoshoot!
Congratulations!!! Whether you've reached your goal weight already or you've still got a little way to go, I'm guessing you've been working so hard these past few months to lose weight, look better, feel more energetic and more confident in yourself.
You want to celebrate the new you with some gorgeous new photos! However, taking some nice "after" shots aren't as easy as you'd hoped.
Plus, you're looking for a good way to celebrate your goal…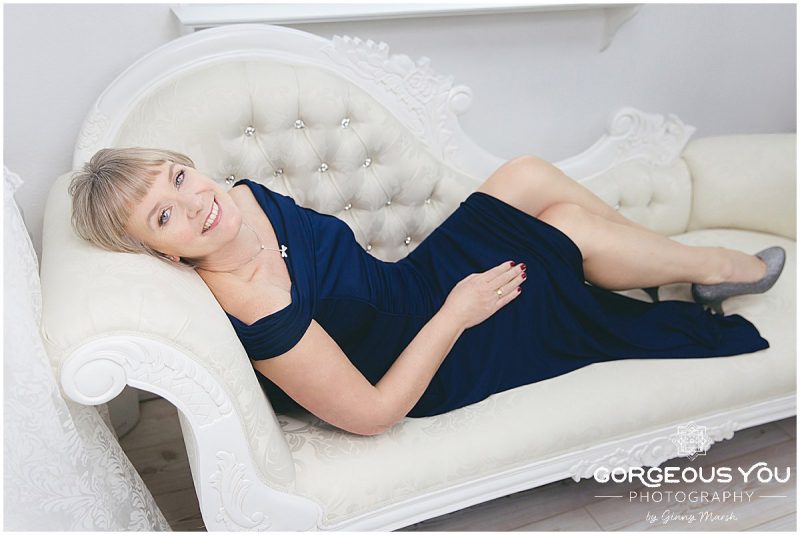 You haven't quite mastered the art of looking great in photos yet.
Photos of you still don't look great or flattering

You don't know how to smile or pose

You often look as awkward as you feel

You have no idea what colours really suit you, what clothes suit your new body shape or how to complete an outfit

That new dress you bought somehow doesn't make you feel completely confident and you can't work out why!
Plus, booking a photoshoot is totally out of your comfort zone. You might be thinking you don't know what to wear and you don't know how to smile naturally (the Wallace grin isn't a great look!). You're really no model and could never look that good…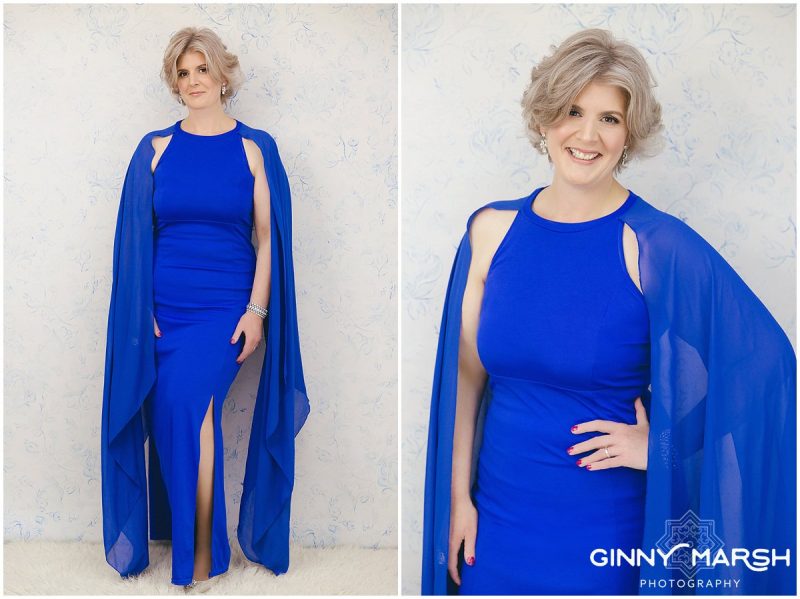 You CAN look absolutely gorgeous in photos! Let me show you how…
Hello lovely! I'm Ginny Marsh, a portrait photographer from Farnham in Surrey. I specialise in Boudoir and Personal Branding Portraits for women who want to get their sexy back, celebrate a milestone, attract their dream clients, or attract Mr. Right.
This is because I get it, I've been there. Growing up I suffered from very low self-esteem and always had weight issues. I've been on two weight-loss journeys and countless unsuccessful diets to look and feel better about myself.
I used to hide behind my camera, and make people take hundreds of photos of me before I found one I was happy with.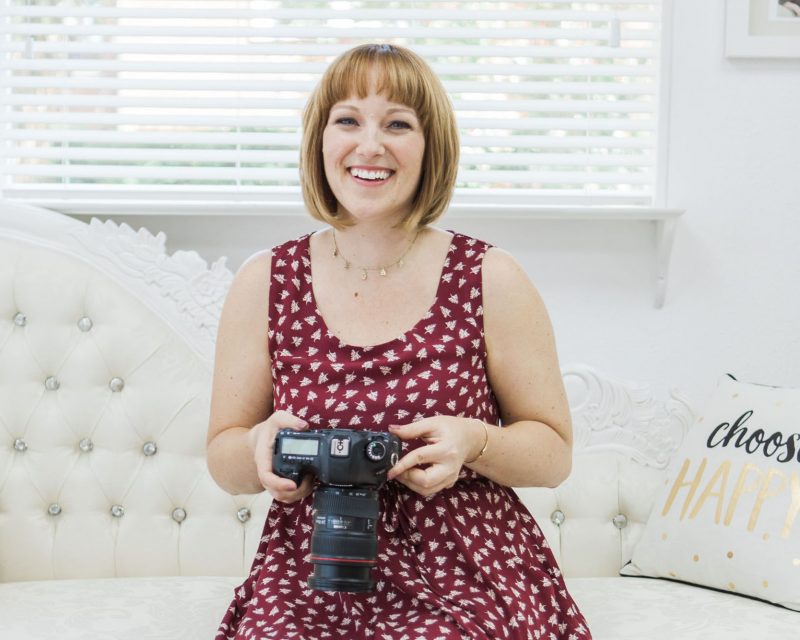 A year ago I was suffering from severe exhaustion trying to do too many different things. But I've slowly got back on track, reached my goal weight and feel more energised and positive as a result.
I also now look forward to photo shoots of myself because I just enjoy them rather than worry about the end result. I've got used to having my photo taken. I'm happy with who I am and what I look like, and as a result, am happy with seeing myself in photos.
I'm passionate about transformational photoshoots and boosting body confidence for my clients.
I now help women on a transformational journey of self-discovery. I work with a life coach to boost your confidence, overcome hurdles and rediscover your passion; a wardrobe stylist to show you what your WOW colours are, and what styles suit your body shape; and a hair and makeup artist to pamper you and help make you look and feel like your best self. These gorgeous ladies have all helped me, which is why I'm now working with them to create a life-changing photoshoot experience.
It's not just a photoshoot. It's a truly transformational experience that's going to help you on your way to being your best self!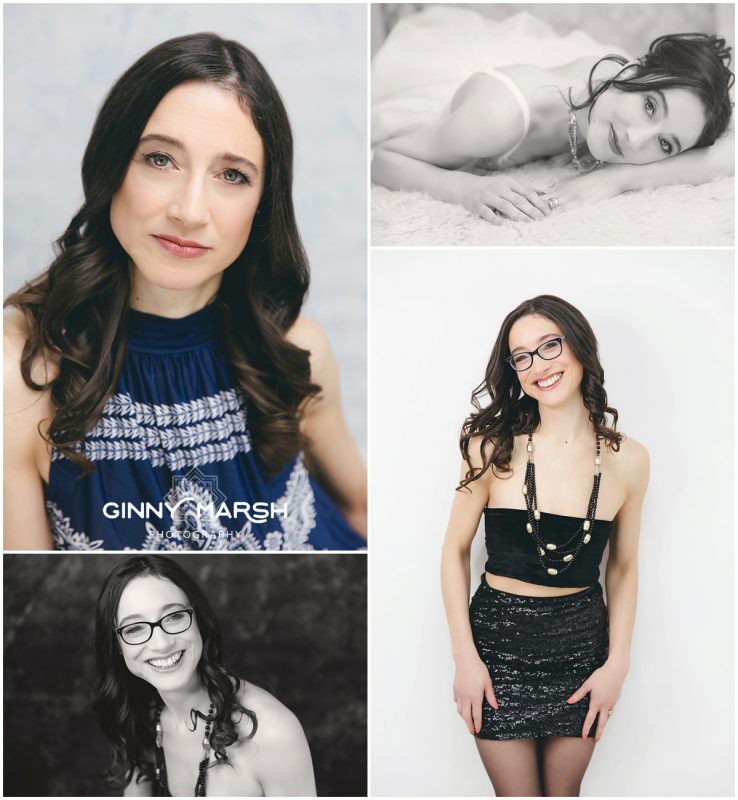 Aphrodite Goddess Photoshoot Package:
(Week 1) A consultation with me to find out how you'd love to see yourself and how we can get you there. There will also be a complimentary coaching session with me depending on what you'd like to achieve (want to set some new life goals? Want to improve your self-esteem? Want to be more camera confident?).
(Week 2) A 4-hour colour and style session with my wardrobe stylist. She will come to your house or work with you online over zoom, show you what colours suit your skin tone and what styles suit your body shape. You'll leave with a swatch kit of your best colours and your workbook detailing everything you've learned (worth £300)
(Week 3/4) A half-day photoshoot at my studio in Surrey or local location of choice, where you'll get pampered by my hair & makeup artist and guided by me to look your best, most natural self (worth £275)
Posing tips and tricks you can take away to make sure you're always looking great in photos
(Week 5) A private viewing session 1-2 weeks after your shoot where I'll reveal the NEW YOU and you can choose your favourite images.
10 images presented in a gorgeous leather 14×11 Folio Print Box (worth £1150)
Invest in this transformational photoshoot experience for £1450 (saving £330) or 4 payments of £365.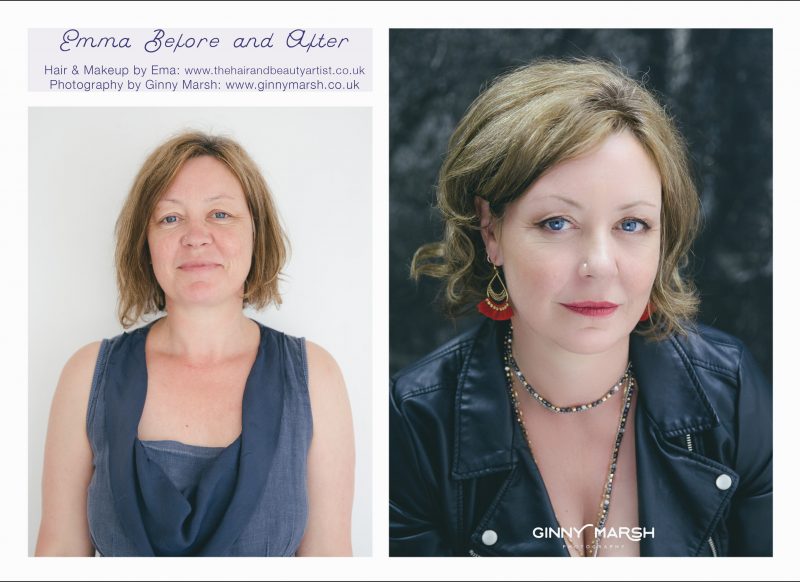 Happy clients are most important to me…
"It was just great not to have to think about how I look"
"I am the person that cannot smile properly, and only ever pulls a silly face in front of a camera, but Ginny managed to somehow put me at ease.
She was so helpful with where to stand, how to angle every part of my body so that she can get the right shot – it was just great not to have to think about how I look, but just follow her instructions.
I'm so pleased with the result and highly recommend her to anyone. Thanks Ginny x" – Emily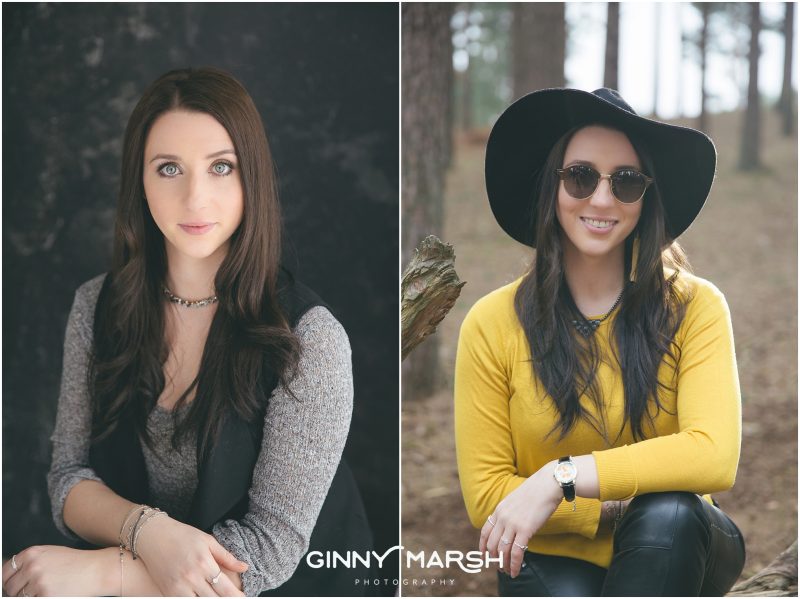 "I am completely blown away by the images…"
"Today I got to experience something incredibly rare for me… I sat and looked through 30 photographs of myself without feeling like poop. In fact, I felt amazing, sexy, and GORGEOUS, which is the point of Ginny's 'Gorgeous You' photoshoots.
I am completely blown away by the images… to come through the other side and be able to see myself looking confident and beautiful is incredible. Thank you so much, Ginny. You're a very talented and special person. I love the gift you give to women and will always treasure these images." – Rebecca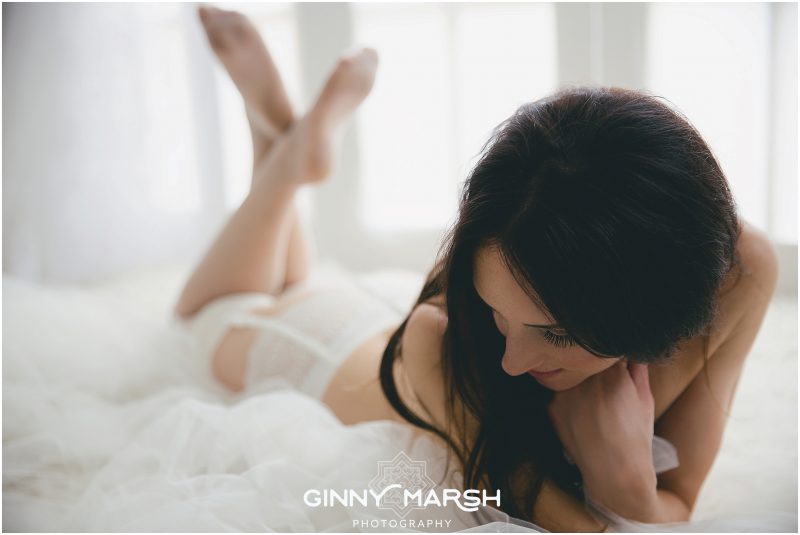 My clients are absolutely gobsmacked at how gorgeous they look after their photoshoots. The whole process of the life coaching, confidence coaching, wardrobe styling session, and the photoshoot itself all help you on your journey to being your best self!
Get in touch now to book in a chat about how I can help you on your journey to self-discovery! I'd love to hear from you!
Ginny x
info@ginnymarsh.co.uk / 01252 856937