Jenny's confidence boosting portrait shoot

Meet Jenny
I had the pleasure of photographing Jenny and creating some lovely confidence boosting portraits of her in my studio. She also brought her partner Andy (AKA my Dad!) along for a few photos so they could have some nice couple shots together as well. The photoshoot was a gift from Andy because Jenny had never had a professional photoshoot before. She was looking for a bit of a confidence boost and my 'Gorgeous You' photoshoots are perfect for doing just that!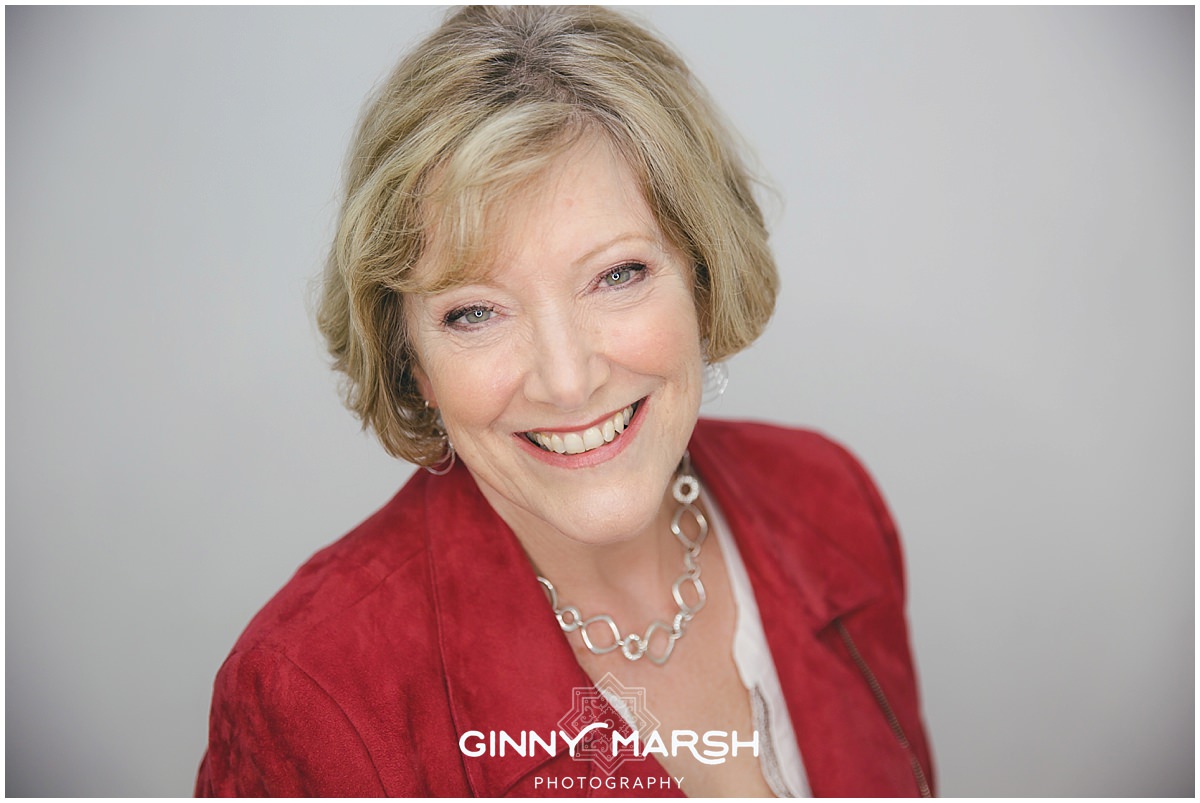 Pre-shoot meeting
Before the shoot, I meet my clients to make a shoot plan, which is really important to make sure they get photos tailored to suit them. It helps my clients relax, get to know each other, gain confidence and feel prepared for the shoot. I ask them to bring in any outfits and jewellery they are thinking of wearing and we also discuss the type of photos they like. This helps me plan the shoot exactly to my client and their needs. This seemed to really have helped Jenny as she said this to me afterwards:
"If I did have any concerns they were all allayed by my meeting with Ginny a few weeks before the shoot. Ginny explained how the shoot would run, the kind of outfits I might wear, the things that I would like to get out of the shoot and essentially how I wanted to look… how to show the real me."

Hair and make-up
On the day of the shoot, I had Ema come in, one of my lovely hair and make-up artists. She really pampered Jenny and made her feel very glamorous ready for the shoot! I love doing this before all my shoots. The transformation and confidence it gives my clients is so lovely to see and really radiates in the photos. I also usually have a hair and make-up artist on hand throughout the shoot so they can touch up hair and make-up when needed.
"Ema did my hair and makeup prior to the shoot which in itself was a lovely experience and she really listened to what I wanted as well as giving me some great new ideas. Didn't think I could look so glamorous when she'd eventually finished!"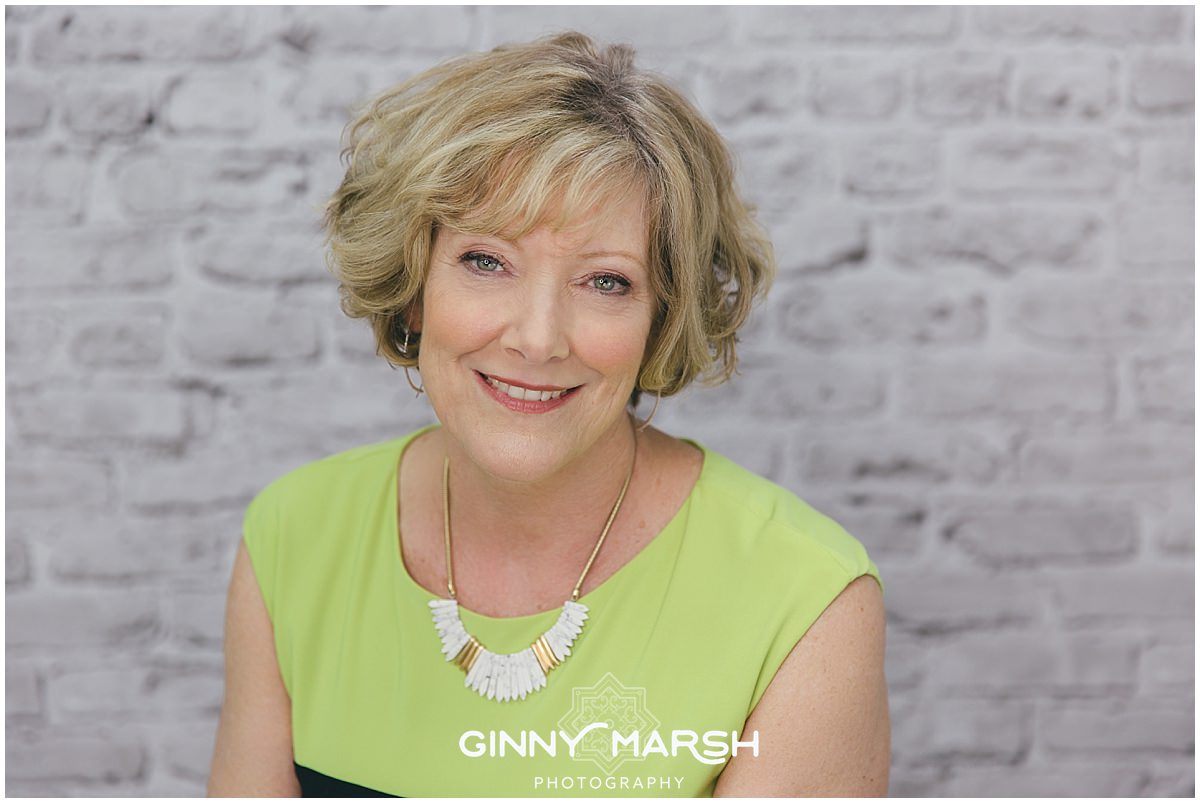 Jenny brought her partner along for some photos together (my Dad!)
Jenny brought a lovely mixture of clothes from casual cosy jumpers to glamorous dresses. I thought this mixture was perfect as it meant she got a good variety of images.
Because the photoshoot was a gift from Andy (my Dad), it was also nice for them to have some couple photos together. Andy also brought in different shirts that were colour coordinated with Jenny's outfits so they really look great together!
I always ask my clients if they'd like to bring anyone to their photoshoot for some portraits together – why not make the most of it!? We can always arrange for them to pop in at the end of the shoot if you don't want them hanging around whilst you're being photographed on your own.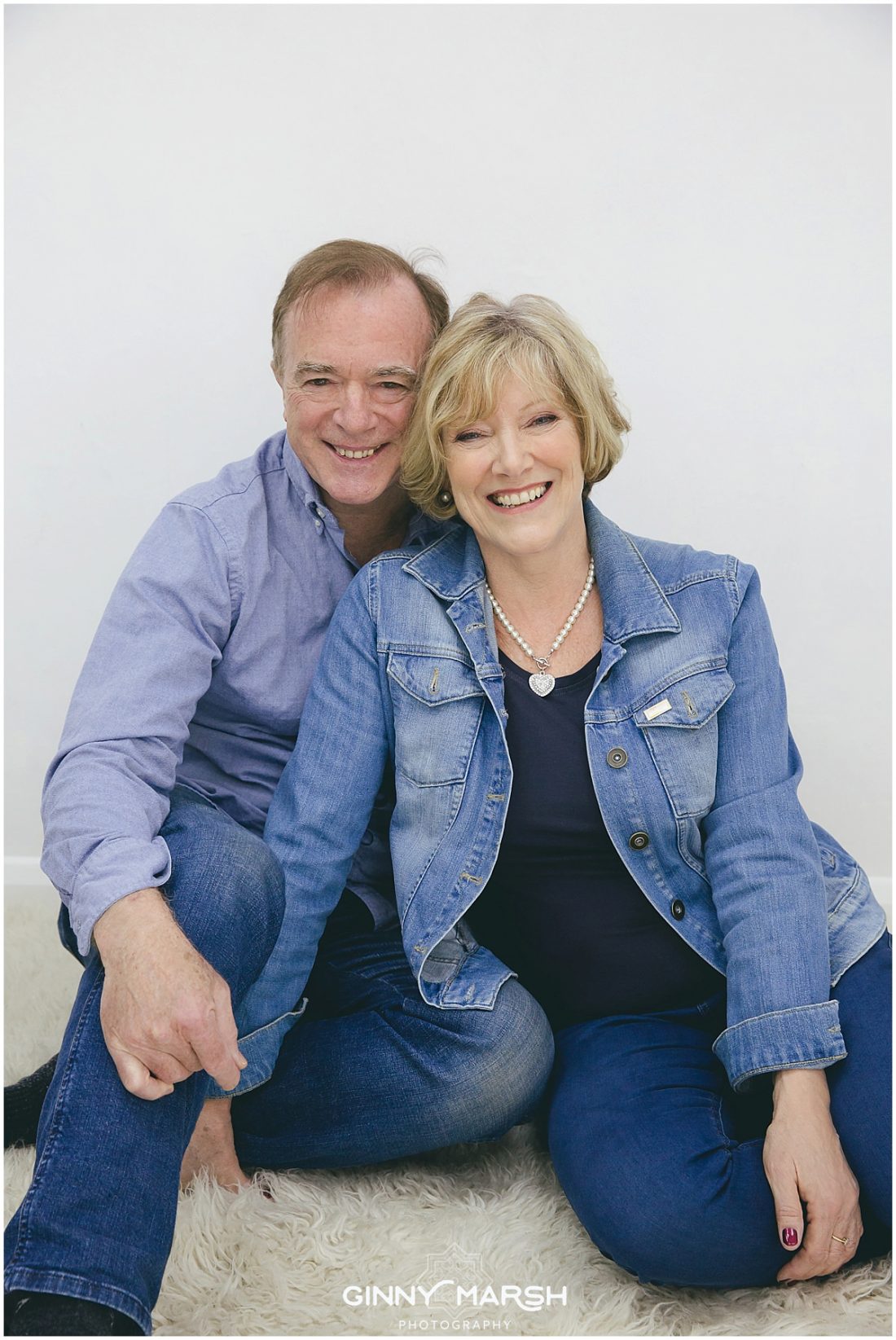 Jenny's lovely thoughts about her shoot experience:
"I suppose I was nervous about being in the 'limelight' – not something that I have experienced before in this sort of context – but I needn't have worried at all. It was fabulous. The shoot itself was a relaxed, fun affair. I just loved it. Ginny was totally professional and at ease and helped me to be the best I could be. Lots of different poses, help with the outfits and jewellery. Ginny and Ema couldn't have been more helpful and interested in me… and the photographs were awesome. Just love my images… thank you Ginny!!"
Thank you Jenny! I had a lot of fun photographing you and I'm glad I helped you feel the very best version of you!
Photographer: Ginny Marsh Photography
Hair and make-up: Ema Doherty 
Are you in need of a confidence boost?
Please get in touch and find out how I can help you! 
Keep scrolling to see more photos from Jenny's confidence boosting portrait shoot…
Thanks,
Ginny x