Rob and Lucy's Winter Pre-Wedding Photoshoot at Virginia Water
A fun pre-wedding shoot at Virginia Water Lake, Surrey with their puppy…

I absolutely love being a Surrey wedding photographer and think pre-wedding / engagement shoots are a fabulous way to get to know my clients, and vice-versa. There are so many lovely spots for pre-wedding photo shoots in Surrey.
When Lucy and Rob were thinking about where to do their pre-wedding shoot a location sprung to mind immediately. They wanted to have their pre-wedding shoot at Virginia Waters as they wanted somewhere quiet but with a beautiful background for their pictures. Also, they really wanted to have some pictures with their puppy SNOOPY! So Virginia Waters was perfect!
It was so lovely getting to know Lucy and Rob and finding out more about them and their relationship. They are such a cute couple and once they got past their initial nerves, they really started to relax and have fun! It's so worth having a pre-wedding shoot for this reason.
They also chose to have one of their engagement photos framed and made into a signing board for their guests to write them little messages at their wedding. This is really popular!
A bit about Lucy and Rob's Farnham Castle wedding…
I can't wait for Lucy and Rob's wedding! It will be a May wedding at Farnham Castle, Surrey, with gorgeous pastel spring colours as their colour scheme.
When I asked them what made them choose Farnham Castle they both said they love everything about it including the lovely views around the castle. I love finding out why couples choose their wedding venues. Your venue choice is so important and unique, and there's a different venue for everyone's needs and style.
I think Farnham Castle is also a great choice because not only is it a dramatic castle setting, your guests are able to stay on site or within walking distance. The food is also amazing!
Here are a few more lovely images from their shoot…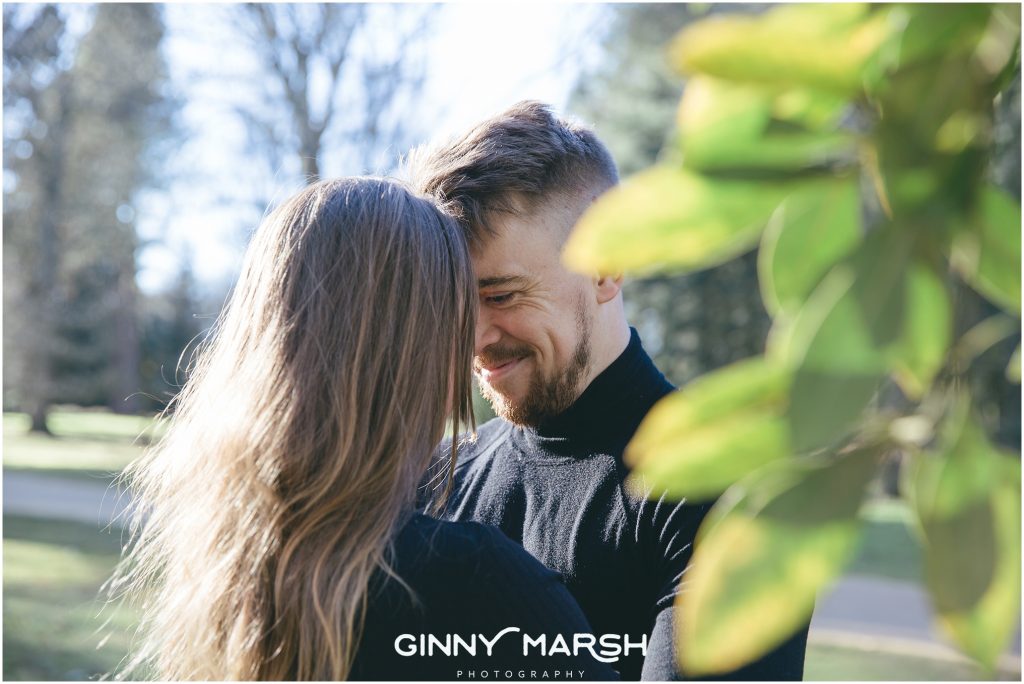 Thanks so much for taking the time to read this Blog! If you would love to celebrate your love with a couple shoot or engagement shoot, then please don't hesitate to Contact Me!
Ginny x