Gorgeous prints, albums and wall art to show off your images...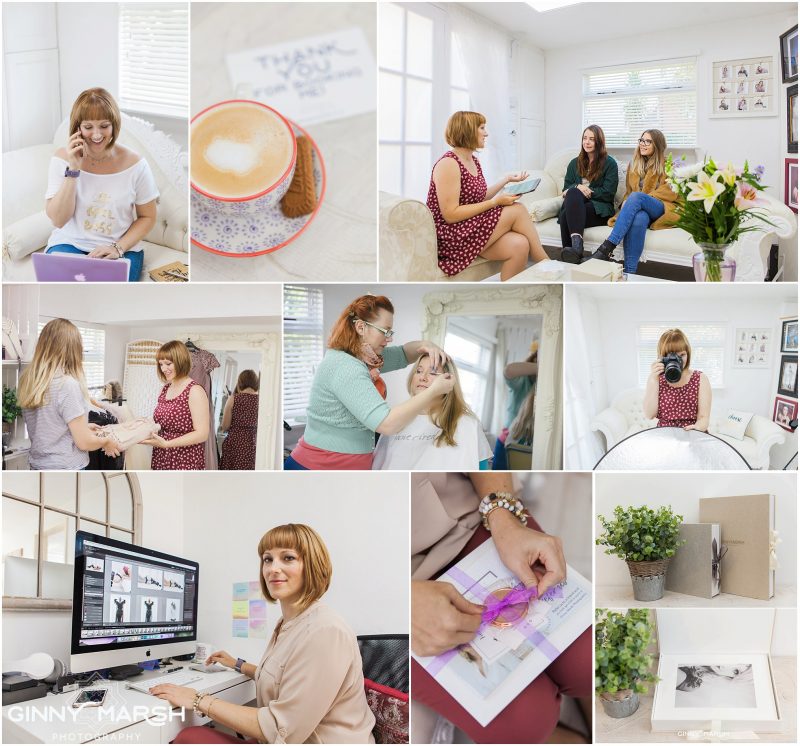 The Photoshoot Session Fee
Here's what every photoshoot includes:
– Bespoke one hour planning consultation and a tailor-made shoot to suit your body shape, outfits and images you like.
– Professional Hair & Makeover by one of our lovely, talented Hair & Makeup artists
– Glass of bubbly (or tea or coffee if you'd prefer!) on arrival and refreshments during the shoot.
– Private photoshoot either at the Farnham studio or on location (location fees not included) lasting 3-4 hours
– Artful coaching, editing and post­production.
– Private Reveal and ordering appointment 1-2 weeks after your shoot to choose your favourites, and purchase images and products
Investment…
The photoshoot itself is £275 (including everything above), although people usually start with one of our packages from £775 (including 5 prints) and then you can always add on/upgrade after the shoot.
Prints and digital images start from £125, our gorgeous Fine Art albums start at £850 and our wall collections start from £1495.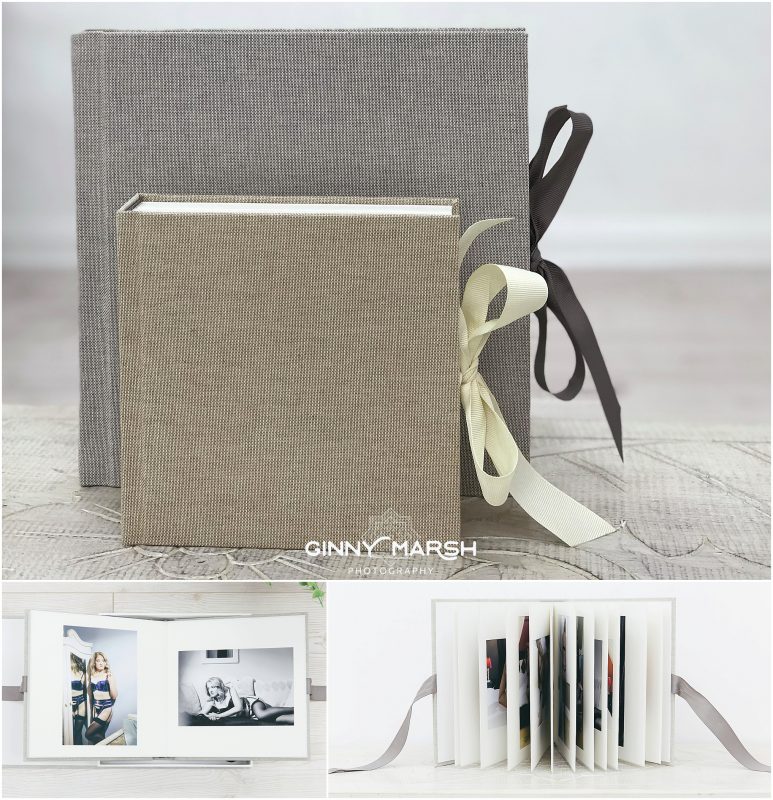 Fine Art Matted Albums
Each time you walk in and see a picture hanging on the wall or displayed in a beautiful album it creates an emotional response. You remember the situation and feelings when that image was taken, or the image re-creates a feeling that makes you feel good. Photography is all about memories and capturing significant moments, which is why it's important to print images to last generations.
These luxurious Fine Art Matted Albums are available in a discrete 6×6″ or luxurious 9×9″ size, in either 'Oatmeal' or 'Storm Grey' with a matching ribbon tie and protective box.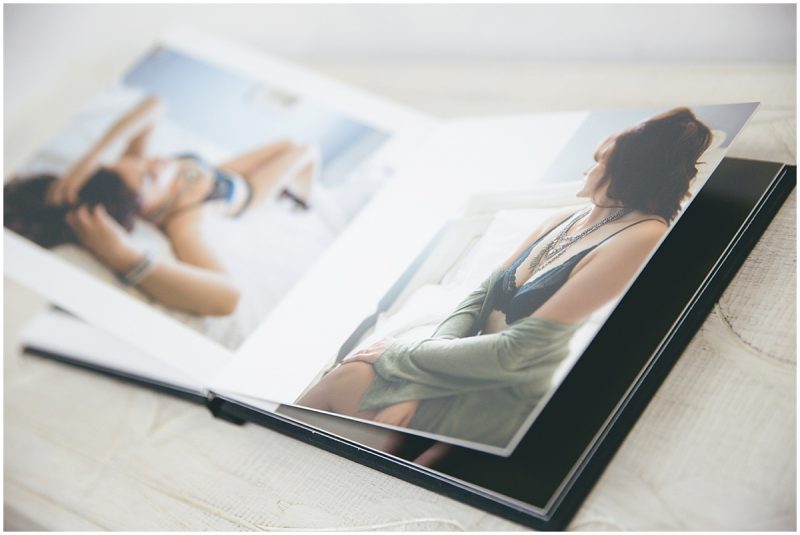 Beautiful Coffee Table Books
We have gorgeous Coffee Table Albums designed to show off your images across a double-page spread, edge to edge, to give maximum impact and tell a story. Each page layout is unique to show off your images in the best way. Cover options include linen (with over 20 different colours to choose from) or a full image wrap. We can even personalise your album and box to match the decor in your house or the colour of your outfits.
Perfect for keeping memories to look back on or giving a gift to that special someone and making their jaw hit the floor!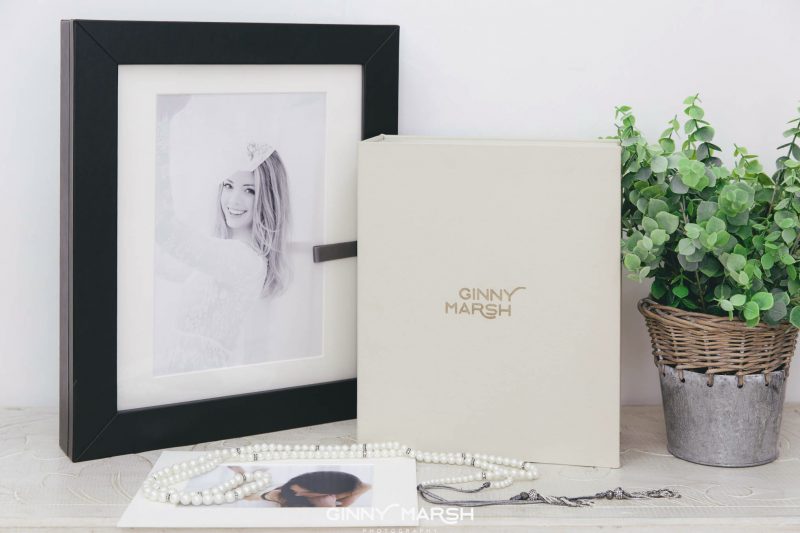 Gorgeous Folio Print Box
This is the utimate product that's so versatile it's both an album and prints.
The gorgeous Folio or Reveal Print Box is handmade in Italy using the highest quality materials and leathers to last generations.
10-30 individual prints are nestled inside the box; each individually mounted and ready to frame. Either use your own frames, give them as gifts, or keep them in the box like an album – with or without the reveal window.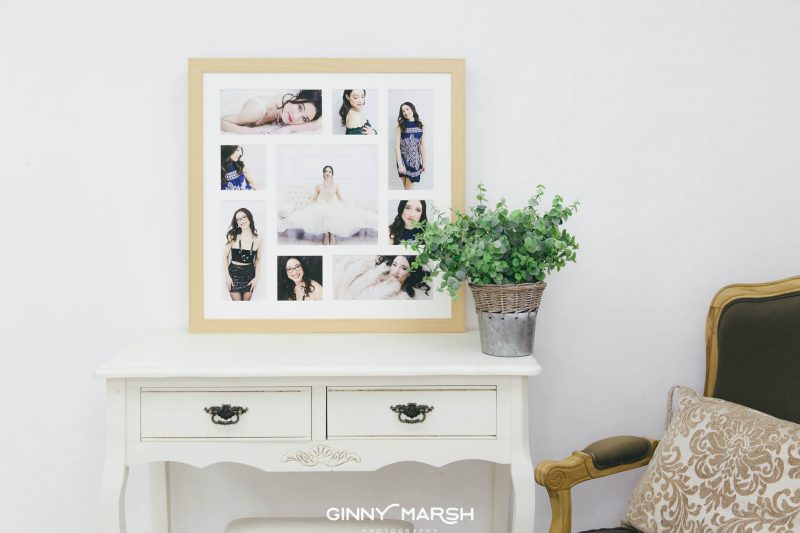 Plenty of Gorgeous Frames
A choice of Elegant, Contemporary, Vintage, and Rustic frames are available to match your images and style perfectly with your home. You're probably overwhelmed with the possibilities of what to do with your photographs and how best to display them, but don't worry, you're not alone – I'm here to help!
Storyboard Frames
What's better than one framed image? Multiple images framed! I love to tell a story, and one of the most popular and best value options with maximum impact is the storyboard frame. Showing 3, 6 or 9 images in one frame, it's the perfect way to show off more of your gorgeous images.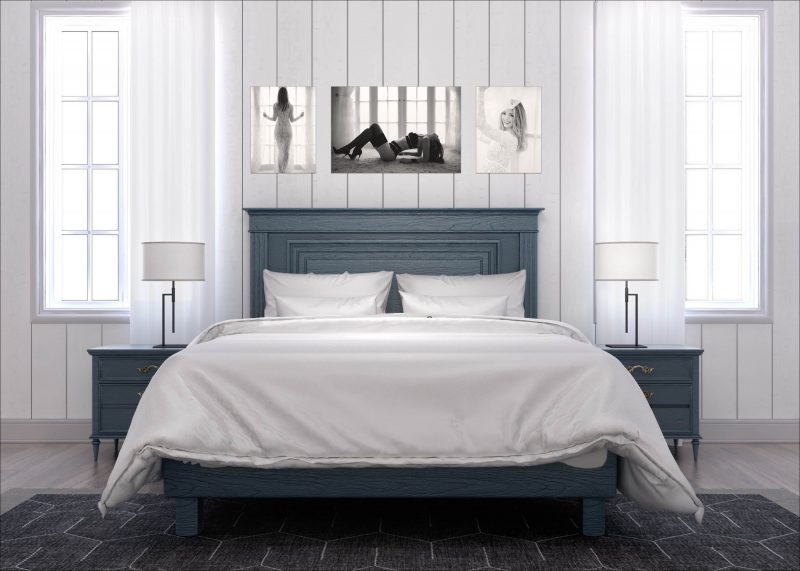 Canvas Pro Wall Art
When you've invested in your beautiful portraits, you want beautiful artwork to match the high quality of your images and boost your confidence every time you look at them. These canvases are hand made in Italy and are of the highest quality. The elegance of finely crafted furniture, combined with the highest print quality in the world, will transform your space into an authentic art gallery.
The Canvas Pro is a superior quality canvas, mounted on a planar element that will never collapse, or allow the canvas to loosen or bulge like other panels available on the market.