Empowering Boudoir and Portrait Photography in Surrey - Shoot Info & Investment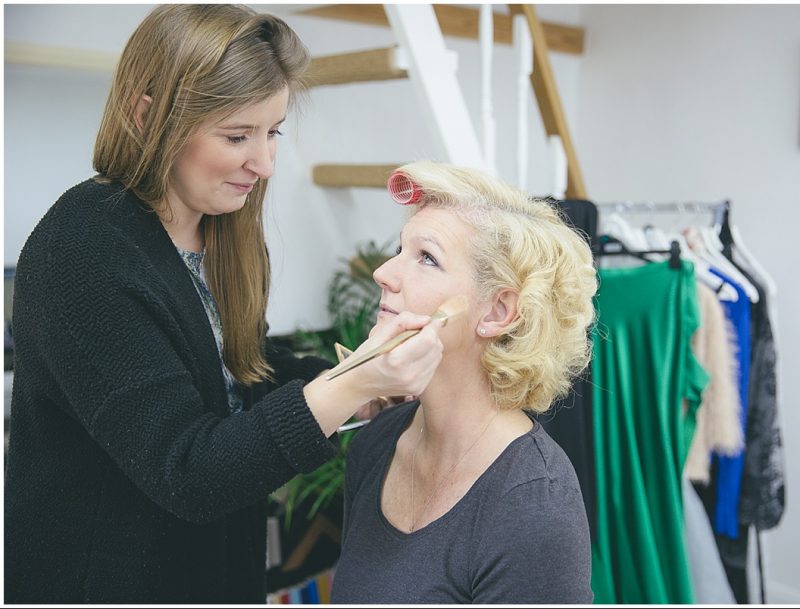 When was the last time you saw a photo of yourself that made you feel beautiful? Younger? Empowered?
When was the last time you wore an outfit that made you feel AMAZING (and have a photo to prove it)? Or even just had the chance to take some 'you time' and be pampered? Well now's the time to go on a journey of self-discovery at our photography studio in Surrey…
I help to empower my clients by taking beautiful contemporary portraits and transform you with professional hair, makeup and styling so that it boosts your confidence. I will give you the gift of a life-changing experience that's more than just the photos – it's a journey of self-discovery and ultimately showing your best self.
A Gorgeous You photography makeover makes you feel beautiful inside and out. My team offer advice on how to feel more confident, what colours best suit you and what clothes to wear to flatter your figure, so you can feel like the Goddess you were born to be.
Either come to my boutique portrait studio in Farnham, Surrey, I can come to your home, or we can book a gorgeous hotel in your dream location!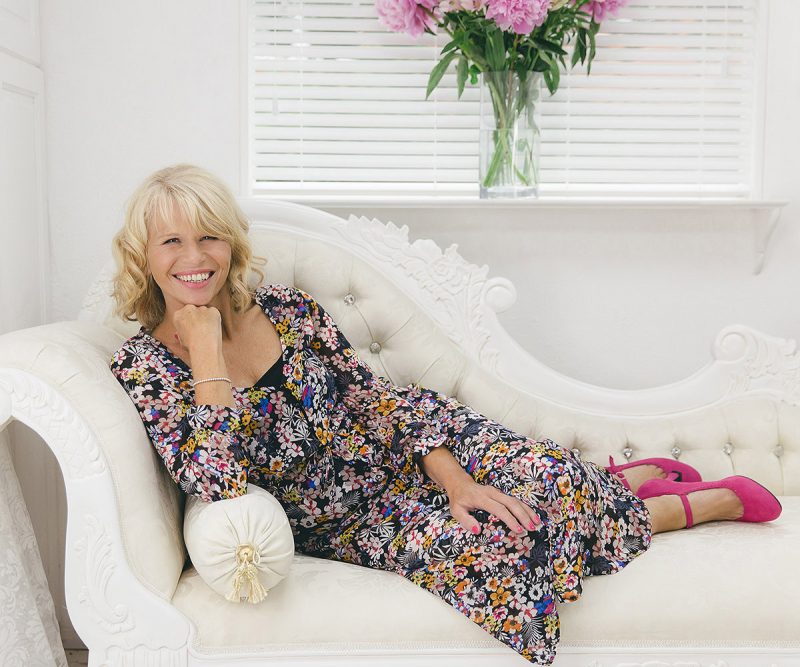 I believe that every woman has an inner Goddess bursting to be set free…
Here are just some of the reasons my clients' book a portrait or boudoir shoot with me…
• To celebrate a birthday / anniversary / milestone for yourself and/or your partner
• As an extra special wedding gift (it's a gift for both of you)!
• To celebrate a journey you've been on and have got through, e.g. a long term illness, weight loss, a journey of self-discovery and self-love
• To give you a much needed body confidence boost
• To celebrate how strong and resilient you are, that you can do anything you put your mind to!
• You want to feel sexy and fall back in love with your body
• To boost your sex life (give your partner something they won't forget!)
• To update profile pictures, dating websites, business headshots, keep Mum/Grandma happy
• You want to exist in photos with/for your children
• To celebrate you, as you are, stretch marks, lumps and bumps and all
• Just because.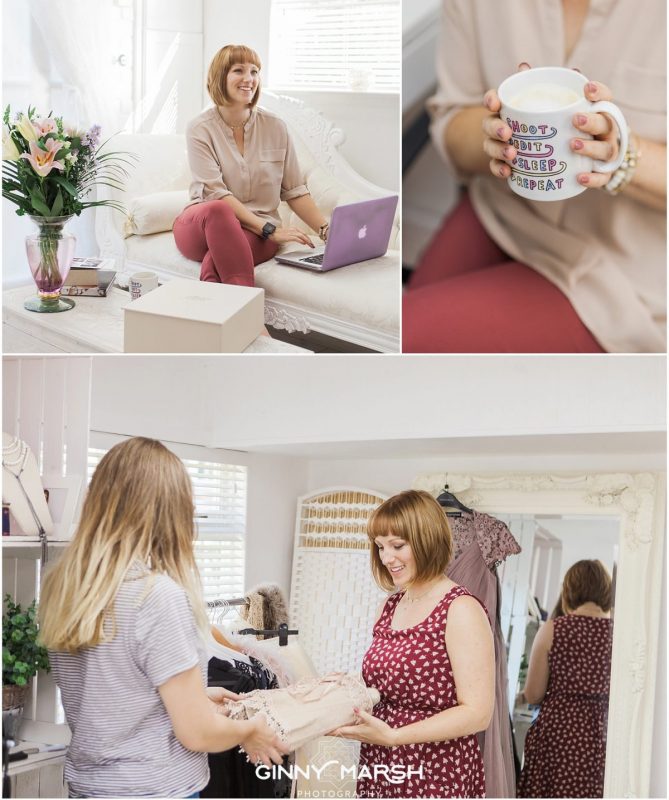 How our shoots work…
My dream team includes a confidence coach, a wardrobe stylist, a beautician, hair & makeup stylist, and me, a portrait and boudoir photographer based in Farnham, Surrey. All with a passion for empowering women, building confidence, and making women look and feel amazing.
1. It all starts with a pre-shoot planning meeting…
(ideally at my photography studio in Surrey, or on Skype if easier) that normally lasts around an hour. Good planning is important for every shoot to make sure you get exactly what you want at the end of it. Want some gorgeous art for your wall? A discrete album to gift to your partner? Seen some images on Pinterest that you'd LOVE to have your own version of? No problem!
I'll get you to bring any outfits you're thinking of wearing. We'll make a shoot plan and discuss what else you could wear. I'll want to know all about you and why this shoot is important to you, including anything you particularly like/don't like about your appearance.
If you need extra help working out what to wear, you'll also have the option to book a half-day colour and style session with my wardrobe stylist, Jo (ideally this needs to be at least a week or two before your shoot).
If you're really nervous and unconfident in front of the camera, don't worry! I'll send you an exclusive camera confidence video I made with our confidence coach, Jen, to get you feeling more confident before your shoot.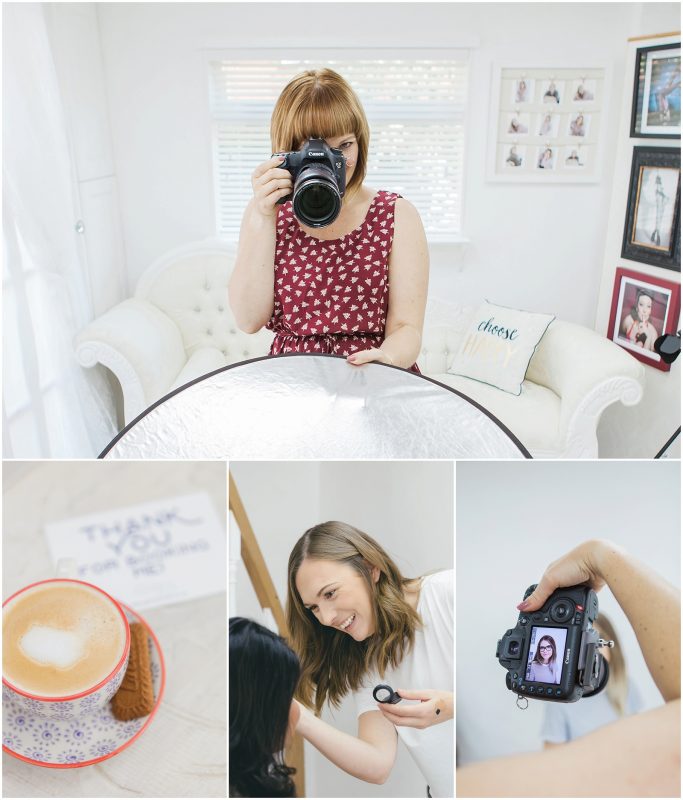 2. On the day of your shoot you will get a warm welcome…
I will greet you with our hair & makeup artist when you arrive. I only book one shoot per day (unless you choose to share it with someone you know), with a maximum of 2-3 per week, so it's all about you. You won't be rushed. Our shoots normally take 3-4 hours (1.5 hours for hair & makeup and chatting, 1.5-2.5 hours shooting time) at my studio in Farnham, Surrey.
We'll take any bags, hang any clothes that need hanging, and get you a tea or coffee (or bubbly!) to get you settled. You have permission to be completely selfish! Anything you want or any ideas you have, just ask.
First, you'll have a nice relaxing pamper session with my hair and makeup artist and be made to look like the best version of you or your desired style. Then we'll get your outfits out and plan what order you'll wear them or if I've got anything to perfect and finish your look. *Queue me acting like an excited little girl with a dress-up box!*
Then I will direct you through poses depending on what plan we made before your shoot (please note I do sometimes get carried away when I feel inspired and you might end up with some extra fab shots you didn't expect!), and we have loads of fun. There will be bubbly, good tunes, and lots of laughing!
Once it's a wrap, we'll put a date and time in the diary for you to come back to the studio a week or two later for your big Reveal and ordering appointment. You'll go away feeling on top of the world, with your confidence boosted and a sense of achievement!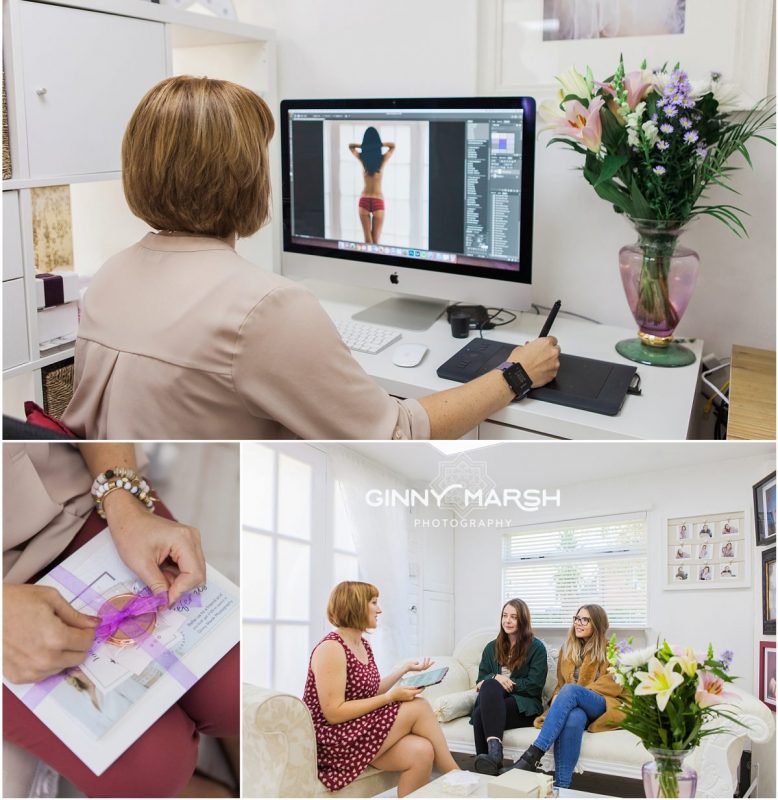 3. You come back to our studio in Surrey for the big reveal of your gorgeous photos…
I'll show you a slideshow summing up your shoot experience with all your finished images. There may be happy tears at this point!
We'll then go through all your images, make a favourites list, and decide what you'd like to do with them. This is your chance to purchase any of our gorgeous wall products, albums or prints, so it's a good idea to have pre-measured any wall space you want to fill. I'm there to advise on adding the perfect finishing touches to personalise any products – we can match the colours to the decor in your house or the colour of your outfits!
You'll end up with some gorgeous images that you can cherish for years (and even generations). You'll be able to look back at them and be reminded of this time in your life – the journey you've been on, the things you've achieved, and how gorgeous you look.
Why not bring your mum, your sister, your children or your best friend to share the experience and have some portraits together?
Get in touch and let's start you on the journey to having stunning pictures that show you just how fabulous you are.
Photoshoot Session Fee - from £275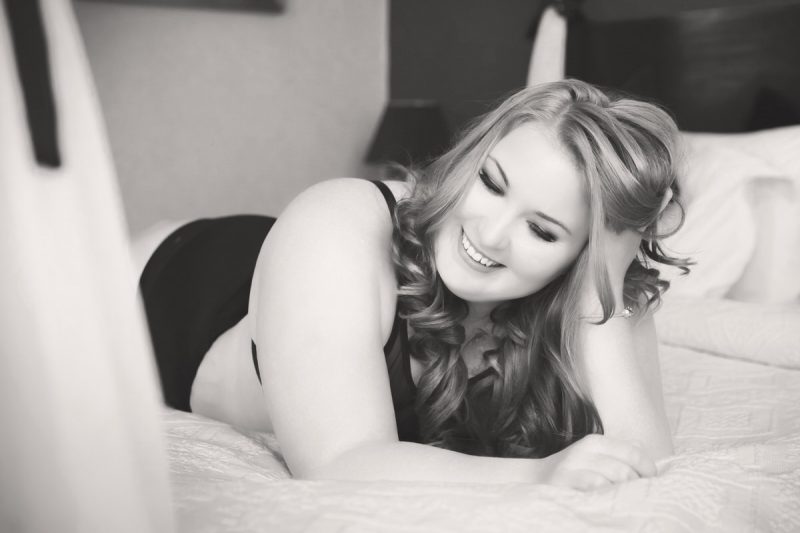 Here's what it includes:
1-hour pre-shoot bespoke planning consultation with Ginny and a tailor-made shoot to suit your body shape, outfits and images you like
3-4 hour photoshoot at our photography studio in Farnham, Surrey (or location of choice)
Professional Hair & Makeup – Get pampered and transformed by our lovely hair & makeup artist to make you the best version of you
A glass of bubbly/soft drink/cuppa on arrival and refreshments during the shoot
4-6 Outfit changes
Artful coaching, editing and post-production
A private viewing session a couple of weeks after your shoot to select your favourite images and purchase a gorgeous album or wall art.
Gaia Goddess Collection including 20 images and a Gorgeous album - £2950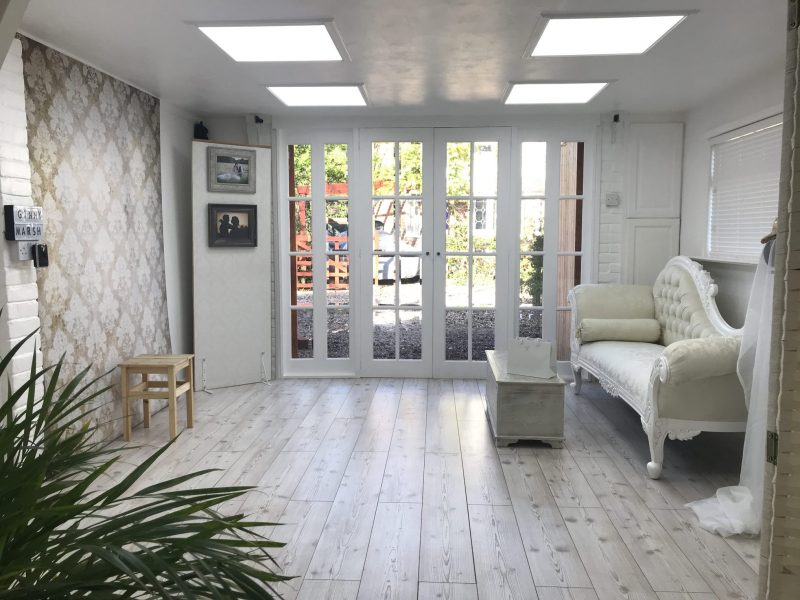 You get ALL this!
Before the shoot – Branding / Confidence coaching and wardrobe styling…
Confidence video workshop exclusive to Ginny Marsh Photography
1-hour Bespoke planning consultation with Ginny at her photography studio in Farnham, Surrey, and a tailor-made shoot to suit your body shape, outfits and images you like
Body Shape and Style Session – our stylist will help you find that perfect outfit for your photoshoot, the perfect neckline, accessories and style.
Full colour analysis session – we find the WOW colours that will suit your skin tone and make you look amazing in your photos. You'll also get a personalised Pinterest board with outfit suggestions and a swatch booklet that will contain approx. 30 of your season's colours.
Personal shopping spree with our stylist for you to choose and buy the perfect outfits for your shoot (outfits are not included)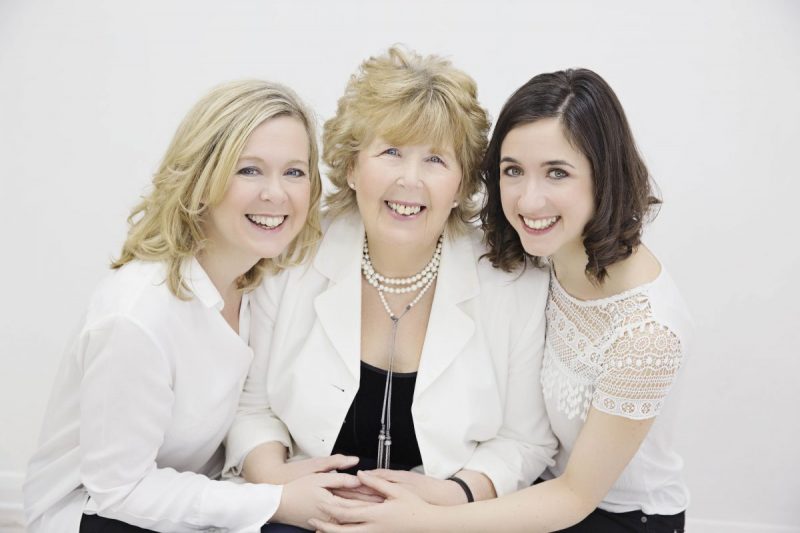 The Shoot including professional hair & makeup…
A 4-6 hour photo session at Ginny's photography studio in Farnham, Surrey and/or a local location – why not bring your mum/sister/daughter/best friend along for some photos together?
Get pampered and transformed by our lovely professional hair and makeup artist
A glass of bubbly on arrival and refreshments during the shoot
5-8 outfit changes
Artful coaching, editing and post production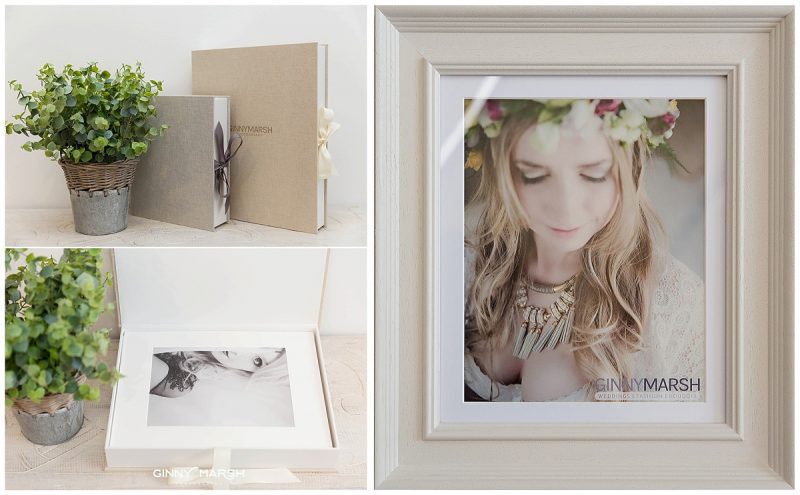 The Gorgeous Finished Products…
A private viewing session a couple of weeks after your shoot to view and purchase your favourite images and products
Video slideshow to show off your final images and shoot experience
Your 20 favourite digital images presented on a gorgeous wooden USB or in one of our Fine Art albums.
New-found confidence and a re-vamped wardrobe
Please note: this package can be paid in instalments over a few months to suit you before your shoot.