Boutique Boudoir Photography in the UK
Our boudoir experiences are all about helping you to feel your most confident, gorgeous, empowered self!
Whether you're confident in everyday life but the thought of posing in front of a camera fills you with fear;
whether you just don't think you're photogenic and hate looking at yourself in the mirror, let alone in photos;
or whether you're super body confident and want an excuse to celebrate and show it off…
You're in the right place!
Not from around here? Why not book a hotel and let's make a day of it! Ask me about boudoir photoshoots in Surrey or Yorkshire…
Here are just some of the reasons you might want to book a boudoir shoot…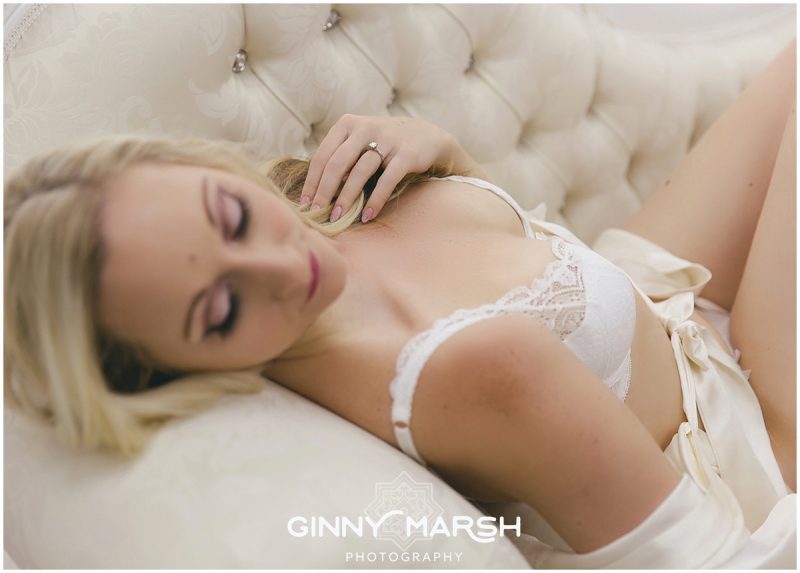 Bridal Boudoir Photography…
An empowering, confidence boost for you before your wedding… some sexy photos of you presented in a beautiful album as a (surprise) gift for your partner that will knock their socks off and leave their pulse racing before the big day!
You might want to make more use of your wedding lingerie and incorporate your wedding shoes and veil for some gorgeous romantic images.
Alternatively, you could have a themed boudoir shoot with an era such as 50's Pin-up or Hollywood Glamour.
Or why not mix it up and have some wedding-style as well as some more seductive, glamorous shots with some super sexy lingerie or even a slouchy jumper and shorts. Whatever makes you feel good!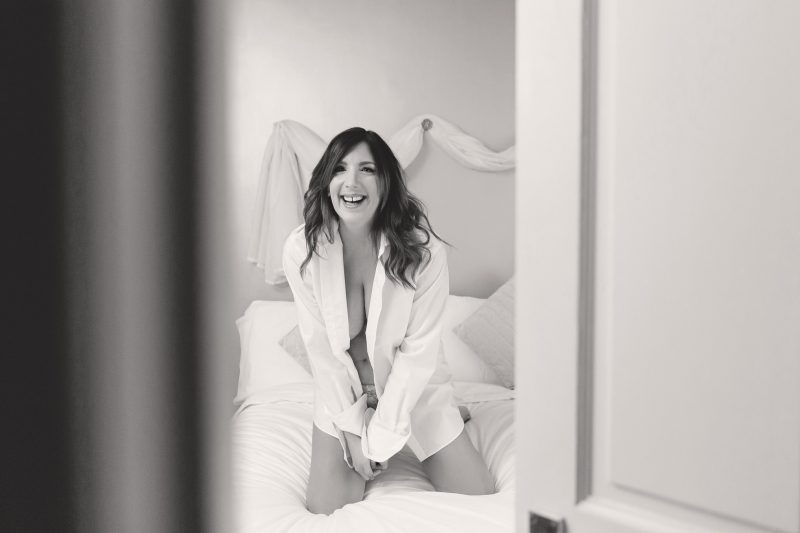 Boudoir experience to celebrate a goal or milestone
Do you have a milestone birthday or anniversary coming up? Are you on a weight-loss journey? Have you reached a fitness or health goal and want to celebrate your journey and feel good in your body?
Maybe you've reached a body goal, such as getting to your goal weight, but it hasn't made you feel as happy as you thought it would…
Quite often, it's because you haven't got to the root of the issue with your mindset. You are beautiful, no matter what age, shape or size. Feeling beautiful comes from within.
Being a Body Confidence Coach, I can help with coaching you to feel gorgeous, empowered and confident before your photoshoot as well as after, to get you back to feeling as good as you should in your beautiful body!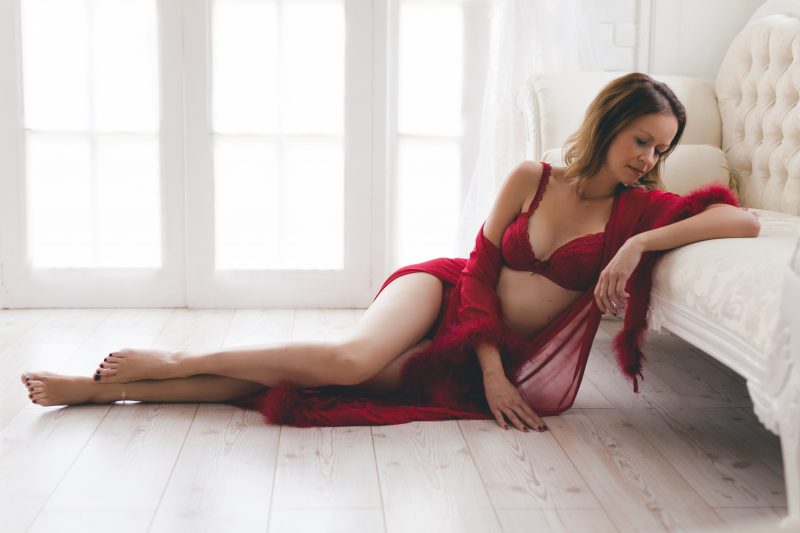 Boudoir shoot for a Body confidence boost
Whether you've gone through a divorce, or lost confidence in your body and need to discover yourself again and get your mojo back… I can help!
Ask me about my transformational coaching and photoshoot packages.
I can take you from feeling unconfident in the way you look, to actually liking yourself in photos and thinking you scrub up pretty well!
With some 121 coaching from me, and the help of my fabulous hair & makeup artist and wardrobe stylist, we can get you looking like you on a really good day and feeling super confident and beautiful.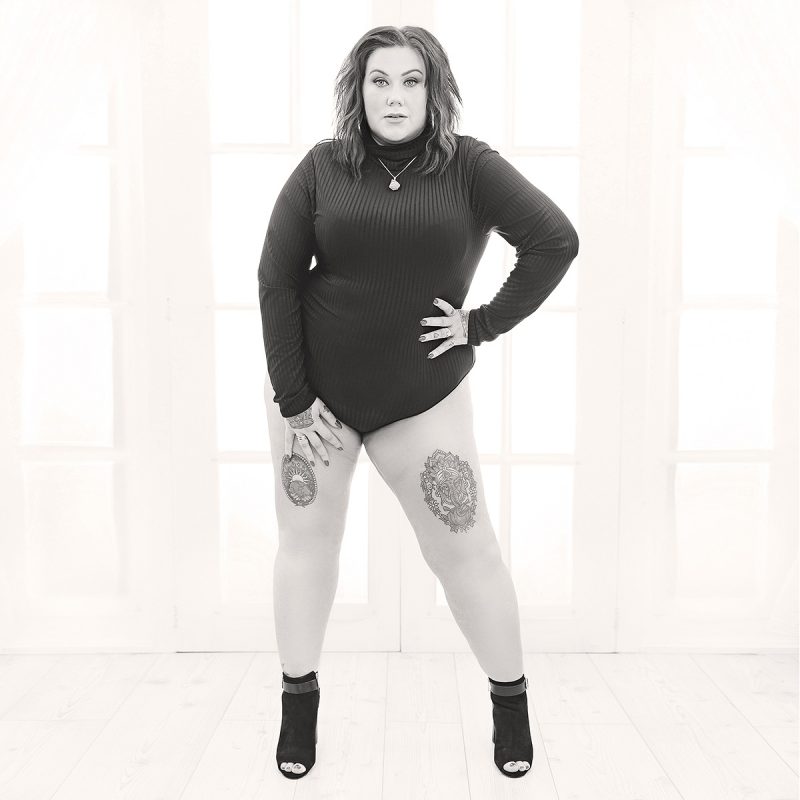 Boudoir shoot to celebrate your body after an illness or pre/post-surgery
Maybe you've been through a life-changing journey battling an illness, such as cancer, or maybe you want to record your body as it is now pre/post-surgery?
I can help you to celebrate and show that your body is beautiful and sexy, and to feel empowered, as it is now. Allow me to help you see the importance of loving yourself as you are now, and at every stage of your life.
You can choose one of my simple photoshoots with professional hair & makeup, or a transformational coaching and photoshoot package that includes wardrobe styling for a full confidence boost.
If you have a story you want to share to empower others, I'd love to help you to get the message out and inspire others who have been through something similar.
No matter what you've been through, I'd be honoured to share this part of your journey with you 🙂
Ginny x