Anna & Floyd's Festival Style Wedding at Mellow Farm, Surrey
I was so excited when Anna and Floyd booked me to photograph their wedding at Mellow Farm, as I've covered this lovely venue before and fell in love with it the first time because I just love that rustic country festival vibe I get from it! (Check out my blog about Lucy & John's wedding at the same venue – HERE)
Anna and Floyd had a similar relaxed, rustic, country style which goes so well with this wedding venue, including lots of festival touches, such as a jamming area (complete with a few musical instruments), a pub-tent, lots of fun seating areas including picnic benches and big cushions and hay bales. Plus they had a little Glamping area at the back of the field for them and their friends to stay in the for the night of the wedding! It was a very good job we had beautiful weather to match 😀
I started off the day with Anna and her bridesmaids getting ready at Alton House Hotel. Then on to Alton Registry office for their wedding, before going on to join the party at Mellow Farm (only a few of their close friends and family came to the wedding ceremony – the rest of their guests went straight to the farm to give them a massive welcome when they arrived!).
First here are a few images from their wedding day to tell their story…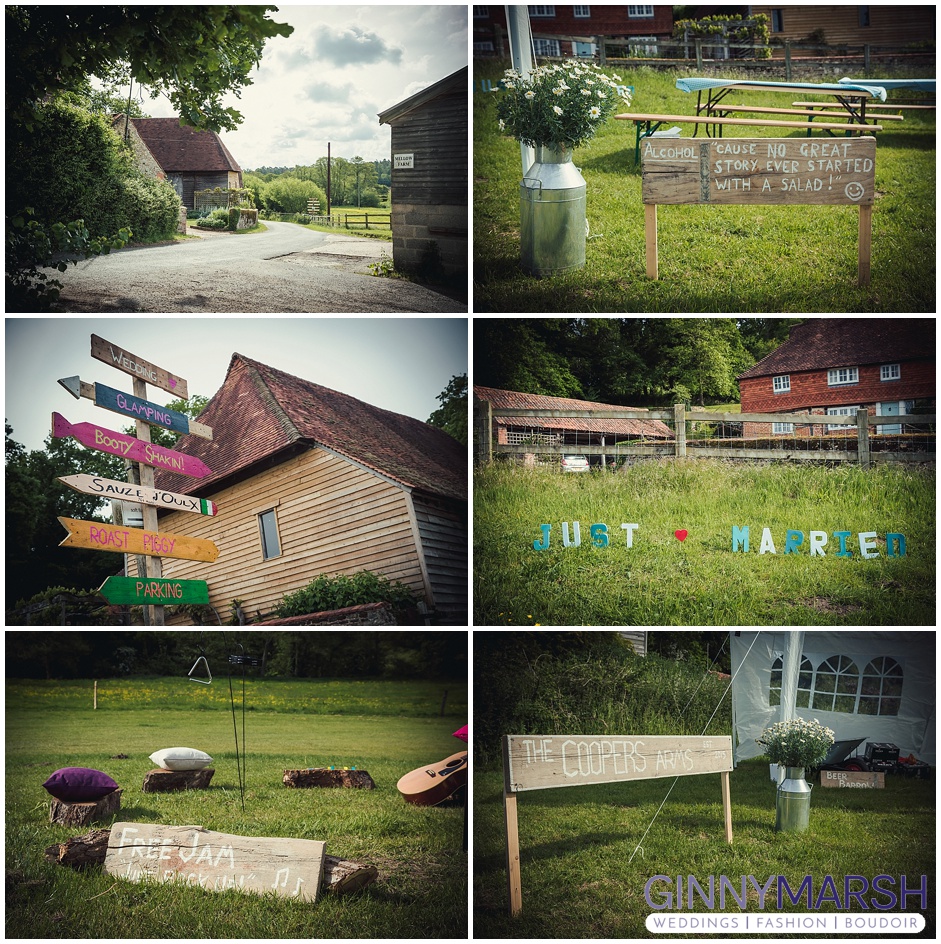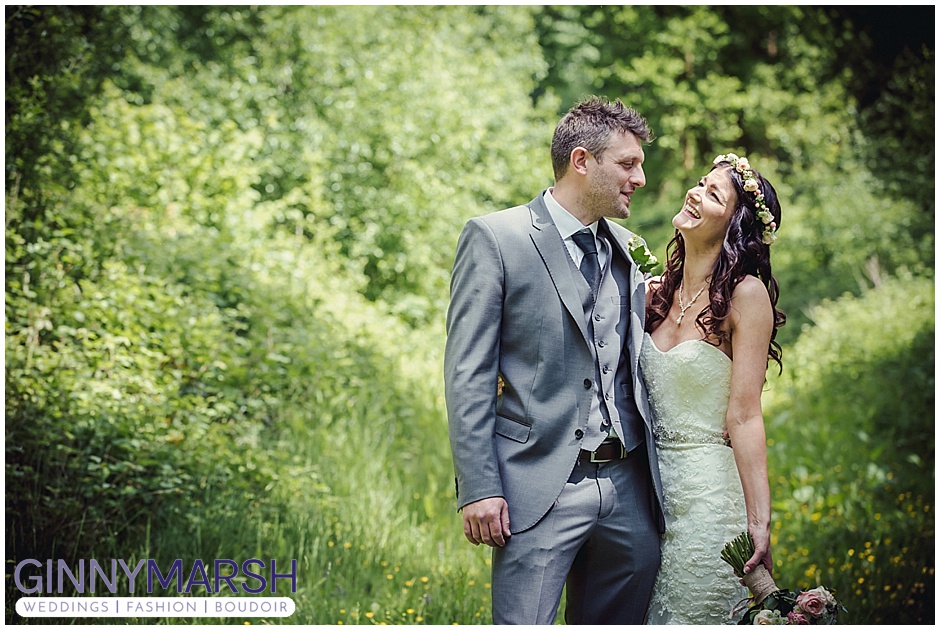 Anna and Floyd got a real treat with their wedding package, and that was one of my wedding video fusion films! I took little video clips throughout their wedding day, and mixed them with my still images, to make one amazing wedding video to give more impact and take them right back to the day when watching it back after the wedding. Check it out below!
Anna & Floyd's Wedding Video at Mellow Farm from Ginny Marsh on Vimeo.
Mellow Farm is a small, family farm on the beautiful Hampshire-Surrey border, lying between the sandy heathlands of Frensham Common, the clays of Alice Holt Forest and the chalk of the Downs.
The farm's grassy fields produce plenty of food for their herd of traditional beef cattle, a mixture of British Whites and Aberdeen Angus. There are also a few small business units, including a forge dating back to 1556! There are several activities on the farm for campers to enjoy as well as being close to Alice Holt Forest, Go Ape, the Shipwright's Way and an extensive network of paths on the Surrey Heaths. There are two venues available for hire; the Medieval Barn for larger parties such as wedding receptions and the Chicken Shed for smaller ones and business seminars.
SUPPLIERS
Dress – Bride to Bee
Shoes – Jenny Packham
Suits – Debenhams
Rings – Ernest Jones
Entertainment – The Chaps and Gary Miller (DJ)
Many thanks for checking out my wedding photography! If you or anyone you know is getting married at this venue (or with a similar style / theme) then please Contact Me for a full price list and availability.
Alternatively you can see some more of my lovely weddings HERE
Thanks so much for taking the time to read this Blog.
Ginny x