Boudoir Photoshoots – What to Expect and What (Not!) to Wear
I'd like to give everyone a bit of advice if you're about to book, or have just booked, your boudoir photoshoot with me. I'd love for you to get the best from your boudoir photography and your final images, so here are a few tips…
What to wear…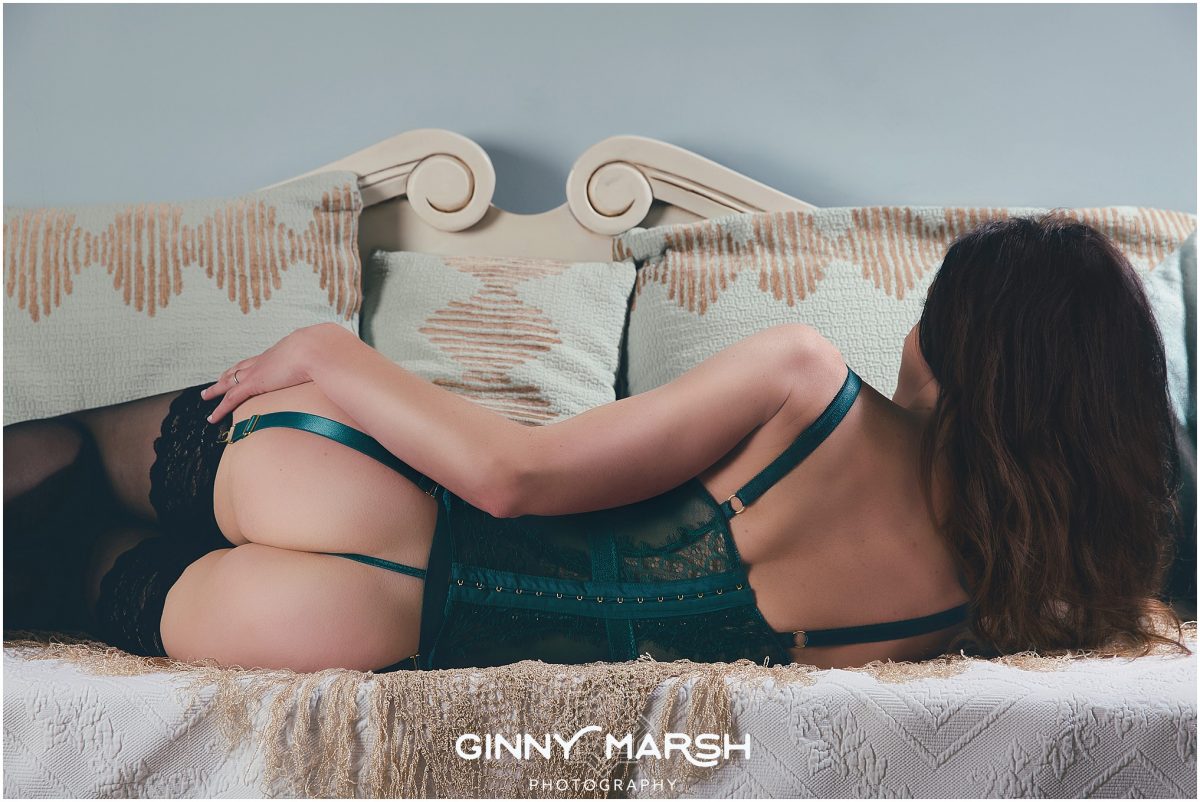 The most important thing, whatever you choose to wear, is that you're comfortable. A boudoir shoot obviously encourages us to 'push the boundaries' from our everyday clothes, but this doesn't mean you are completely outside of your comfort zone. There are lots of options to suit every body shape, which are glamorous and flattering, as well as affordable. Many women opt for sexy underwear, but if this isn't for you then satin dressing gowns, glamorous / vintage evening dresses, or even your partner's shirt or a slouchy jumper can be worn with equally stunning and sexy results.
If you do go for lingerie, here are a few tips to help you choose:
• Unless you are very slim with a great bust, it may be best to avoid bra & knickers sets – they aren't always the most flattering, particularly around the tummy area (which is tricky to retouch!).
• As a general rule, items with good support, such as built-in cups are best, particularly for 'lying down' shots, as they will hold everything in place. Make sure they fit well and if you are keen to hide particular lumps and bumps (we all have them!), then think about which items will best achieve this.
• Items to consider are: Corsets, Basques, Bustiers, Baby dolls, Chemises, Suspenders, Stockings and Frilly/French knickers.
A great way to add a bit of drama (and props to pose with) is by adding accessories.
• Items such as fur shrugs, feather boas, hats / tiaras and lacy gloves are great additions to add variety to your images.
• Jewellery is also a brilliant way to add sparkle and glamour. Once you have chosen your style and items of clothing, try to find jewellery that will complement this and is in keeping with the look. For example, if you go for a vintage look, don't wear modern jewellery – there are some great places to find authentic vintage pieces.
• Bring some nice pairs of heels, as they will lengthen the leg and add a sexy feel to the images.
If you're not sure what works best together, bring whatever you have and we will have a play around with looks on the day. I also have a good selection of clothing and accessories, which will help complete the look you want.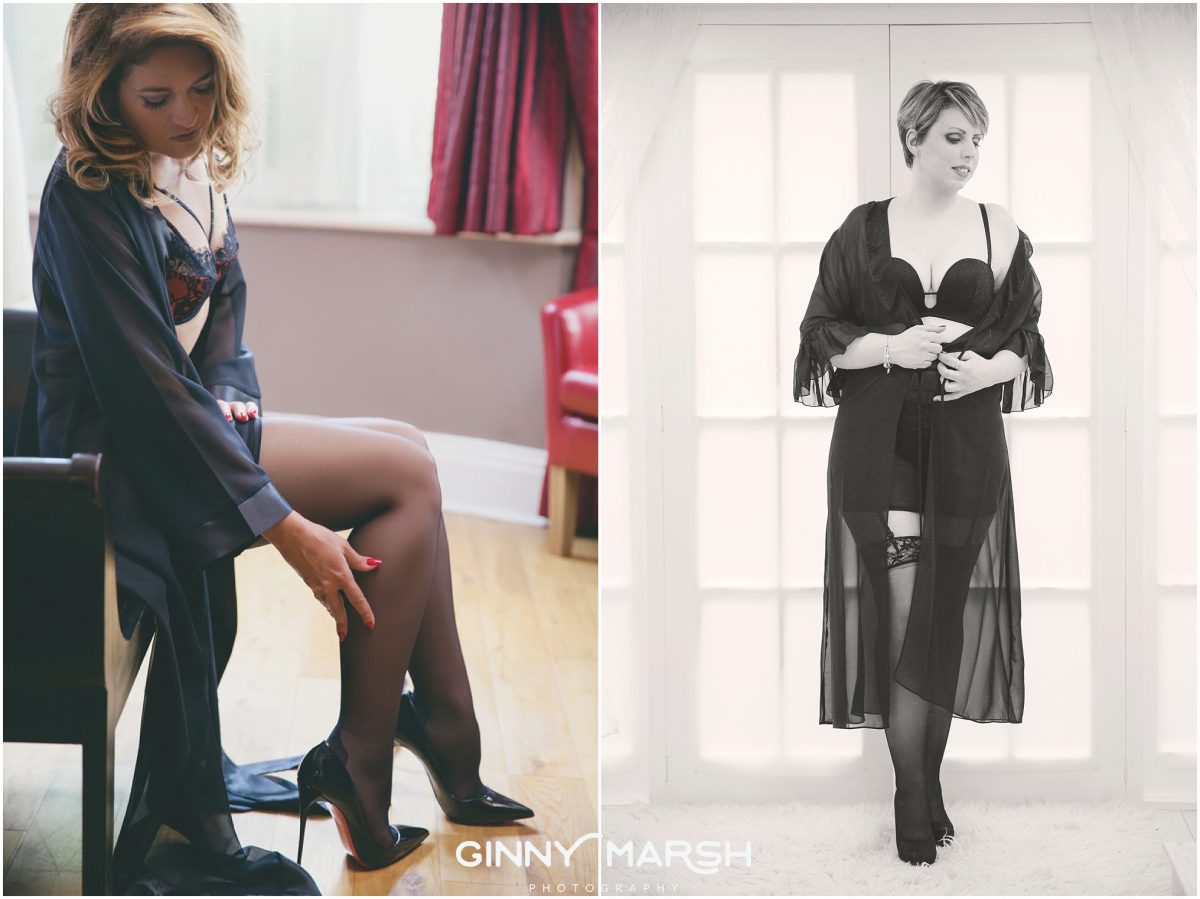 Here are some online corset, basque and lingerie retailers that I love, for some ideas and inspiration…
Agent Provocateur – Gorgeous high quality lingerie & corsets (with a high price to match!)
Kiss Me Deadly  – Elegant retro lingerie for Femme Fatales
Rigby & Peller – Beautiful high quality lingerie (my local store is in Guildford)
What Katie Did – Beautiful vintage style lingerie, corsets and seemed stockings
Playful Promises – iconic Betty Page style lingerie
Victoria's Secret – Some of the World's best lingerie – good quality and good fitting
La Senza – Good for babydolls, merrywidows, chemises, bustiers and other ideas at affordable prices
Figleaves – All sorts of beautiful lingerie
Boux Avenue – similar to Figleaves or La Senza.
Corset Boulevard – E-bay shop selling high quality corsets at very low prices
Anne Summers – Lots of sexy lingerie and ideas!
Corsets4U – fabulous affordable corsets
The Burlesque Boutique – Apart from lovely corsets etc, this is brilliant for accessories!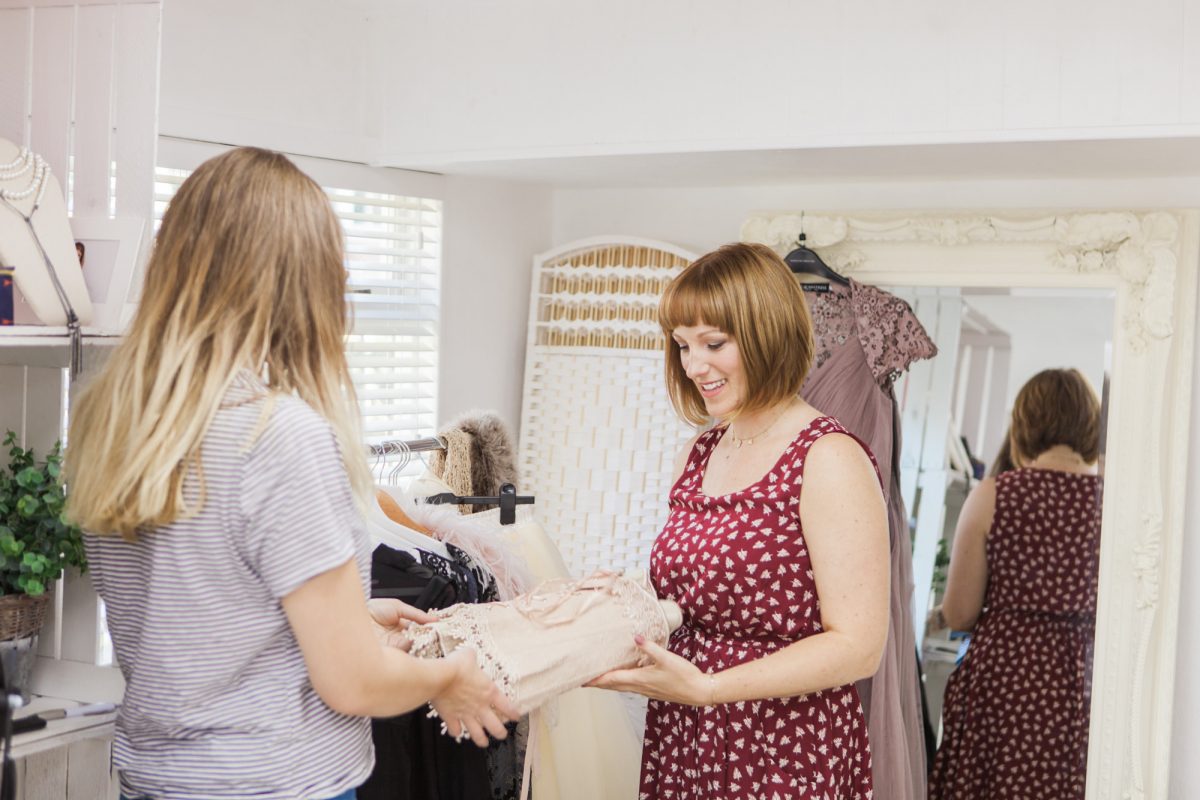 How to get the most from your shoot
Once you've decided on a boudoir shoot, it's good to start planning. It's worth taking a bit of time to really think about the style of image you would like, the clothes and props you are going to bring, and how you would like your hair and make-up done. A great way to do this is by using Pinterest, for example, to collate images that represent your chosen style. It's a fun exercise, which I am happy to help with, and really helps to focus on what you want to achieve ahead of the shoot. I won't recreate these images, as we want them to be unique to you, but we can look at how to make a desired style your own and work for you.
Make sure you pack items you are bringing to the shoot ahead of time. You don't want to be rushing around on the day and then realise you've forgotten something you really wanted to bring. Make sure you try everything on a few days before the shoot, to check everything fits well and there are no broken zips or missing buttons to contend with.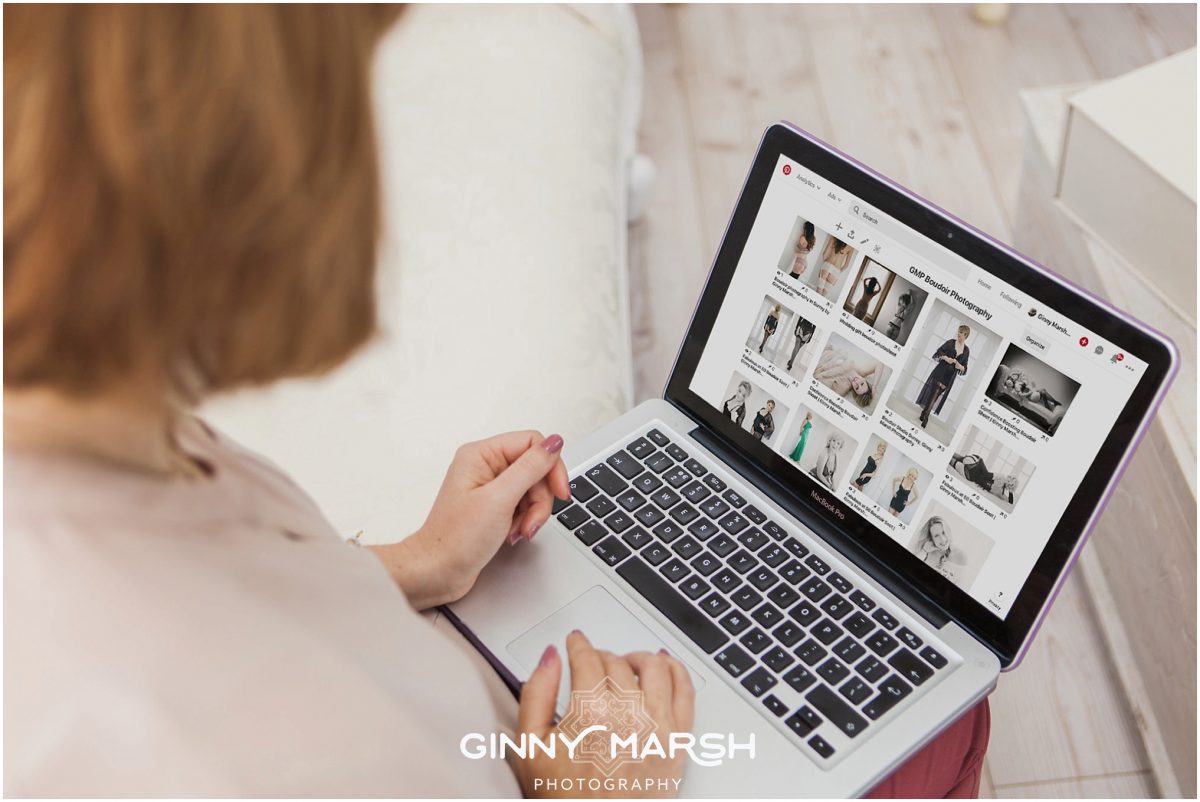 Before the shoot
Checklist:
• If your hair is coloured, it's a good idea to have this done relatively close to the shoot, to avoid dark roots or re-growth.
• If you use fake tan, make sure it's a subtle, natural colour with no streaks. Pale skin is fine though – often better!
• If you have your nails done professionally, again make sure they have been done recently, to avoid regrowth or damage. If not, a smart dark coloured nail varnish is a great option, and better than bare nails (I love Vinalux nail polish – it lasts 1-2 weeks and comes off with regular nail polish remover).
• The day before and the morning of the shoot, avoid wearing clothing or accessories which will leave marks, such as socks, watches or tight straps
• Shave or wax legs and armpits and any other body hair that you don't want to be seen
• If your ears are pierced, it's a good idea to have something in them – even a small stud.
On the day
Checklist:
• Please don't wash your hair on the morning of the shoot – freshly washed hair is much harder to style. The day before is fine.
• Don't put any products on your hair, or straighten it, as this will affect the longevity of the style you choose (unless your hair is naturally frizzy/afro and needs taming slightly!).
• Bring clip-in hair extensions if you wish (real ones are best) and we can incorporate them into the style.
• Please arrive without make-up on. If this concerns you, you can do what celebs do and invest in a pair of oversized sunglasses!
And finally…
Please don't worry about blotches, bruises, scars, cellulite, stretch marks, rough skin or any other body blemishes. We all have them (even those celebs) and they can all be removed by retouching. You won't see anything you don't want to in the final images – I can even edit out tattoos if you'd like me to.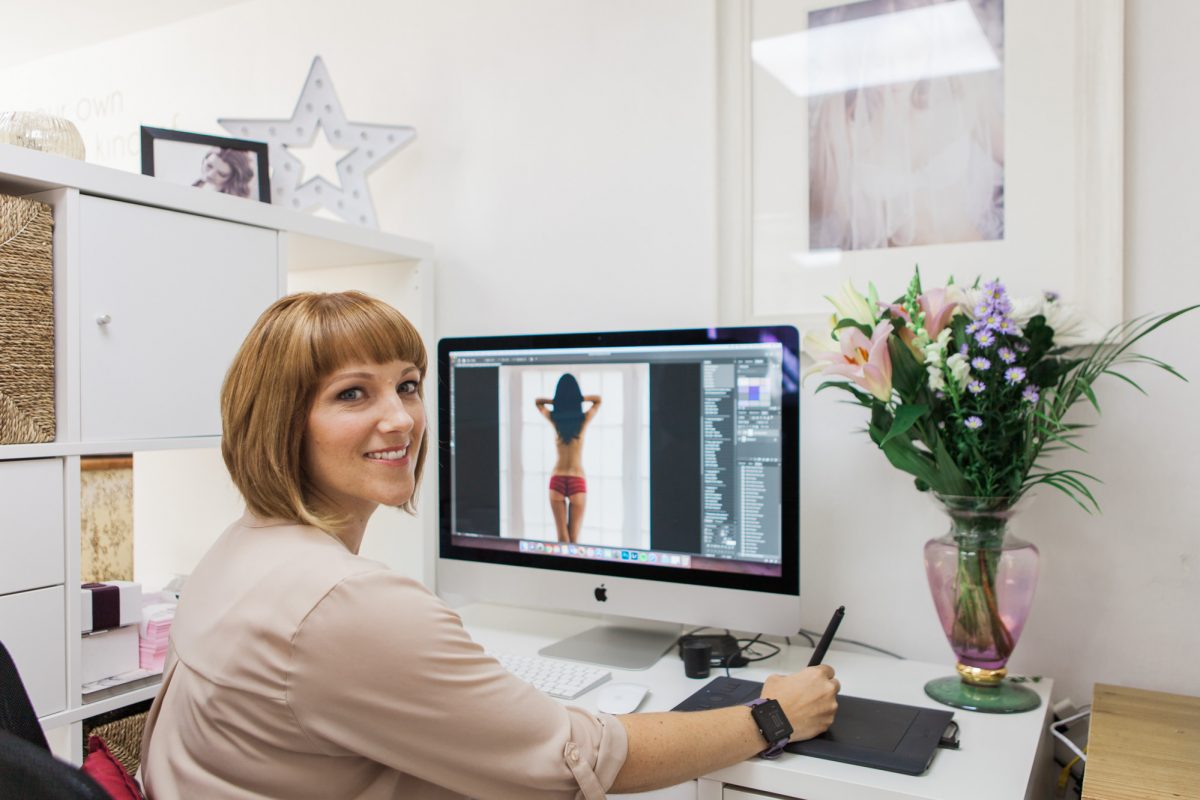 After the shoot
You'll come back to my studio in Farnham, Surrey 1-2 weeks after your shoot so we can do a big reveal! Alternatively, if you're not local, we can do this over Skype 🙂
I usually select around 10-30 of the best images from each shoot to retouch and show you, depending on which package you've paid for. I will create a fabulous slideshow backed to music to reveal your fabulous images. If you've already paid for some images with your package you can choose which ones you would like to keep and also upgrade to any other products if you wish.
Your images will never be made public without your consent. Some women want to keep their images secret and I respect that, so as much as I want to show off my work I will always ask before posting any boudoir images online or using them for promotion – all the images displayed on my website or Facebook page or on any promotional material have had permission from the clients.
Hopefully I've covered everything, but if you have any questions or any concerns at all (however small!), do GET IN TOUCH 🙂 Also do keep checking this blog post as I will add bits as and when I find any more useful information.
Still need some more inspiration? Click below to get your free copy of my exclusive guide sharing ideas and tips for looking gorgeous for your boudoir shoot:

Found this blog and haven't booked a shoot with me yet?
I'd love to hear from you! Click HERE to get in touch and book in a chat.
You can also find more information on my other blog: Boudoir Photography – Why should you book your own shoot?
Ginny x