Chris and Nikki – Pre Wedding Photos at The Mill, Elstead
Chris and Nikki had an October wedding at The Mill, Elstead, one of my favourite venues in Surrey, not least because it is just beautiful, but it has also been one of my locals for many years so I know it very well! Make sure you look out for the blog about their wedding!
They chose to do their pre-wedding photo shoot at their wedding venue to help familiarise themselves with the venue and so that we could find some spots they liked for potential wedding day photos. Nikki is a little bit camera shy which is another reason that they chose to do a pre-wedding photo shoot. She did so well and needn't have worried at all. In these situations, I have some little ice breakers to help put the clients minds on themselves rather than the camera!!
In Autumn the weather is very unpredictable, so it was really great to have a sunny day, which meant that I could take them to a few spots I know of, which we may not be able to get to on their wedding day, or in their wedding attire!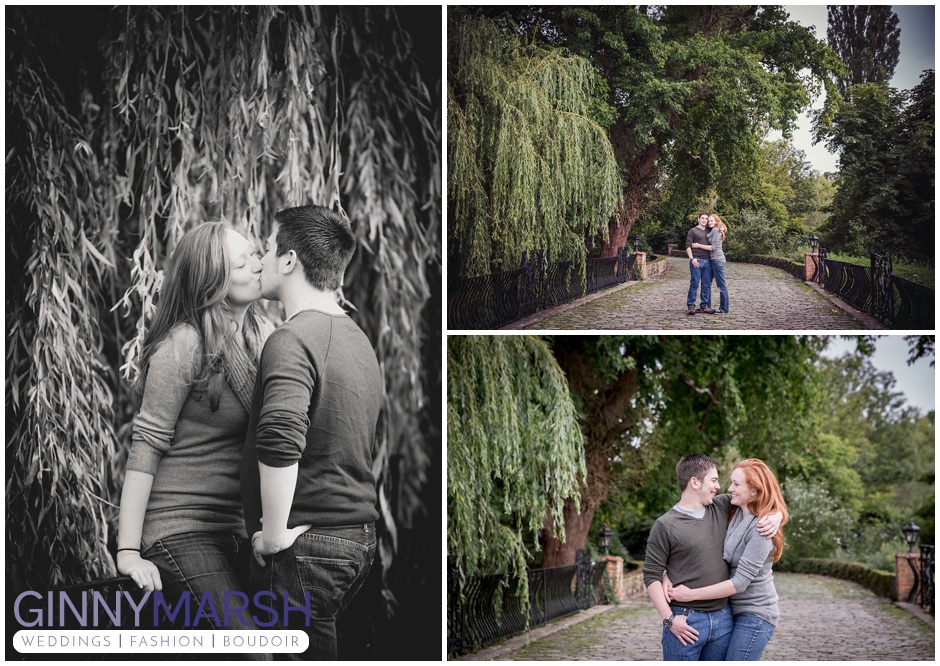 What's a Pre-Wedding Photoshoot About?
I love doing pre-wedding photo shoots! They are so beneficial for many reasons, such as getting more comfortable in front of my camera, getting to know my clients better and vice-versa, using the prints for signing frames, books or even wedding invitations. It's useful to do the shoot at the wedding venue as there are often so many great locations that we can't always get to on the wedding day, and it's also good if I haven't visited the venue before! Alternatively I get my clients to choose a place they love to go for walks, or things they love doing as a couple in their spare time (like even baking a cake!).
Check out my Pre-Wedding blog for some more information.
Many thanks for checking out my engagement photography! If you or anyone you know is getting married, then please Contact Me for a full price list and availability.
Alternatively you can see some more of my lovely weddings HERE