Emily & Steve's Wedding at Audleys Wood, Basingstoke in Hampshire
Emily and Steve had a beautiful relaxed intimate October wedding at Audley's Wood Hotel in Basingstoke, Hampshire, with just 12 of their closest family members.
Even though it was a very small wedding, they wanted to spend money on the things that mattered (one being photography!) and they said they could easily put more time and effort into the table decorations and favours because it wasn't for a huge amount of people.
I love Audleys Wood Hotel because the light there is just beautiful, even though the main part is a gorgeous old building, plus there are plenty of wonderful spots for photos.
I'm so pleased we had gorgeous weather on their October wedding day – it was really warm and sunny, and being slightly later in the year the sun was a bit lower in the sky, making for more beautiful light.
After I sent their images, this is what Steve had to say: "Thank you for your work on the day, our family were full of praise for you! And Thank you for the photos- they all look fantastic! Exactly what we were after!! "
Here are a few images from their day…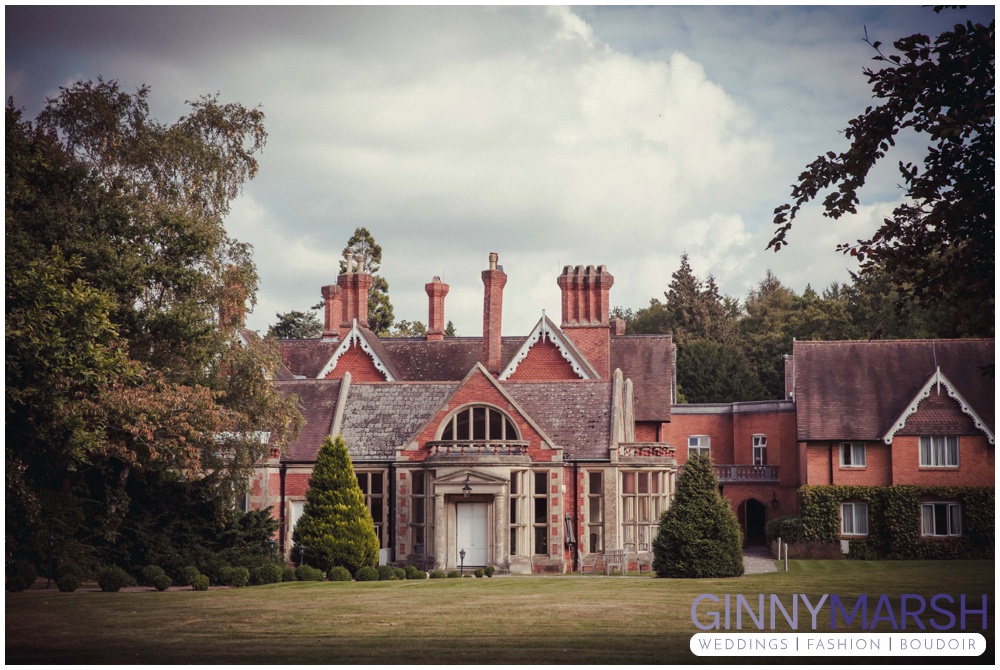 Audleys Wood Hotel in Basingstoke Click Here was built in the 1880's as a Private Home for Thomas Pain and is the perfect venue for special celebrations, christenings, birthdays, anniversaries, engagements or just getting together with good friends. It is surrounded by woodlands and seven acres of private grounds. They also have a garden pavilion that offers the perfect self-contained wedding venue in Hampshire.
Wedding Suppliers:
Emily's bouquet was made by Artisan Dried Flowers Click Here, the petals on the table were from Shropshire Petals Click Here. A lot of other things were hand made/glittered/bowed by the bride (and groom).
Many thanks for checking out my wedding photography! If you or anyone you know is getting married at this venue (or another venue!) then please get in touch for a full price list and availability.
Alternatively you can see some more of my lovely weddings HERE
Ginny x