Headshot mini-makeover shoot days at the Gorgeous You Photography Studio

Headshot mini-makeover shoot days
At Gorgeous you Photography, our Headshot mini makeover shoot days give you some gorgeous new profile photos you'll be proud of.
I recently started doing these Headshot mini-makeover shoot days, and I'm very pleased to say that they have been going really well! Here are some of our lovely mini shoot clients and below are some of their testimonials.
I always have a hair and make-up artist on hand to make sure you look your very best for your photos. After you've had your hair and make-up done you'll then have 45 minutes in the studio where I pose you in the most flattering way. In that time, you can have 2-3 outfit changes to get a few different looks. My headshot mini-makeover shoots are perfect for people with a slightly smaller budget, who only need a few photos for social media profiles and maybe your website About page.
Each mini shoot saves the cost of the shoot fee, which is a saving of £275!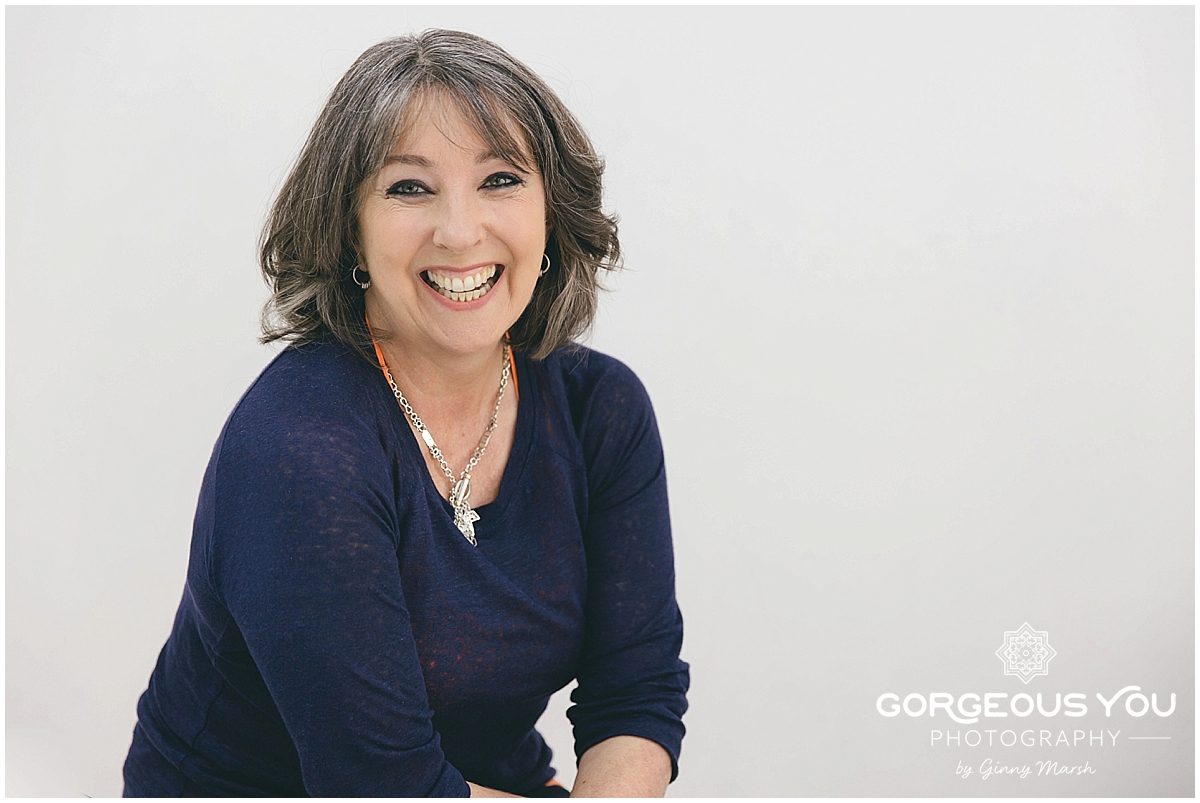 Why come to one of my headshot mini-makeover shoot days?
The headshot mini-makeover shoot day is for you if:
You haven't updated your profile picture in the last 6 months
You're in need of a confidence boost
You want at least a couple of photos that you're happy with, that show you looking natural, gorgeous and confident!
Some people use this shoot as an opportunity to not only get some photos for business, but also some gorgeous portraits to make them feel confident. There's a very good chance your mum will want a copy for her wall!
It's important to have at least one photo of yourself you love, so every time you look at it you get a confidence boost and feel really good.
What our lovely clients have been saying…

"I booked a shoot because I needed a new professional social media headshot. I also needed another photo for an interview for one of my suppliers for a testimonial. Prior to the shoot, I was just generally nervous having my photo taken and have no confidence in it either, but the experience was absolutely brilliant. I was put totally at ease by Ginny. It was all very natural and flowed. The location was perfect, mainly due to the off-road parking. The makeup artist very much put me at ease too. I'm very pleased with my images, I didn't know my eyes were that colour! Ginny has a completely professional and personal approach."

"I wanted a professional photo for my website and social media. I was impressed with other profile headshots that Ginny had taken. Usually, I don't like having my photo taken and I felt a bit squeamish about it. I was worried that this would show in the photographs, and I was also concerned about appearing vane on social media! Luckily, I really enjoyed it! I enjoyed being made up and having my hair done and that made me feel more confident.
The studio has a lovely relaxed feel about it; it's clean, bright and airy and the professional surroundings made me feel more confident. The photos are great. I still don't love looking at pics of myself, but these make me really look my best – younger (always a bonus!), professional and approachable. I've had lots of compliments! The location was very convenient for me. I loved the style and decor of the studio, and was really impressed with my hair and makeup."

"I was looking for someone to photograph some brand headshots – I loved Ginny Marsh's clean contemporary style! I was always used to being behind the camera in my previous career as a makeup artist. But I was nervous about everything, and as you get older you change outwardly too! The few hours flew by – Ginny made me feel very relaxed & calm, plus helped with my posture & poses! Gosh, I am quite amazed at the images – relaxed, happy and I came across as me!"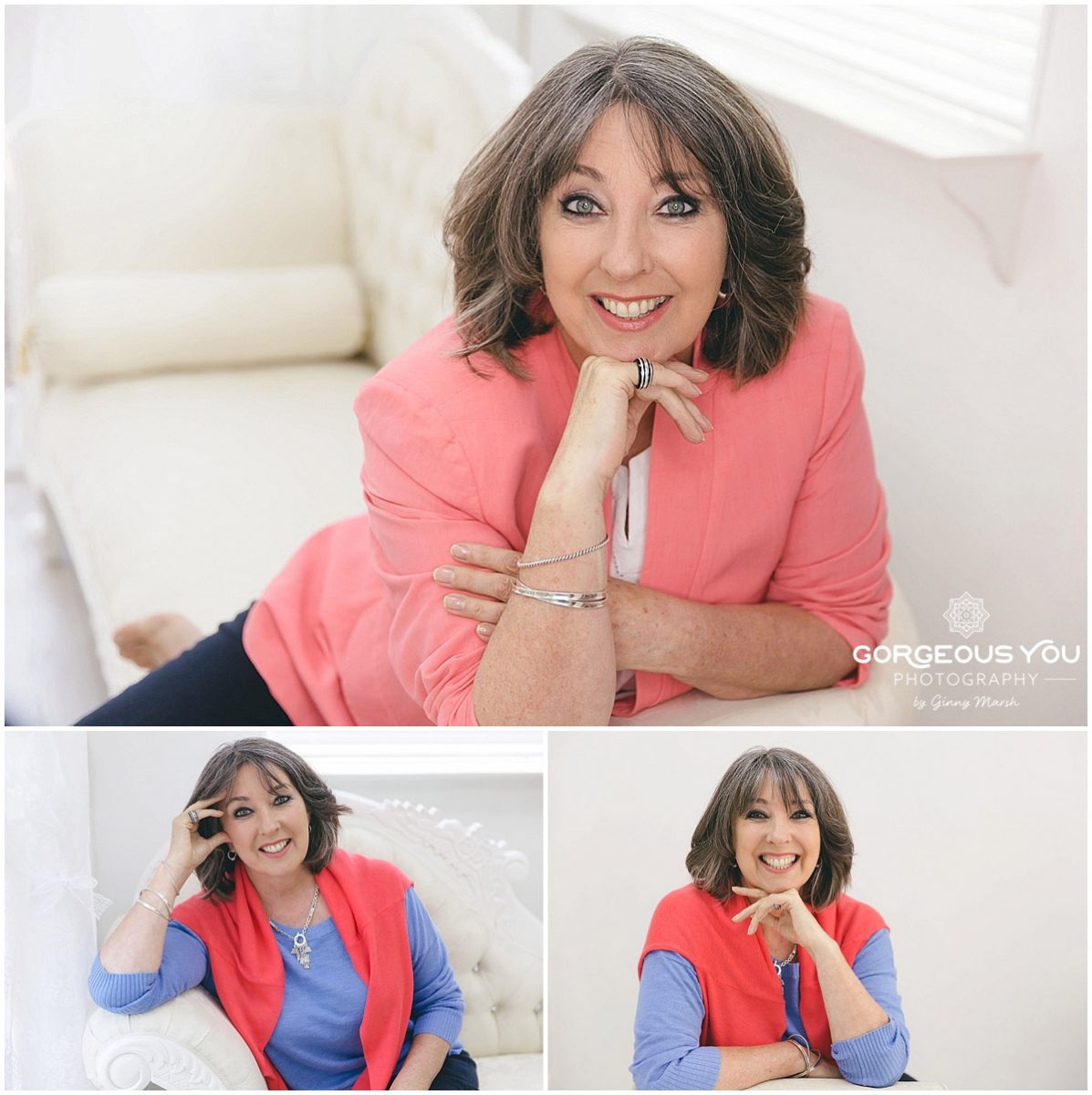 "I needed to have some up-to-date profile shots to use on my website and social media. Photo-shoots have always been a bit disappointing for me as I always felt I was trying to find the best in a bad lot. But it was all so different with Ginny. This situation was reversed and there were so many photos that were so good. It was hard for me to narrow down the choice!
Ginny is so professional and it's wonderful to know that someone is there thinking about your hair and your pose, so you don't have to. It was much more relaxing than I expected and I was delighted with the outcome. I loved all the images – it was really difficult to select just a few! I wanted them all! Ginny provided really excellent guidance and advice and it's really heart-warming to feel that I now have a whole suite of photos to use. Rather than just relying on the one-and-only that I have been trotting out for years.
I thought the hair and make-up artist was wonderful. Really calm and lovely to be with, she totally made me feel confident and relaxed. Before, I have had to do all these things myself, and it's a completely different ball-game to have someone there to make sure you are looking your best. The location is great too. Ginny has a very clever collection of props and furniture to enable a range of different poses and photos. I thought the whole experience was very professional and very rewarding."
Thanks so much to everyone for giving me such lovely feedback. I thoroughly enjoyed my headshot mini makeover shoot days and can't wait to do more!
Hair and make-up: Nicky and Kelly from Natasha Wiggins Make-up
Photographer: Gorgeous You Photography by Ginny Marsh
Get in touch to get on the waiting list for the next headshot mini makeover shoot day!