The No-Me Illustration Wedding Cake
I recently did a product shoot for a very talented lady called Naomi Dawson (www.no-me.co.uk), who I've blogged about before – she does personalised illustrated gifts and wedding stationery, and now can get her illustrations made into edible icing to make the most unique, personalised wedding cake I've seen yet!
I'm very pleased the images were featured on Rock My Wedding's Love Lust List Blog, because she's one of their recommended suppliers and RMW is one of the most popular wedding blogs.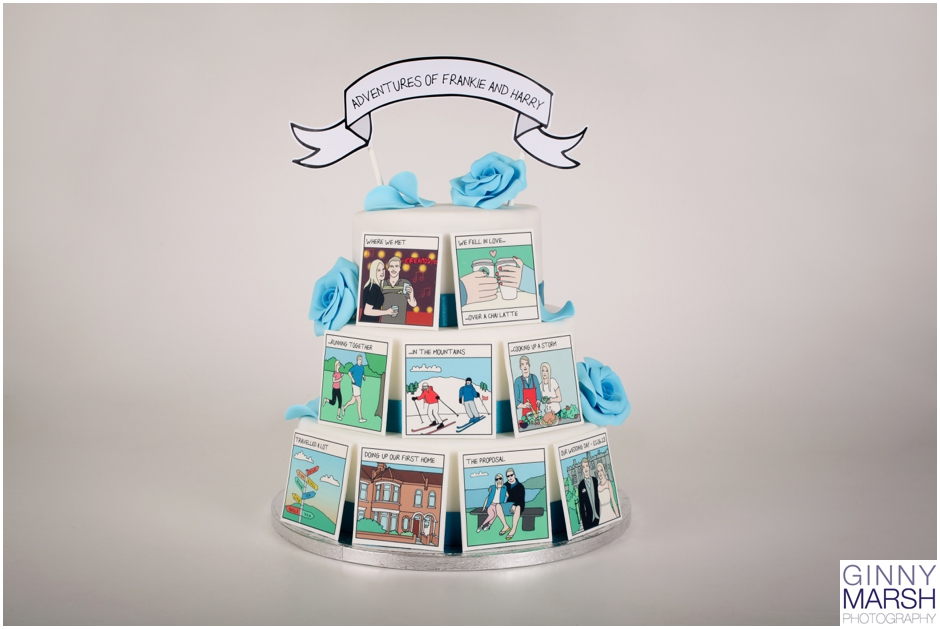 If you like No-Me's style, you can find her on www.no-me.co.uk or check out her Facebook page, or her shop of fabulous prints and gifts on Etsy.
Feel free to share using the social media buttons below, or leave me a comment if you've enjoyed this post.
Thanks, Ginny x