Ruxandra and Lucas' Rainy Yellow-Themed Richmond Park Pre-Wedding Shoot
About the happy couple…
Ruxandra says, "Lucas proposed to me on 31st Dec 2014 at midnight as the fireworks were going off in Bruge, amongst hundreds of people. I had surprised him with the trip as a Christmas present and he surprised me with a ring!"
About their wedding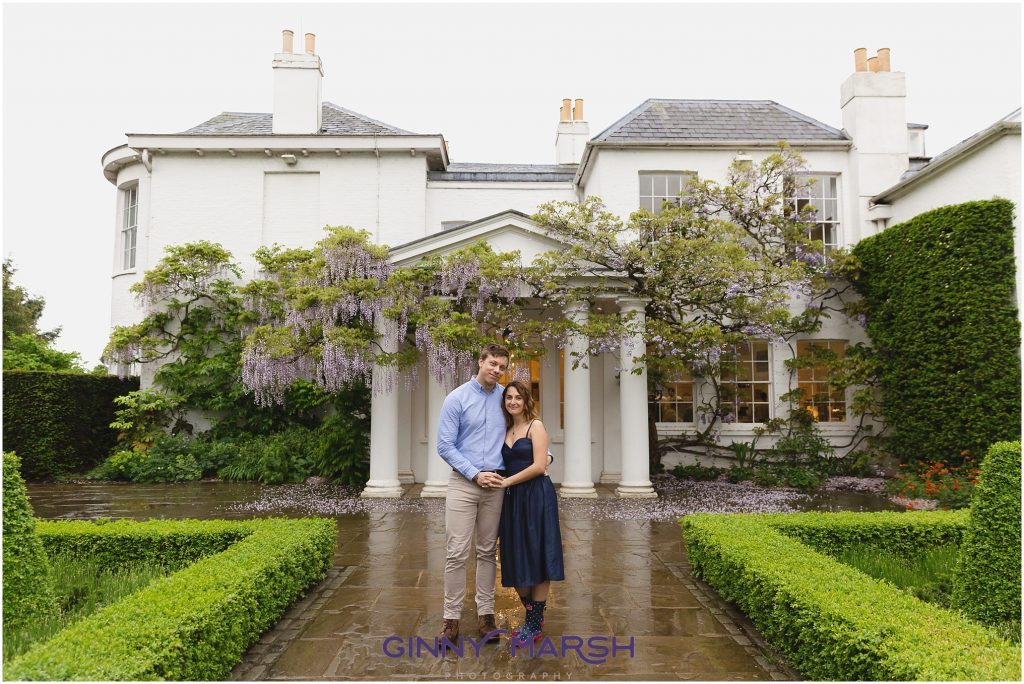 I can't wait for the wedding! It will be an August wedding at Pembroke Lodge, Richmond Park, with a flowery wedding theme and a mix of bright colours. Ruxandra and Lucas didn't want to have a traditional wedding party thing; they planned on having a big party where all their friends and family can celebrate together.
They had their pre-wedding shoot around their wedding venue in Surrey. As with all wedding venues, there are so many gorgeous places to take photos, we'll get completely different pictures on their wedding day (hopefully the sun will be out as opposed to rain!!).
Richmond Park pre-wedding shoot…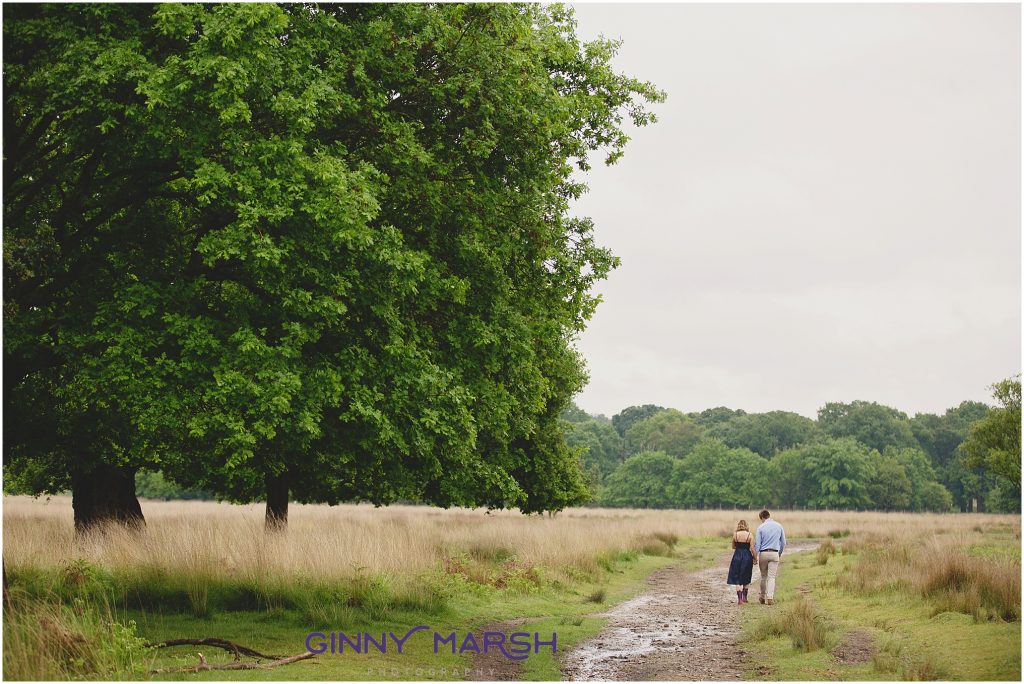 When Ruxandra and Lucas were thinking about where to do their pre-wedding shoot a location sprung to mind immediately. Ruxandra and Lucas knew they wanted their pre-wedding shoot to be outside and in a park as they both love them so much. Also Richmond park was amongst one of their first dates and they love the park itself with the squirrels which they frequently feed all the time. So once they saw this place it was a no-brainer! I was really excited to do this Richmond Park pre-wedding shoot as its such a beautiful place, and you could see that this place meant so much to them both as a couple.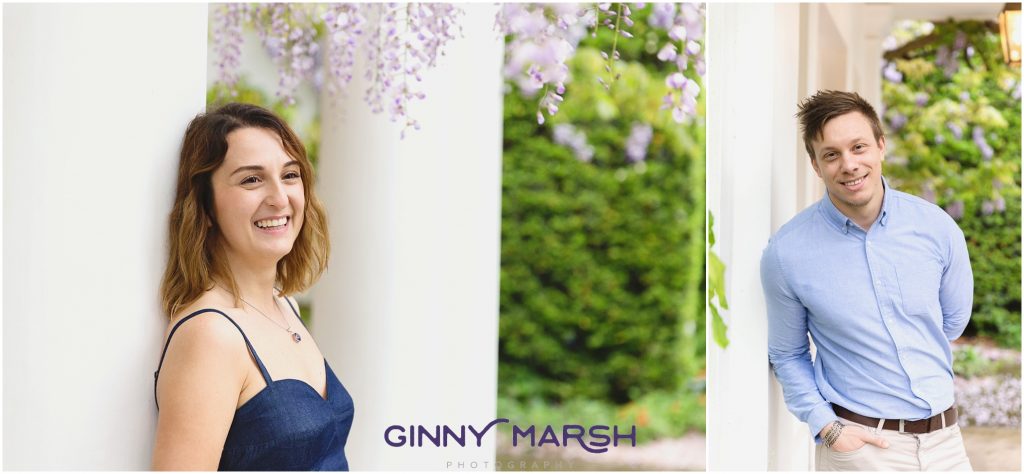 The day before the shoot, we looked at the weather forecast and it wasn't good. TORRENTIAL RAIN was forecast! However, Ruxandra and Lucas don't have much free time together and even though I offered to reschedule, they decided they'd like to go ahead and make the most of it in the rain. And I'm so pleased they did! They still brought elements of their colourful wedding theme into the shoot with the yellow umbrella, and we made it so much fun 🙂 It just goes to show… sunshine isn't everything! You can barely tell it's raining.
Here are a few more lovely images from their shoot…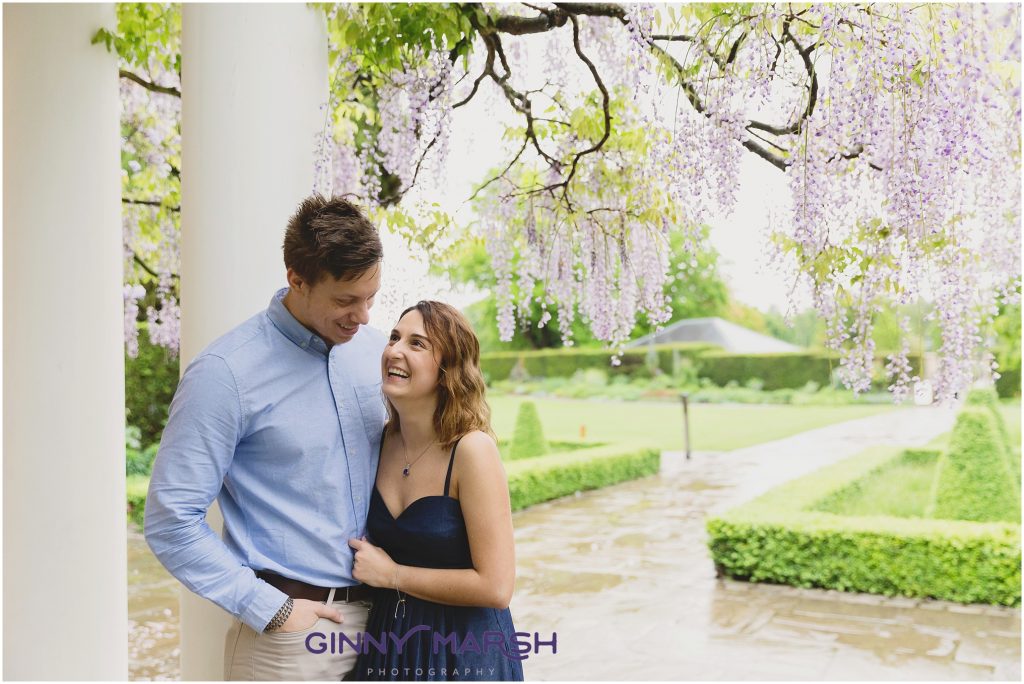 Thanks so much for taking the time to read this Blog! If you would love to celebrate your love with a couple shoot, please don't hesitate to Contact Me!
Ginny x