Meet the Second Member of the Dream Team! Ema the Hair and Beauty Artist
5 Tips for choosing your perfect Wedding Makeup & Hair Artist
Who Is Ema Doherty?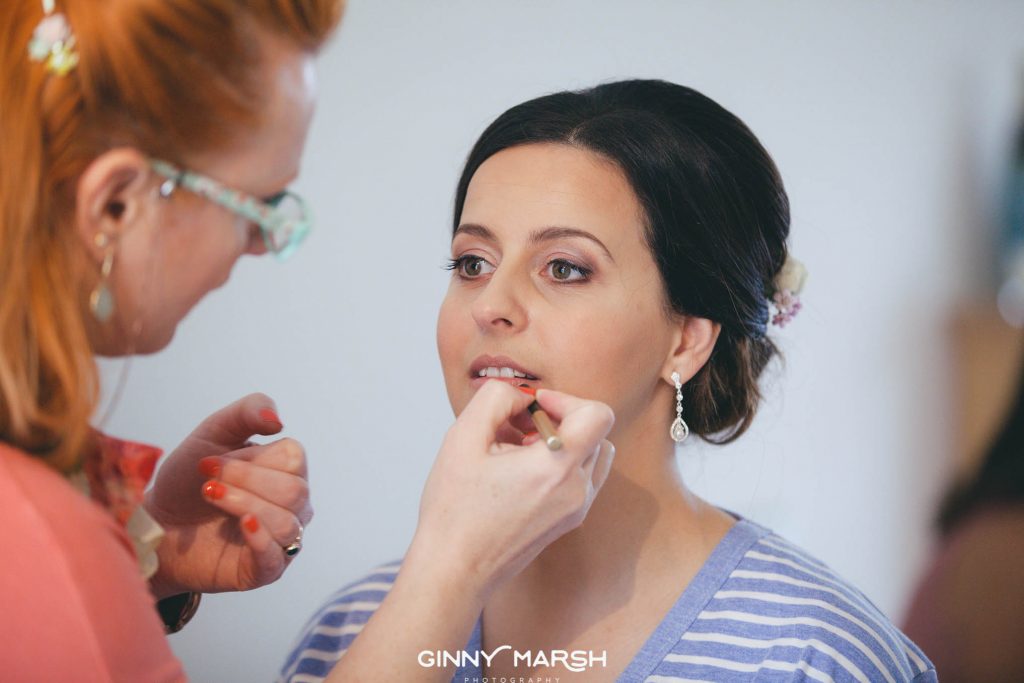 Ema Doherty, The Hair & Beauty Artist has been providing hair and makeup for the brides of Surrey & Hampshire for over 20 years. She has been a national and global educator in makeup and hair artistry, and an industry judge for national competitions. Ema combines her experiences of working under pressure in live performance when she worked at The Royal Opera House, Covent Garden and as a mineral makeup Expert Consultant for Film and TV makeup artists.
What Ema Says…
Choosing your makeup & hair artist for your wedding day is an important process that involves much more than finding someone who is available at the right price. Other than the photographer, this person will be the only 'outsider' who is not a friend or family member spending the entire morning of your wedding in a private and privileged position. They could make or break the atmosphere and mood of your wedding day preparations so let's make sure they are the perfect partner for you.
1) Of course, you're going to do some research to find the right artist, but a listing at the top of your Google search does not necessarily mean they are the first to contact. Does their listing only involve vigorous activity on social media or do they have a professional website too? How an artist interacts with people on social media gives you a flavour for their personality which may be more relaxed and informal. Their website gives you their professional persona which is equally as important. Check out their terms and conditions; do they have a contingency for illness? Are they fully insured to cover you if they set fire to your hotel room? (That's not a joke, I heard this from a bridesmaid from when she got married) Is the artist a member of any professional bodies? This would mean they are more likely to adhere to a set of standards for hygiene, etiquette and professionalism. Are they affiliated with any wedding directories? If so check them out on those sites because there may be a discount in it for you.
2) Testimonials and reviews. Trust in the word of others who have used the artists' services. I have read that on average, brides read seven testimonials before deciding on their chosen artist. But 5* reviews aren't enough to give you the full picture. Having people rave about how their artist was lovely is great, but what are their other attributes? Were they punctual on the day? Were they easy to communicate with? Did they help make the morning run smoothly? Were they accommodating to changes? These personality traits are so important for finding a person who is passionate about making your day better rather than just average.
3) You are bound to look at images of artists' work. This is the fun part. It helps you to visualise what you might look like in their expert hands. Every artist has a style that they are particularly good at or comfortable creating but a range of images will show you if they are adaptable. Will your artist be able to cope with differing hair types from super fine to extremely curly? Do they have the products and experience working on a range skin tones and age groups? If most of their images resonate with you, you are onto a winner. If they jar and stand out as something slightly odd, there is definitely a skills gap.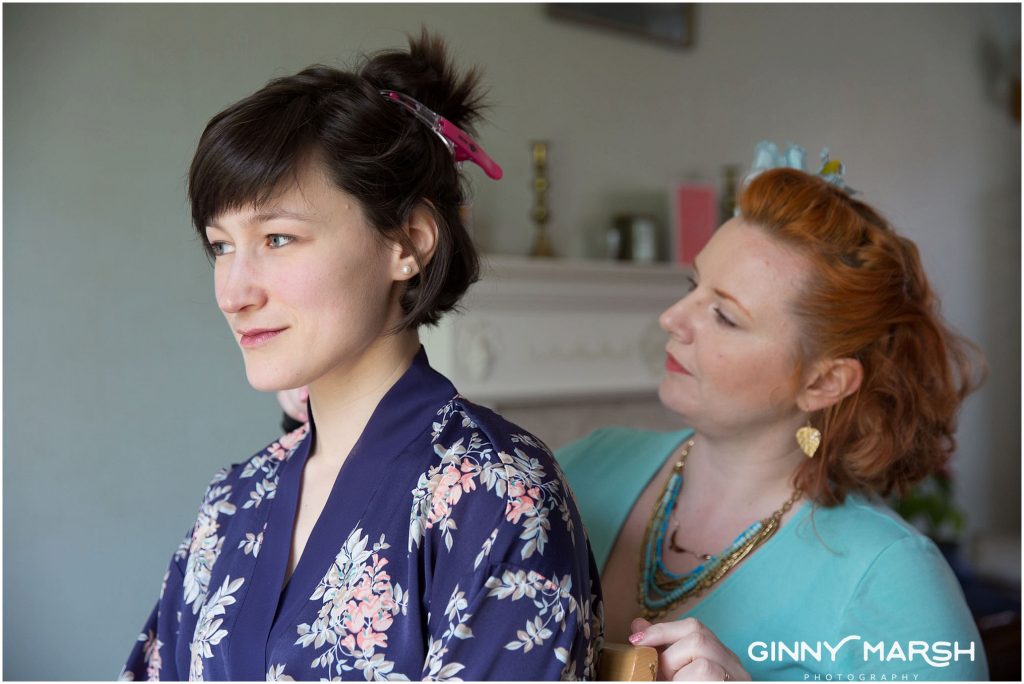 4) I know all couples have a budget, but price should not be your first consideration. The adage 'you pay for what you get' holds true for events like your wedding. Don't get me wrong, I'm not condoning extortionate prices, there is always room for negotiation. If fees are displayed, don't take them as gospel, ask for a personalised quote based on your circumstances. Most artists have a discounted rate for groups or by combining services. Ask about hidden extra's like travel, parking, Sunday charges or second artist fees. If your artist is more on the luxury end of the scale, what do they do differently to justify their price? What is their unique selling point? My biggest piece of advice is on the trial. No self-respecting artist will provide a trial for free. In many cases the trial can take longer than the recreation on the day. However, there is an element of risk on your part so ask your artist what assurances they can make to save you paying for several trials if you don't like what they produce.
5) So, you have made your shortlist of artists; you like their work, you are convinced by their reviews and the price is right. The next step is essential. You must talk to them directly either by phone or even better, face to face at a wedding fair. Only then can you truly get a feel for if you are going to get on with this artist. When emotions run high and time is of the essence can you trust in this person to deliver under pressure and make you feel like you are on the only woman on the planet that requires their undivided attention? Only then will you have found your perfect match and you will be safe in the knowledge that you will look amazing and feel rested and pampered on your wedding day.
Thank you for taking the time to read my blog, Good luck and happy hunting.
Ema x
If you want to find out more about Hair and Makeup for Weddings or Special Occasions and some more fabulous tips on Hair and Beauty then get in contact with Ema The Hair and Beauty Artist via her website here: www.thehairandbeautyartist.co.uk
Or alternatively, you can do so via her email address: ema@thehairandbeautyartist.co.uk
Want to see more images?
Here's a link to the 'Gorgeous You' section of our blog with helpful info and lots of images from our shoots:
https://gorgeousyouphotography.co.uk/category/gorgeous-you/
Here's a link to the 'Boudoir' section of our Blog, with helpful info and lots of images from shoots:
https://gorgeousyouphotography.co.uk/category/boudoir-photography/
Alternatively, here's the 'Fashion & Commercial' section of our blog with lots of useful info and images from shoots:
https://gorgeousyouphotography.co.uk/category/commercial-corporate/
Ginny x