Velma & Neil's Wedding at Northbrook Park
The day started off at Northbrook Park with Velma and her Best Woman Sophie, plus their two daughters, getting ready. We had some fun doing photos with the girls jumping on the bed, and then I went off to St John's Church in Hale to meet Neil and Adam, his best man.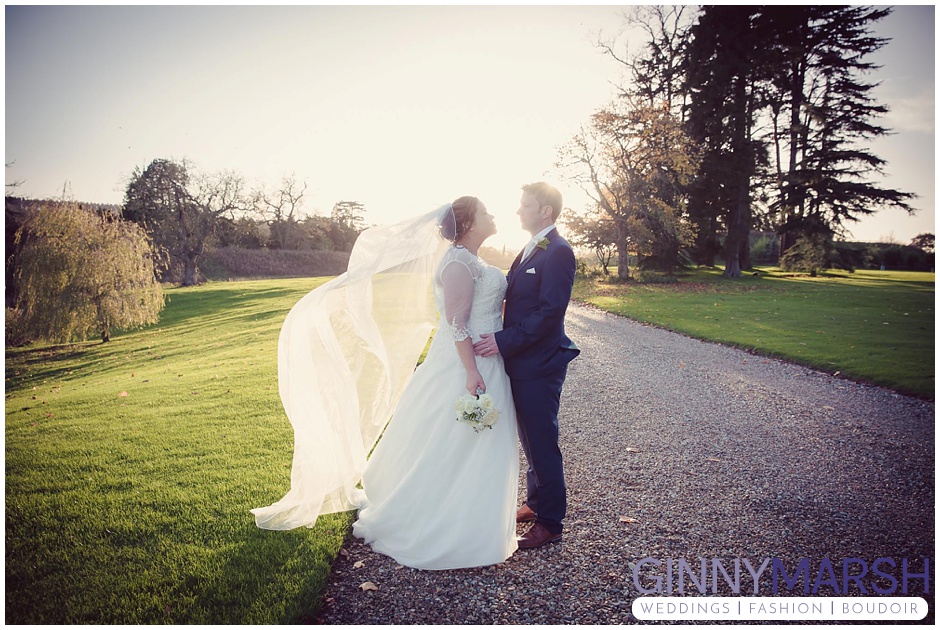 We had all kinds of weather! One minute it was gloriously sunny, the next we had a hailstorm, which I almost got caught in myself without an umbrella! Then we had beautiful sunshine and rain, which you know what that means – a rainbow! This happened on the way back from the church to Northbrook Park, so I had to pull over in my car to get a photo of the rainbow, as I thought it might be gone by the time we got back, and I was so pleased I did!
Luckily, by the time everyone had got back to Northbrook Park, we had beautiful sunshine again and the rain had stopped, so I took my chance to get some fabulous photos of Velma and Neil away from their guests for a bit, before doing some group photos. We did most of the groups inside because it was rather cold out, but Northbrook Park is so light and airy inside it didn't matter at all. I still managed to get everyone outside for a big group photo!
Then it was time for me to go after the speeches, so no dancing pics, but I had such a fabulous day and we were so lucky with the weather! It was also so lovely Velma surprised Neil during the speeches by telling him that instead of doing some painting and decorating next week, she'd booked a honeymoon which he had absolutely no idea about, which was even more special because they'd never had a proper holiday together!!
Here's a few images to tell the story of their day…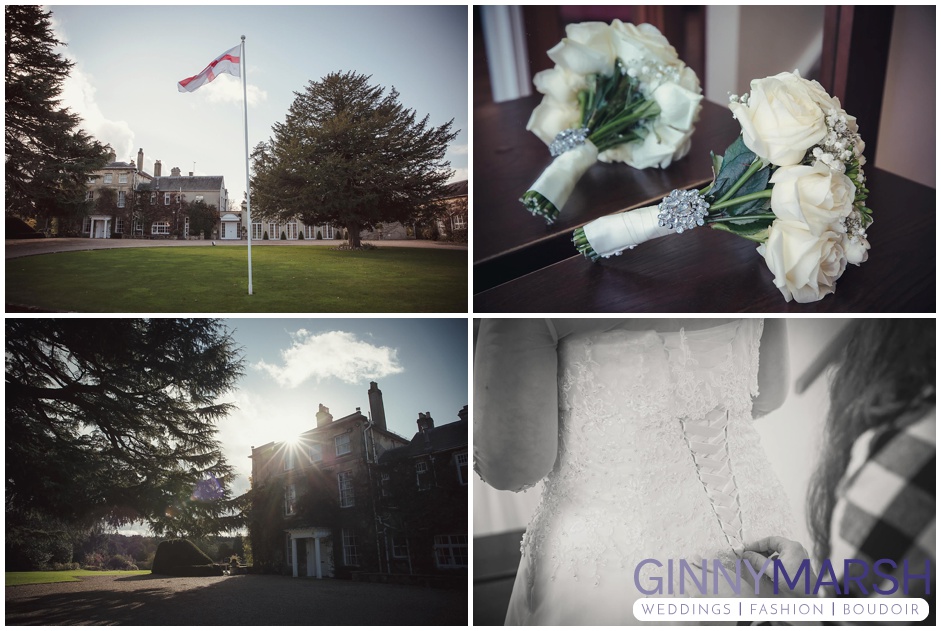 Suppliers:
Dress – Farnham Boutique, Shoes – Pink Paradox, Suit – Ted Baker
Flowers – Kate Shillinglaw, Cake – made by Velma (the bride), Rings – Cockrams of Fleet
Hair – Ruby Mane Farnham
Many thanks for checking out my wedding photography! If you or anyone you know is getting married at this venue (or another venue!) then please Contact Me
for a full price list and availability.
Alternatively you can see some more of my lovely weddings HERE