Marvellous 2018 Wedding Trends to feast your eyes on!
Spring Rose Quartz, Summertime Botanica, Bejewelled Autumn and Winter Glamour…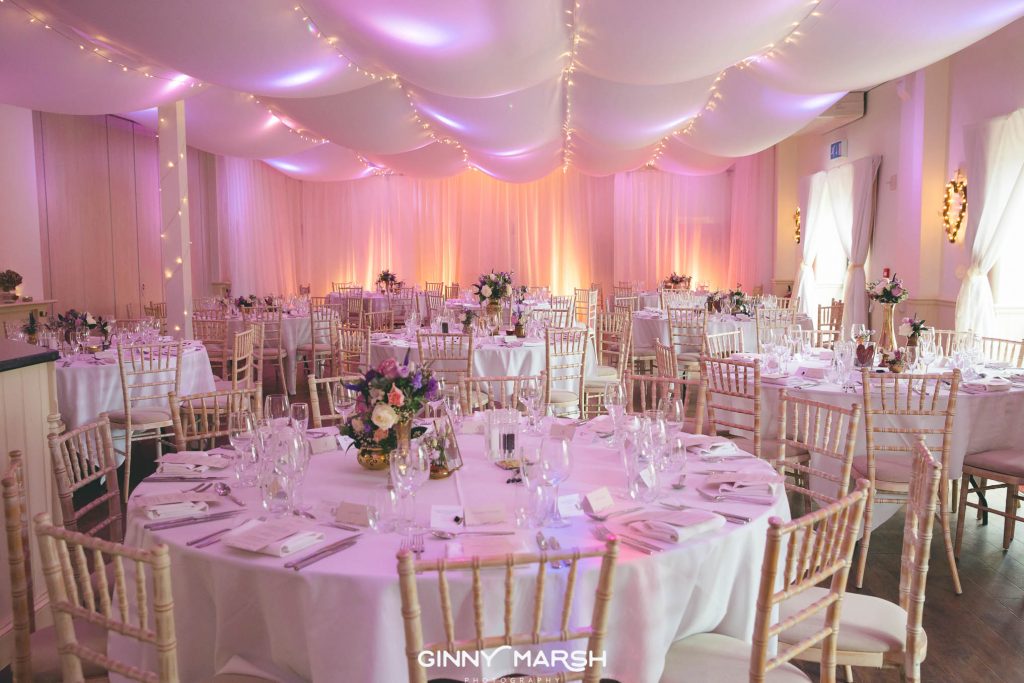 Are you still yet to finalise the decorations for your wedding?
Here are some tips to make sure it's the coolest trendiest wedding this year!
We know how hard it can be to keep up with all the colour and style wedding trends, as well as how hard it can be to settle on the perfect one. The fabulous Wedding industry experts, Adorn Invitations have put together a style guide to help everyone. These are based on the 2018 season to help give you some guidance and inspiration.
Here is the perfect style guide for Wedding trends 2018…
Spring Romance – Rose Quartz & Serenity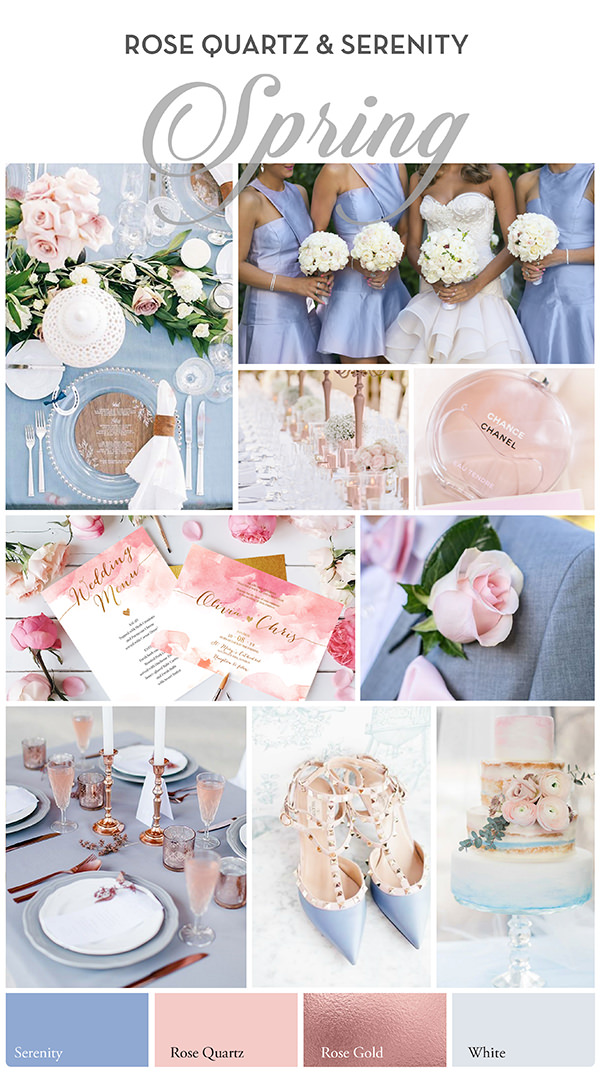 If you have decided to have a summer wedding we really recommend taking advantage of the sunshine! Then complimenting it with a soft palette and botanical theme to make your wedding stand out from the crowd.
Take inspiration from nature and enhance your décor with greenery and gentle summer blooms such as peonies, roses, water lilies and even some lavender. A beach wedding is always a beautiful summer venue option! The stunning outdoor settings and informal footwear can allow your guests to really let their hair down! Just make sure you have an undercover option just in case the typical English weather doesn't go to plan.
Autumn Warmth – Bejewelled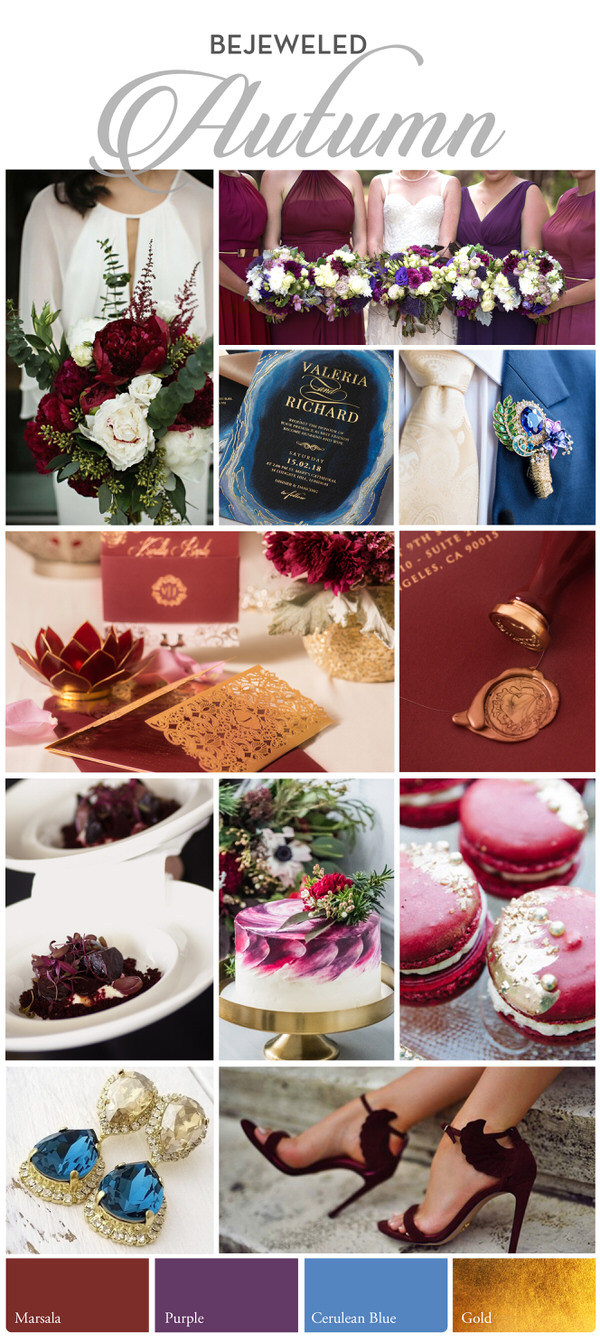 If you're having an autumn wedding it's time to embrace the colder weather and go with warmer colours to make your wedding feel extra special. It's always good to consider a unique and classy colour palette with deep burgundy, marsala and dark blue shades enhanced with a hint of gold. This gives your colour scheme a classy and elegant feel, with the autumn leaves as the perfect backdrop. The rich and luxurious blend of colours will not disappoint!
Bridesmaids can perfectly complement your white with deep marsala shades, and they can even pair them with a lovely pair of gold shoes to bring the colour scheme together. With this bold and striking colour palette, this 2018 wedding trend exudes sheer decadence to bedazzle your guests.
Winter Wedding Glamour – Gilded Charcoal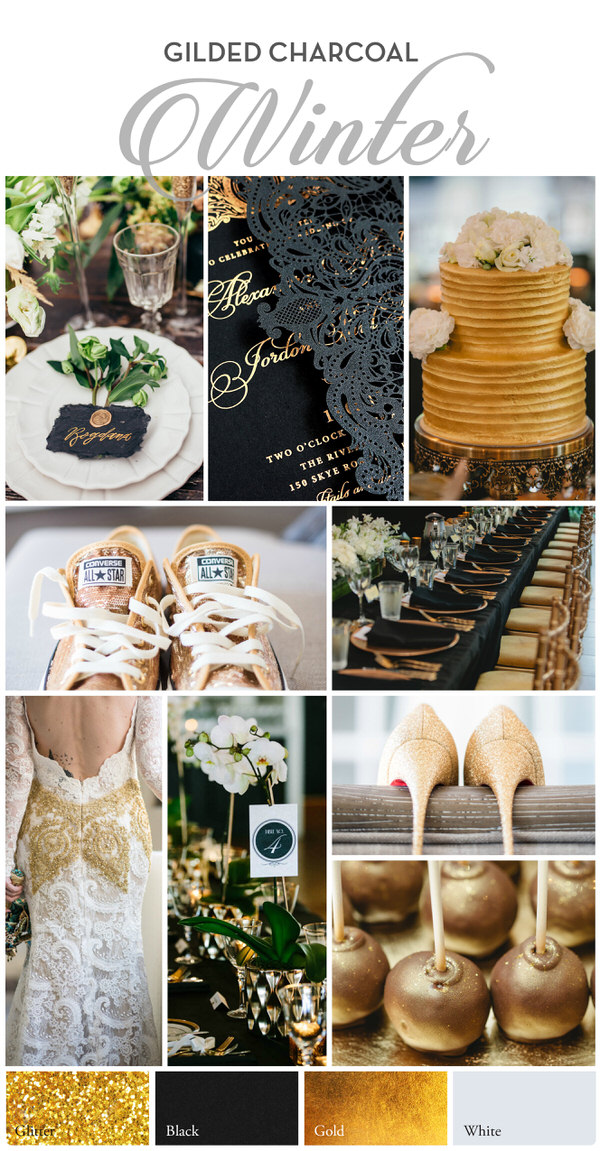 If have chosen a winter wedding, you have the risk of it being cold, dull and grey outside… so you need to up the sparkle and glamour to make your wedding truly fabulous! This 2018 winter wedding trend is perfect for the modern couple who want to be different. This charcoal, gold and ivory palette is drama drama drama! A jaw-dropping luxurious 1920's feel allows you to use depth and dimension in your table settings. How about including candelabras and mirrors to reflect the light and gold accents and create more of an atmosphere and top off this style!?
Many thanks for checking out my 2018 wedding trends with some great inspiration! Are you planning on getting married this year/next year? Are you having an unusual theme or colour scheme? Then I want to hear from you!
Please Contact Me for more information about my wedding photography packages and to check my availability before it's too late!
Alternatively, you can see some more of my lovely weddings HERE
Thanks so much for taking the time to read this Blog.
Ginny x