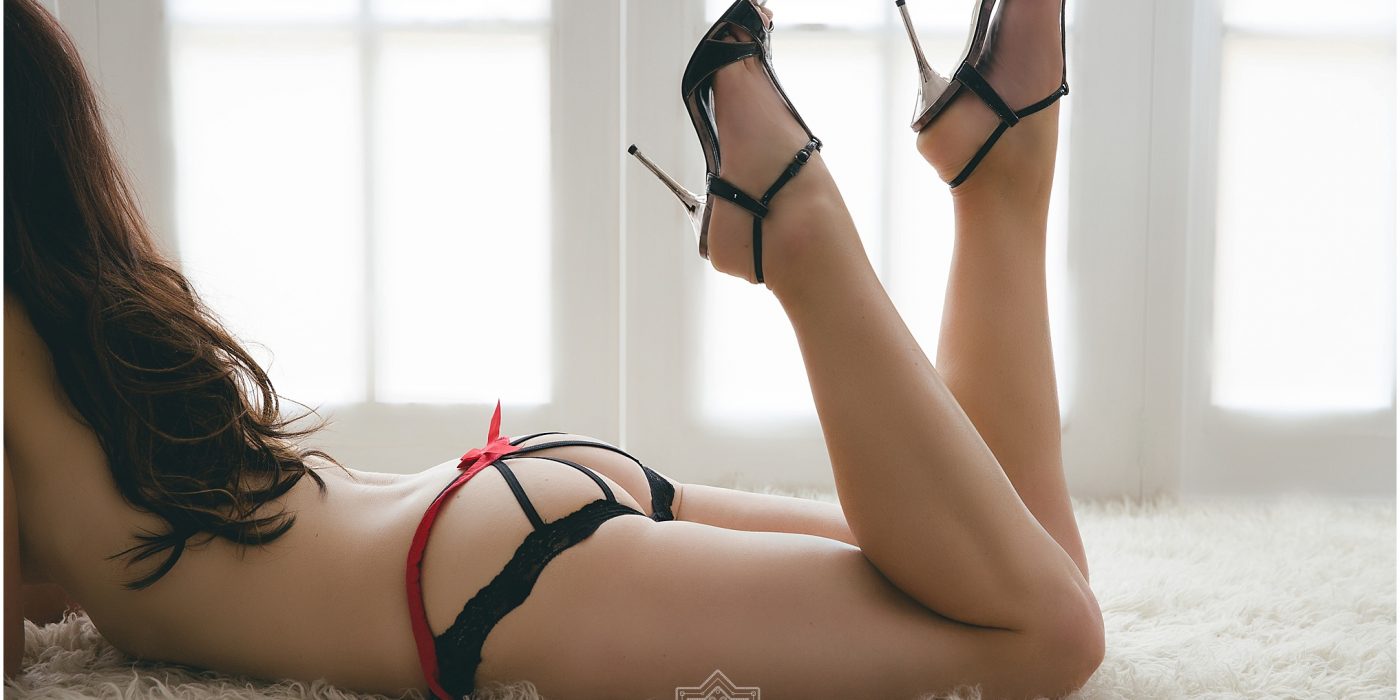 Georgie's Empowering Confidence Boosting Boudoir Shoot
Georgie recently came to do a Boudoir photoshoot in my studio in Farnham, Surrey as she wanted to give a gift for her husband's birthday. Although Georgie has a stunning figure, she also had very low self-esteem and needed a good confidence boost.
A Boudoir shoot should be primarily for you to feel good about your body and celebrate who you are. I will guide you through flattering poses to enhance your best bits and hide anything you don't want to see. I will then carefully retouch the images to skim over any little lumps and bumps caused by clothing or body position and do a little skin airbrushing, but still keep you looking like you. You can be 100% proud of yourself in your images. My clients are usually completely gobsmacked that they can look so good!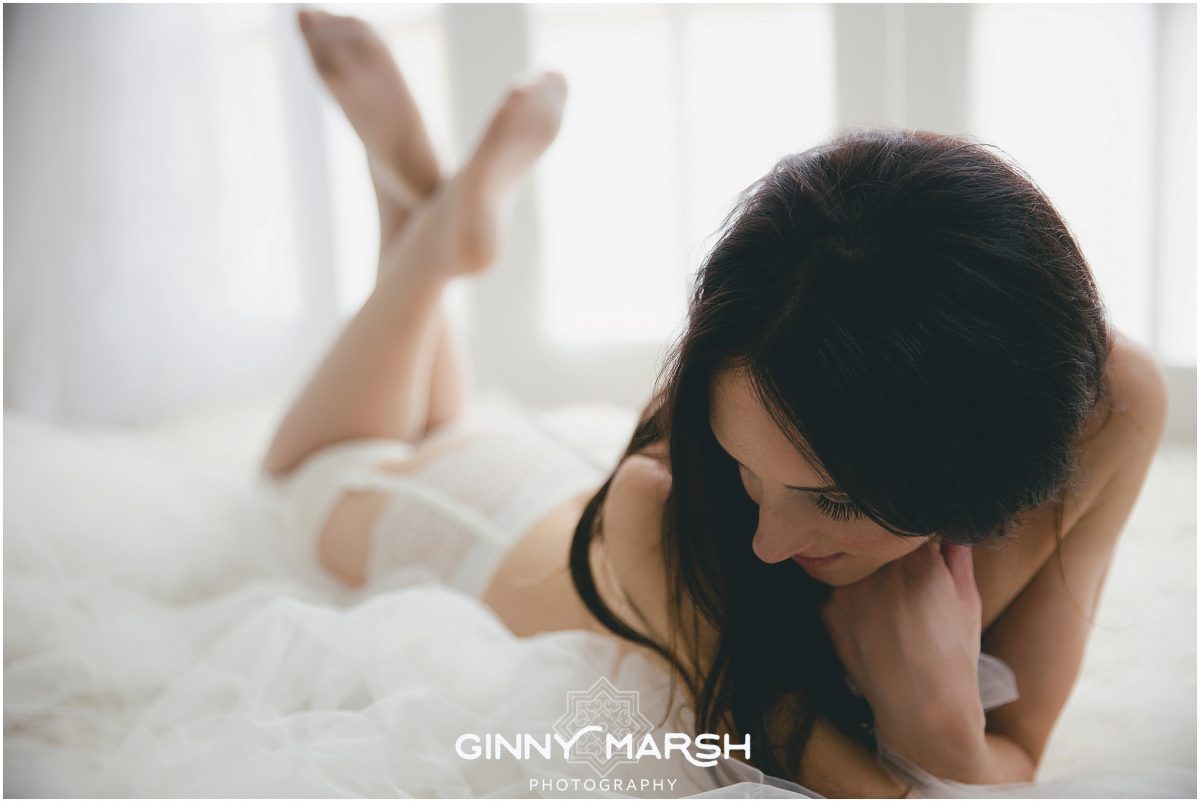 Ginny was absolutely amazing! Her studio in Surrey is fabulous and remarkably versatile
Georgie gave me a such a lovely testimonial! Here's what she had to say:
"I had absolutely no idea what to give my husband for his 40th until I confided in a close friend. She suggested that I do a boudoir photoshoot for him, as she herself had given her husband the same for his 50th. He was blown away by it, and said that it was the best present he'd ever received. 'She's a Boudoir photographer in Surrey, and her name is Ginny Marsh. She's amazing!' she said. So, with trepidation, I nervously scrolled through Ginny's website, loved what I saw and plucked up the courage to make an appointment to see her…
She took the time to understand me and catered to my incredibly fussy needs…
I had a chance to talk through my ideas, discuss outfits, choose album options and most importantly talk through my anxieties about having my photos taken. Ginny was absolutely amazing! She listened to me thoroughly, took the time to understand me and catered to my incredibly fussy needs. She has a wonderful team of professional people around her, whom she can call upon to suit her client's needs. Her studio is fabulous and remarkably versatile.
We created so many different looks with various props, lighting and even a change of wallpaper! Needless to say, my husband's reaction to his birthday present was more than I could've hoped for. I would feel happy, proud and confident to recommend Ginny to a best friend."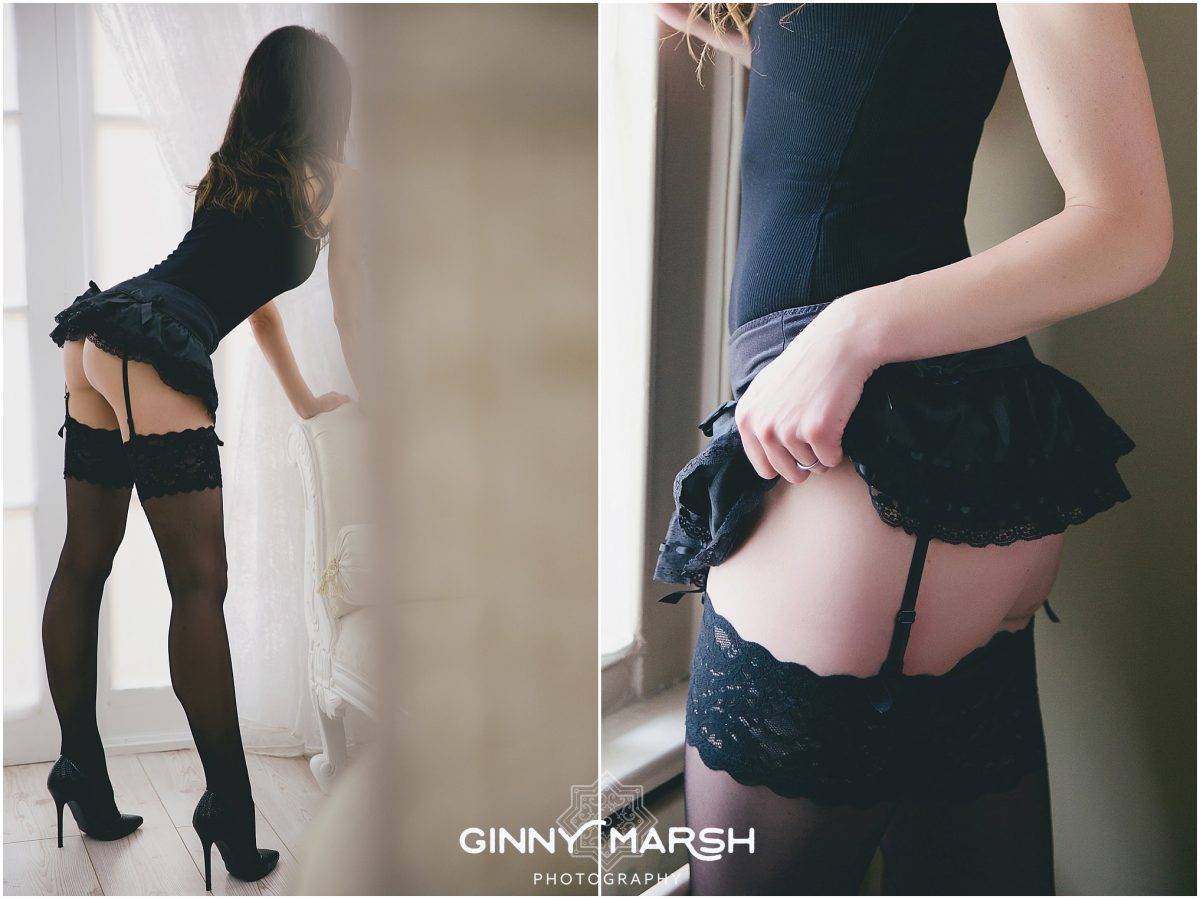 We had the images made into a beautiful 9×9 Fine art matted album in Storm Grey.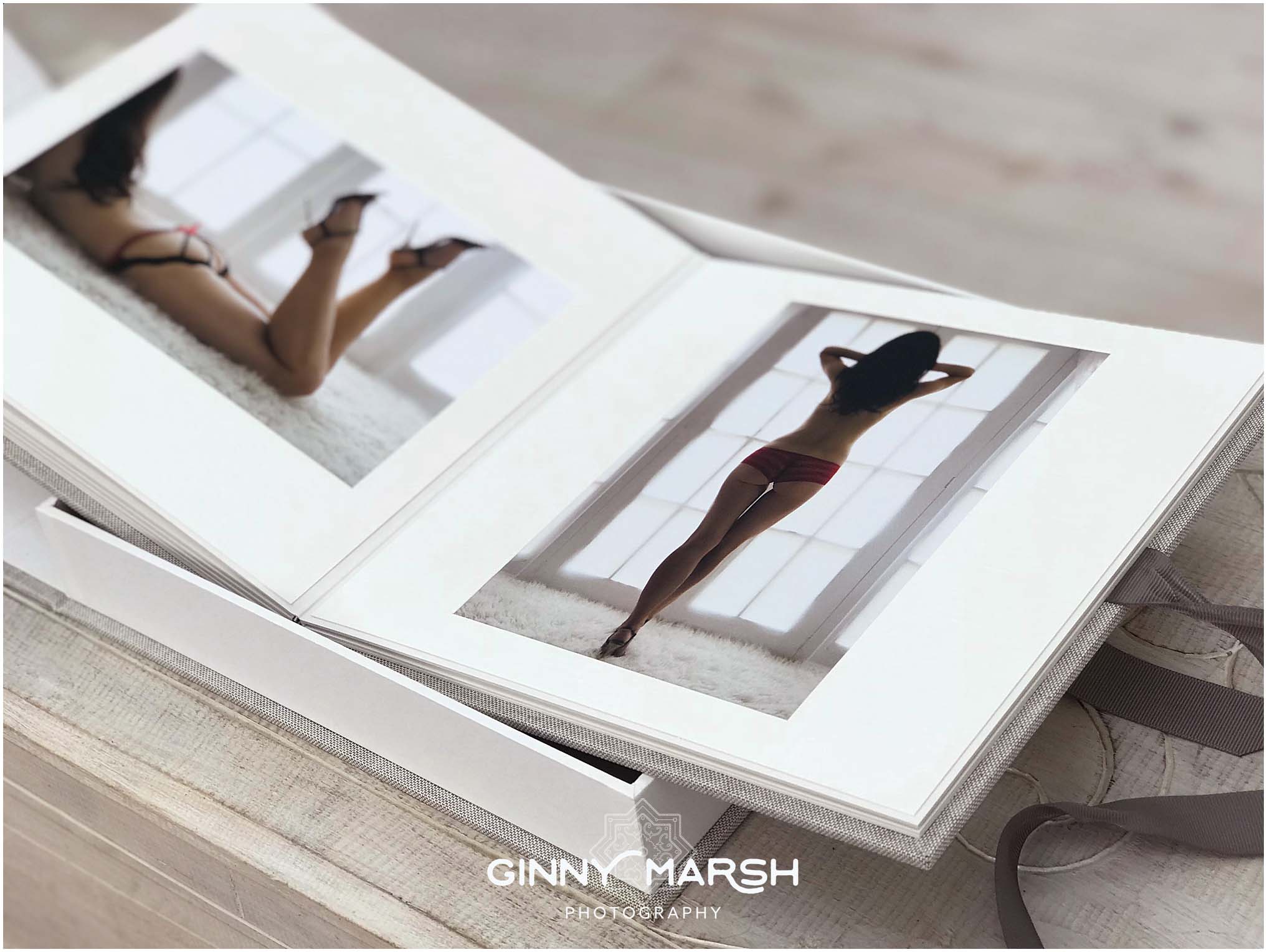 If you'd love to book a Boudoir shoot with me either in my Surrey studio, or alternative location, I'd love to hear from you!
Alternatively, check out lots of other lovely Boudoir shoots I've done for my clients HERE and see more of Georgie's images below…
Ginny x
Do you need some inspiration for what to wear? Click below to get your free copy of my exclusive guide sharing ideas and tips for looking gorgeous for your boudoir shoot: