Katrina's Fabulous at 50 Boudoir Photo Shoot in our Surrey Studio
Katrina had an extra special 50th birthday present from herself…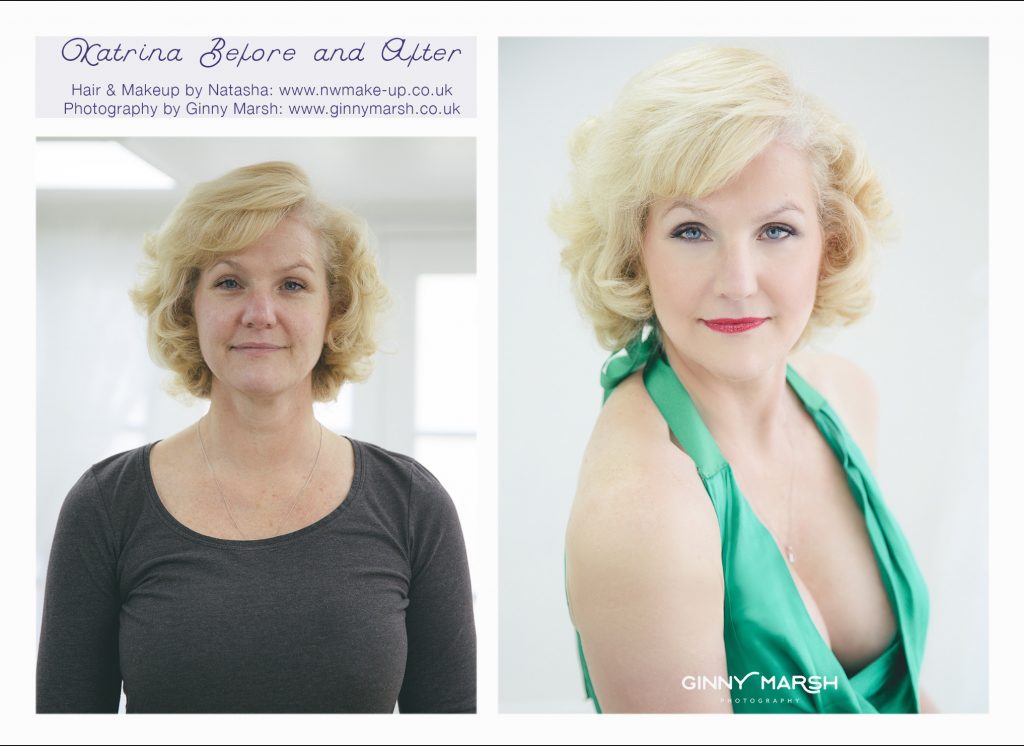 I recently posted a model call on facebook asking if anyone would like to do a boudoir shoot in my new photography studio based in Farnham, Surrey… Through the power of social media and people sharing the post, Katrina saw it and got in contact straight away which was fab! She wanted to give herself a Boudoir photo shoot as a birthday present to show and remind her how fabulous at 50 she looks! We displayed 21 of her stunning pictures in a luxury portrait album.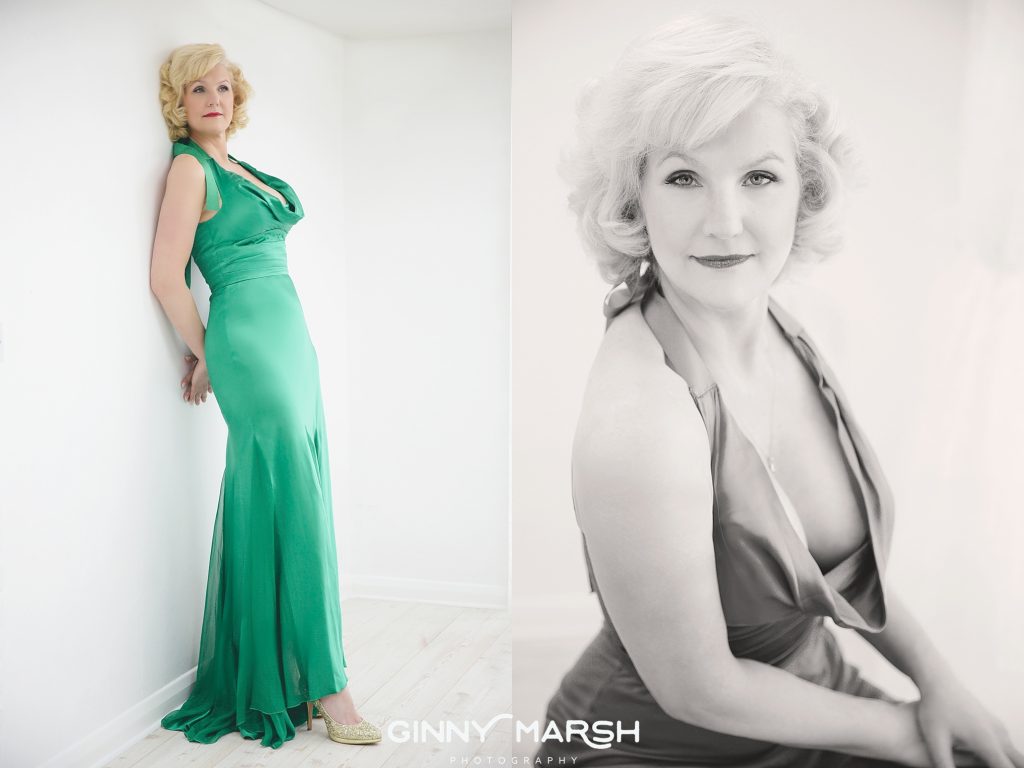 She was great to work with as right from the beginning she knew exactly what she was looking for… Katrina knows she has a great body and wanted to celebrate it! Her hair is naturally very curly, so with her blonde bob, it gave her the perfect Marylin Monroe 50's style look.
Why Boudoir photography is a great gift for YOU…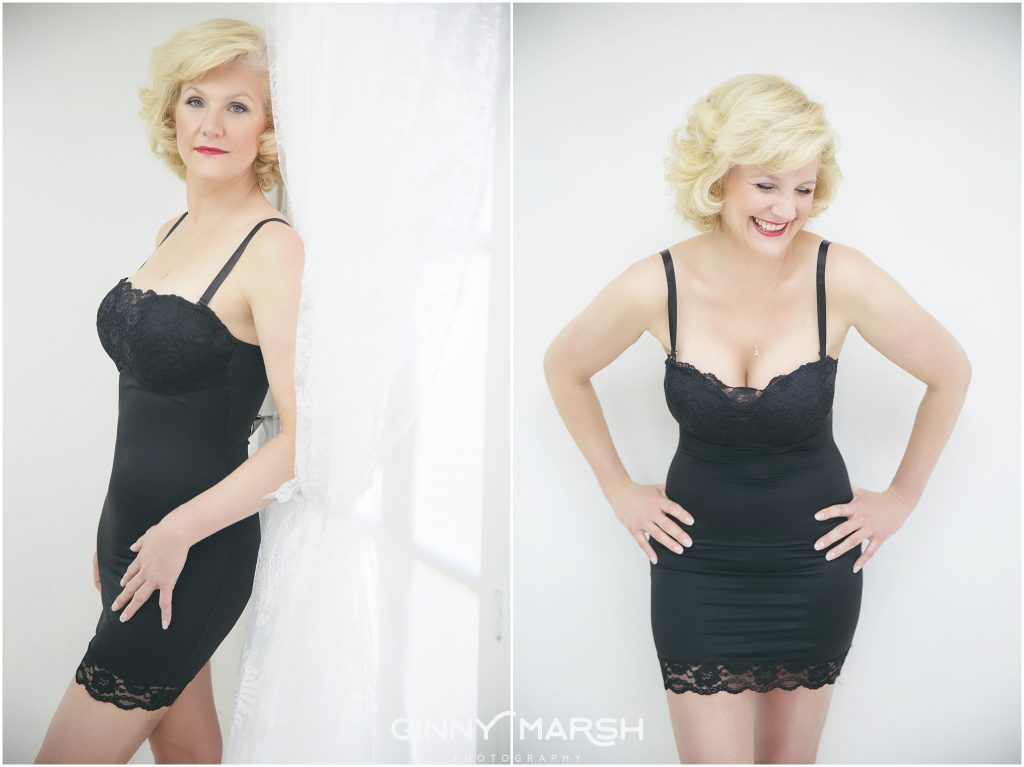 My boudoir sessions are especially popular with brides-to-be who often give the pictures to their new husband or wife as a saucy pre-wedding gift. But it's not just brides who are jumping on the bandwagon; the shoot also makes a great anniversary or birthday present, a fun hen party activity or, most importantly, a way for single (or married) ladies to celebrate their beauty for themselves and get a confidence boost!
Show off your beauty and boost your self-esteem with photographs that you can treasure forever. Be pampered. Indulge. You'll be treated like a Goddess and I will do my very best to make sure you love every minute!
Women tend to put others first in their lives most of the time. Well, enough is enough you need to give yourself a break! Take some time out for yourself and go shopping for yourself! I work with my clients to make sure they get the best fitting lingerie for their bodies. The best part??! All of the great pieces you purchase for this shoot can make other appearances in more intimate settings 😉
However, if you don't have a clue or if you don't have the time, don't worry! Over the years I have purchased and collected a wide variety of outfits that suit any body type.
Getting treated like a celebrity for a few hours is great therapy for anyone. But wait until you get to see the photographs for the first time. You will be blown away. You will see how gorgeous you really are and it will put a little pep in your step!
Katrina kindly allowed us to share some of her images…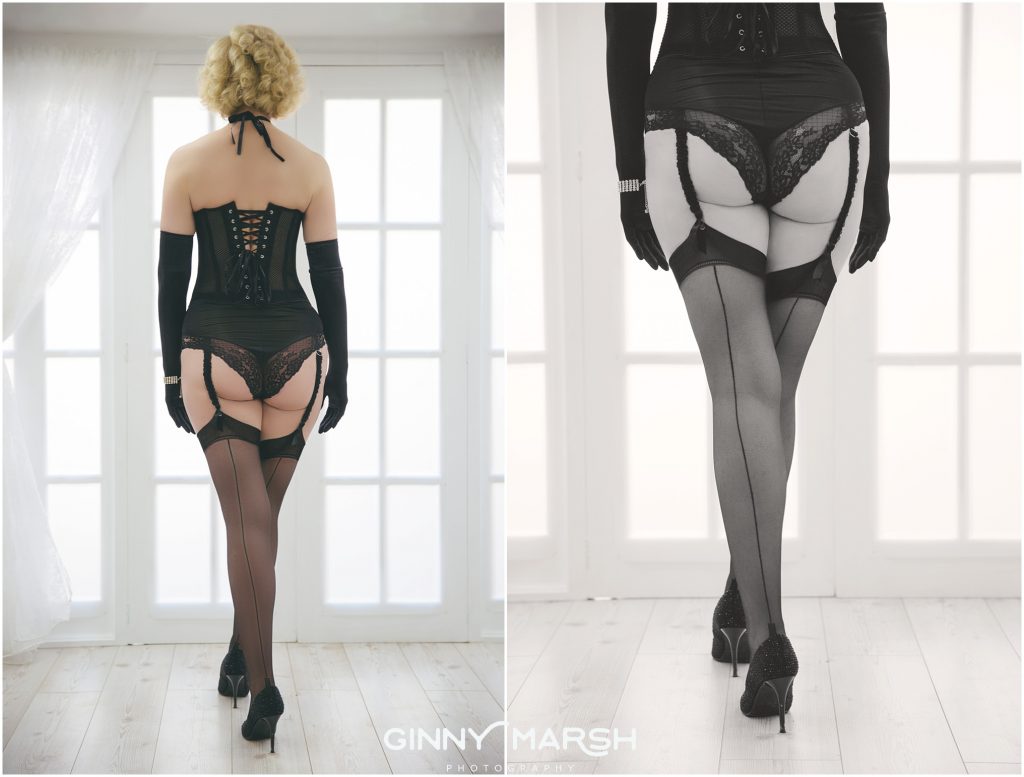 Hair and Makeup by Natasha Wiggins: www.nwmake-up.co.uk 
Are you thinking of booking a boudoir session for yourself, or are you looking to book a boudoir photo shoot as a birthday present for your loved one? Get in touch for prices and availability! You'll be so glad you did!! ☺
Remember, if you're thinking of booking a boudoir photography shoot for a special occasion, like a wedding or birthday/anniversary, your boudoir shoot will need to be booked in for roughly 4-8 weeks before you need the images. This depends on whether you want an album or just digital images, as it can take a while for production.
Many thanks,
Ginny x
Do you need some inspiration for what to wear? Click below to get your free copy of my exclusive guide sharing ideas and tips for looking gorgeous for your boudoir shoot: