Liz – Celebrating her amazing 13 stone weight loss with some photos she's proud of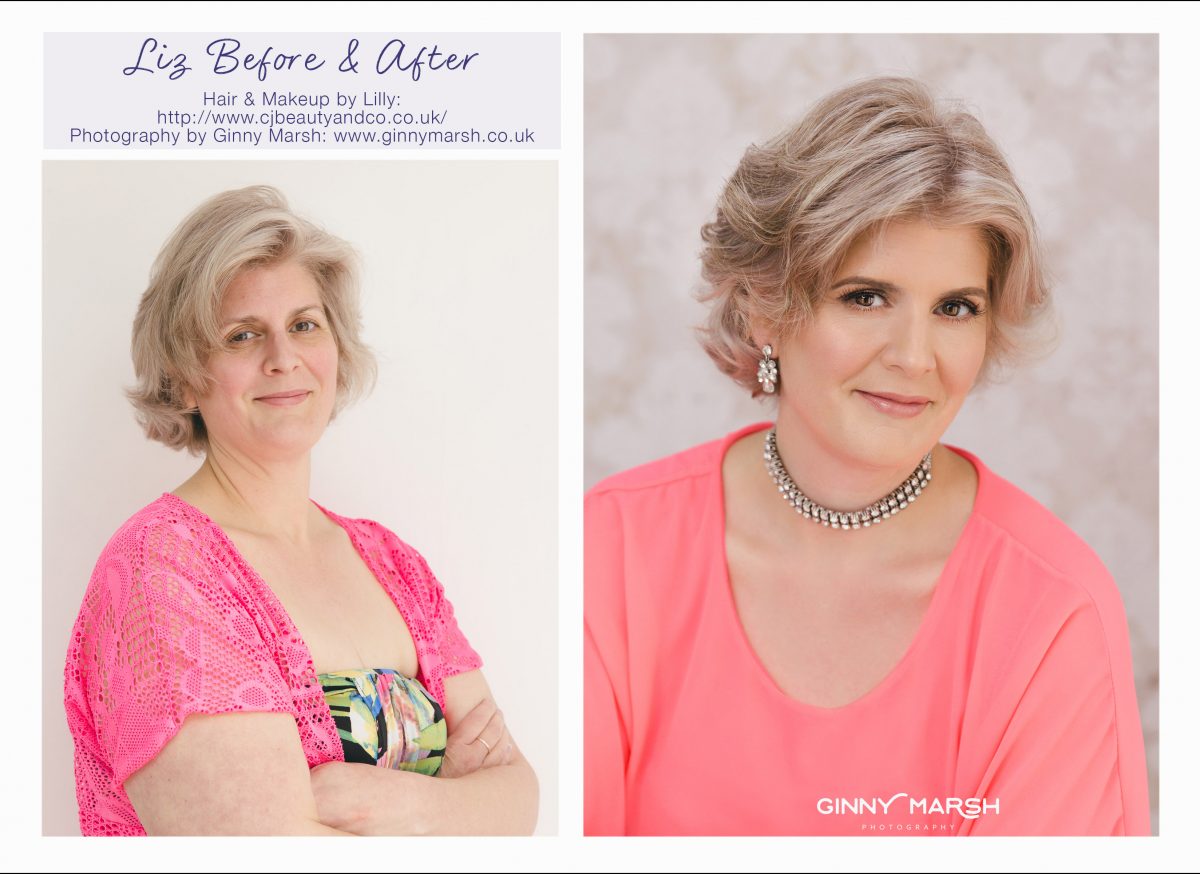 Meet Liz and her 13 stone weight loss!
I had the pleasure of photographing Liz recently at my studio. Liz wanted to celebrate her amazing 13 stone (!) weight loss achievement and herself at this time in her life! She's gone from a size 28 down to a size 14-16. It's an incredible achievement and just goes to show anything is possible if you really want something and put your mind to it!
She wanted some fun, natural and glamorous photos to embrace her silver hair and age, which she felt should be marked as a significant time in her life. She also had never liked herself in photos and just wanted at least one photo she could be proud of. We definitely achieved that!!
"I've lost 13 stone since 2005. It's been a struggle and the last six was doing Cambridge 121 with my consultant Nicki Flintham. I still have a way to go but it has been life-changing. I used to hide behind a big personality in the hope people wouldn't "notice" my size (ironic really). All I ever wanted was to look normal and I'm so overwhelmed with how the photoshoot turned out. I'm so happy with the look and feel. Finally, I look really classy, healthy and normal." – Liz
Liz shared the experience with a friend and previous client of mine, who also had a shoot with me that day, and they got some lovely photos together too! Liz's favourite photo, which she feels really shows her and her personality, is the one below – I love it too! She looks so happy, and that's the ultimate goal – for a photo to give you a feeling or remind you of something every time you look at it 🙂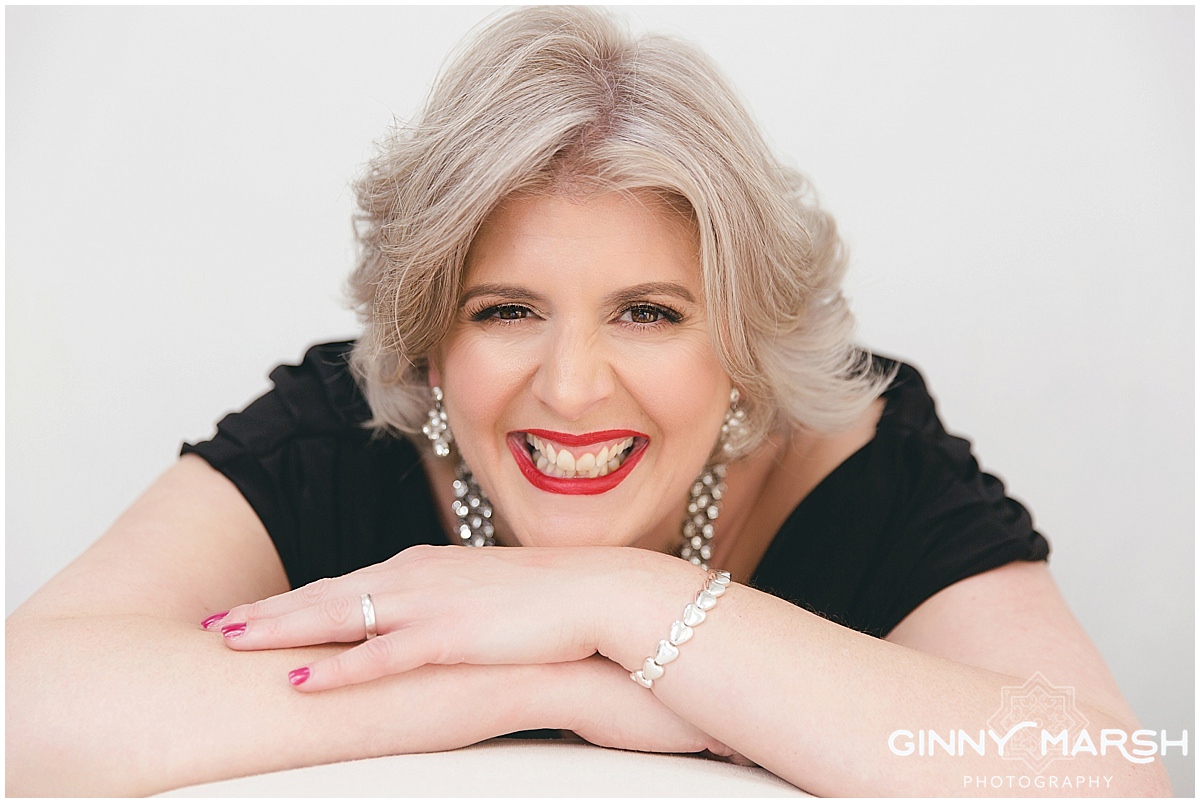 Preparing for the shoot… want to look like Princess Diana?! You got it!
Before Liz's celebratory weight loss shoot, I had a consultation with her to really discuss exactly what style of photos she would like and how she wanted to be seen in them. She brought some of her outfit choices along to her consultation, so I could get a better idea of the style she likes. It's important to bring any outfit choices to the consultation so I can also work out which of my backgrounds would go best with them. Liz really liked the playful, fun, natural photos of Princess Diana from Mario Testino's shoot and wanted to achieve a similar glamorous look. I love the outfits and accessories Liz brought in for the shoot. They all went really well together. I find it's the little details that make a big difference in a photo…
"I was nervous that I wouldn't look natural and also I don't like the spotlight being on me. Ginny put me at ease and we had some fun capturing the poses. It all went very well and I really felt confident as a result" – Liz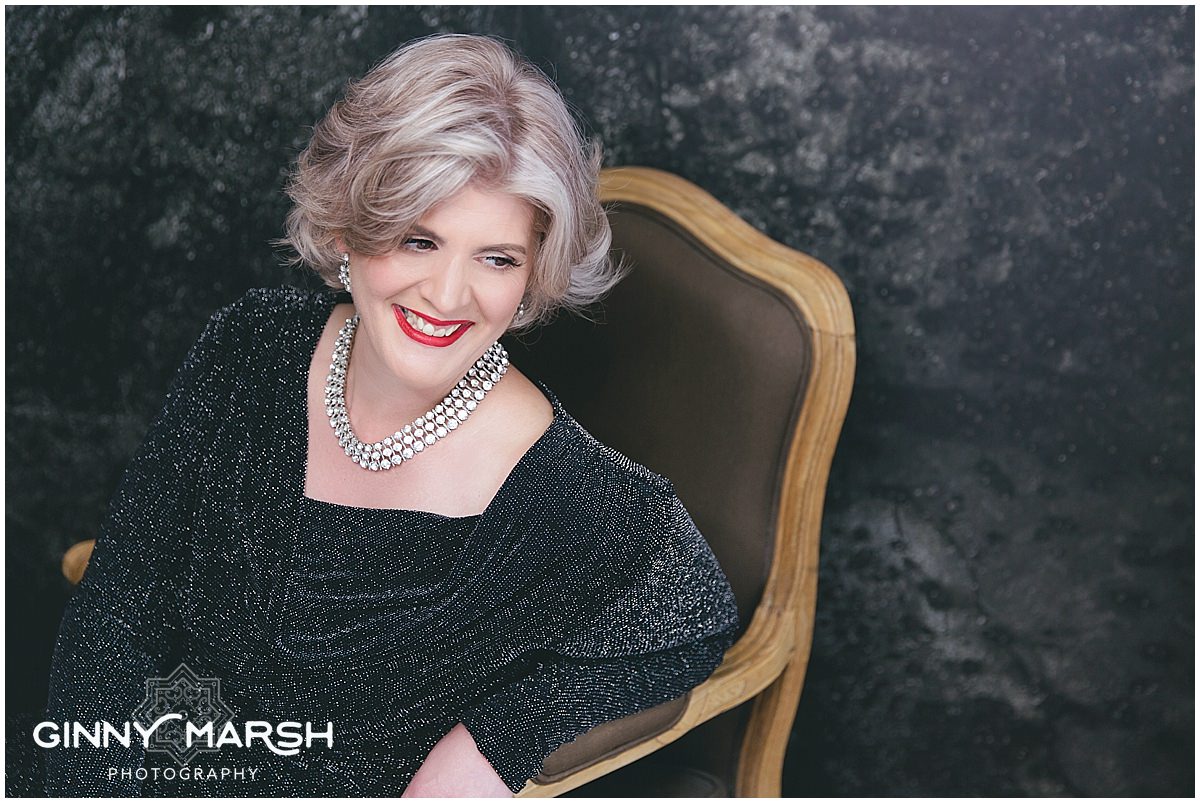 Hair and make-up – a change of lip colour for a different look!
Lilly from CJ Beauty & Co was there to do Liz's hair and make-up and make sure she was looking perfect throughout the shoot. Lilly did Liz's make-up to match her glamorous outfits – we started off with a natural lip colour and then added a deeper red. The red lipstick is perfect for a more glamorous evening look with darker colours.
I always have a hair and make-up artist on hand throughout the shoot to make sure my clients are always looking their best. From touching up their make-up to making sure my client's hair is always in place, my hair and make-up artist is another pair of eyes for me. So you will always look the best version of yourself! It's also important that my clients have their hair and make-up professionally done for their photoshoot as it makes them camera-ready. It brings out your facial features more and gives you the confidence boost you need ready for the photoshoot!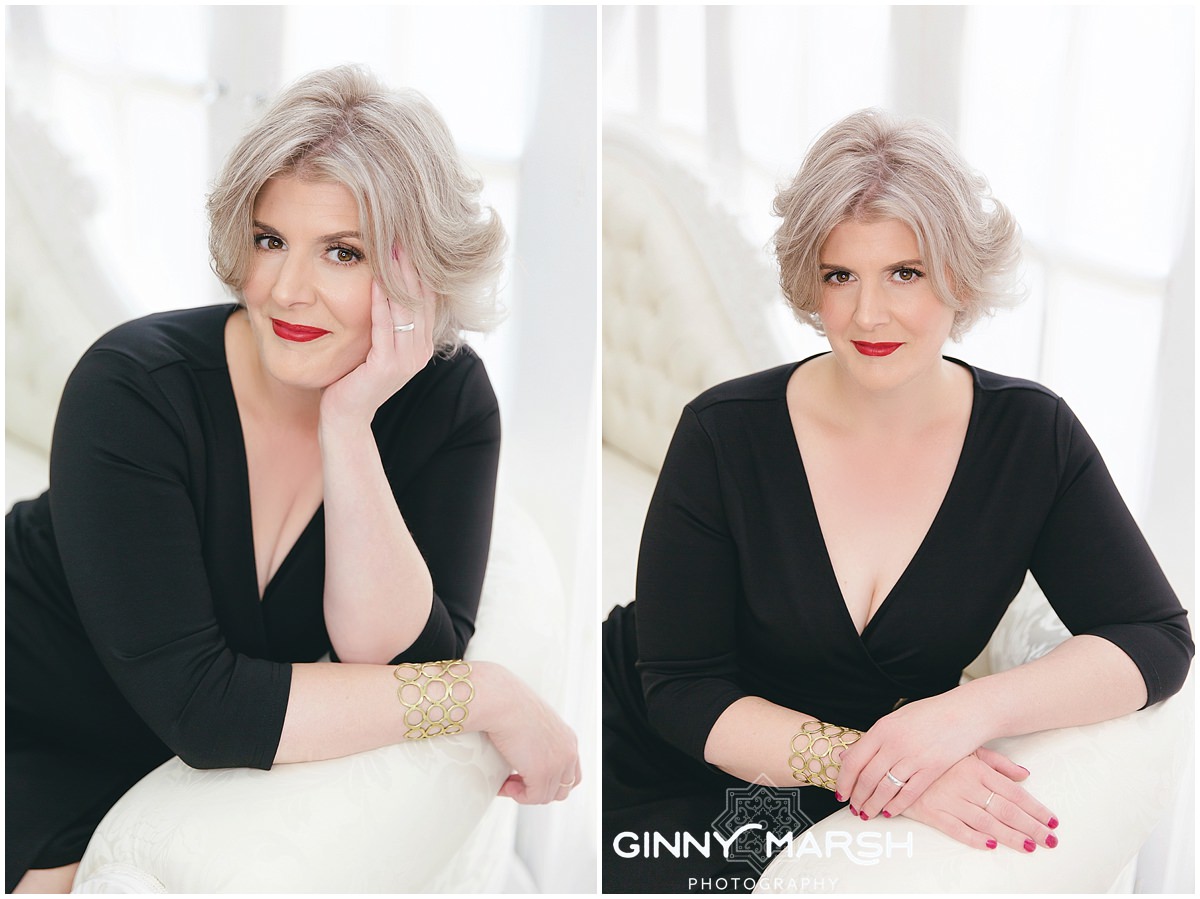 The photoshoot experience…
Liz's glamorous portrait shoot – celebrating herself and her weight loss was a lot of fun! As Liz wanted fun and glamourous photos, we were able to do a lovely mix. I offer some refreshments during the shoot, to make sure my clients feel relaxed. I guided Liz into different poses so she always felt comfortable with each pose and knew exactly what to do. It's important to me that I always pose my clients in the most flattering way so they always feel and look their very best! I have lots of jewellery and other accessories which my clients are welcome to borrow during the shoot too.
After the shoot, I invited Liz back to the studio to view her photos in a slideshow which was backed to music that I thought suited her. It was so lovely seeing Liz's reaction to her photos – we had happy tears!!
"I think Ginny offers a wonderful service, it's empowering and confidence-boosting!" – Liz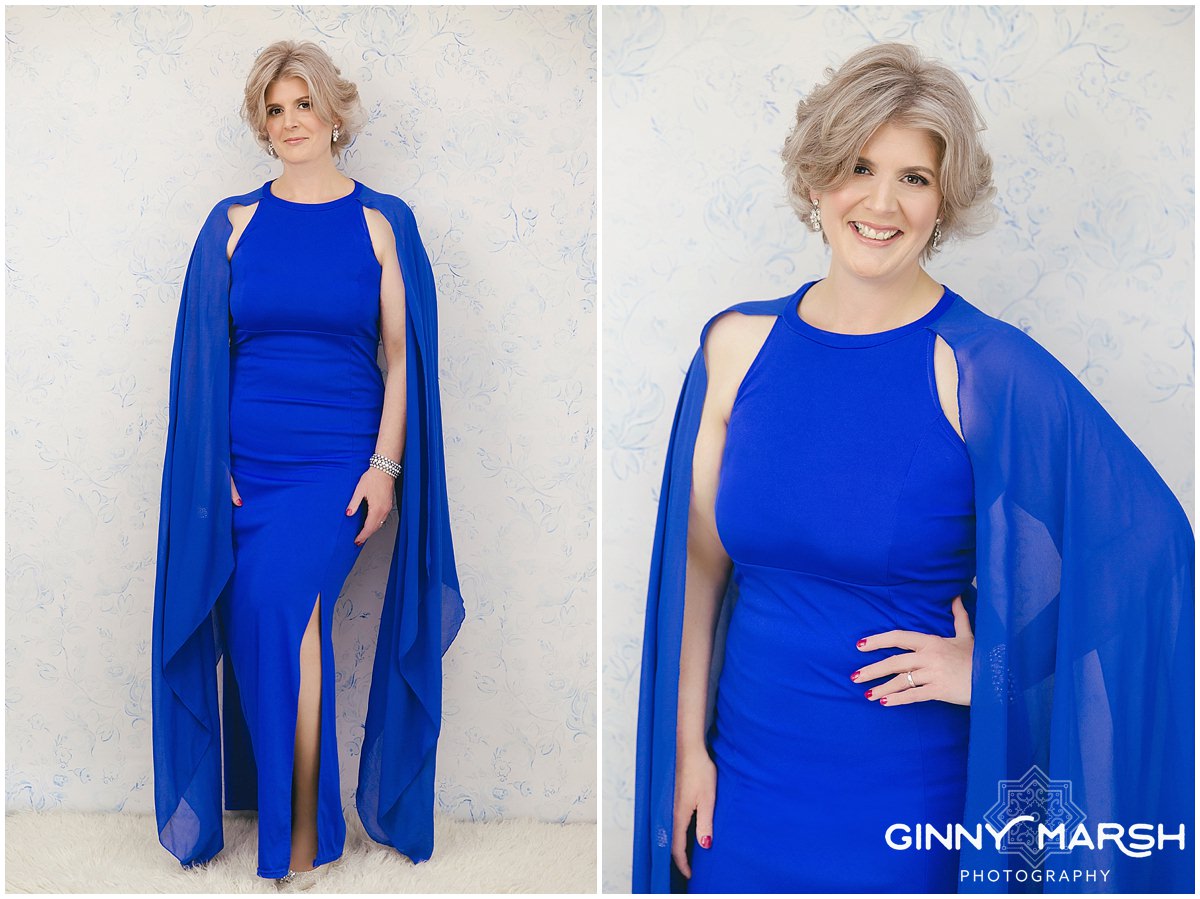 Liz's lovely review:
We really enjoyed Liz's shoot and we are in awe of her amazing weight loss achievement. I'm so thankful for this lovely review from Liz:
"Ginny, you are so patient and the time you spent getting to know me and the style I wanted to get captured really paid off. I felt confident and beautiful and you really got the essence of me. You didn't ask me to do anything silly or embarrassing. Love the location, tucked away and just big enough. Lilly [the hair and make-up artist] was great and gave me the perfect look I wanted.
I love my photos – I wish I could buy them all! Way better than expected – I never knew I could look so good. I was quite overwhelmed when Ginny showed me. I can't wait to see the finished product. My plan was to keep them in the box and look at them sometimes. But I'm so proud of them now, I want to have some up and will change my profile pic on social media to my favourite one. I'm not a show-off, but these are so gorgeous, I perhaps won't hide them all away now." – Liz
Thanks so much, Liz, I'm so glad you had a good time and love your photos!
Photographer: Ginny Marsh Photography
Hair and make-up artist: Lilly from Cjbeautyandco
Are you ready to celebrate you?!