Top 10 Tips to take better Instagram Photos!
Want one of those enviable feeds?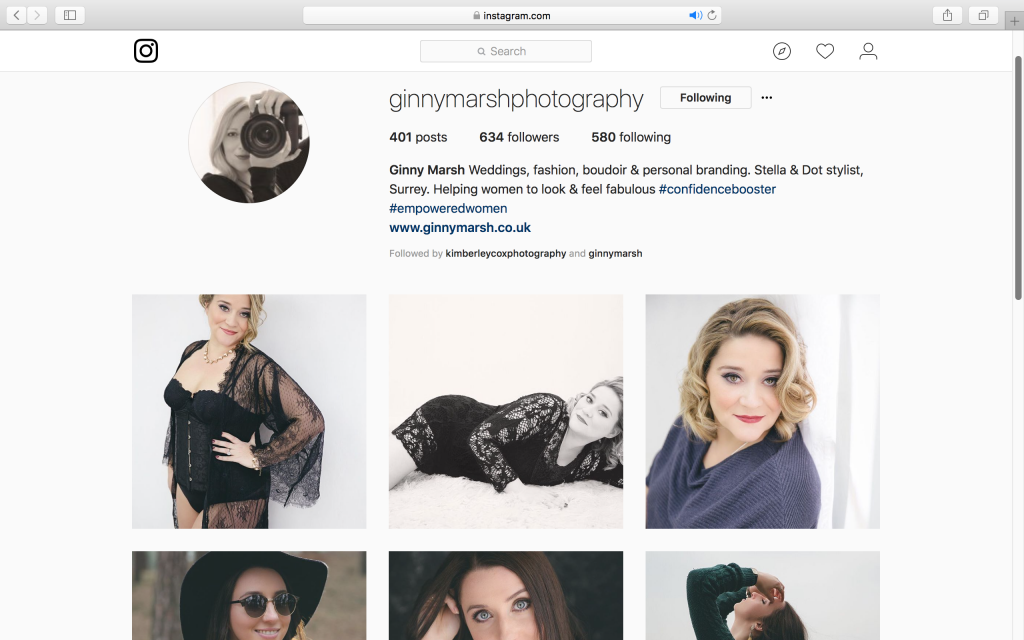 If you want to improve your Insta game, take better photos and design an enviable feed, then here are my 10 top tips to help you absolutely nail your social media.
My 10 Top Tips:
1. Plan ahead, and decide what you want your feed to be about
This is so important as good lighting is a MUST for any picture. Like any style of photography, no amount of filtering or editing will make a bad photo, good. Natural light always makes the colours pop.
When you are taking a photo of an object indoors, always try to put it next to a window and use a reflector, or tape a couple of whiteboards together to reflect the light and make a light box.
If you're outdoors, the prime times for taking photographs are in the early morning, late afternoon and overcast days.
3. Think about your background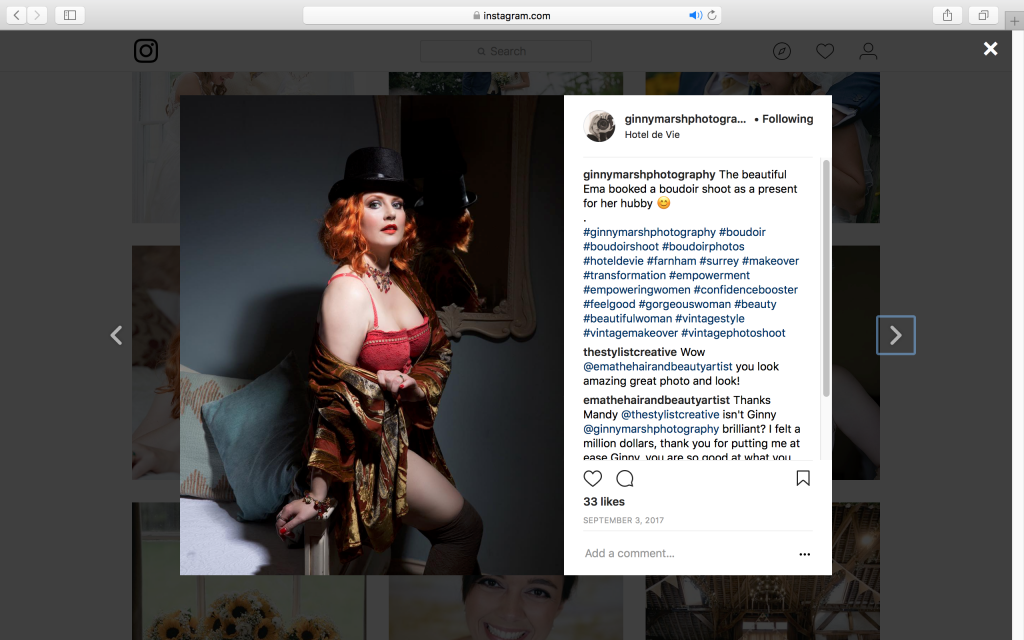 This is a top tip for any good Instagram photo. You need to have a clear point of interest. Whether that's someone in the foreground or a beautiful landscape with leading lines that draw the viewer's eye into the focal point of an image.
When taking a portrait, make sure the background is not too busy. Either use the portrait setting on your phone to give a shallow depth of field or make sure there's a really simple background/colour behind.
4. Keep an eye out for moments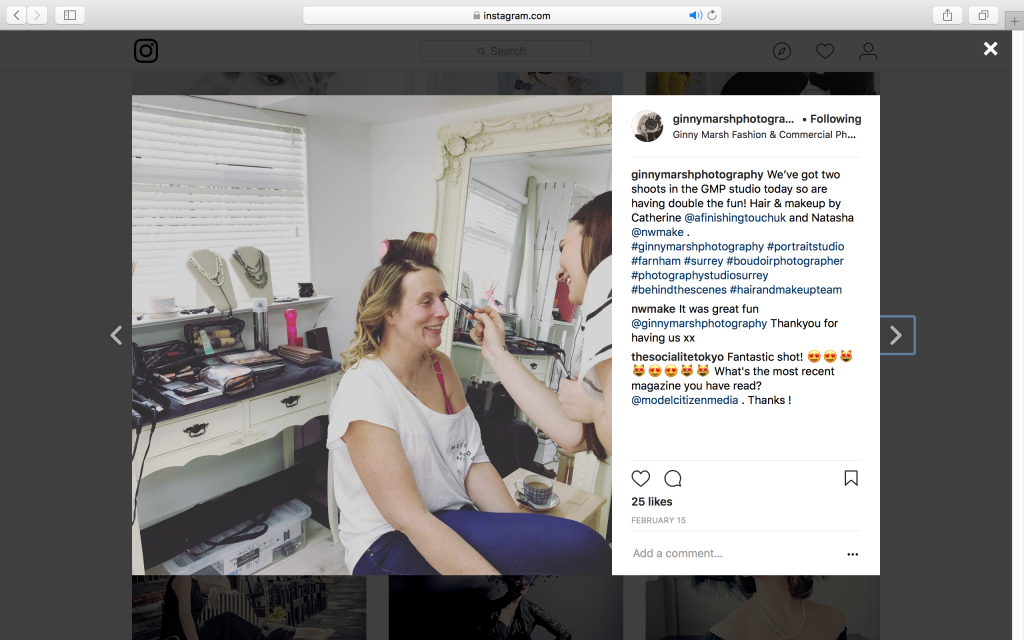 Try and create your pictures with great moments that focus on the subject, that aren't staged or styled. Emotional moments are natural and make for some interesting pictures. Stay clear of unnecessary clutter or background that will detract from the moment, unless it adds to the story or mood of the photograph.
The purpose of a great image is to draw your viewers' eyes straight to the story you are trying to tell without the viewers being too distracted or confused.
5. Think about what's pleasing to the eye when looking at the feed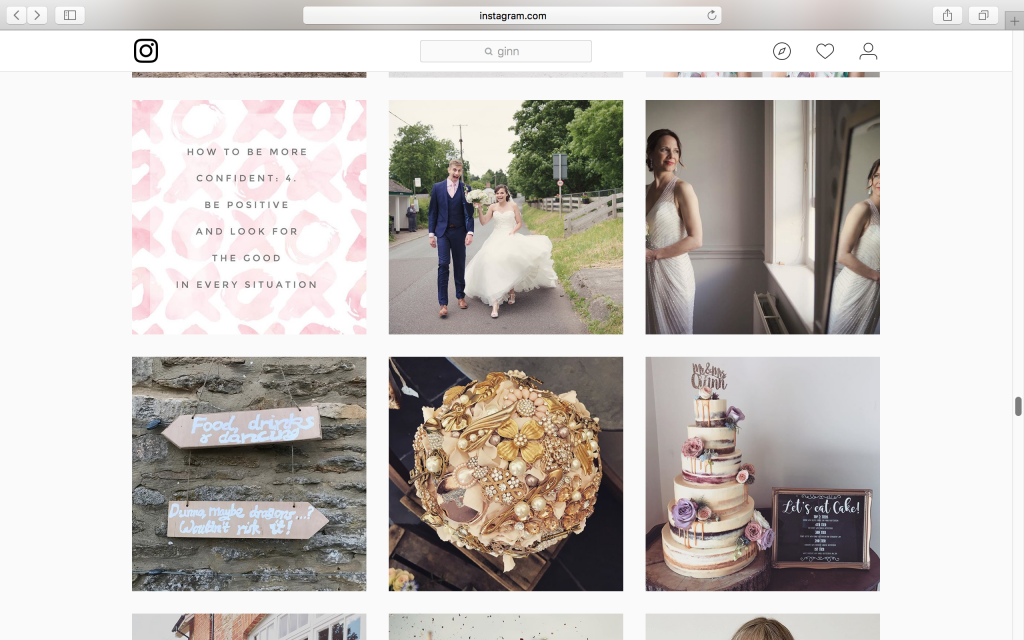 Do you have a specific colour scheme you want to keep to? Do you have specific brand colours to try and match?
Too much of the same type of image looks messy, so create variety by placing a busy image next to a really simple image, or a full-length portrait/product shot next to a close up of detail, for example.
6. You don't always need to have an image that exactly matches your text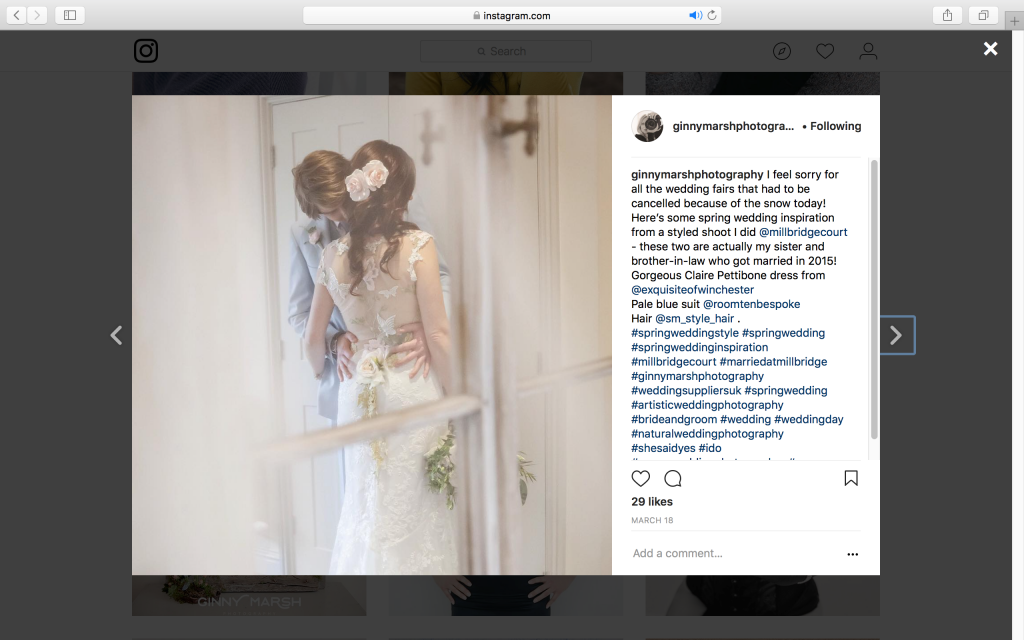 As long as it's not confusing… e.g. you could have a picture of a coffee cup to write about something you're thinking about while drinking coffee. Or a picture of a notepad and pen to represent something you're planning. Or even post an old image that represents a current topic/service.
7. Shoot from different angles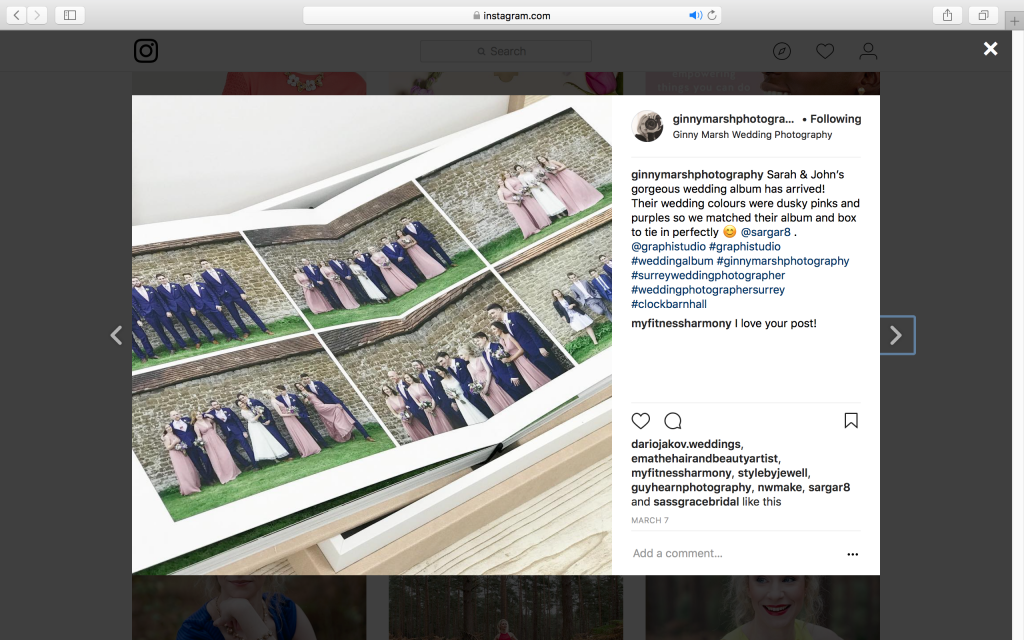 A good way to mix up your Instagram feed is to try and experiment taking some pictures from unusual angles. A picture that seems normal can look amazing if shot from a completely different perspective. Try shooting from up high, right down on the ground or you can even try from the side to achieve more interesting pictures.
8. Keep your edits simple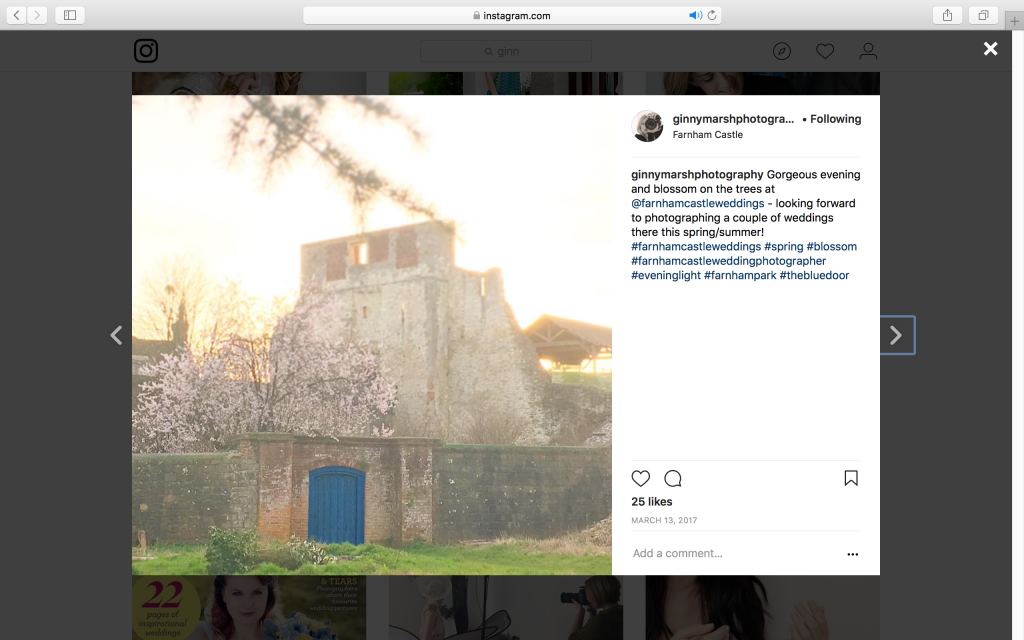 Over-edited shots can be ugly. When you want to edit your photos with filters, try to be selective with which ones you use and how strong you make them. Pushing a photo too far isn't always as attractive as subtle tweaks and maintaining a natural look.
9.Remember to make it personal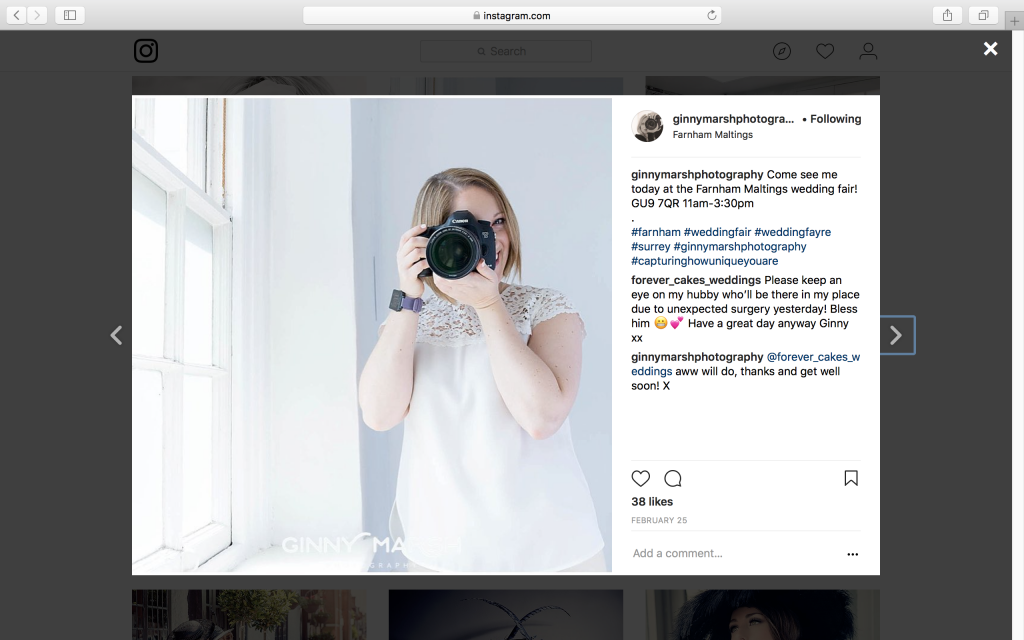 Even if it's for a business. People want to see the person behind the brand. Either post an image for your business with your personal thoughts on something or post a personal image of what you're up to, as long as it fits with your brand in some way.
10. Practice, Practice, Practice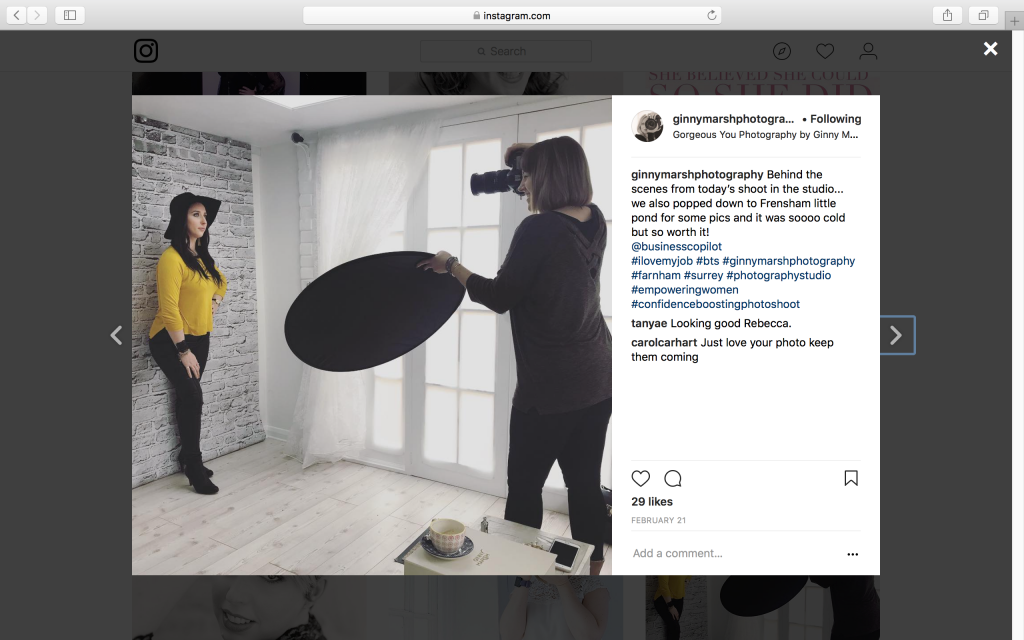 Everyone has to start somewhere, and I'm a firm believer in practice makes perfect. If you don't get it right the first time, try and try again! I'm continuously learning new things and refining my business and skills to make it better.
Practice composing your photo well, taking many different frames of the same subject for the best possible result, and putting it with other images that look great together.
Many thanks for checking out my top tips for Instagram and I hope they help you to take the best Instagram photos! Are you planning on getting married this year/next year? Are you having an unusual theme or colour scheme? Then I want to hear from you!
Please Contact Me for more information about my photography packages and to check my availability before it's too late!
Thanks so much for taking the time to read this Blog.
Ginny x