My Favourite Wedding Suppliers in Surrey and Hampshire
These are all wedding suppliers based in Surrey and Hampshire, who I've worked with and would thoroughly recommend to any bride and groom:
Photography:
Me of course! Ginny Marsh Photography – www.ginnymarsh.co.uk
If I happen to be booked on your wedding day, I would be happy to recommend a few very talented photographers who I have worked with and know well.
I'd say my style is natural, relaxed, and stylish. I try to capture the emotions of the day whilst providing a piece of art that could go on the wall. I photograph the main events as well as the little details to make sure I tell the full story – you'll be surprised by how much you didn't even notice on the day! Please check out my wedding packages or contact me for more info.
All the images in this blog were taken by Ginny Marsh.
Inside-Outside Marquees – www.inside-outside.co.uk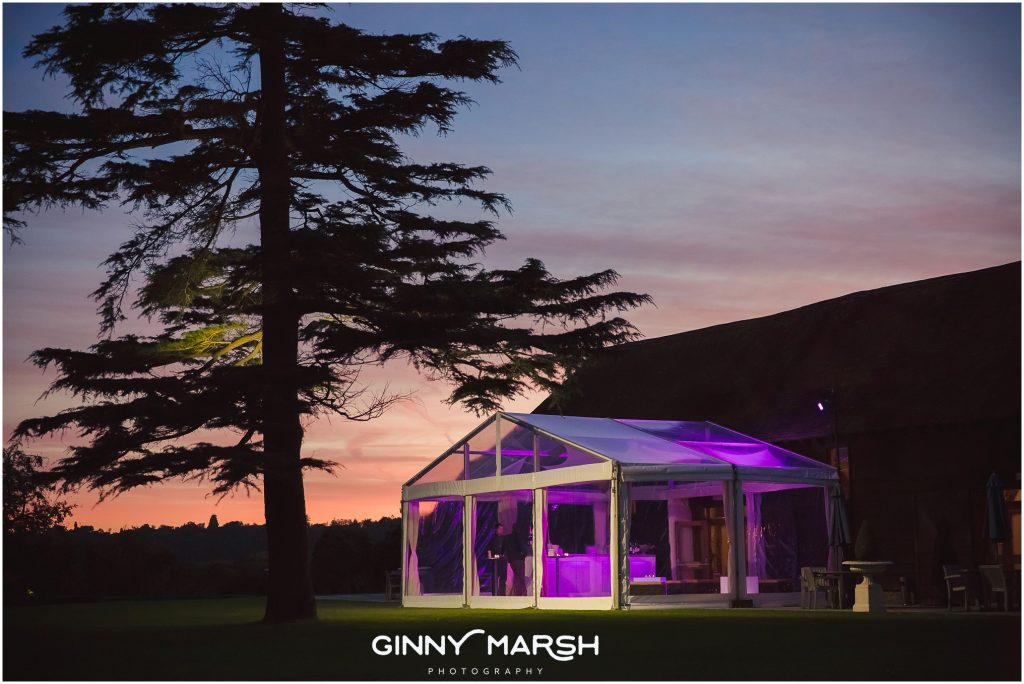 I love inside outside's marquees they can be all different designs and work for any theme! Also, I am very excited to say they have chosen to feature me in one of their blogs about the day in the life of a Wedding Photographer! Inside Outside Marquee Hire provides the finest marquees in Surrey and the South East for weddings, parties, corporate events, themed events and winter or seasonal parties.
Dress:
Sass & Grace – www.sassandgrace.co.uk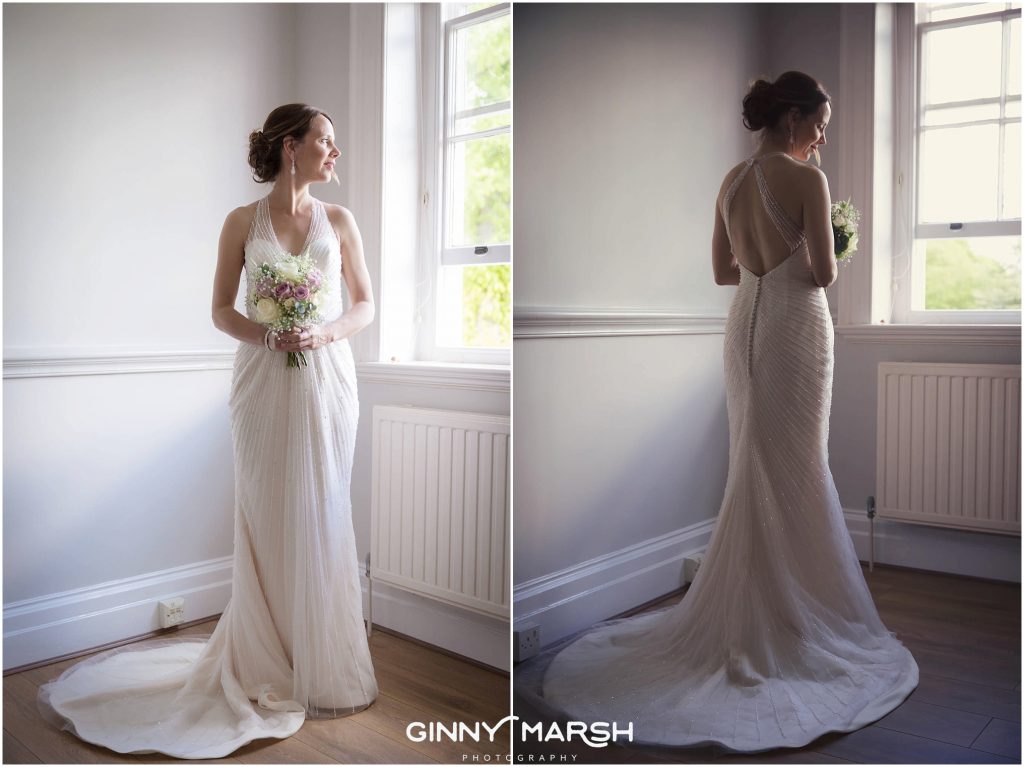 I absolutely love the dresses by Sass & Grace I think they are absolutely stunning take a look at the bride above Cheryl wearing one of their vintage style dresses! Sass and Grace are a Hampshire bridal boutique based near Winchester with an extensive range of bridesmaid dresses, flower girl dresses, wedding accessories and, of course, the all-important wedding dress! Your wedding dress is the most important dress you will ever wear. At Sass & Grace, they know you are unique and want your personality to shine.
Amaryllis Bridalwear – www.amaryllis-bridal.co.uk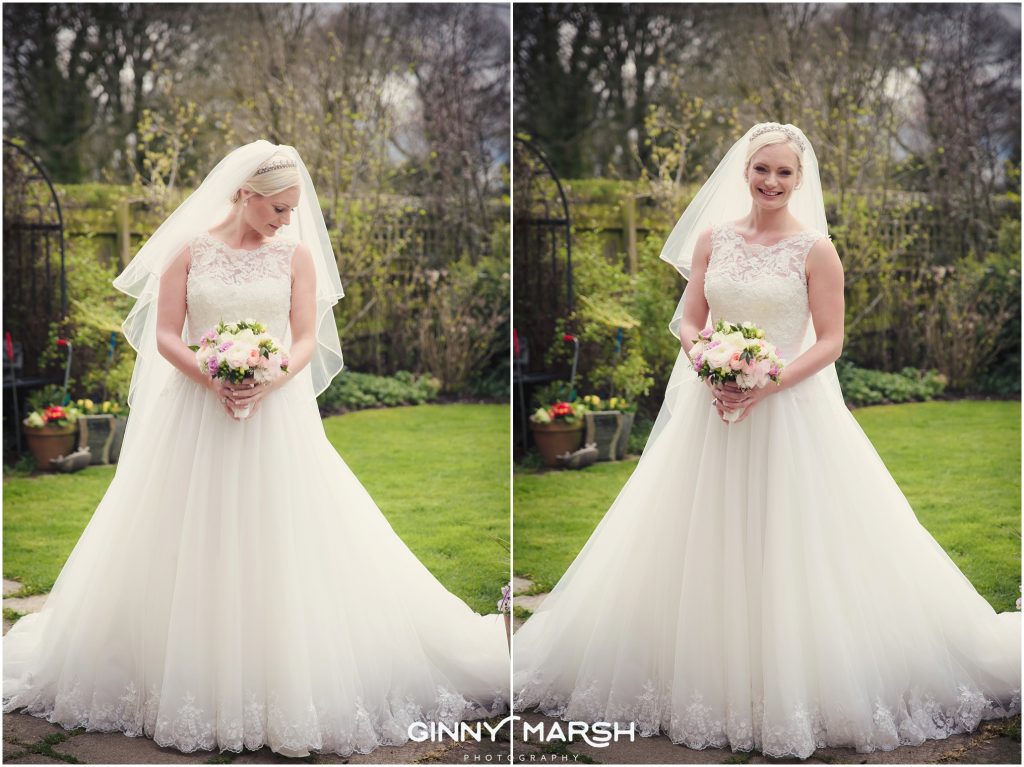 Another amazing bride in one of their Gorgeous dresses this is Charlotte on her big day in a stunning Sassi Holford lace dress. Amaryllis Bridalwear is now celebrating 15 years of independent trading, and they have become one of the South's leading independent bridal wear retailers. Based in Alton, Hampshire. Recognised as "the little shop with the big reputation". They really offer a friendly, personal one-to-one service to ensure every bride's wedding dress search is special.
Bridal Accessories:
Stella & Dot – www.stelladot.co.uk/ginnymarsh
Did you know… I'm also a Stella & Dot stylist as well as being a photographer!? Check out our Wedding Boutique, and let me know if you'd like a free consultation – just send me a pic of your dress and I'll tell you how to add the finishing touches!
Bella Rox – www.bellarox.co.uk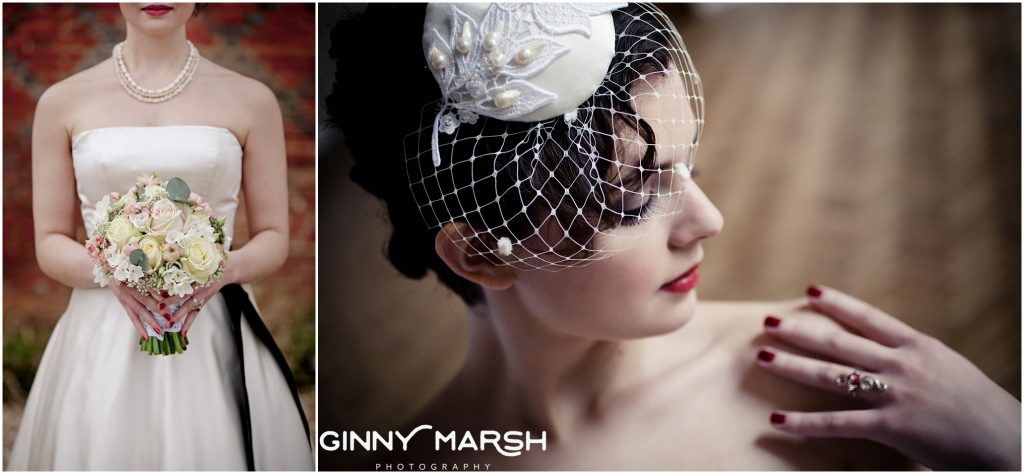 Bella Rox specialises in high-quality, handmade vintage inspired freshwater pearl and gemstone jewellery and accessories. Ideal for casual wear as well as special occasions, such as weddings and Holy Communion.
Melody Clark Couture – www.melodyclarkcourture.co.uk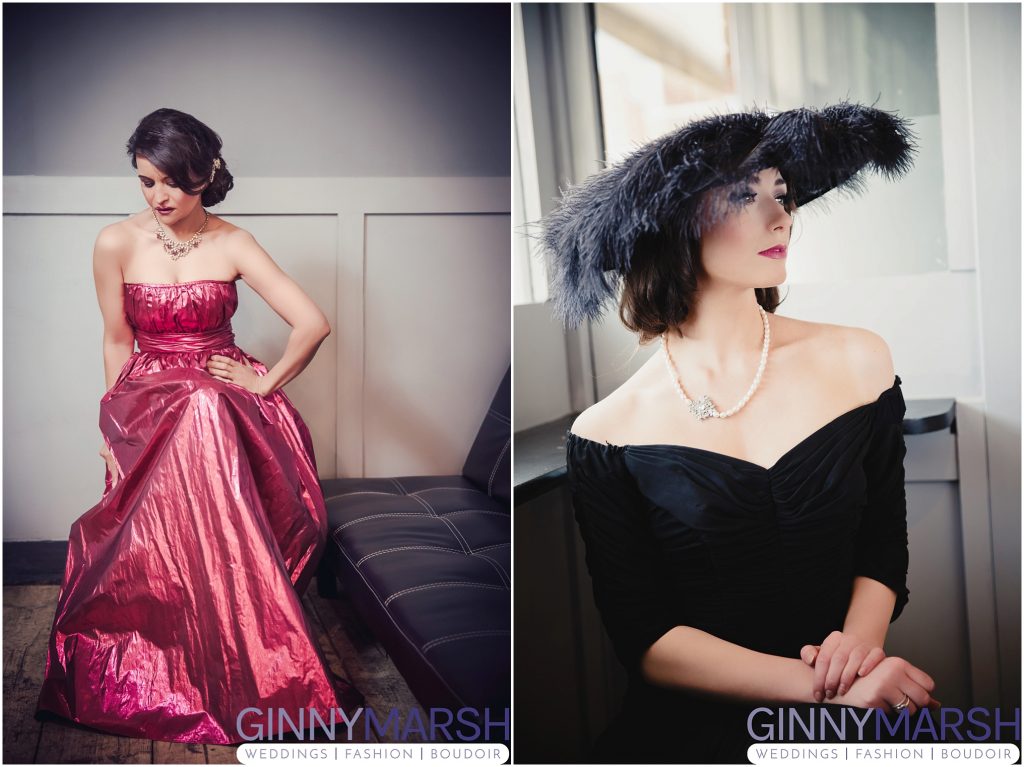 Melody Clark Couture makes quality handmade wedding jewellery and bridal hair pieces using only the finest ingredients. Pauline has been making couture jewellery and tiaras since 2006. She has vast experience within the Bridal Industry including first-hand experience at a local bridalwear company and exhibiting at Earls Court, London. But most of all, Pauline is sensitive to your needs, provides excellent advice and is never pushy making your whole experience as pleasurable as possible.
Beverley Edmondson Millinery – www.beverleyedmondsonmillinery.co.uk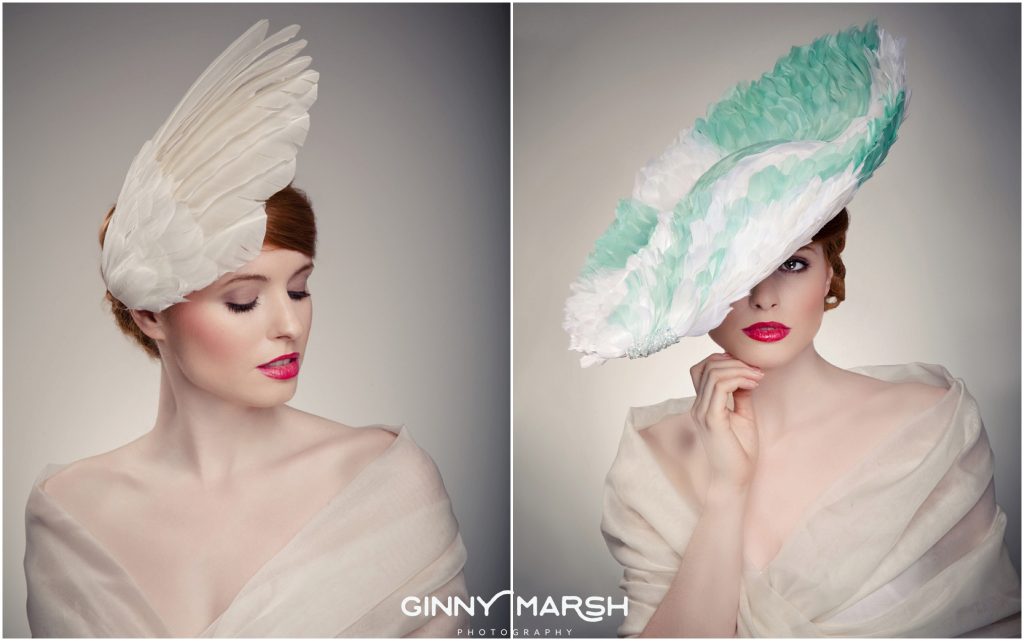 If you want a hat for your mum, gorgeous hairpiece, or matching shoes and handbags for the Bridesmaids… Based in the centre of Farnham, Beverley Edmondson Millinery is regularly featured in local and national publications. Beverley has created hats for several high profile events including several for guests attending the Royal wedding in 2011. Every hat in her boutique is a one-off piece, meaning consequently you will be getting something truly unique.
Suits:
Stephen Bishop Suiting – www.stephenbishopsuiting.com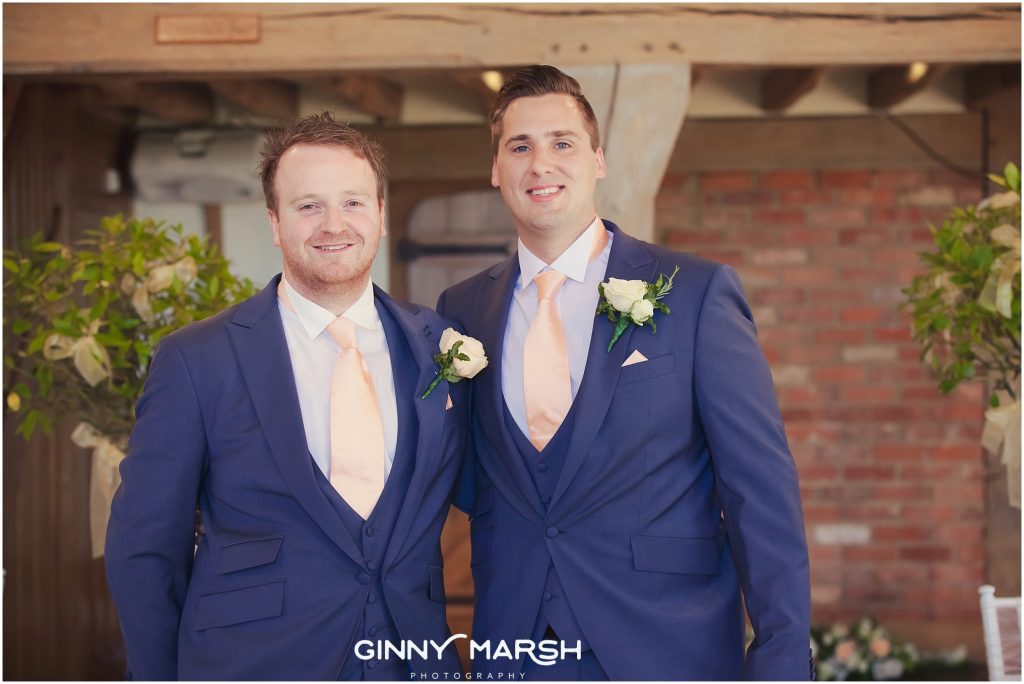 Stephen Bishop is a genuinely nice bloke. He has the latest and most modern suiting establishment to open for many a year. Founded by Stephen Bishop, his 25 years of formal wear experience has helped design a truly exclusive, modern and relevant formal wear range. In addition to this, Stephen has a desire to offer a unique shopping experience for men.
Victor Valentine – www.victorvalentine.co.uk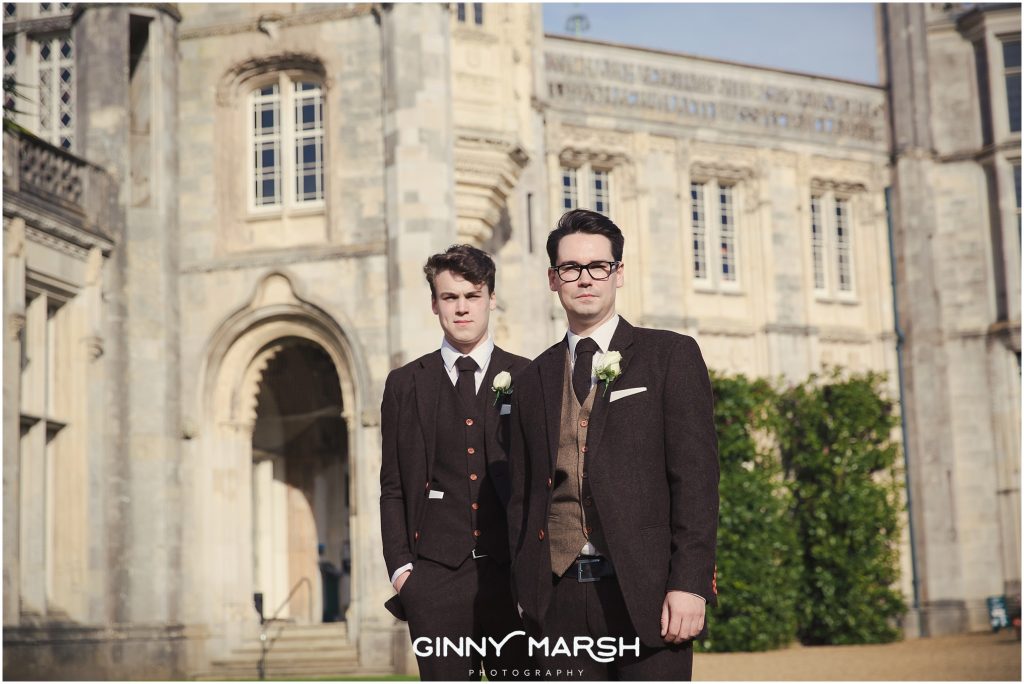 Take a look at these very Dapper looking groomsmen and the lovely groom Ben on his wedding day. Wearing matching Victor Valentine suits! They also do some lovely tweed suits! Every man needs a 3 piece tweed suit. Your wedding day is the perfect time to add this hugely versatile & ageless addition to your wardrobe.
Hair and Makeup:
Exact Makeup by Ema – www.exactmakeupart.com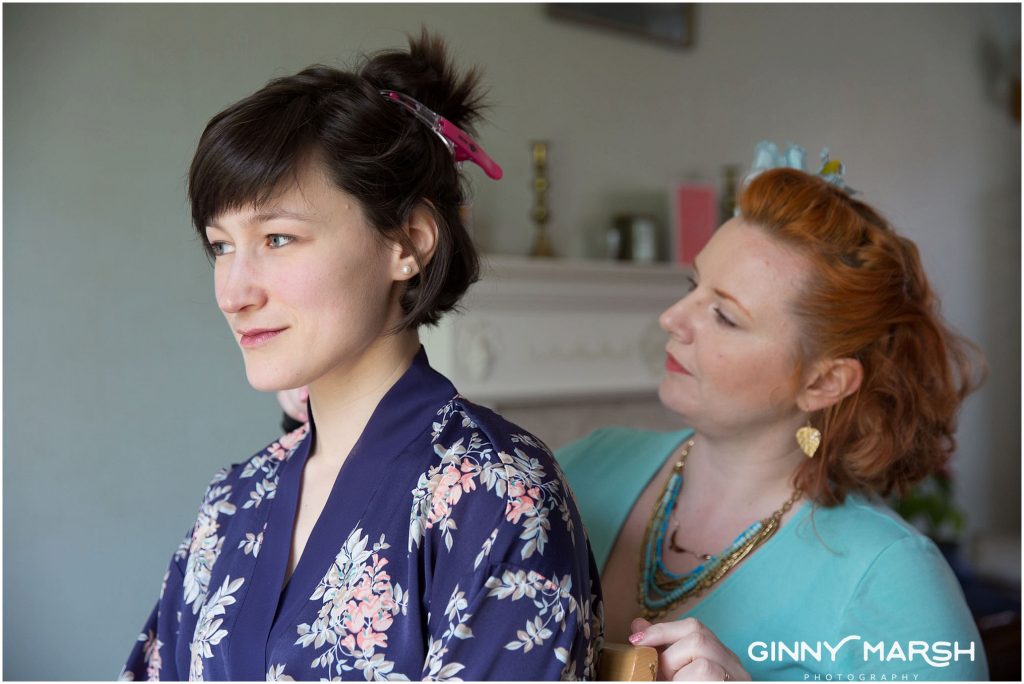 Ema has become not only a favourite supplier but also a great friend and we work together very frequently which is great! Over the years Ema has worked in the West End, in TV and fashion and her professional expertise is called upon as a judge for Makeup Competitions for the Clothes Show Live and Professional Beauty Awards. In addition to this, she has now been specialising in bridal services for over 20 years and as a qualified makeup artist and hair stylist, Ema has been helping brides feel amazing on their special day with her philosophy "look like you at your absolute best."
Gemma Louise Bridal – www.gemmalouisebridal.com
Gemma Louise is a professionally trained hair and makeup artist based in Surrey. She originally trained in acting, singing and dancing at The Italia Conti Academy of Theatre Arts and spent several years in London before taking roles that allowed her to travel, live and work overseas. These experiences gave her a passion for the wonderful world of hair and makeup. Gemma has worked with both private and commercial clients to provide beautiful makeup and hair for numerous photo shoots, fashion events and catwalks. Brides Magazine have recommended Gemma's specialist Bridal services.
Natasha Wiggins – www.nwmake-up.co.uk
Natasha Wiggins set up her professional, freelance hair and make-up business almost 10 years ago. She has a team of professional hair and make-up artists, who provide you with beautiful hair and make-up for your wedding day, prom, party or special occasion.
Sherrie from SM Style – www.hairbysmstyle.co.uk 
I met Sherrie at a wedding once, and then after bumping into her again and being very impressed with her hair styling skills, she became my hairdresser! She's a qualified Hairdresser with 20 years experience in the hair styling industry. Check out her website to find out more!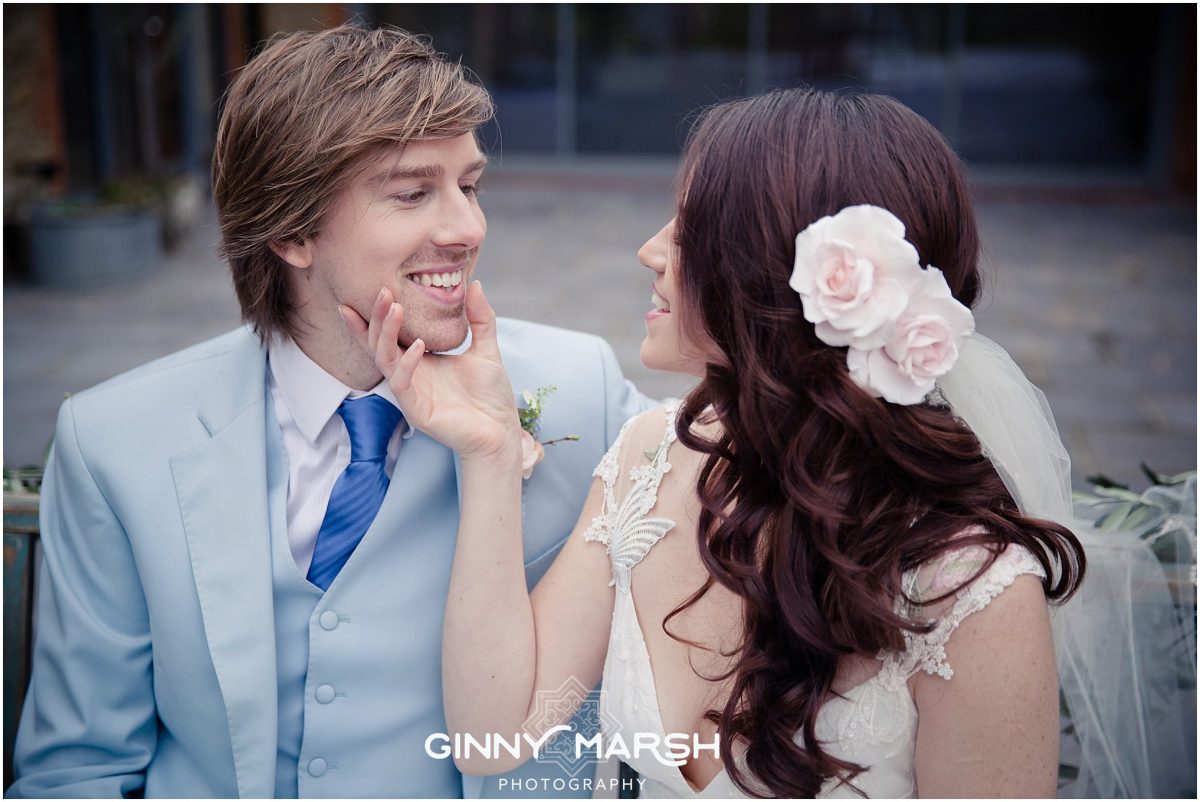 Entertainment:
Red Hat Magic – www.redhatmagic.co.uk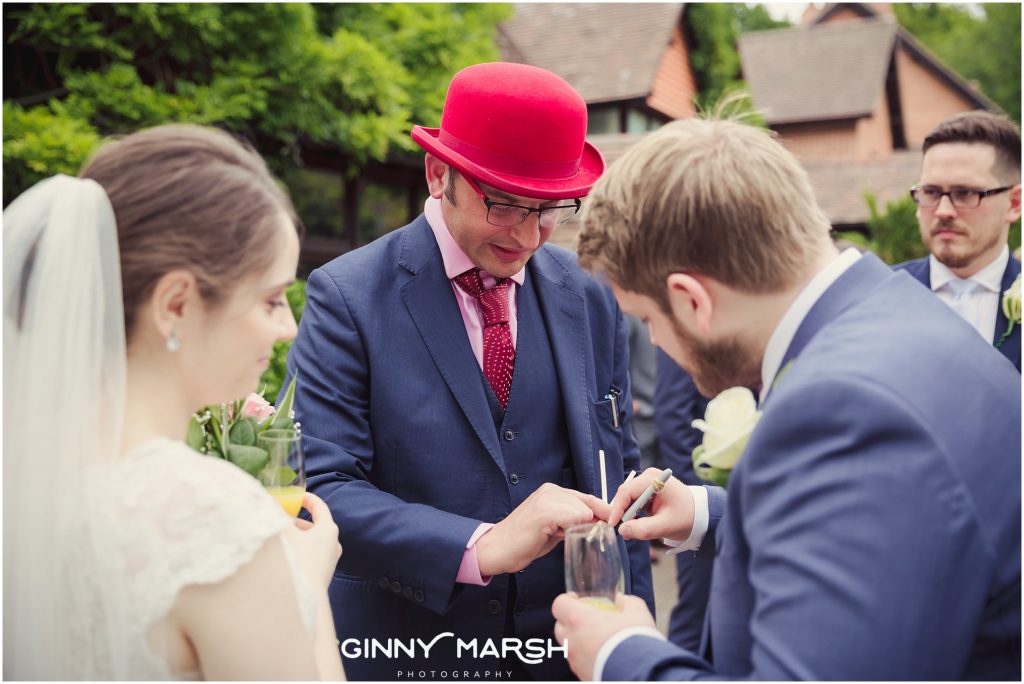 Danny is amazing and never fails to amaze and entertain every time I see him do his tricks. Even if you turn up your nose at the idea of having a magician at your wedding… seriously, you need this guy at your wedding!!
Farnham Sound & Light – www.farnhamsoundandlight.co.uk
I have worked with Farnham Sound and Light for a few years now and they are really lovely and have the perfect equipment for any wedding.
They have been providing an outstanding wedding service for 5 years. With wedding packages crafted to suit your needs.  They work with you and ensure every angle is covered. Making your day worry free and to get you and your guests dancing the night away.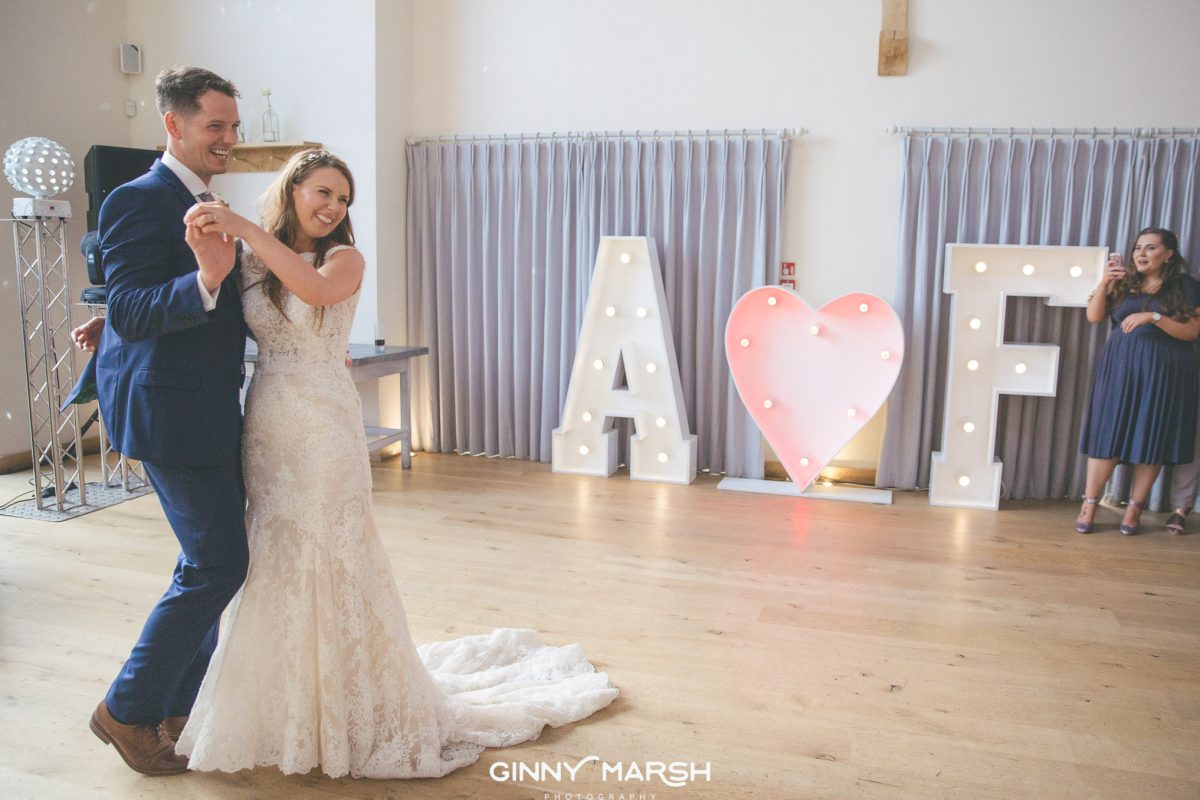 Tailored Entertainment – www.tailored-entertainment.com
Tailored Entertainment has an eclectic catalogue of music acts for you to choose from. Hand-picked and exclusively managed by them, and they have choices to suit all tastes, functions and events.
Whether you're looking for a seven-piece soul band for your wedding, a barnstorming indie-rock act for your office party or one of their crowd-rousing festival themed bands for your corporate function; They have an array of incredible artists and live bands to choose from.
Flashheart – www.facebook.com/flashheartband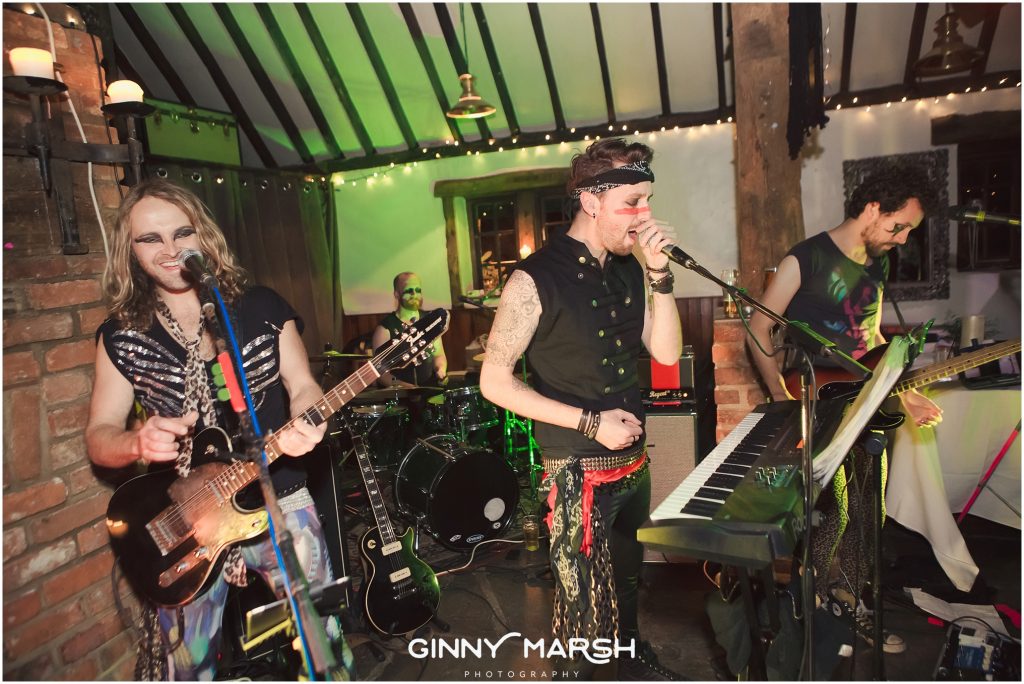 For those who love a bit of Classic Rock! They played at my sister's wedding… and then at my other sister's wedding! I'd even have them play at my wedding because I'm a rock chick at heart! Flashheart is a party band that will blow minds at any festival, wedding, private event. Eyeliner wearing, spandex-clad rock gods…
Flowers:
Lavender Hill Company – www.lavenderhillcompany.com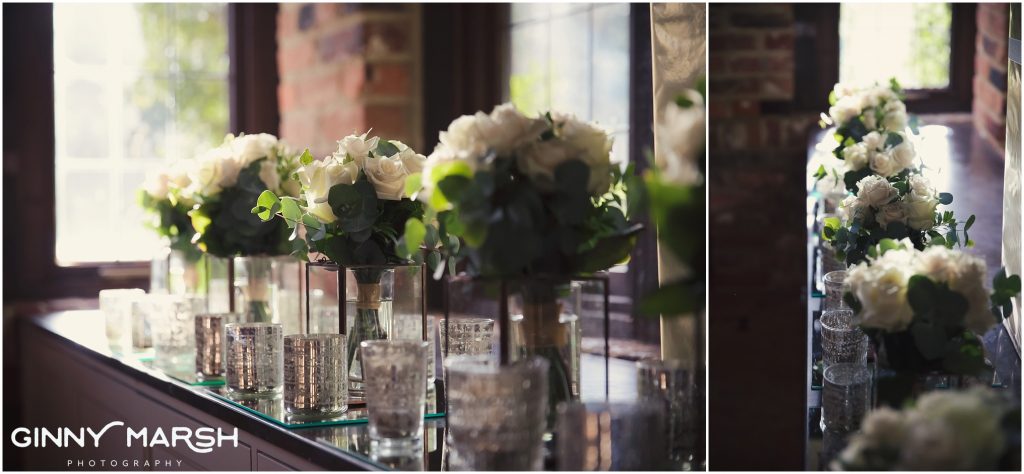 Take a look at these beautiful white rose bouquets above from Jo and Roger's wedding made by Lavender Hill. Sue has a shop based in Farnham, Surrey. Whether you are looking for Wedding Flowers or a unique floral gift, they cater for all tastes and styles. They know how tough choosing the right arrangement can be and offer friendly expert advice to make your decision easy for you.
Blush Floral Design – blush-floral-design.com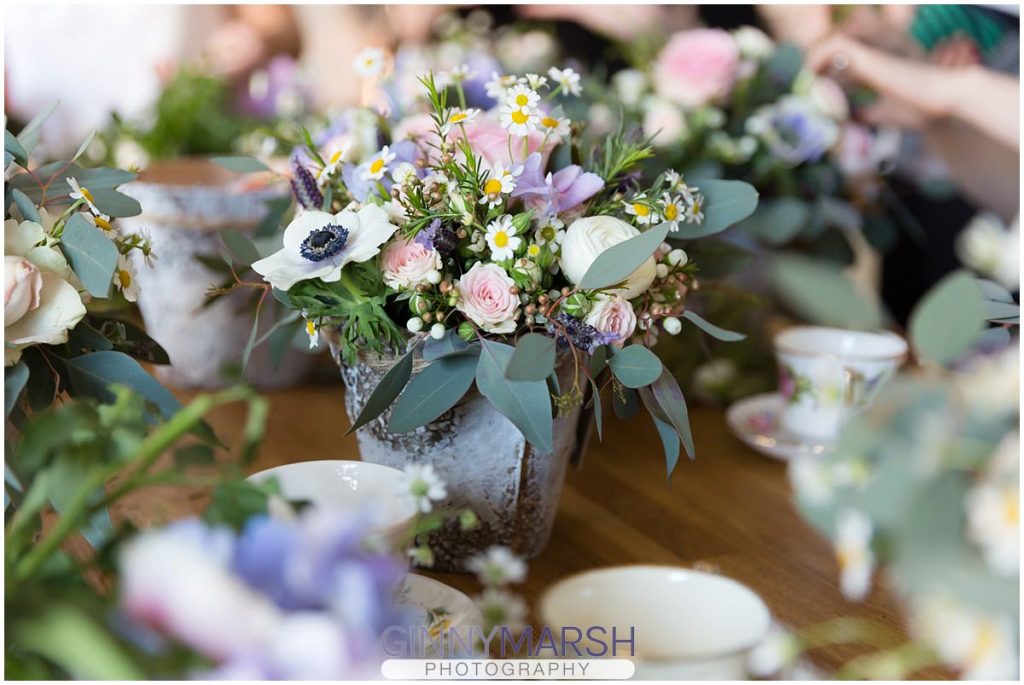 Bex is based in Farnham… She creates beautiful bespoke floral arrangements and specialises in weddings as well as other events. I photographed (and I also took part in) one of her Mother's day flower making workshops – it was much fun!
Moutan Flowers – www.moutan.co.uk
Moutan has shops based in Odiham and Hartley Wintney in Hampshire. They hope that for almost all the knowledgeable flower enthusiasts, their shops and website will be inspirational for you. For those who know very little about the enormous choice of blooms and foliage, her staff and most of all her, look forward to offering any advice you might need to make your flower buying experience less daunting.
Stationery:
Hip Hip Hooray – www.hiphiphooray.com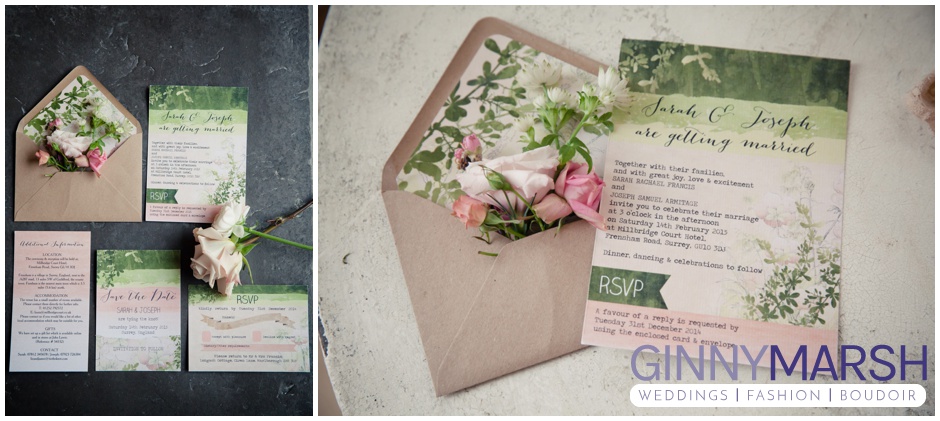 Hip Hip Hooray began with Jenny & Emiko, a husband and wife team based in beautiful Devon, UK, home to the happy Hip Hip Hooray HQ. Jenny is an award-winning entrepreneur in charge of the creative stuff while Emiko crunches the numbers. They've been in the stationery business for a long time. There was a need for beautiful stationery delivered quickly at a price that people could afford that is why they started up Hip Hip Hooray. Jenny and Emiko know first hand about gorgeous stationery but realised design can be a lengthy process and sometimes timescales, budget and design don't align.
No-Me – www.no-me.co.uk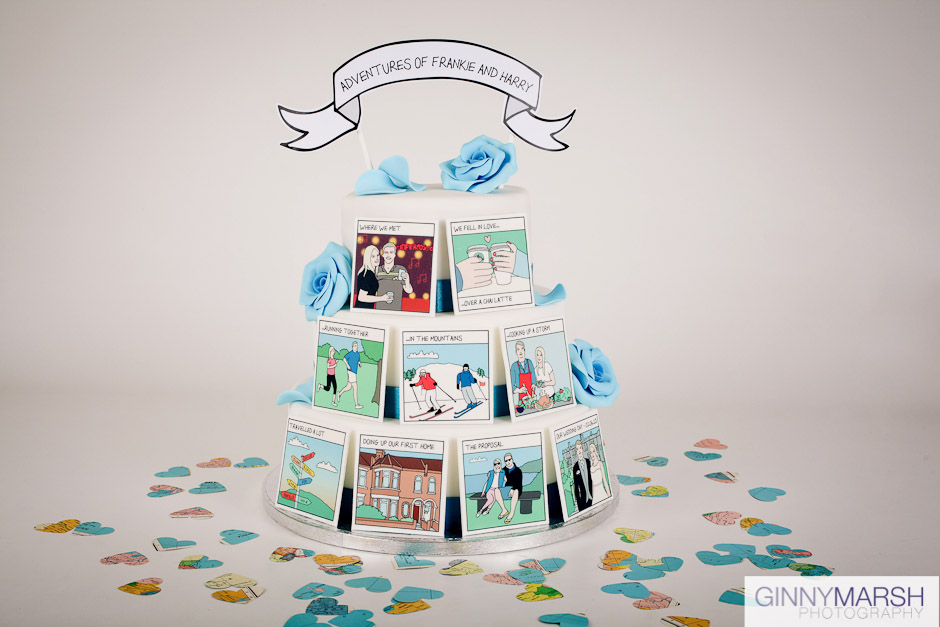 Bespoke quirky illustrated and designed stationery for weddings, birthdays and other events. Most of all this includes Vintage Tea Party Themed Wedding Table Plans, Table Numbers, hand-drawn wedding also event maps, illustrated wedding invitations and thank-you cards. Just the thing to give your guests a sneak preview/reminder of the day! They custom make bespoke illustrations for each event. Guaranteed to get guests excited for a one of a kind experience that is your wedding!
Cake:
Andi Freeman Cakes – www.andifreemancakes.co.uk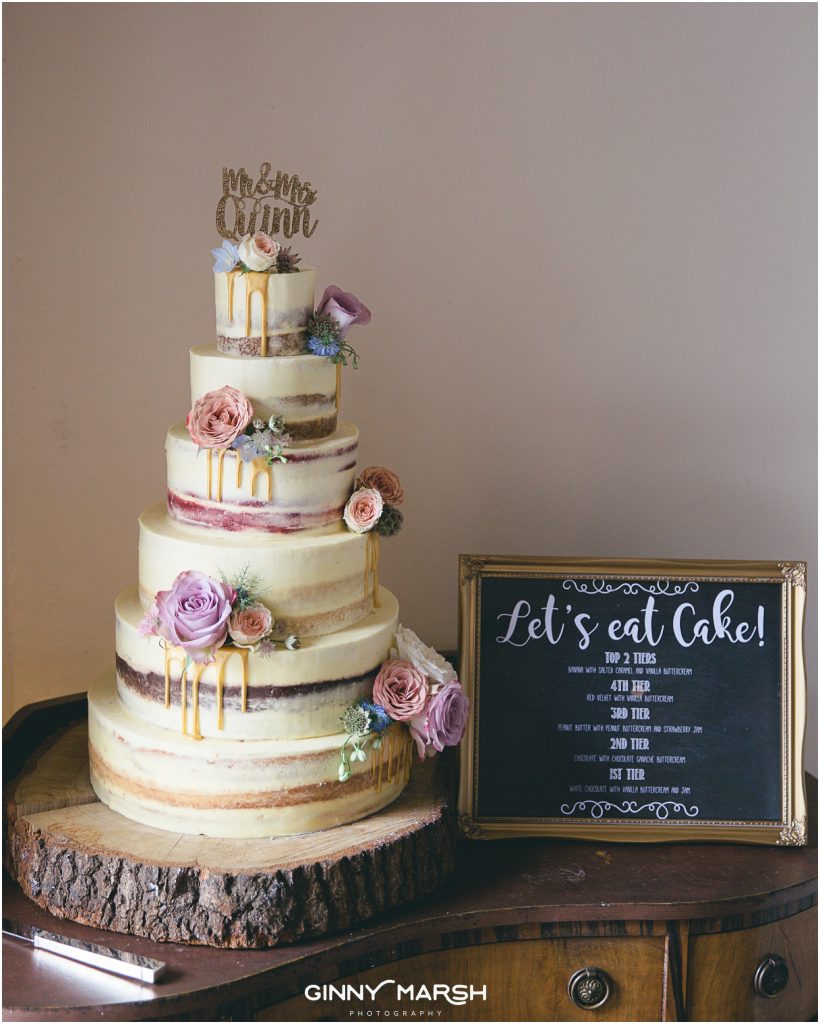 First of all, take a look at this semi-naked cake that they made for a recent wedding I photographed for Fee and Adam. Doesn't it look amazing! Andi Freeman Cakes is a bespoke cake design company with a passion for all things cakey. Founded in 2009 by Andrea Freeman.  They produce cakes, cupcakes, cake pops, cookies…. in fact, anything sweet as long as it looks beautiful and tastes delicious.  Of course, that means using top quality organic and free range ingredients. Their goodies make appearances at Weddings and Celebrations all over London and the South East (and further afield by arrangement).
Forever Cakes – www.forever-cakes.co.uk
Vanessa creates fabulous cakes for all occasions! They began in 2014 and has since become an established busy kitchen in the heart of Farnham. Forever Cakes provide wedding and celebration cakes throughout the UK. They specialise in bespoke cakes that are beautiful inside and out. They are passionate about providing a cake that will have your guests enjoying more than one slice!
Chair Covers and Venue Styling:
Linen & Lace – www.linenandlacehire.co.uk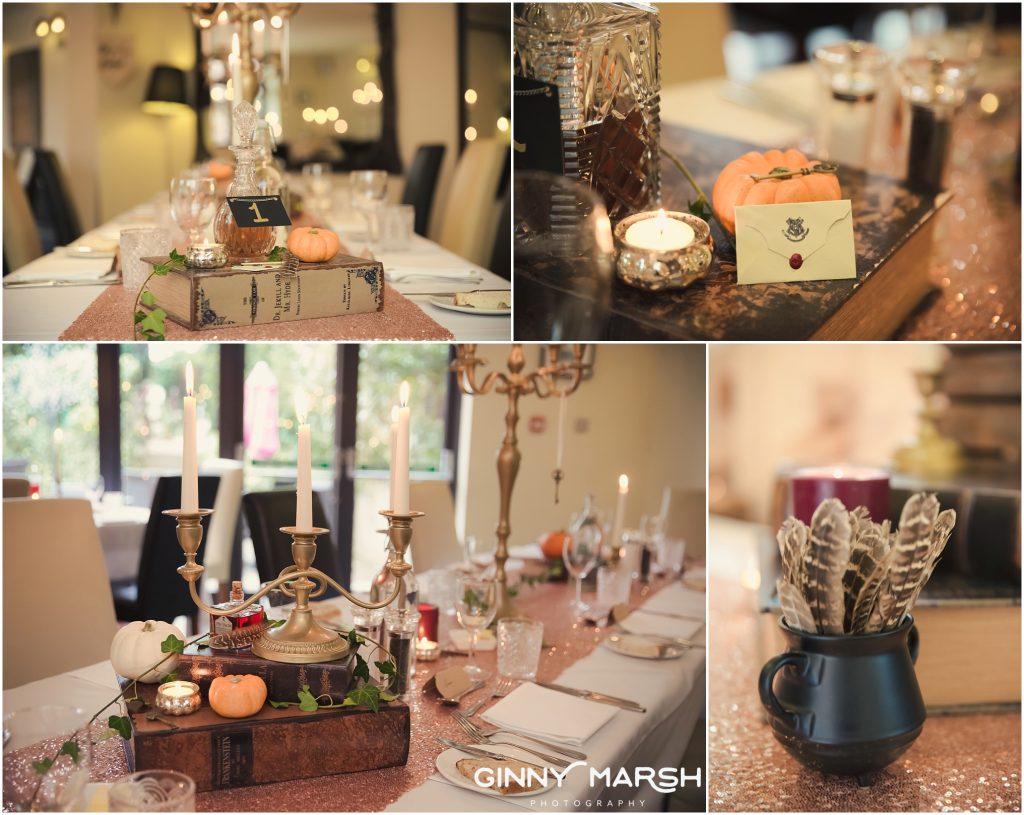 Check out their fabulous arrangement for Ben & Emily's Harry Potter wedding!
"When organising our own weddings which were 18 months apart. We struggled to find suppliers that stood out and offered the kind of service we were looking for. So we organised and styled our own weddings and from there finally, Linen & Lace was born. " They have been running for 4 years and love how their little business is growing. Linen and Lace now have a studio based in Southbourne.
Wedding Planner:
Lily Marie – www.lily-marie.co.uk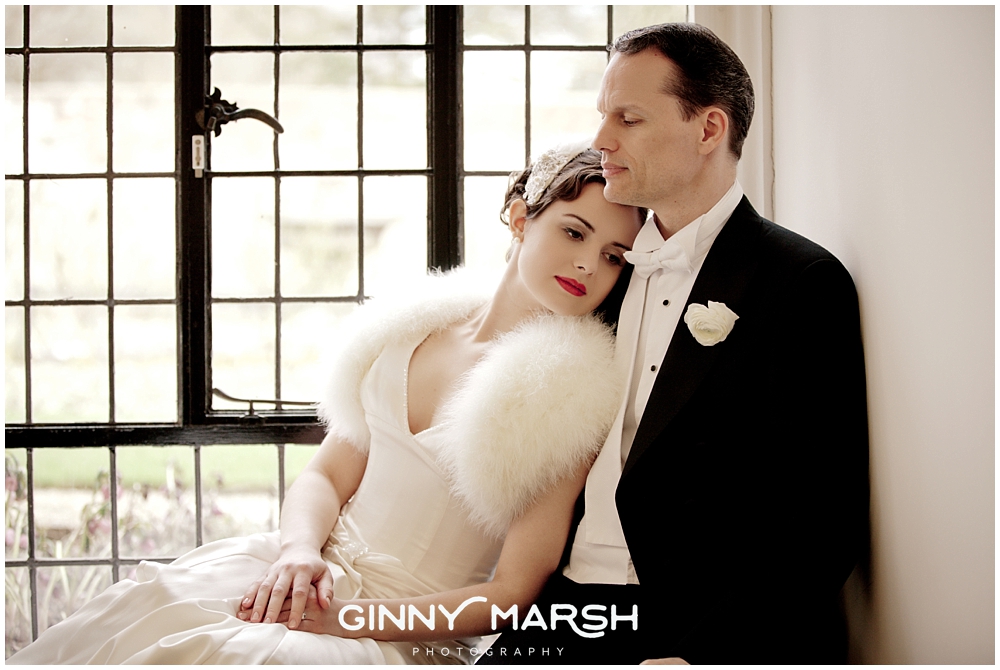 Specialising in venue sourcing, supplier management, also creative planning, logistics and event coordination. Lyn from Lily-Marie will sort it all out and therefore leave you feeling stress-free!
Many thanks for checking out my favourite wedding suppliers to help you get everything perfect and ready in time for your big day!
Planning on getting married at a venue in Berkshire, Surrey, Hampshire, or West Sussex? Please Contact Me for a quote and to check my availability before it's too late!
Alternatively, you can see some more of my lovely weddings HERE
Thanks so much for taking the time to read this Blog.
Ginny x