New Year, New You! Inspiration for 2018
What Are Your 2018 Resolutions?

Happy New Year! It's that time again where we all tell ourselves we will be getting fitter this year or doing something differently to better your life and wellbeing. Well, here are my tips to become a new you so you are ready for all that life throws at you…
Respect your body
I don't know about you, but I have been waaaay overindulging the last few weeks and have had far too much of the white stuff – sugar is evil! My body has not thanked me for it and has rebelled so much that I've put on a few pounds, my skin has been breaking out in spots, I've got bad digestion, and I'm feeling pretty bloated and sluggish. So I'm cutting out sugar and hope that I can manage to continue for more than 3 months this time. However, wedding season put a spanner in the works last year!
I really recommend you read The Goddess Revolution by Mel Wells! It's taken a good while to sink in and get right, but Mel's book is all about learning to love your body enough to feed it nourishing good food that makes you feel good and look good. Mel talks about how you can have a healthy, satisfying and guilt-free relationship with your body without any dieting or strict regimes. If you have an unhealthy relationship with food, it's well worth a read.
Clear out your wardrobe, revamp your outfits with some new jewellery!
Since I started as a Stella & Dot stylist I have been amazed at how some new jewellery pieces have given me loads of new ways to wear outfits I've got in my wardrobe. Tops I'd gotten bored of have had a new lease of life with a statement necklace. Work shirts have become going out shirts. Slouchy jumpers have become glamorous!

Anyone who books a shoot with me gets free use of all my gorgeous jewellery for the shoot. Check out my Stella & Dot website for some sparkly inspiration, and if you need some advice just ask!
Before Christmas, I also had a colour and style consultation with Jo Marsden of 'Sparkling Ginger' – Jo is THE person to speak to if you need a bit of guidance when it comes to your perfect colours and clothes to fit your body shape. I'm officially an 'Autumn' person! I totally recommend you speak to her if you've got a photo shoot coming up, especially if it's a branding shoot for your business.
Have a rummage through your wardrobe and see what you can find. Alternatively, if you haven't worn it in the last year, donate it. You'll feel more organized, and you'll have space for new clothes!
A bit more info about our Gorgeous You shoots…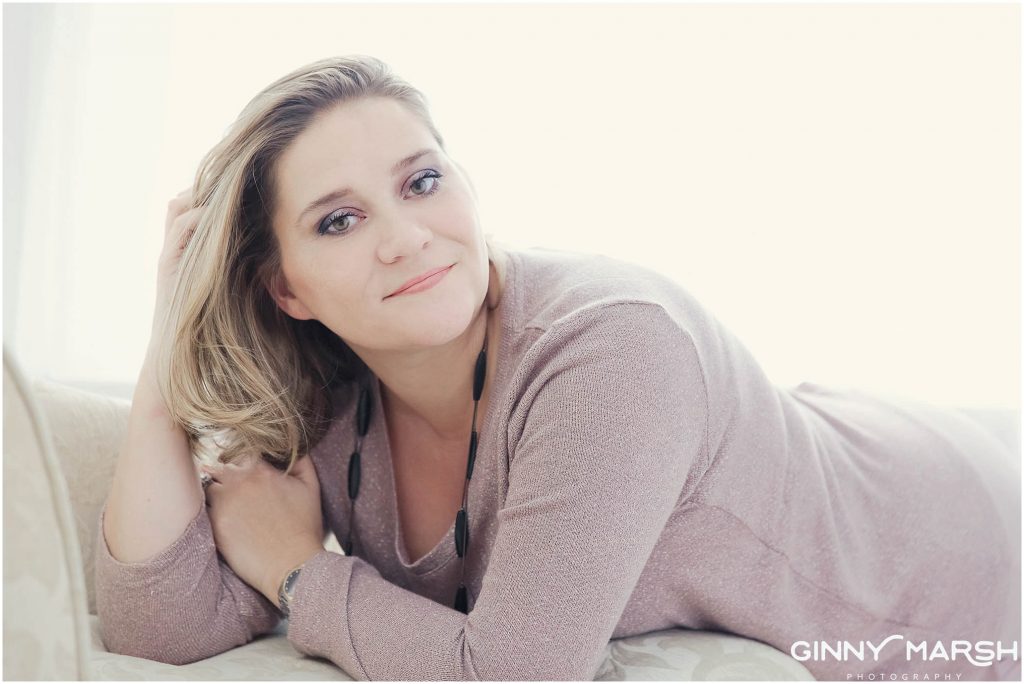 Some of our portrait shoots take place at our studio in Farnham, or out at a location of your choice. For our boudoir shoots we use the gorgeous boutique setting of 'Hotel de Vie' in Farnham, Surrey, which offers unique, individually styled rooms to compliment the look and feel of the final images. Alternatively, you can choose to have your shoot at home, or at your place of work depending on what you want the images for!
I believe that every woman is fascinating. A fierce goddess that gets trapped between everyday chores and life.
I can show you that even YOU could look like a glamorous model. I'll not only take stunning pictures of you, but also coach you on how to feel more confident. I can also show you a few tricks and poses that are flattering for when your friends might snap a few pictures of you with their iPhone 🙂
You'll soon feel like the queen you're born to be. You don't have to have any experience – I'll show you what poses make your legs look longer, what your 'good side' on your face is and how your tummy is no-problem AT ALL!
Investment…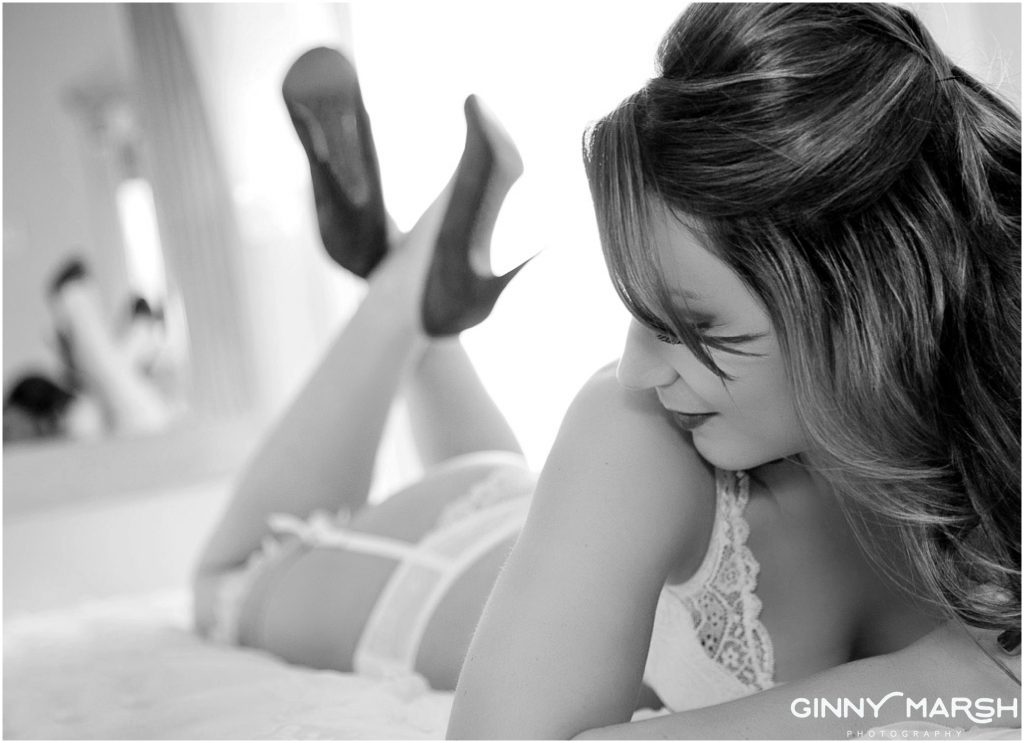 Our Gorgeous You portrait shoots start from £350 and include:
– Bespoke planning consultations with Ginny and a tailor-made shoot to suit your body shape, outfits and images you like.
– Professional Hair & Makeup by one of our lovely talented Hair & Makeup artists
– Customised "Creative Vision" Board via Pinterest
– Refreshments during the shoot.
– 3-5 outfit changes.
– Artful coaching, editing and post­production.
– Fully retouched finished images presented in a fabulous slideshow backed to music.
– Private viewing session to choose your favourites, and purchase images and products
– £75 towards printed products
Booking…
If you would like to book your shoot we require a £50 booking fee and completed booking form, then the balance is due a week before the shoot. We are always on hand to give you any advice you need on what to bring and what to expect.
Just get in touch to get started or ask questions!
Now go out there and be your amazing gorgeous self!
Ginny x