Richard & Catherine's Pre-Wedding Shoot at London's Southbank
I always love travelling and shooting at varied locations…
….I have frequented Southbank many times, usually on a social level, so when Richard and Catherine suggested it as a location for their Pre-Wedding photoshoot, I was totally up for it.
It was a much longer shoot than usual as there were so many people about, but the weather was beautiful and so it was just lovely to be outdoors in such a buzzing atmosphere.
Richard had come across the Banksy tunnel at a work Christmas do and so we decided to head down there to get some interesting architectural and colourful graffiti shots.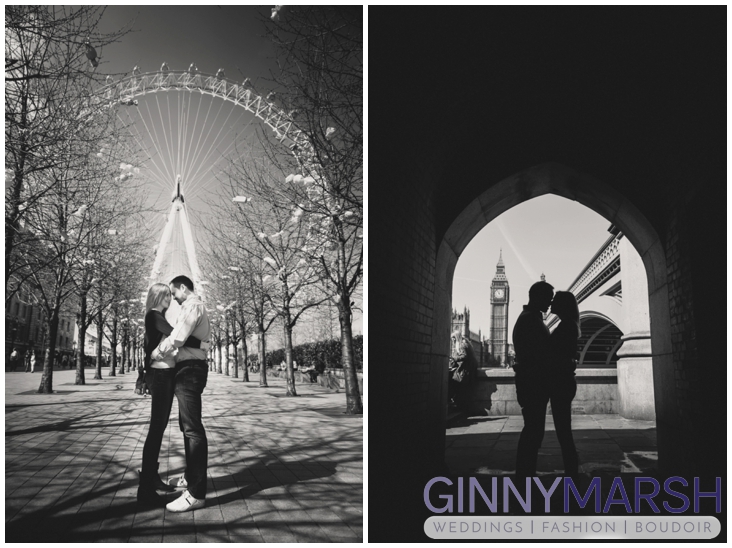 Richard and Catherine's wedding is at Morden Hall…..Keep an eye out for their full wedding blog:)
Pre-Wedding Shoots are invaluable because….
They allow the client to become familiar with the camera and the photographer and it helps both parties to build some memories together to draw on in advance of the big day. Many of my clients use the images from the Pre-Wedding shoot for Guest signing frames or books – available as a finished product from Ginny Marsh Photography, or you can order prints / digital images and make your own! Some have also used the images to create their wedding invitations too. Check out my blog with more information about Pre-Wedding shoots here!
Thanks so much for taking the time to read this Blog and if you, or anyone you know would like to talk to me about your photoshoot requirements, please don't hesitate to Contact Me.
Ginny xx