Tania & Clive's Summer Wedding at Audley's Wood Hotel, Basingstoke
The Happy Couple
I was so pleased when I bumped into Tania and Clive at The Holiday Inn Wedding fair in Winchester – I used to go to school with Clive and hadn't seen him in ages so it was nice to catch up! Then I was even more pleased when they asked me to photograph their wedding! Tania and Clive met at Old frizzle in Wimbledon, and then Clive proposed in South Africa at the Oyster Box Cocktail Bar.
Wedding ceremony at Audley's Wood Hotel in Basingstoke, with reception in the garden Pavillion…
Audley's Wood Hotel, in Basingstoke, Hampshire, is surrounded by woodland and seven acres of private grounds. It was built in the 1880's as a private home, and today it is a 72 bedroom, 4 Star Hotel. Audleys Wood Hotel offers a great range of bedrooms, ranging from Classic and Executive rooms to Deluxe rooms and a range of feature rooms and suites. This means it makes the perfect wedding venue with accommodation, and a self-contained marquee-style wedding venue in the garden pavillion.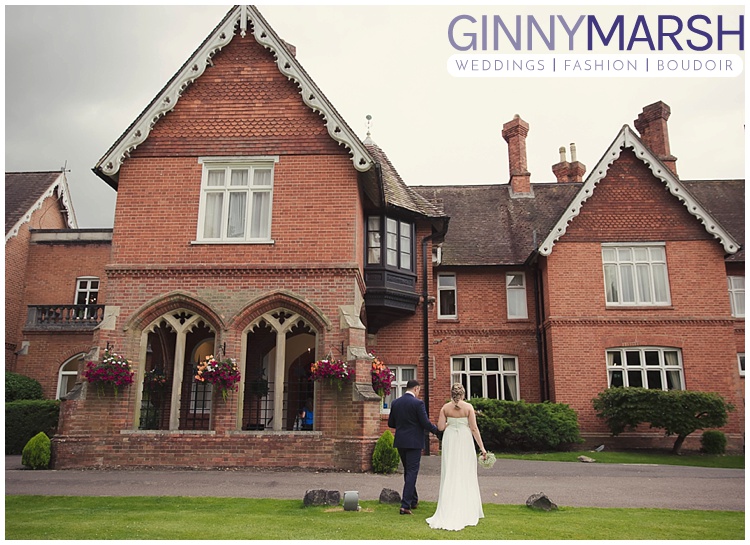 A Navy and Pink vintage woodland theme with South African influences…
With Tania being from South Africa they had a few influences from there, such as Tania's bouquet, which was made up of the King Protea, AKA Honeypot or King Sugar Bush. Tania's Godmother also did a blessing for them straight after their ceremony; then they also cut their cake made of cheese and had it served up as canapés straight after!
The reception marquee was decorated with pink chair sashes, fairy lights, beautiful woodland flowers, and some fun photo booth props. I thought this was a brilliant idea, as it made the guests take more amusing posed photos around the tables!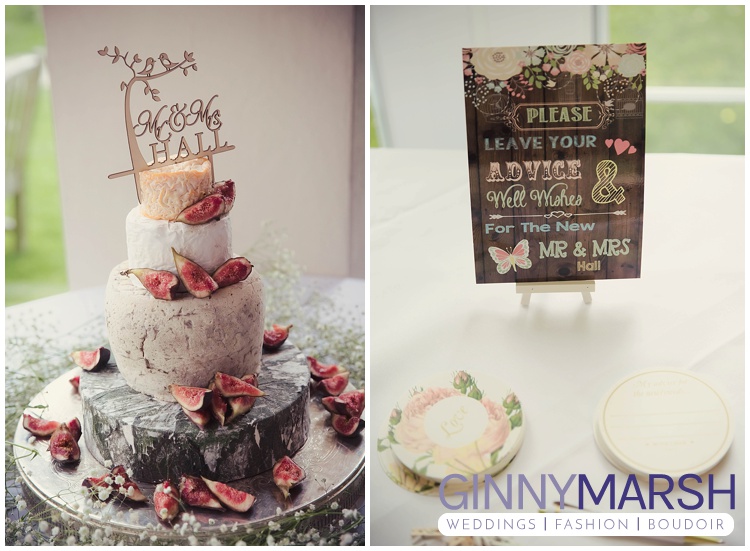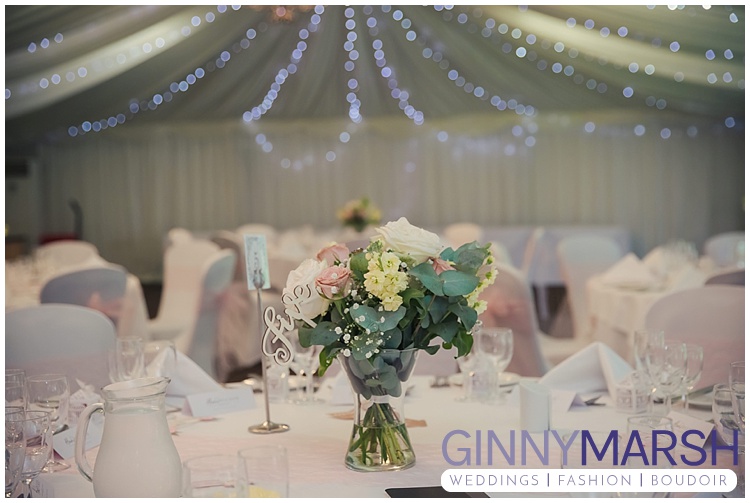 Highlight of the Day – Bubble confetti and the Garter toss!
I love it when couples give out bubble mixture to the guests instead of confetti! It can make such fun photos! It's also more fun for the kids, which there were a few of.
Then the other highlight was straight after Tania threw her bouquet to all the single ladies, she got Clive to throw her garter! It's more of an American tradition, but it's brilliant and more people should do it! Basically, the Bride sits on a chair, and the Groom has to get her Garter off with his teeth, and then throw it to all the single men. This was all backed to the Magic Mike XXL theme song, which Clive did such a great job playing along to! 😀 Continue reading down the blog for photos!
Here's a sneak preview of their day…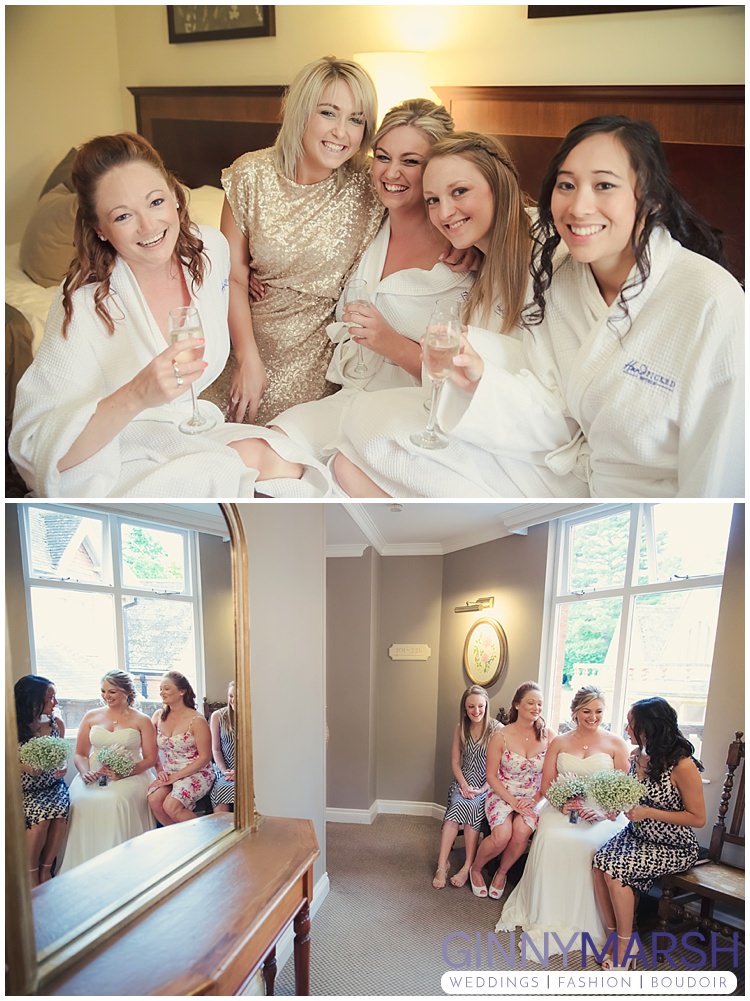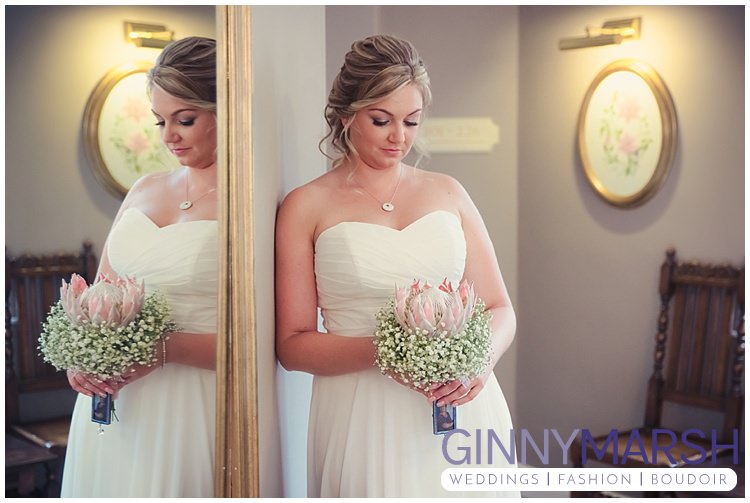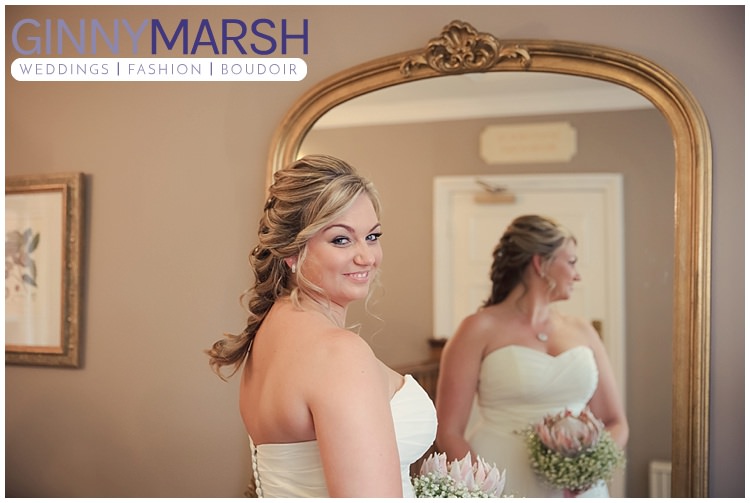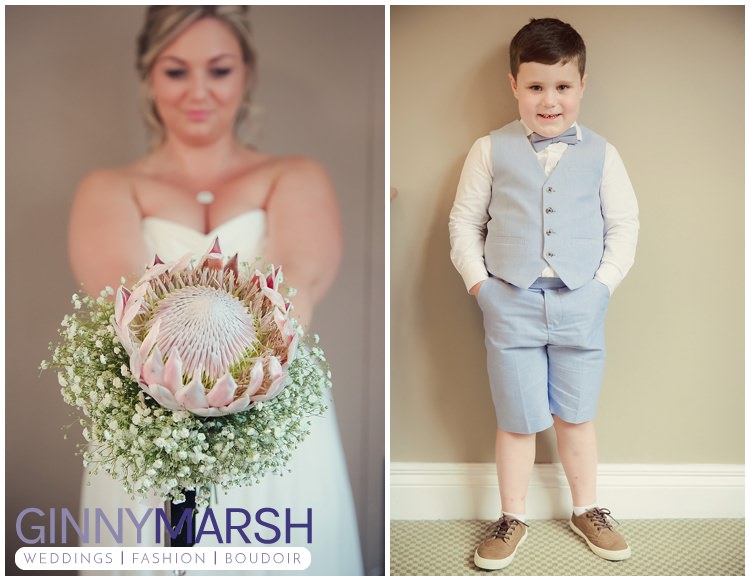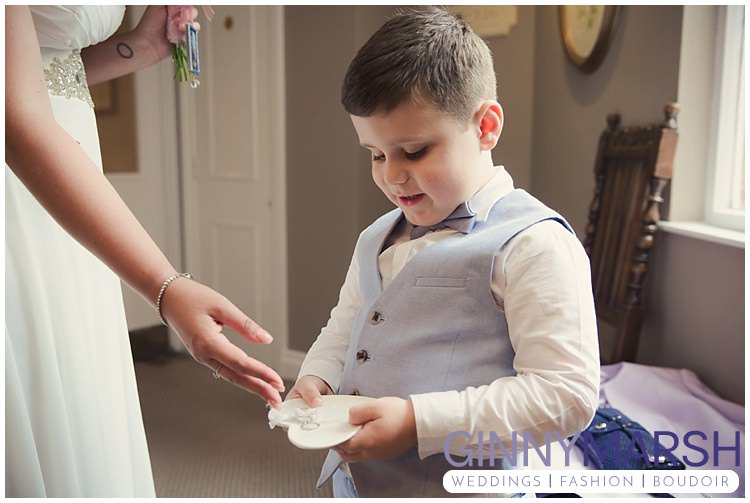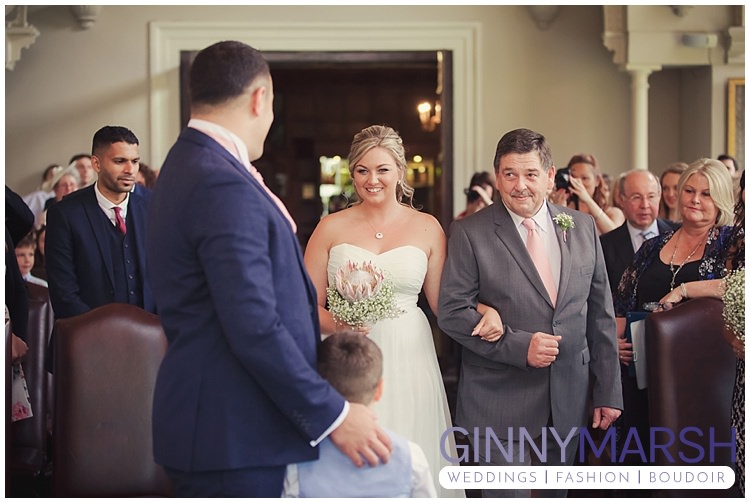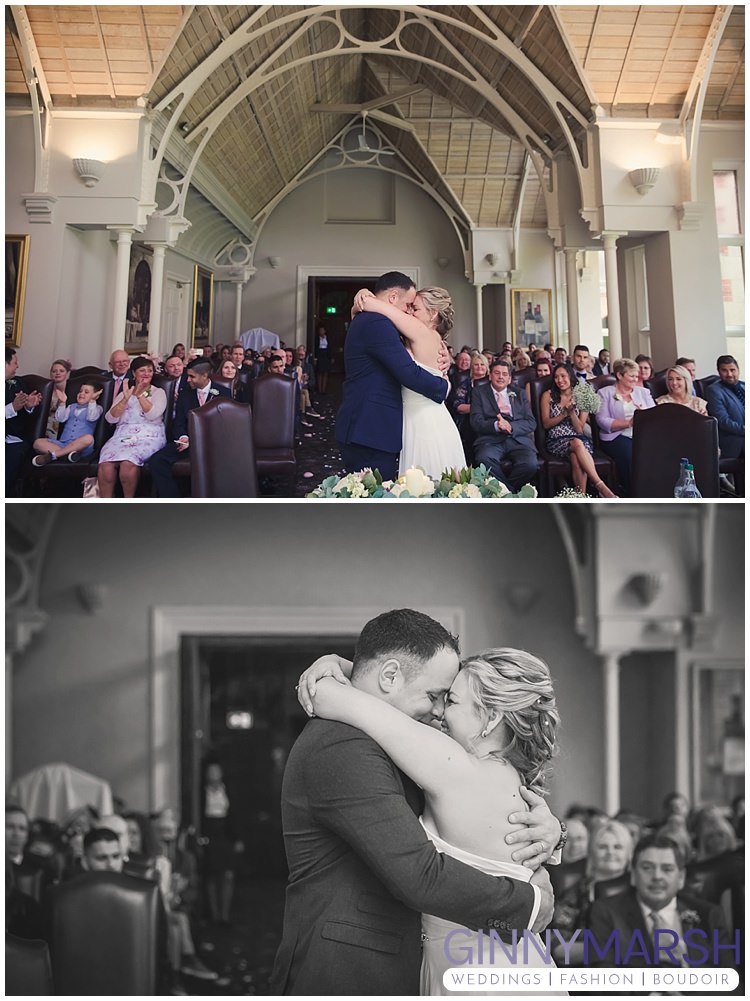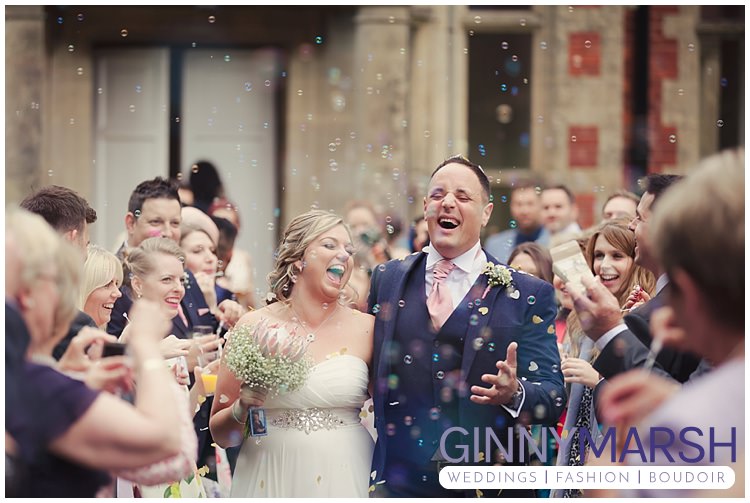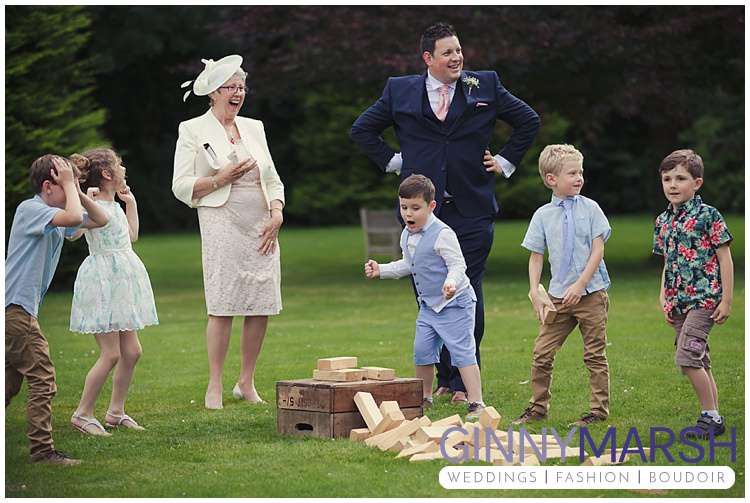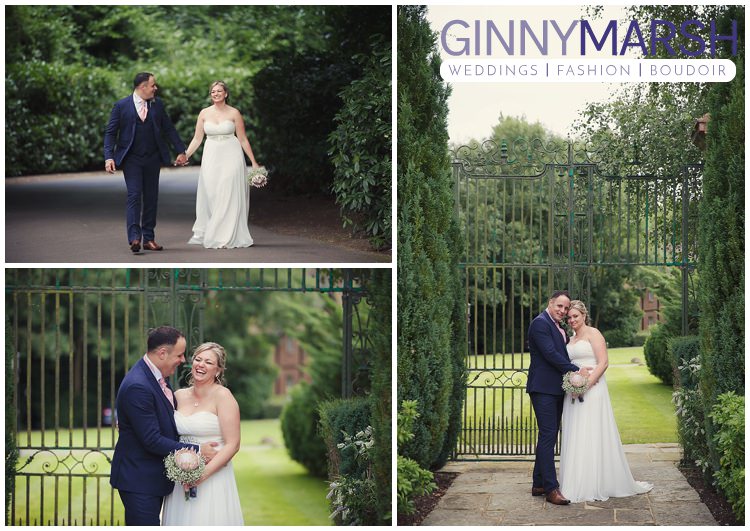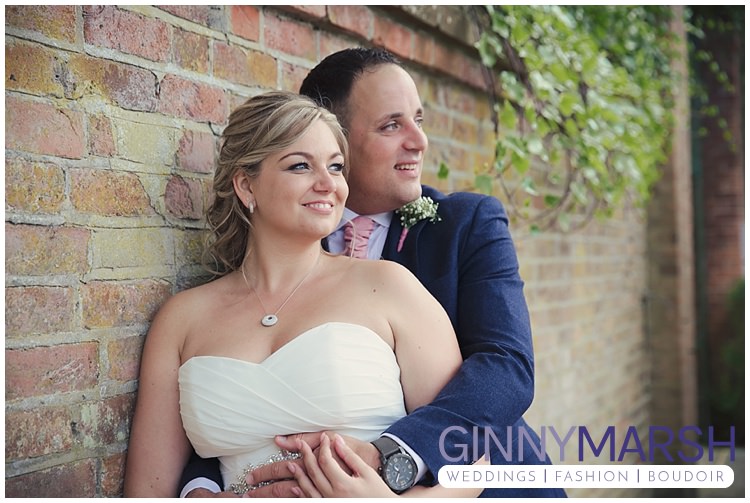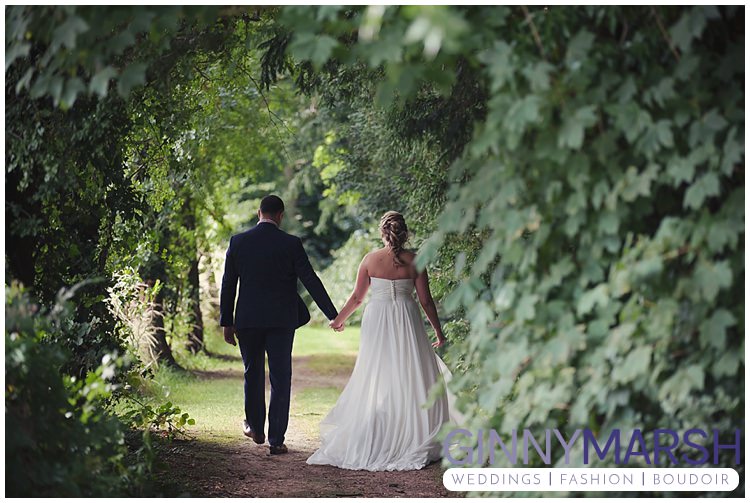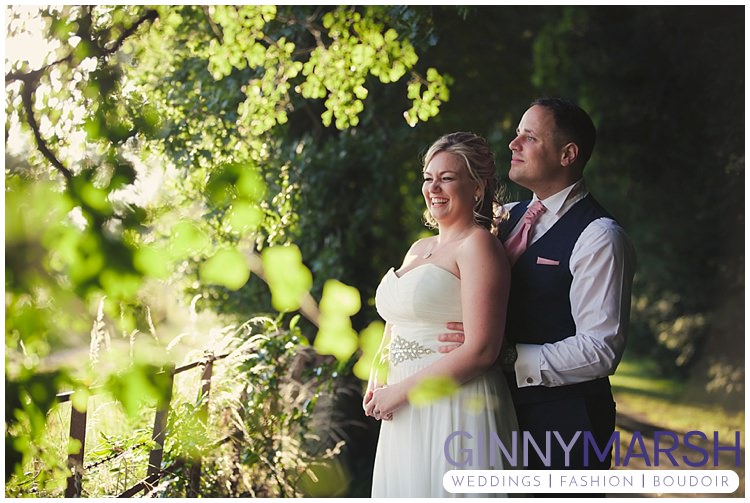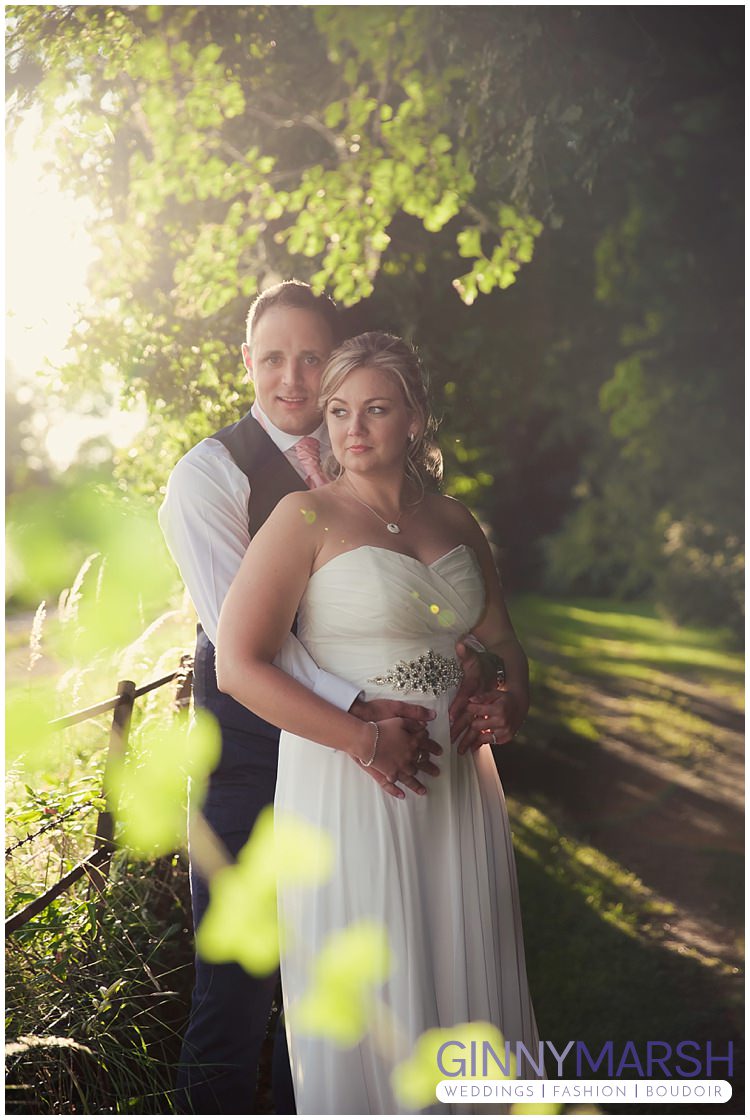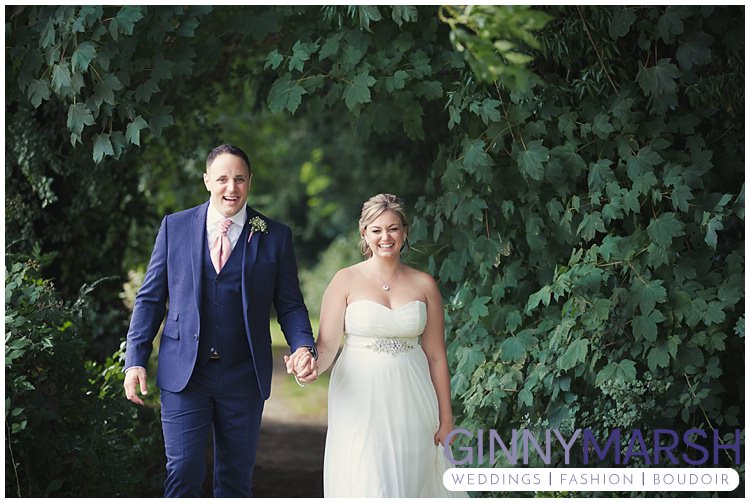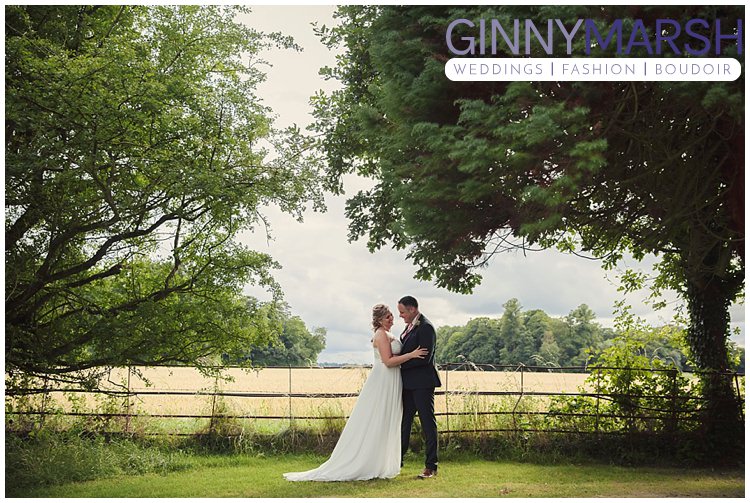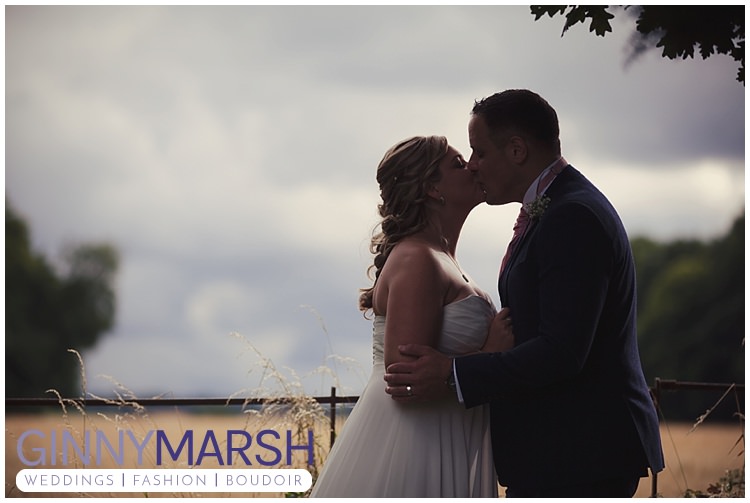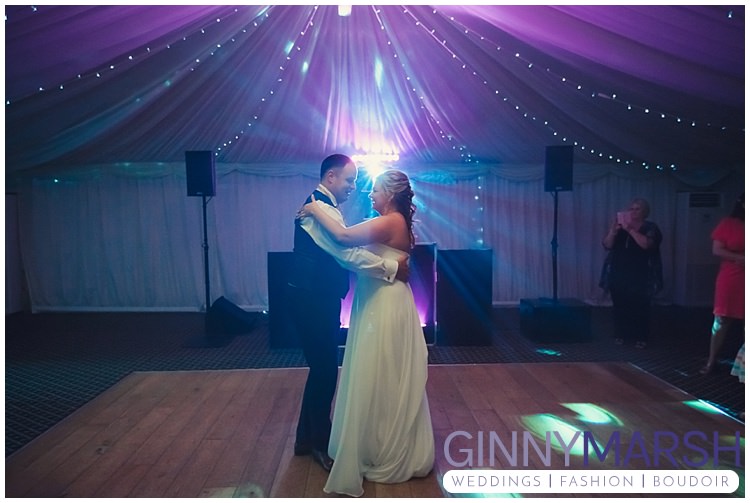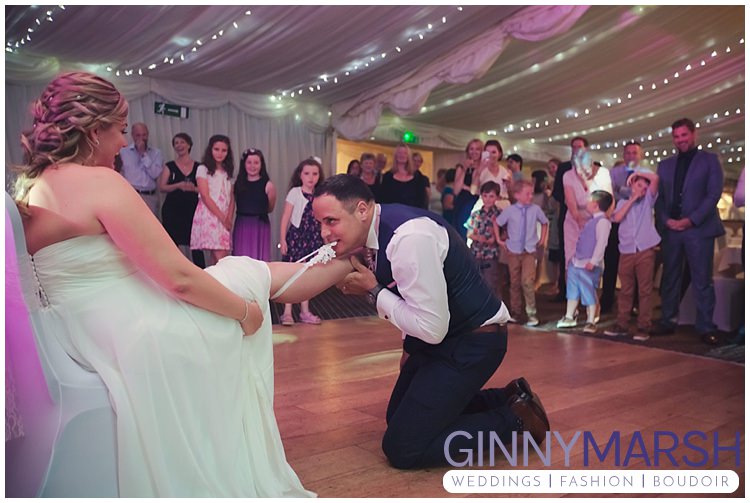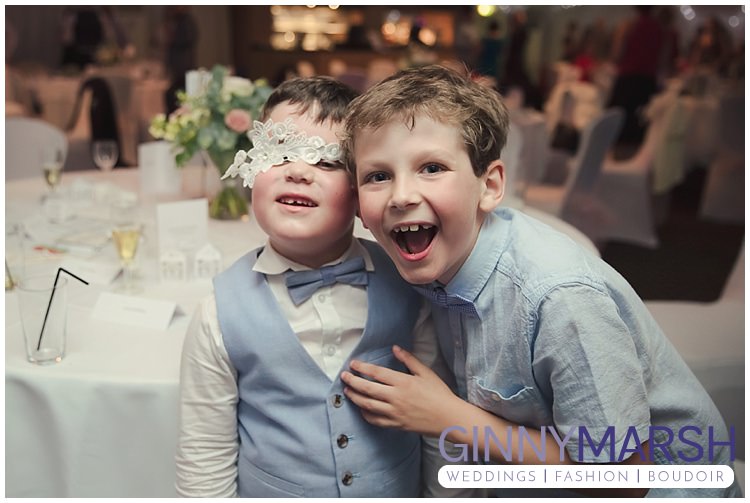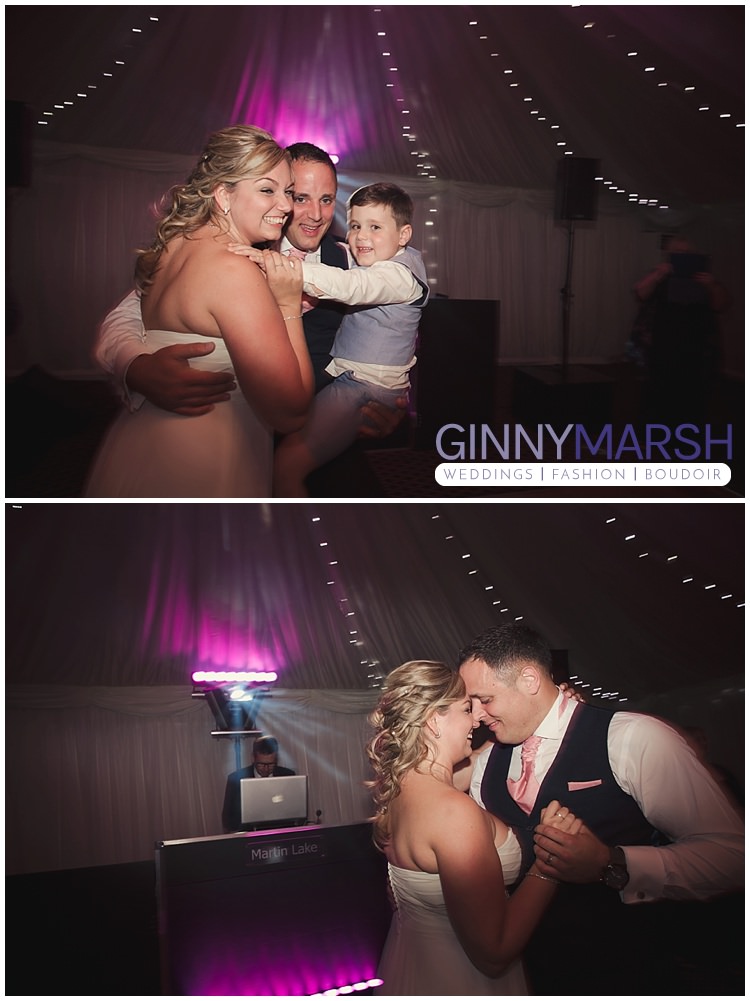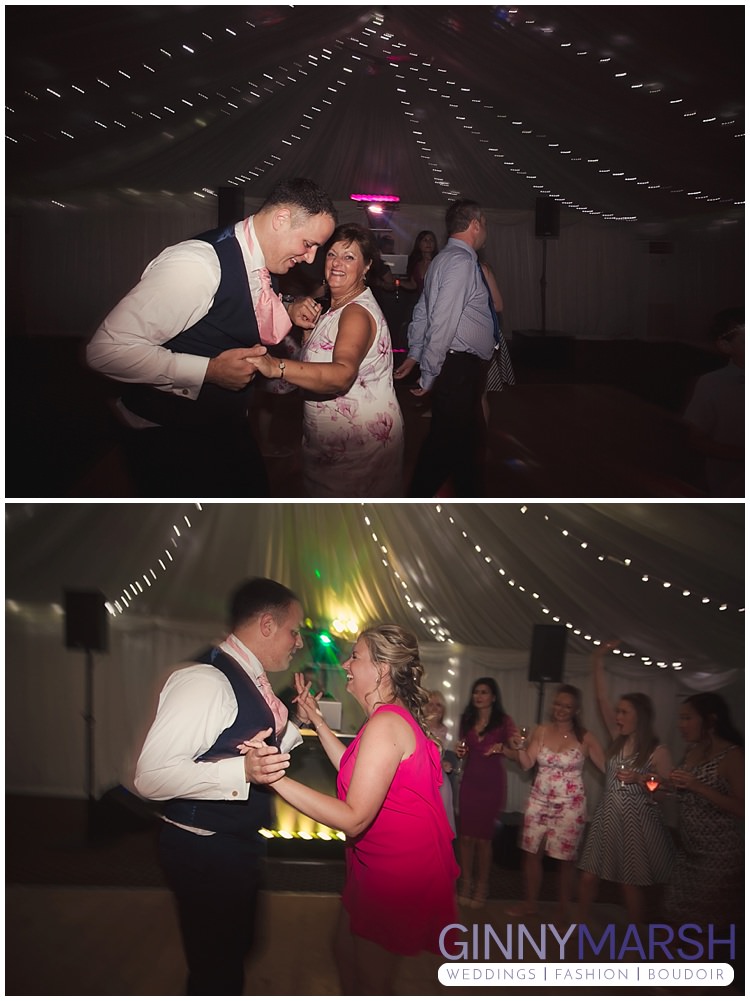 Suppliers
Flowers – Bows and Bouquets
Make up & hair – Kelly from Natasha Wiggins
Suit – Slaters
Dress – WED2B
Cake – The Goldalming Food Company
DJ – Martin Lake – Your DJ
Many thanks for checking out my wedding photography! If you're getting married at this venue (or another venue!) in Berkshire, Surrey or Hampshire, then please Contact Me NOW for a quote and to check my availability before it's too late!
Alternatively you can see some more of my lovely weddings HERE
Thanks so much for taking the time to read this Blog.
Ginny x