Wedding Photography Tips, An Amazing Boudoir Transformation, Some Magic and Lots More….
Busiest season is here with a bang!!

I even get to have fun as I work (see above), my job is just awesome!!
As you'd expect, it has been a crazy busy time here at Ginny Marsh Photography in the height of the Wedding season. We've covered Pre-Wedding shoots, Engagement shoots, Family shoots, Lots of Weddings and Boudoir Photoshoots.
We are finding that most of our Wedding clients are now booking a Pre-Wedding shoot as standard – the main benefits to having a Pre-Wedding shoot are for you to become more comfortable in front of the camera, to get to know your photographer a lot better so that you are more at ease on your special day and also so that you can perhaps have some of the prints made up into signing frames for your guests to write messages for you on your Wedding day. Here's a blog we wrote a little while ago with some more information about Pre-Wedding shoots
A few of the shoots….
Here are a few sneak peeks of some of the shoots we have been lucky enough to have done over the last couple of months.
A bit of Boudoir…..
CB (below) contacted Ginny all the way from South Africa as she was travelling to the UK for her brothers weddings! She is a photographer herself so Ginny was very honoured that she chose Ginny for her first ever Boudoir Photoshoot. Her transformation was incredible and she said "it's a great way to let go and feel different from your everyday self – it's not everyday you get have your makeup and hair done and have great photos to show it off!" Here is the full Blog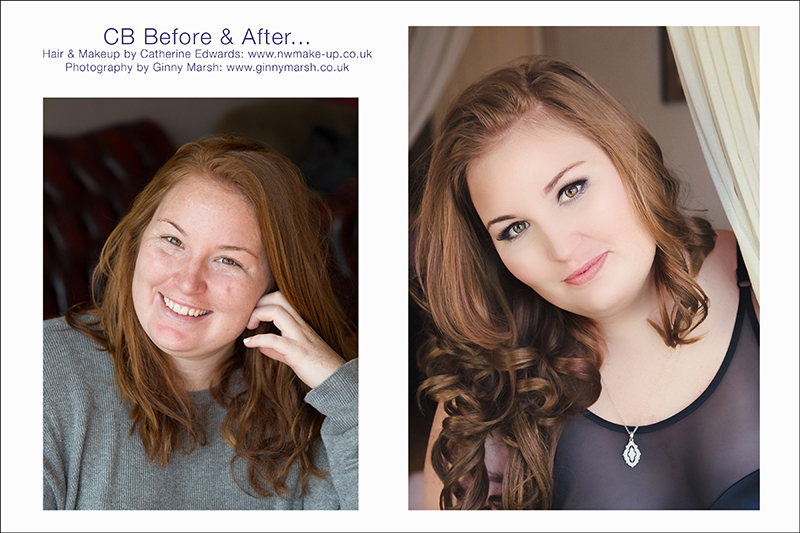 A Pre-Wedding Photoshoot to calm the nerves!!
Chris and Nikki decided to have a Pre-Wedding Photoshoot as Nikki is a little bit camera shy and they also wanted to choose a few special locations for some photos on their big day.Here is the full Blog


An English Country Garden Wedding….
Cristy and Marc got married at The Mercure Elcot Park Hotel in Newbury – their full blog will be coming soon, so watch this space!


A Wedding with a Little Bit of Magic!
Ellen and Marc got married at The Casa Hotel in Yately – their full blog will be coming soon:)


A Gorgeously Glamorous Wedding at Farnham Castle
Claire and Jake had the most gorgeous wedding at Farnham Castle. The weather was amazing thankfully! Click here for more images in the full sneak peek!

Here are a few of the images from some of the weddings that we have already blogged about (in case you've missed them).
Charlotte and Jamie got married at The Long Barn in Newton Valence. They celebrated with just under 200 guests and it was an awesome day from start to finish. Here is the full Blog


It's all about the networking!
Between shooting the weddings and various other events, Ginny has been editing like mad!! When she has spare time, she uses it to network with other amazing wedding suppliers and local businesses in Surrey and Hampshire ensuring that her ear is to the ground and that she is considered for every possible opportunity.
We recently visited a wonderful Wedding Dress boutique for a lovely networking evening hosted by our friends at Sass and Grace in conjunction with Little Star Events
Add some Magic to your event
We are delighted to be able to offer all of our Wedding Photography clients who are using Ginny Marsh Photography for their Weddings a wonderful discount from Red Hat Magic!


This exclusive offer is 2-3 hours of magical entertainment for only £250 or all day for just £700 (usual price £350 and £800). Contact us for more information!
Ginny's Photography Tip
Book a Decent Wedding Photographer
"Obviously!" you're all thinking, but choosing the right photographer can be a minefield. How do you know who's good and who's not? What is the right amount to spend? Will your friend who's great at taking photos of property be just as good at shooting your wedding? (I think we all know the answer to that one…)
Do your research. Wedding blogs are a great place to start. Look through the real weddings on your favourite blogs, check out the photographer's website and if you like the majority of their images, arrange a consultation to run through your wishes and to see how you get on. It is so important that you gel with each other. Pricing fluctuates massively depending on the photographer's location, experience and what kind of coverage they offer, but as a rough guide I'd certainly never recommend someone spend under £1000.
Yes, you can luck out by getting an enthusiastic and super talented newbie, but finding someone like that is certainly the exception and not the rule. The average in the UK for a wedding photographer is somewhere between £1200 – £2500. Spend as much as you possibly can to get the very best photographer. You'll only regret it if you don't. The number one thing people tell me again and again when we speak about what we'd do differently if we were to get married now is that they wish they'd prioritised the photography more.
More Exciting News and Loads More Fabulous Shoots….
Keep an eye out for my next update with some more wonderful weddings, some gorgeous boudoir transformations and some corporate headshots.
Many thanks for following my recent activity and please feel free to contact me if you'd like to find out more about any of the types of shoots I do.
Ginny x