Sharon and Wyn's Romantic Candle-lit Winter Wedding at The Four Seasons Hotel
The Happy Couple…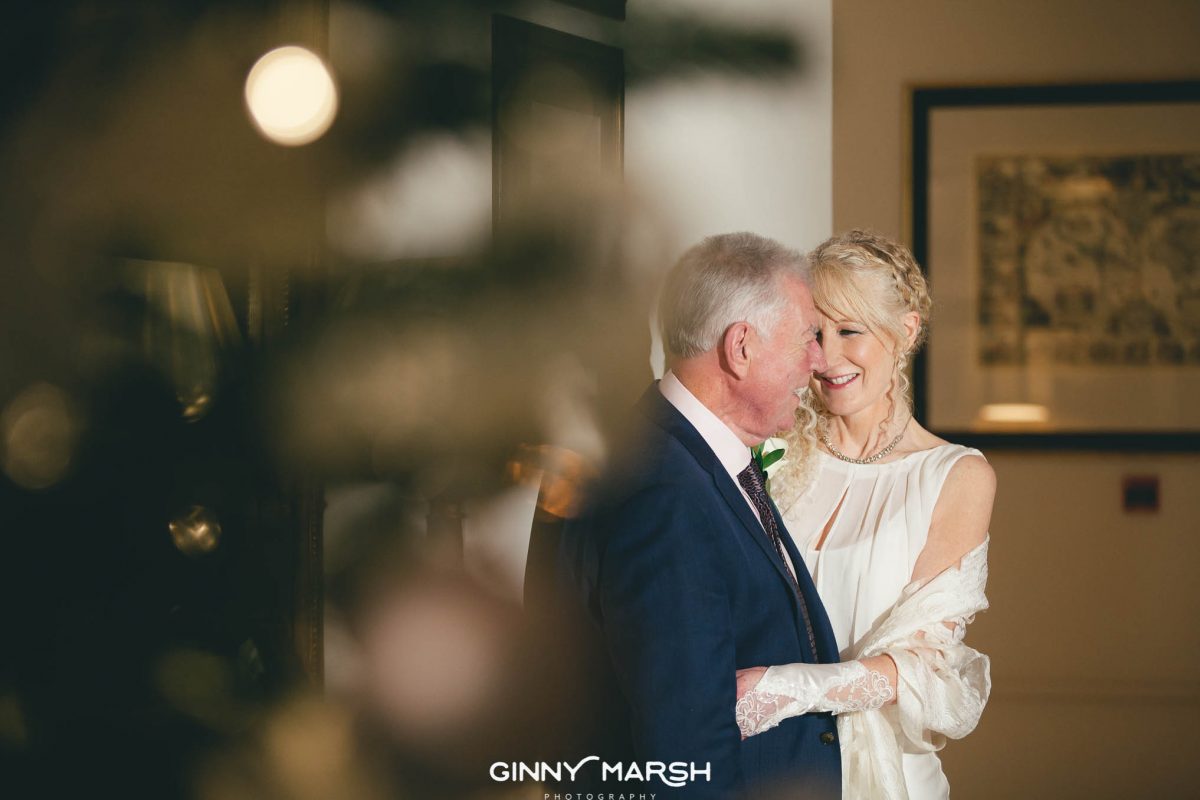 Sharon and Wyn are a lovely and devoted couple! They met in Portugal and became friends straight away… then shall we say the rest is history. I have known Sharon and Wyn a long time as I used to work with their daughter Carly many years ago. Therefore, when I was asked to photograph their wedding I jumped at the opportunity! This felt like I was photographing this wedding for old friends…
Sharon and Wyn chose to have a pre-wedding photoshoot with me back in Summer, which I think was such a good idea as neither of them are particularly comfortable having their picture taken and it allowed me to see get to know them as a couple a bit better. They also gave me some lovely feedback, to help anyone else thinking about having a pre-wedding shoot…
"The main thing your pre-wedding shoot has highlighted to us both is that we had been concentrating on how everyone else would feel at the wedding. But we have not had one thought about ourselves.  We had lost focus of how important the day is for us and how vital a pre-wedding shoot has proven to be." "I also realised that everything I thought I would do for the wedding eg: hair and make-up I have actually changed my mind completely on."

The Venue… The Four Seasons Hotel, Hampshire

Sharon and Wyn had their candle-lit, timeless wedding at The Four Seasons Hotel in Hampshire.
The Four Seasons Hotel, Hampshire is an incredible restored historic Georgian manor house that seamlessly blends English country living with 21st-century modernity. In addition, this 500-acre English country estate near London has almost 650 square metres of private dining and event space. As a result, it made the luxury Hotel and it's grounds an ideal spot for Sharon and Wyn's quintessentially English wedding.
Wedding Style… A intimate, romantic theme with candles everywhere!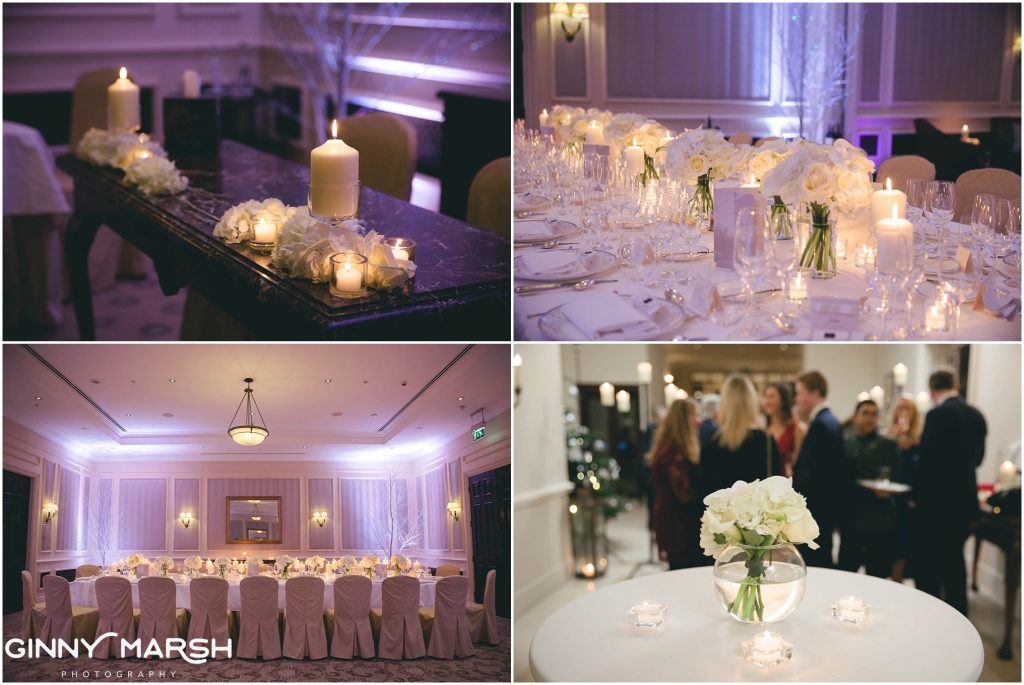 Sharon and Wyn's beautiful and timeless Four Seasons Hotel wedding had an intimate and romantic theme! Most of all, their wedding had a lovely cosy feel, with candles and warm lighting inside this very grand hotel. They had a late ceremony (for a winter wedding) at 4:15pm, so there was no natural light. This can be tricky for photographers, so I had to be clever with my lighting!
Furthermore, because it was December it was decorated for a grand English country Christmas which added to the cosy feel. Sharon wore a beautiful floor-length elegant silk dress with a very impressive bouquet of Calla Lilies, and as a result, took everyone's breath away when she walked in! Sharon and Wyn's wedding was topped off with the incredible Harpist Luisa-Maria Cordell who played them in and throughout the evening.
Highlight of the Day…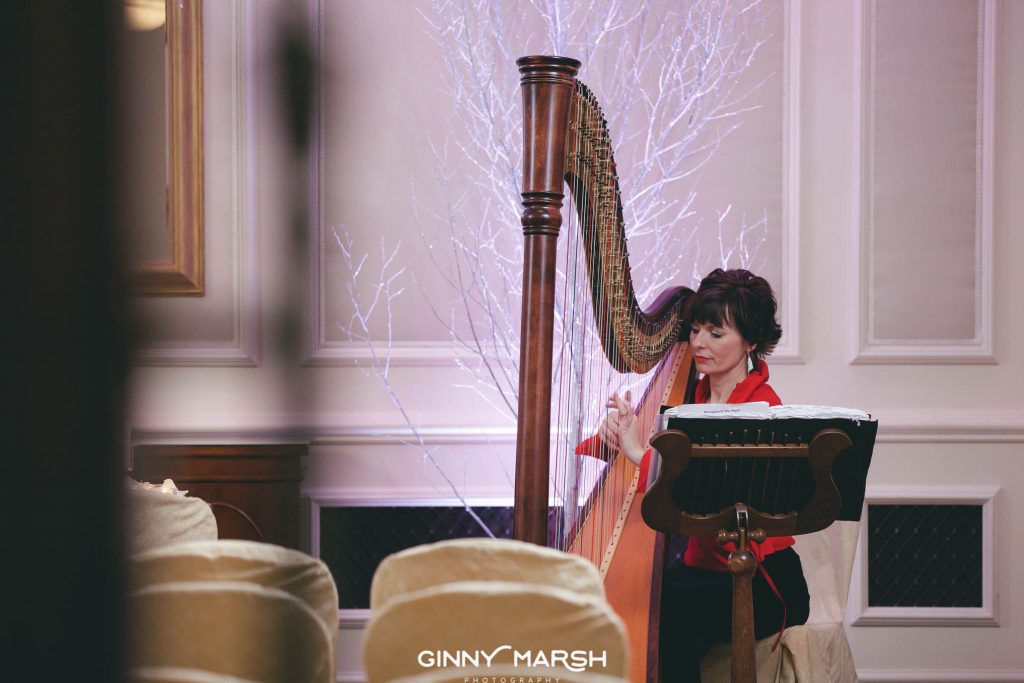 Sharon's son Josh organised the fabulous harpist as a really special present and it really added to the feeling and emotion of their day. She was amazing and her playing was beautiful!
Check the bottom of this blog for details of their suppliers 🙂
Here are some more gorgeous images to tell the story of their day…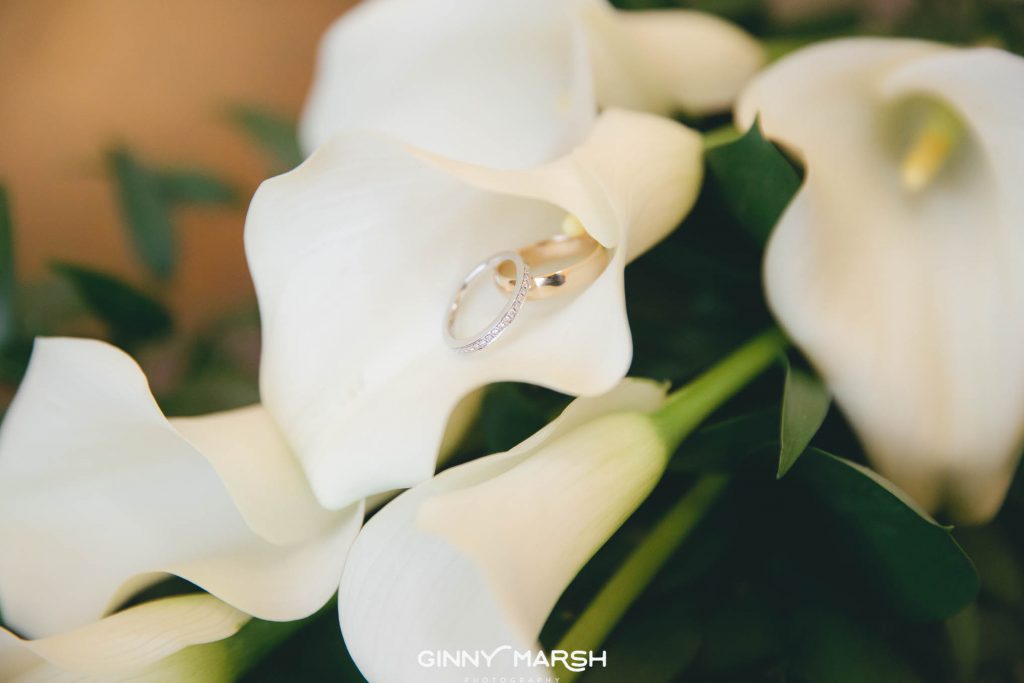 Wedding Suppliers…
Venue: Four Seasons Hotel Hampshire, England
Cake: Jenny's Cakes
Harpist: Luisa- Marie Cordell
Flowers: Blomster Designs
Many thanks for checking out my wedding photography! In addition, are you planning on getting married at The Four Seasons Hotel, or having a winter wedding? Please Contact Me for a quote and to check my availability before it's too late!
Alternatively, you can see some more of my lovely weddings HERE
Thanks so much for taking the time to read this Blog.
Ginny x