This is Eloise – Personal Branding Shoot for a website designer
About Eloise
Eloise is an awesome website designer and WordPress wizard.
She builds websites for all types of clients and loves helping them tell their story in the best way possible, so they can achieve their dreams just as she has! Her inspiration probably came from her parents as her mum is very artistic and her dad is very tech savvy. So she literally has half and half of their skills. She started practising these skills with Myspace (remember the good old days!) where she quickly became addicted to coding.
Before Eloise came in for her shoot, she had a styling session with the lovely Jo from Sparkling Ginger. Eloise has a naturally fun quirky style, which we wanted to show off in the shoot! 'This is Eloise' brand colours are black, white, pink and grey which Eloise showcases by modeling her amazing personalised jacket!
  Check out how Eloise has used some of the images from her Personal branding shoot


Guess what props Eloise brought to her shoot…
Eloise is not just your typical web designer, alongside her amazing coding skills she is very creative! I think she really shows this through her outfit choices, they really make her personality show which can be great for her brand. When asked to bring in props to help show who she is, Eloise really thought outside of the box… by bringing in her CATS! What a great addition to the shoot they were! Eloise is a massive animal lover, alongside her cats she also has a giant rabbit that has a lot of freedom (lucky rabbit).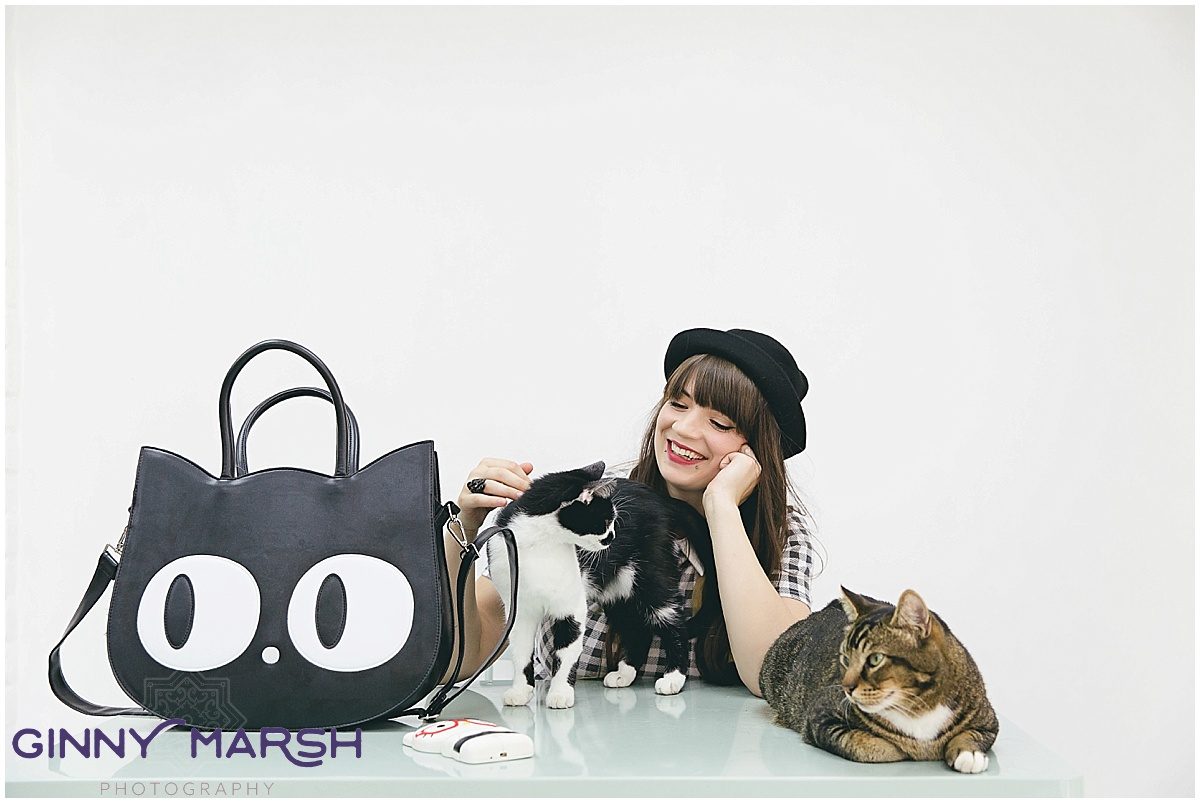 After having lots of fun with the cats, we decided it was time to bring out the gloves. The boxing gloves! Eloise's creativity and passion extend all the way to her fitness. Being a black belt in kickboxing is definitely something that should be shown off!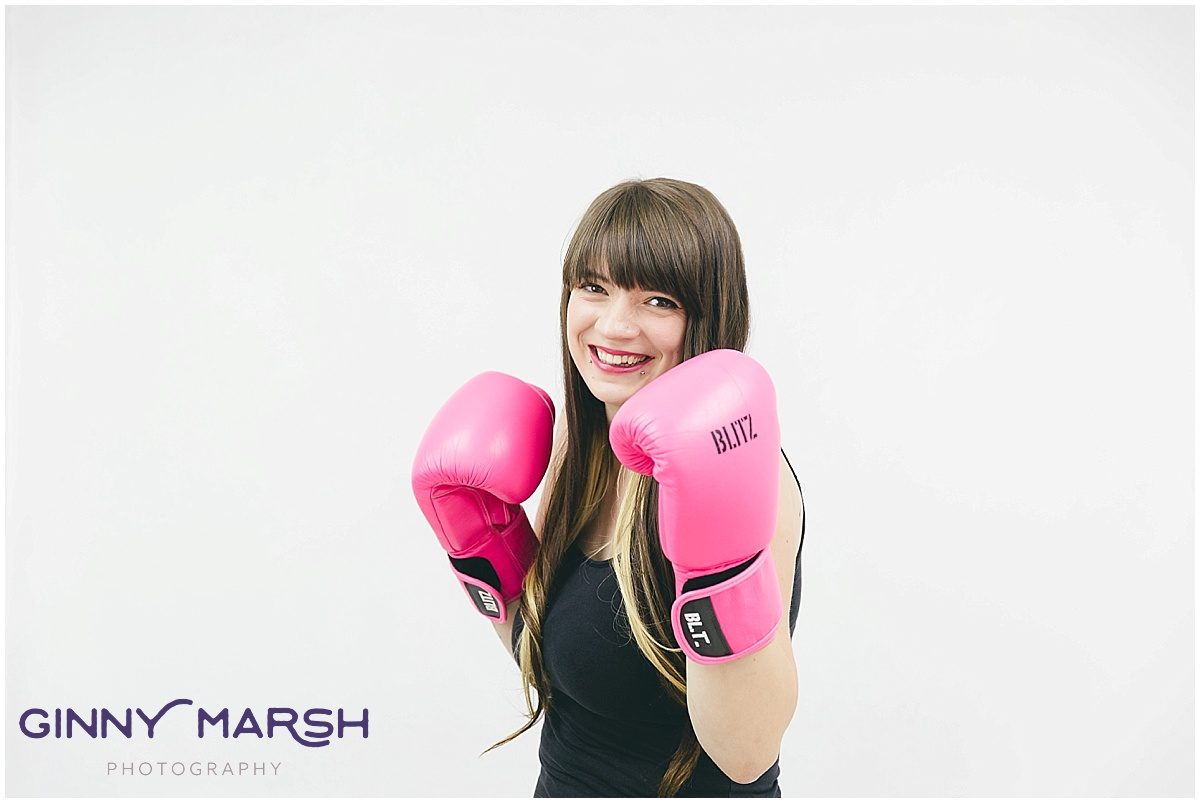 Do you want to take your business to the next level?
Let's arrange a chat to see how I can give your brand the WOW factor!
If you'd love a Personal Branding shoot or Headshots in Surrey, Hampshire or Berkshire please Contact Me as I'd love to know how I can help you and your business.
In the meantime, check out some more fab pics from Eloise's shoot below!
Ginny x