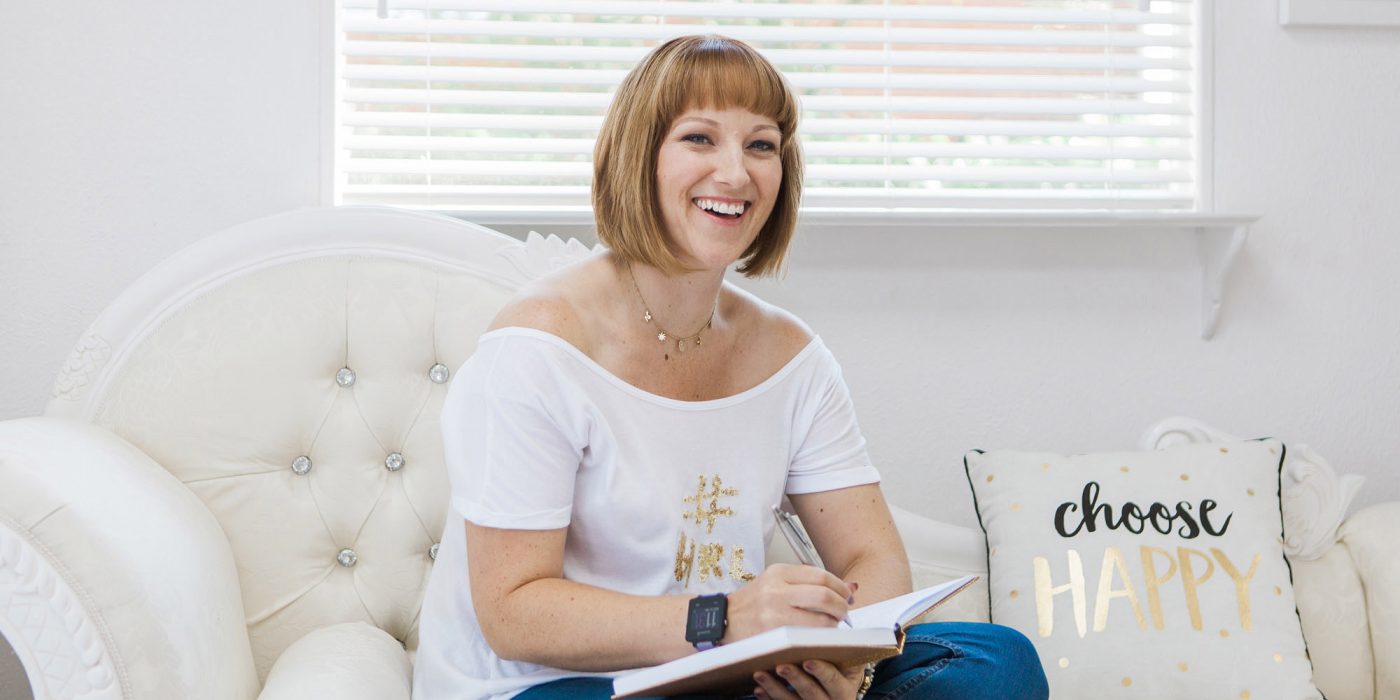 Top 5 reasons why your business needs a personal branding photoshoot
Here are 5 reasons why you need a personal branding shoot to get some gorgeous images that make your business stand out…
1.First impression
In today's fast-paced visual society to really make your business stand out you NEED great photos! Before even reading anything, even the company reviews, most people usually skim a companies website (or social media page). It only takes literally a few seconds for people to decide whether they like the look of your company. PEOPLE ARE QUICK TO JUDGE!
So if your website has a lot of text and no visuals, or unprofessional images, or images that aren't personal to your brand, then that potential customer is most likely going to click away from your website. They're either going to assume you're not professional or they're not going to connect with you and your brand because they're confused. HOWEVER, if you have friendly professional images of yourself in your work environment it's straight away more inviting and informative. They will take your business more seriously and are more likely to buy from you.
The photo below is Web Designer This is Eloise's home page. She had a personal branding shoot with me and has used the images all over her website and social media. The photo instantly gives you a first impression of Eloise as being fun, modern and unique and she definitely stands out which moves me on to my next point…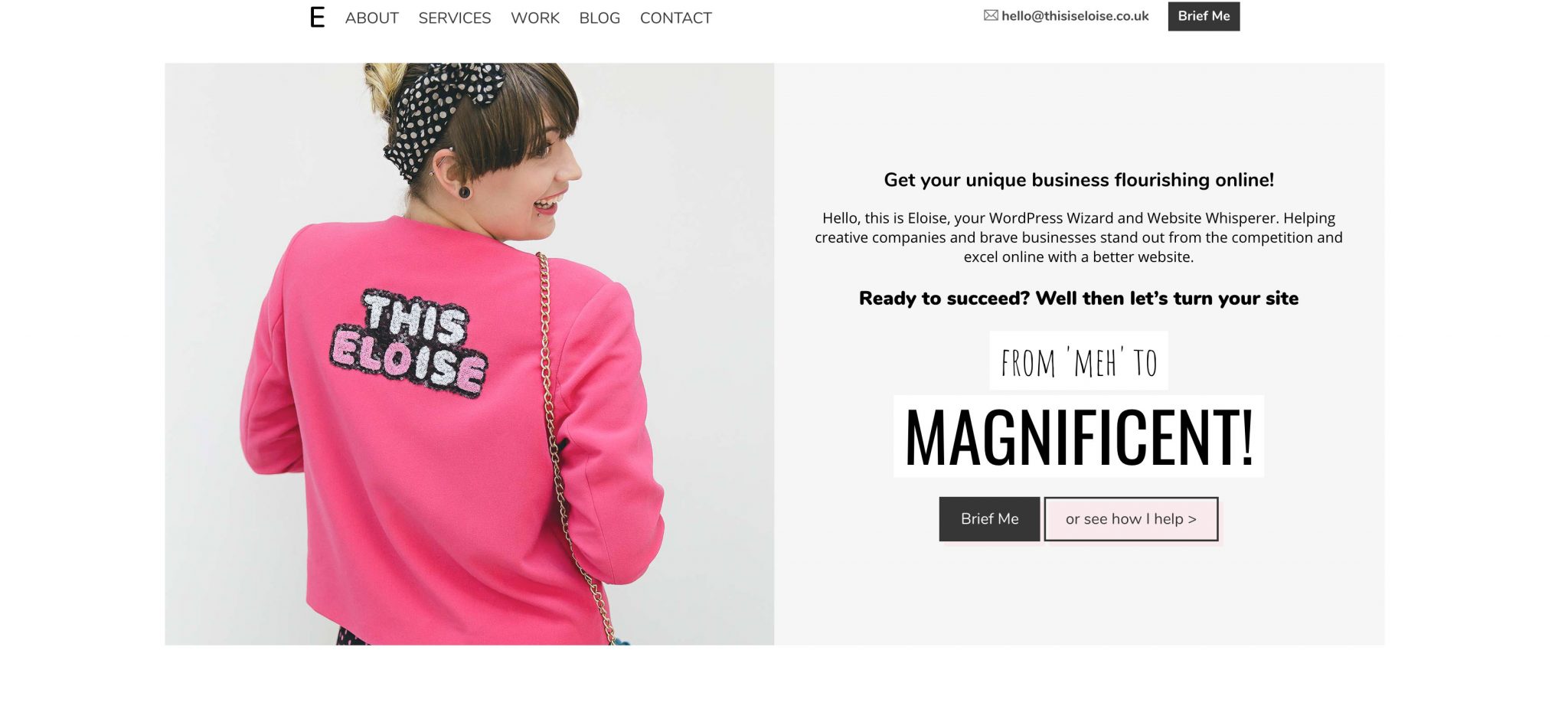 "I strongly see Ginny as a big part of my business success. Photos tell stories; before working with her I had professional headshots but they didn't reflect my personality and business. As a web designer, I can create magic with code and content, but the right branding photos add the cherry on top. Clients come to me because I'm all about showing personality in my clients' websites. When I showed my personality I attracted the right people! And my leads went up by 25% –> Not even kidding!!" – Eloise (This is Eloise)
2. Stand out – what makes you unique?
Entrepreneurs and the self-employed are definitely on the rise. This means competition can be tough! So standing out from the rest is incredibly important. You are unique, so why not show how unique your brand is too? What can you offer that's different from your competition? Show it through photos so people clearly understand and grab their attention.
See below some of my gorgeous personal branding photos I had taken by a photographer friend recently to go with my brand. Hopefully, they give you an overview of my business and how I work…
My personal branding images below show my shoot process:
1. I receive an enquiry and have a chat on the phone to see how I can help and get them booked in
2. They come to meet me at my studio (or I come to the shoot location) before the shoot so we can make a plan and they know what they're wearing
3. The day of the shoot my clients get transformed by my hair and makeup artist and I guide them in front of my camera
4. I carefully select and edit all the best images from the shoot to show my client
5. The finished images are beautifully presented in prints, on a USB or in an album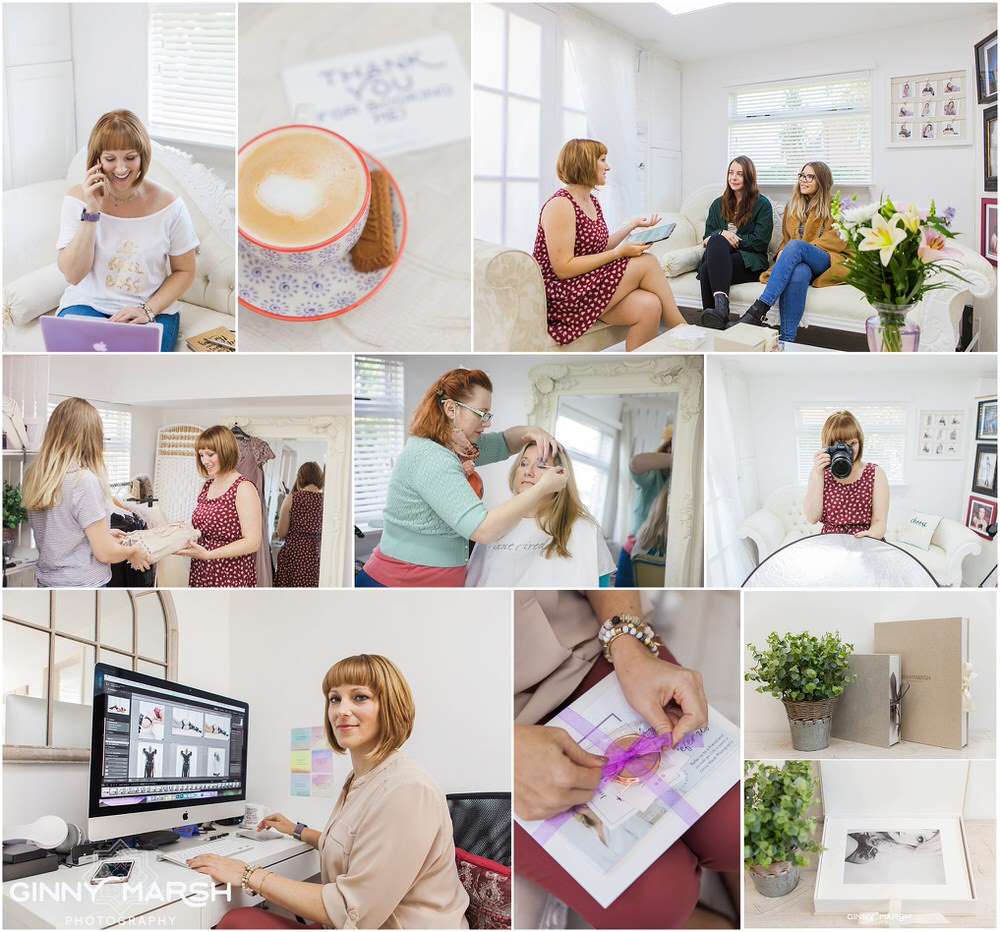 3. Let people know, like & trust you.
You need to firstly, tell people who you are so they get to know you. If you show them how relatable you are, and what passions and interests you have, they will get to like you. Clients are more likely to trust a company which uses high-quality photos of themselves and ideally behind the scenes photos. It suggests they're serious about what they do, they believe and invest in their business.
We're all human at the end of the day!
Even if we do enjoy hiding behind a screen most of the time, we still like to know who we're talking to and have a face to the name so-to-speak. Showing your face in your brand instantly breaks down a barrier so the client knows its not just another big faceless company, but someone who really cares and relates to their needs.
What really makes a difference is when you post personal experiences that relate to your business and why you do what you do. What images could illustrate things you feel passionate about?
Below is a personal branding image of Health and Wellness chef and coach, Monika, from Wellbeing Seekers. She's doing a fab job of using the images on her social media profiles. You can find her on Instagram HERE.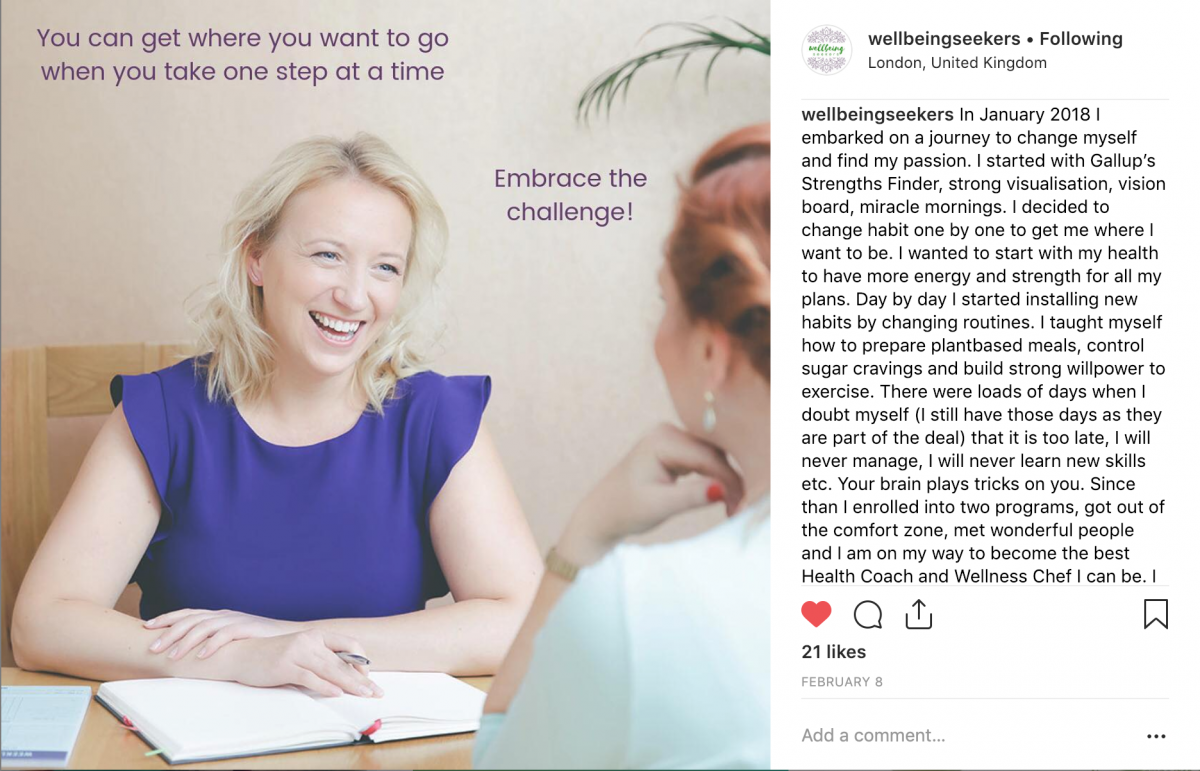 4. Show you are the expert
Professional photos differentiate the leaders from the amateurs. Great photos can position you as the authority or go-to expert in your market and can set you apart from the rest of the competition. They can even allow you to position yourself at a higher price point because your clients will take you more seriously and see more value in your business. Take that step to view yourself as an expert, and others will too.
What do you know that your clients don't know and could help them with? What images could illustrate this?
I help my clients with what to wear, especially for Boudoir Shoots! I've got my own clothes rail full of gorgeous accessories and corsets that can go with your own bra and knickers.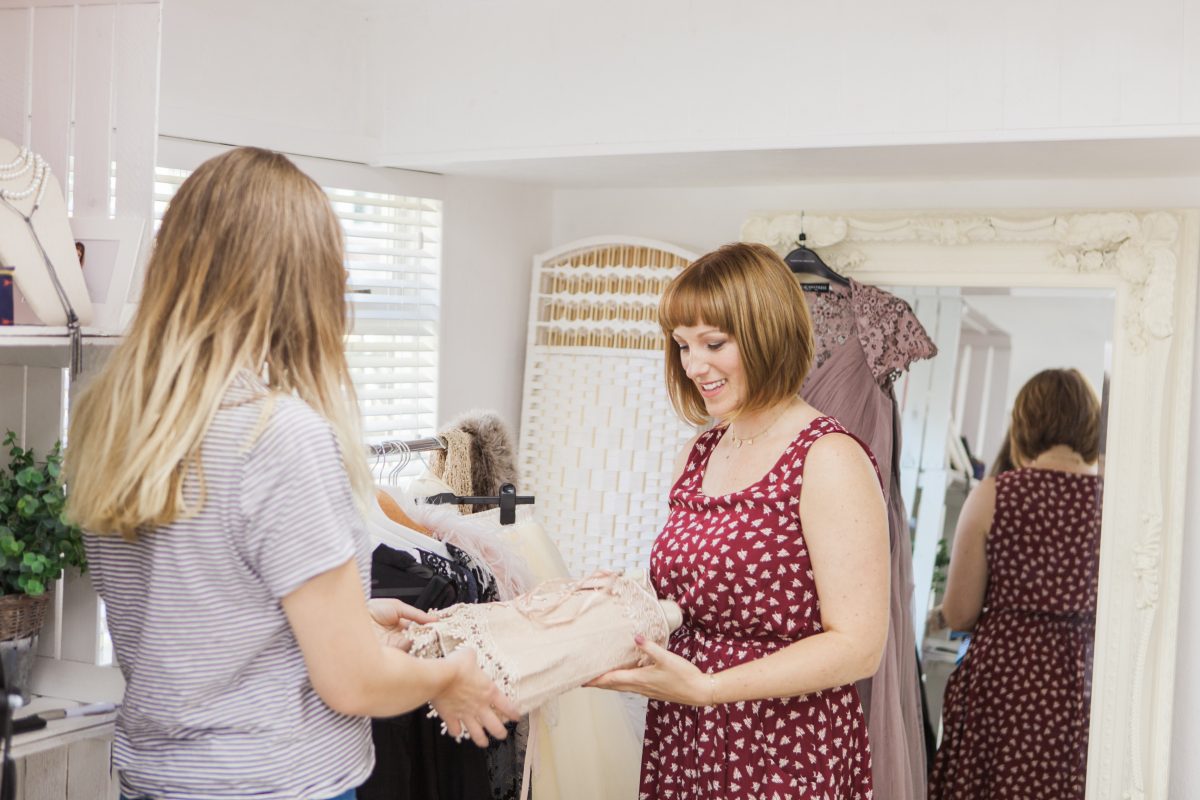 5. Refresh your brand
In this generation, everything is ever changing, people are constantly upgrading their phones, their cars and it's the same online. You have to keep on top of trends to stay in tune with your clients. This is shown straight away through your brand photos.
If you're using outdated photos, which clients don't relate to then your potential client will move on to a fresher looking competitor! Another factor to keep in mind is returning clients, who are great for business. When your returning client clicks on to your website/ social media and sees the same old photos, they aren't exactly going to be WOWED. But if they click onto it and see new photos, they will know this is someone that cares about their business, are current and know their stuff!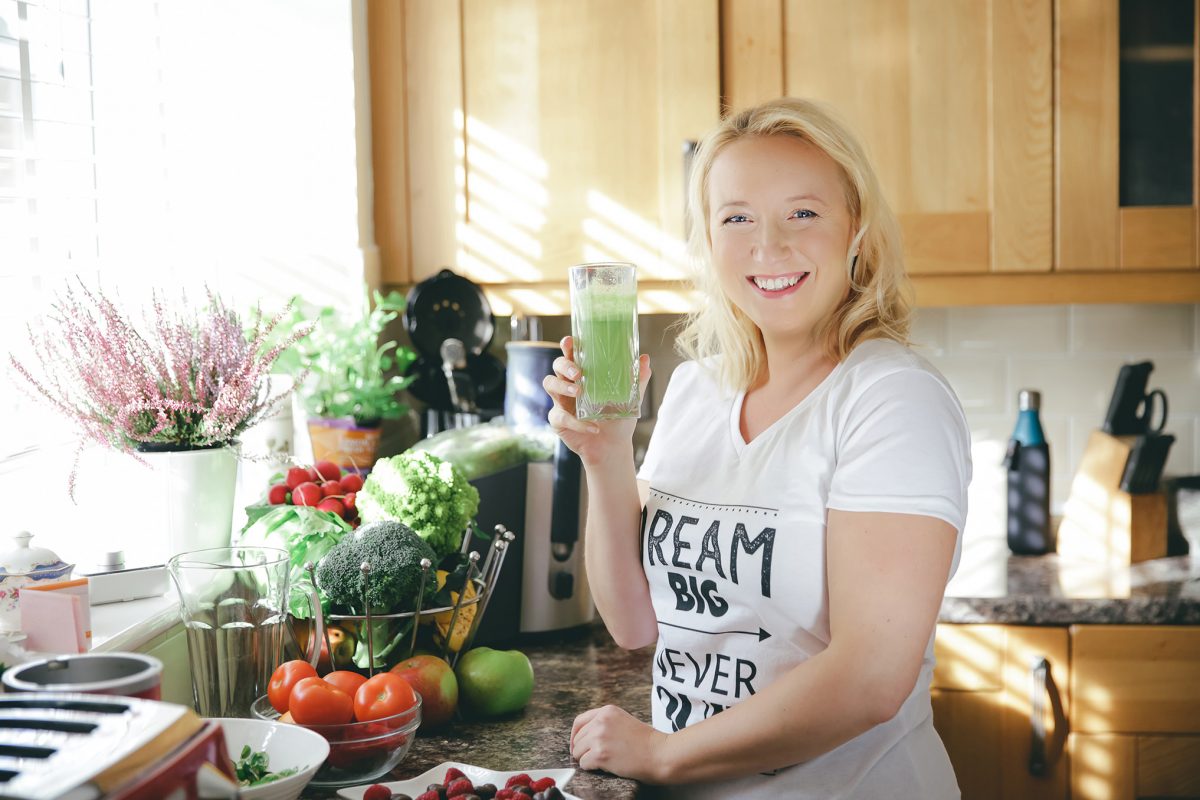 "Ginny did a wonderful personal branding shoot for me. Well prepared and scheduled with fantastic fun and relaxed atmosphere with gorgeous photos to use on my website and social media. Can't recommend her highly enough!!" – Monika
Take the next step to attract your ideal clients…
If you're ready to take the next step to increase your visibility and attract your ideal clients, get in touch NOW to book a free consultation.
Thanks for reading 🙂
Ginny x