A glamorous portrait shoot to celebrate weight loss for Mrs S.
Meet Mrs S
Mrs S. booked a glamorous portrait shoot with me as a much-deserved reward for losing weight at Slimming world and also to give her a boost of confidence! What a great thing to celebrate!
I loved how Mrs S. had a good idea of what she wanted (and didn't want) – she'd previously had a portrait shoot at another studio, but had felt rushed and didn't get the WOW images she was looking for. Luckily, I was here to help!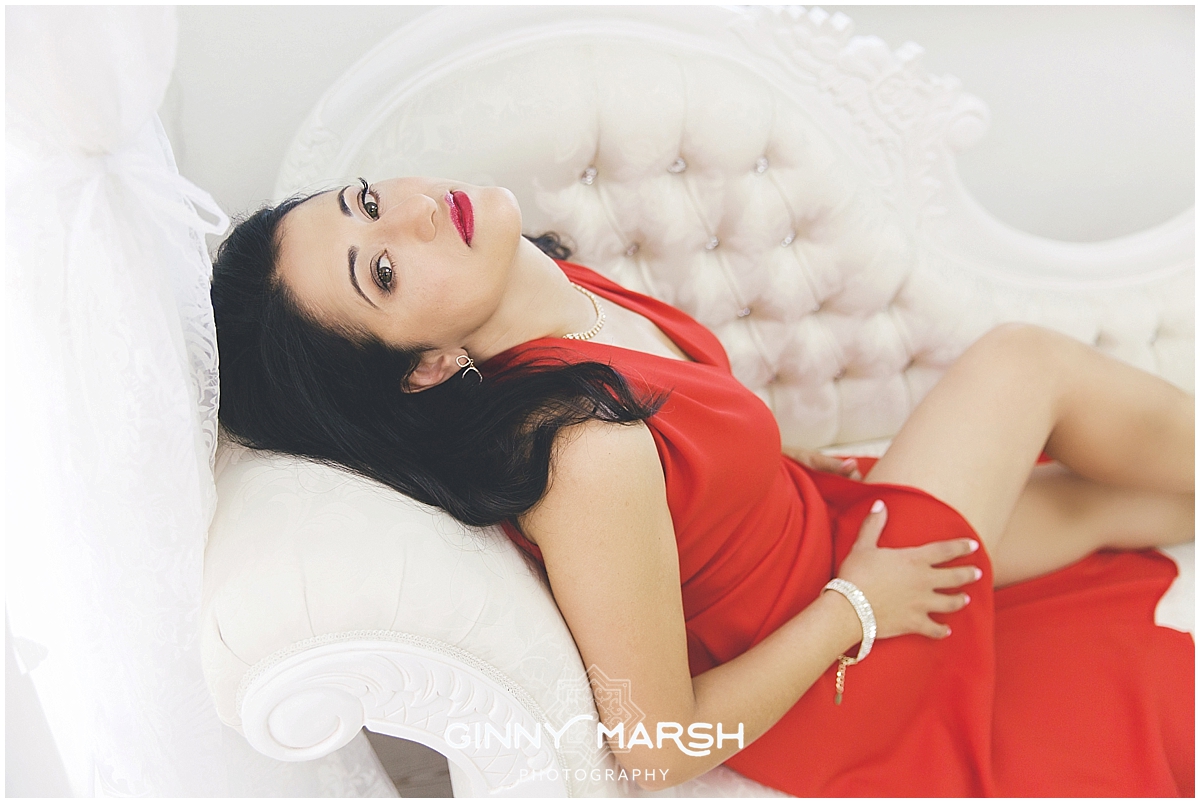 Getting ready for the shoot
For me, preparation before the shoot is so vital. I like to make sure both myself and my clients feel prepared. So prior to the shoot, Mrs S came into the studio to have a consultation with me. She got to have a good look at the studio and see the different accessories I have which she could borrow for the shoot. We also discussed the outfits she was thinking of bringing to her glamorous portrait shoot. She was very prepared and had decided on a few outfits already- including the stunning red dress above! Mrs S also explained to me the type of photos she wanted and how she wanted to look – sexy and fun with no cheesy awkward smiles. Finding this out was great, as it meant during her portrait shoot I knew exactly what to aim for to achieve the photos she wanted.
Hair and make-up
On the day of her glamorous portrait shoot, Mrs S had her hair and make-up done by one of our lovely hair and make-up artists – Kelly from Natasha Wiggins hair and make-up. Getting camera-ready is so important as cameras don't see as much detail as the human eye, so you need more makeup on than usual. It also helps boost your confidence and feel fabulous ready for your shoot!
"The hair and makeup artist was spot on. She did my hair exactly how I wanted and the makeup exceeded my expectations….absolutely fantastic!" – Mrs S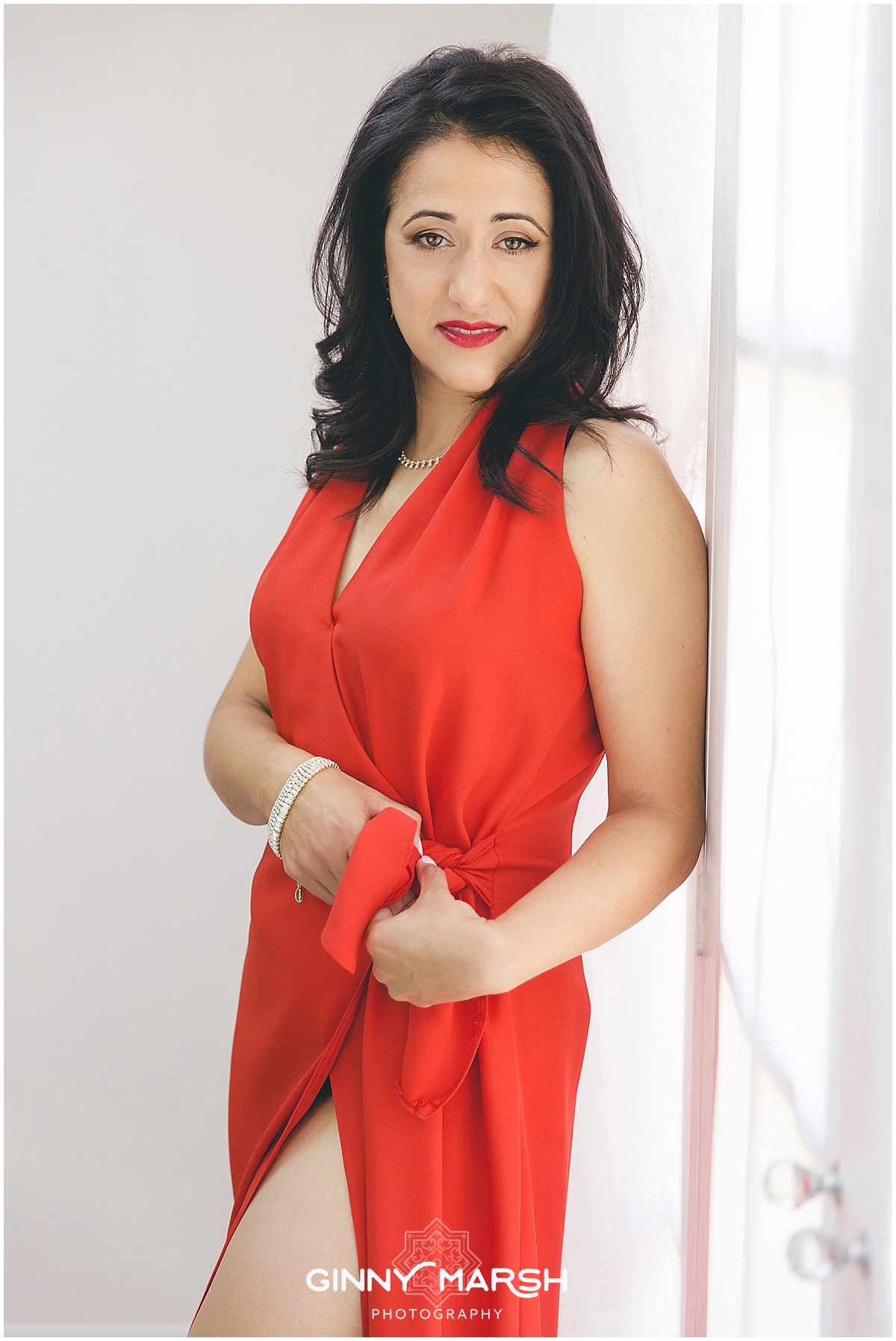 Mrs S lovely thoughts about her experience
"I thoroughly enjoyed the whole experience, I felt really pampered, from a glass of bubbly to having my hair and makeup done and feeling like a princess! Ginny made me feel totally relaxed and helped me pose in different ways to get the images I was after. I had no concerns before the shoot because Ginny explained exactly what to expect and how to get the most out of it. Ginny's studio was lovely. Very cosy without feeling cramped. Well lit and beautifully decorated with great backdrops and props for the photos.
When I saw my images I was gobsmacked at how amazing I looked! I was really thrilled with the results and had lots of favourites; one of the images really stood out for me because it captured a look that I really wanted.
Ginny's attention to detail is incredible and she really goes out of her way to create images that the individual client really wants. I would highly recommend Ginny for a photoshoot."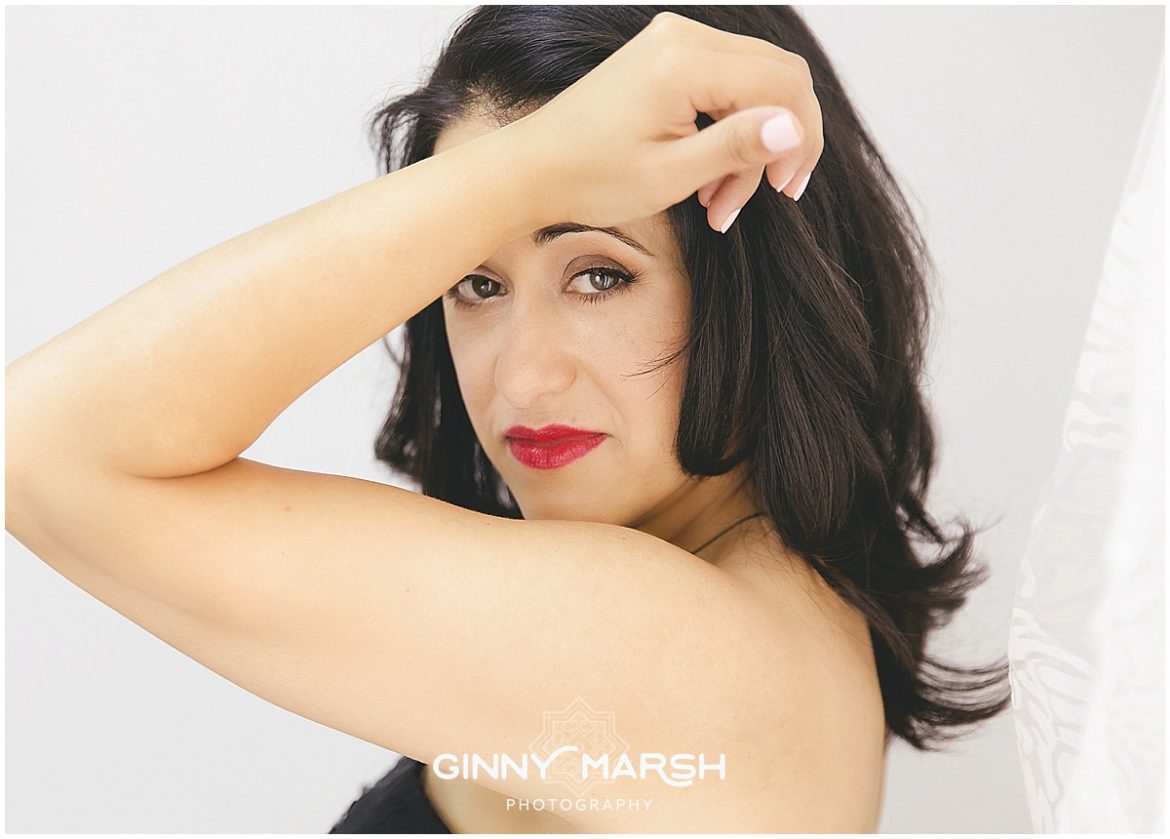 I had such a lovely time photographing Mrs S, so it was great to hear that she really enjoyed it too!
Photographer – Ginny Marsh Photography
Hair and make-up – Kelly from Natasha Wiggins
In need of a confidence boost? Or celebrating your recent weight loss?
Or maybe you just think it's about time you appreciate your body and celebrate it!
Thanks for reading,
Ginny x