Abbie & Ollie's Pre-Wedding Photo Shoot at The Isabella Plantation, Richmond Park
I was so thrilled when Abbie & Ollie told me they'd love to do their pre-wedding photo shoot at the Isabella Plantation! They recently discovered it, and it's set in absolutely beautiful gardens in Richmond Park. I've been wanting to do a photo shoot there for a while! In early summer it's full of beautiful flowers and greenery, with little streams and a big pond at one end.
I can't wait to shoot their wedding next year at Horsley Towers! Here are some images from their pre-wedding shoot…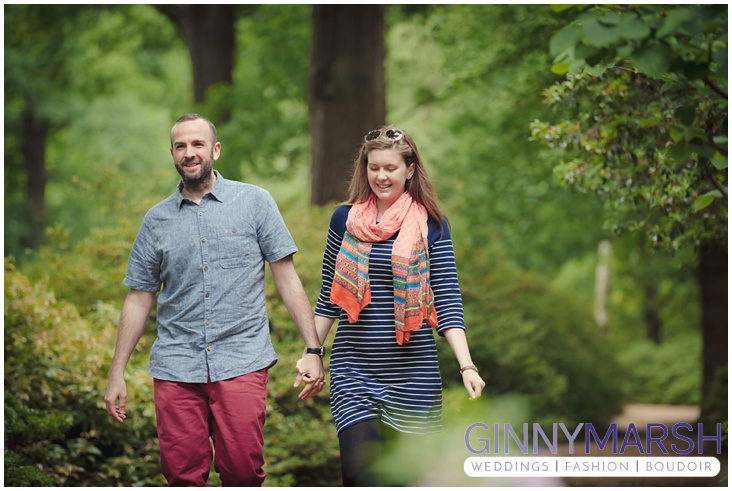 Why do a pre-wedding or engagement photo shoot?
It's great for having a little practice in front of my camera, especially if you don't like having your photo taken or have never had a good photo taken of yourself!
It lets us get to know each other better. I can find out if you have 'a good side' or 'bad side'!
You can use it for sending out a 'save the date' for your guests. Alternatively, a popular option is a signing book or framed image for your guests to write you little messages on your wedding day.
Therefore, there are plenty of reasons to book a pre-wedding photo shoot with me!
Please get in touch, I'd love to hear from you 🙂
Ginny x