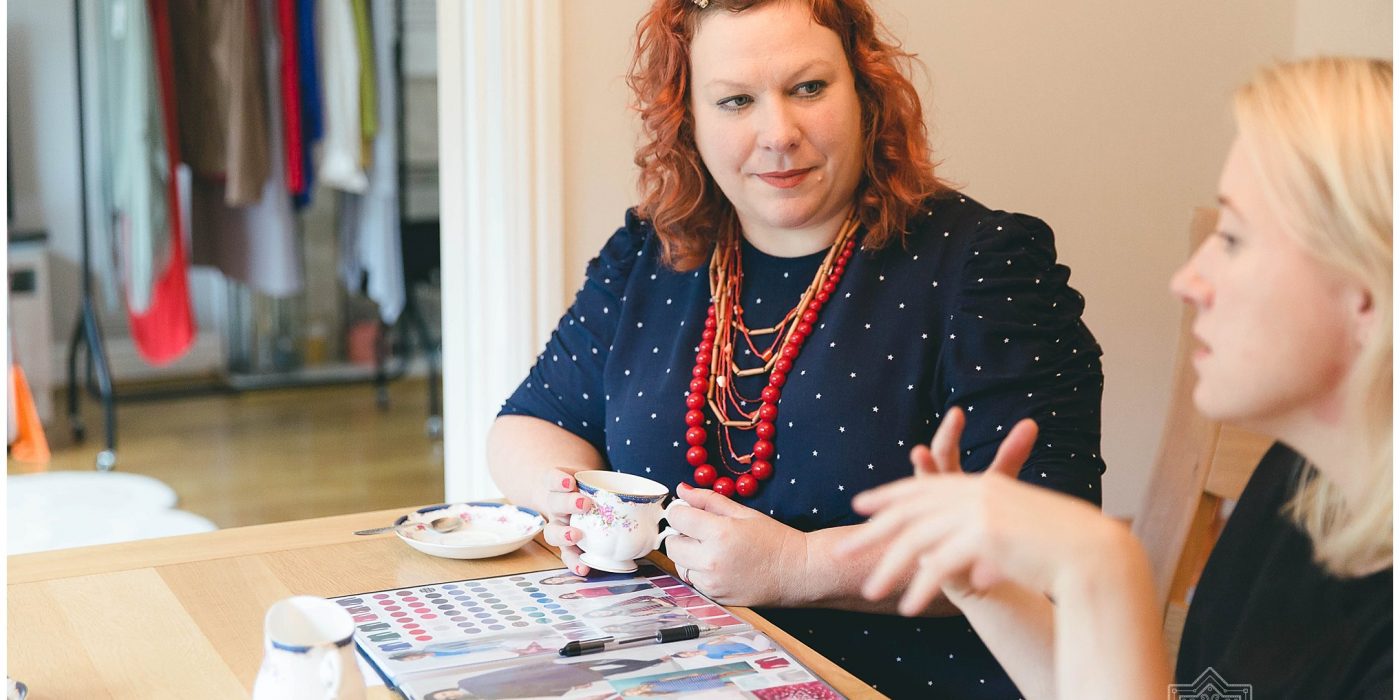 Behind the scenes on our pre-shoot Colour & Style sessions – A Personal Branding Shoot for our stylist @ Sparkling Ginger
I recently took some behind the scenes photos of one of our pre-shoot colour and style sessions with one of our personal branding clients. It also doubled up as a personal branding shoot for Jo from Sparkling Ginger, who's our lovely wardrobe stylist.
What are colour and style sessions?
One of the biggest questions my clients have before a shoot is WHAT DO I WEAR?!
Colour and style sessions happen at least a couple of weeks before a photoshoot; it really helps my clients to know what to wear and what suits them. They usually last 3-4 hours and take place ideally at your home with access to your wardrobe. It offers an in-depth analysis to give you the confidence to make better choices in the shops; and not end up returning loads of stuff because it doesn't look good on you.
Here's an insight into what goes on 🙂
Prep work – teaching you about the seasons…
Jo will start off with a little questionnaire and will teach you about the different colour palettes we all match. There are the four seasons – Spring, Summer, Autumn and Winter. Each season will have bright colours and muted colours, and usually, our skin tone suits one or the other.
For example, I'm a muted Autumn and particularly suit browns, khaki greens and teal 🙂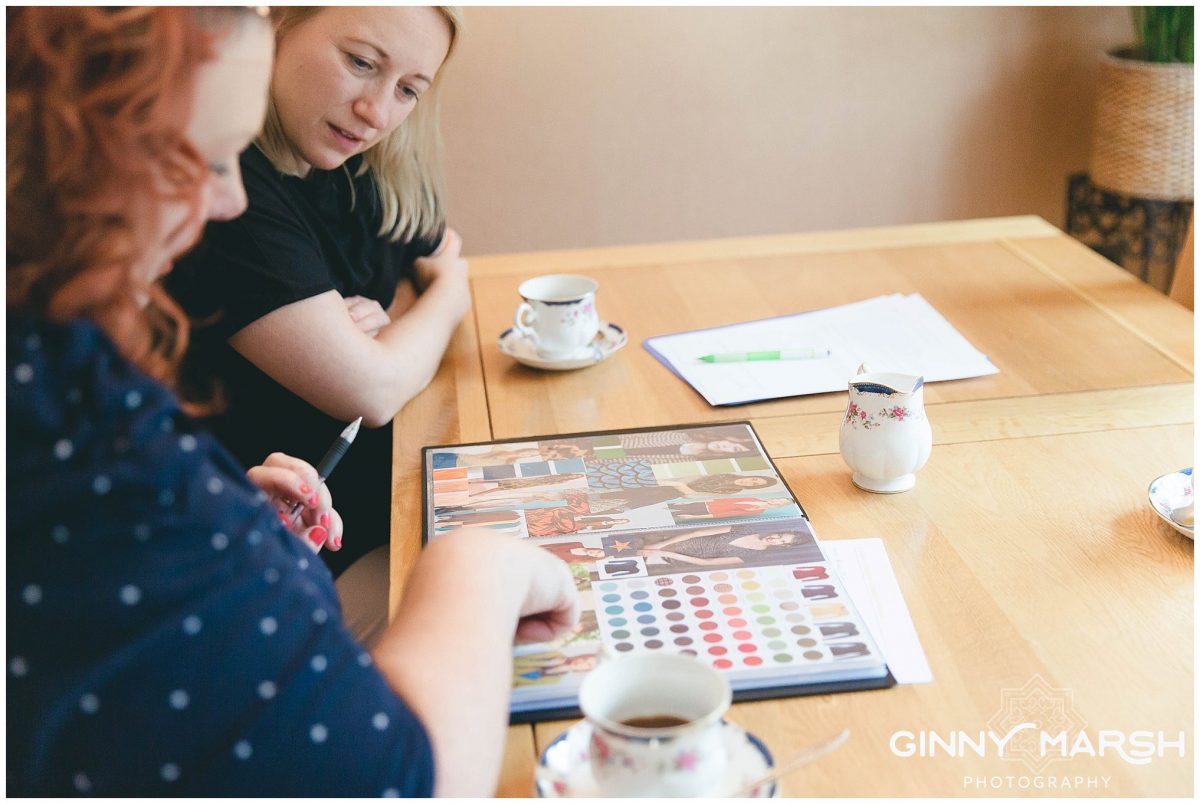 How we judge someone based on our first impression…
We all judge people based on our first impression, sometimes within a millisecond of looking at them. What colours and clothes people are wearing, and if they look good in them, all help us to form an opinion of someone.
In a study from Psychology Today, 300 men and women were told to look at some pictures of a man in a suit. After 3 seconds they had to make snap decisions about who that man was. In some of the pictures, the man was wearing a bespoke made-to-measure suit; in other pictures, he wore an off-the-peg suit from the high street. After just 3 seconds, the people judged the man more favourably in the bespoke suit, but the judgements weren't about how well dressed he was. Apparently, they rated him as more successful, confident and a higher earner in the tailor-made suit than when he wore a high street equivalent. So, therefore, our clothes say a great deal about who we are.
Jo will show you how we can all form an opinion of someone based on how they look with her little test, and the result is quite surprising.
Colour analysis
Jo always brings a white cape and white turban for our clients to wear so that they are like a blank canvas 🙂 She doesn't want hair colour to interfere with the result, because some of us dye our hair colours that don't necessarily suit us!
Monika is a bright Winter, so she suits all the brighter winter colours. Then has some other winter colours that are suggested to wear with them, that aren't as strong but make good combinations. Check out the image below as an example…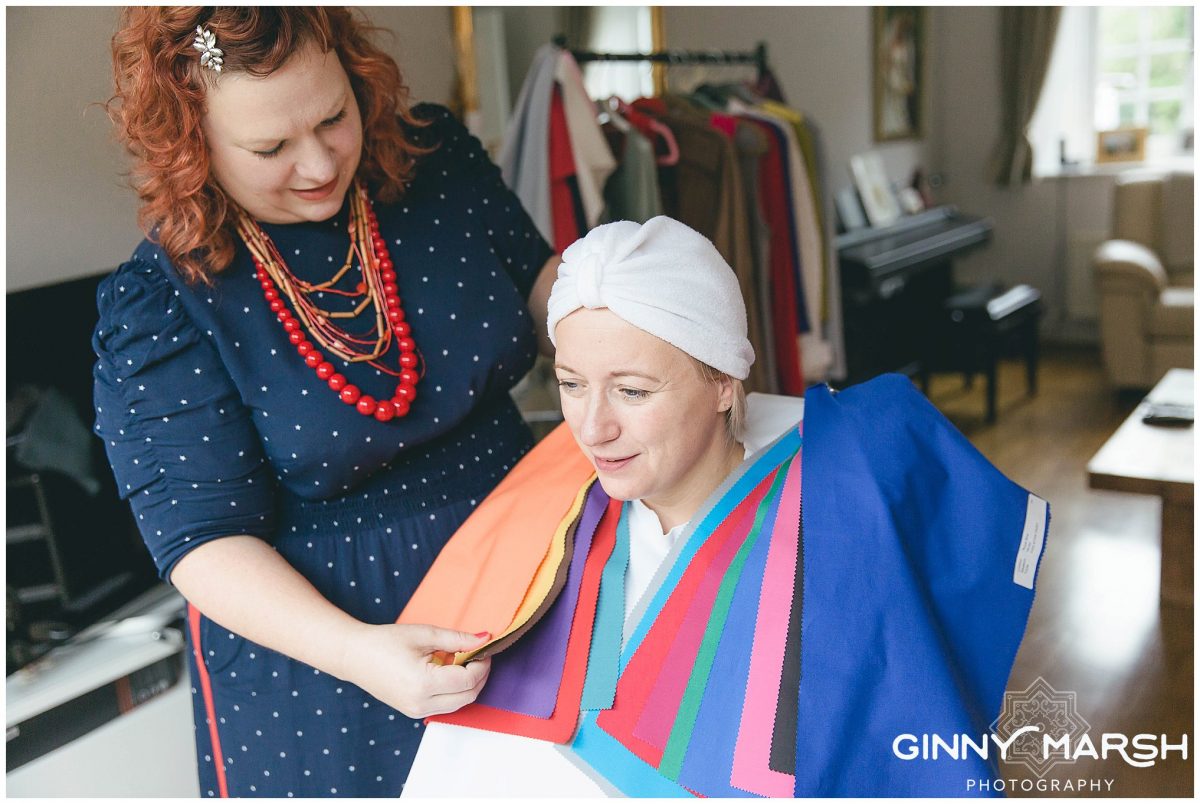 Clothing styles and shapes
Jo will measure different parts of your body to find out what body shape you have, and what types of clothes and styles suit your shape and flatter your figure.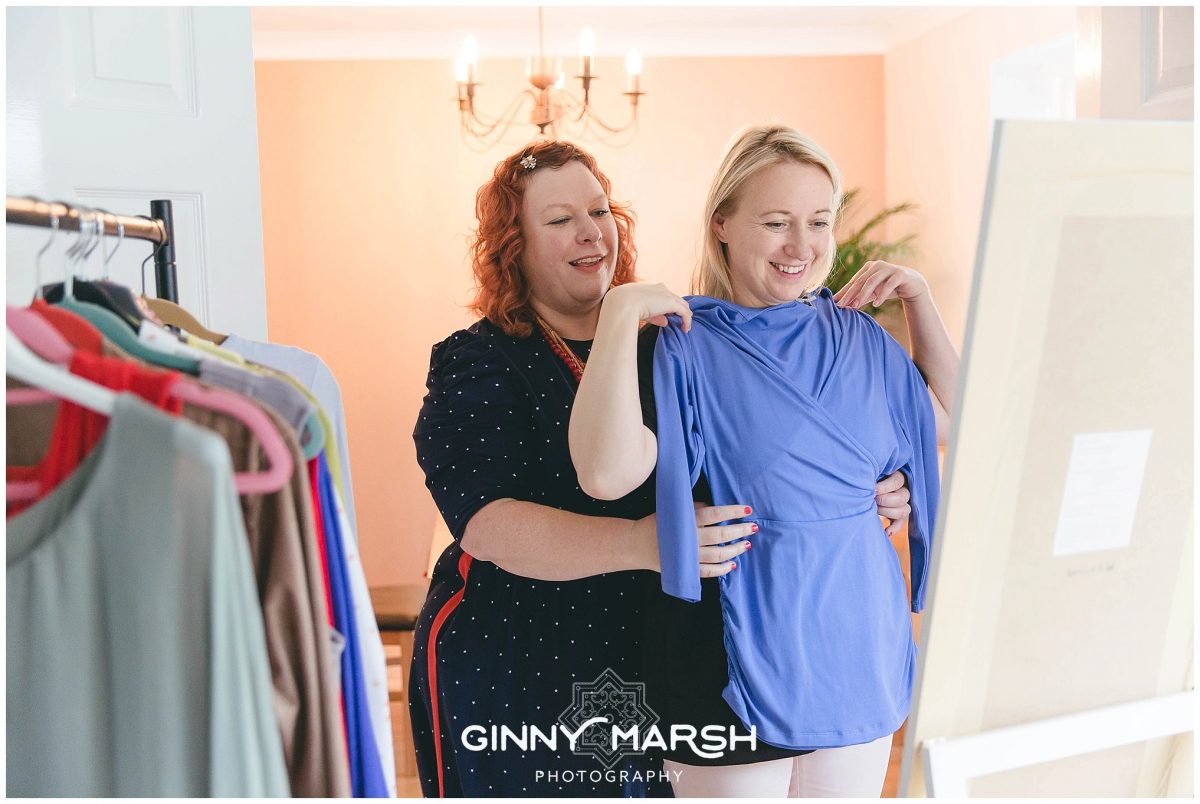 Wardrobe edit
Lastly, the reason why the style session is best done at home is that Jo will help you to go through your wardrobe and help pick out stuff you already have for the photoshoot. We usually have some favourite items that we feel really good wearing, and all will become clear why! Anything you don't wear can go to the back/end of the wardrobe, and if you don't wear it within the next 6 months you can choose if you want to get rid of it! It's a good way of sorting through, freeing up space, and making way for new things.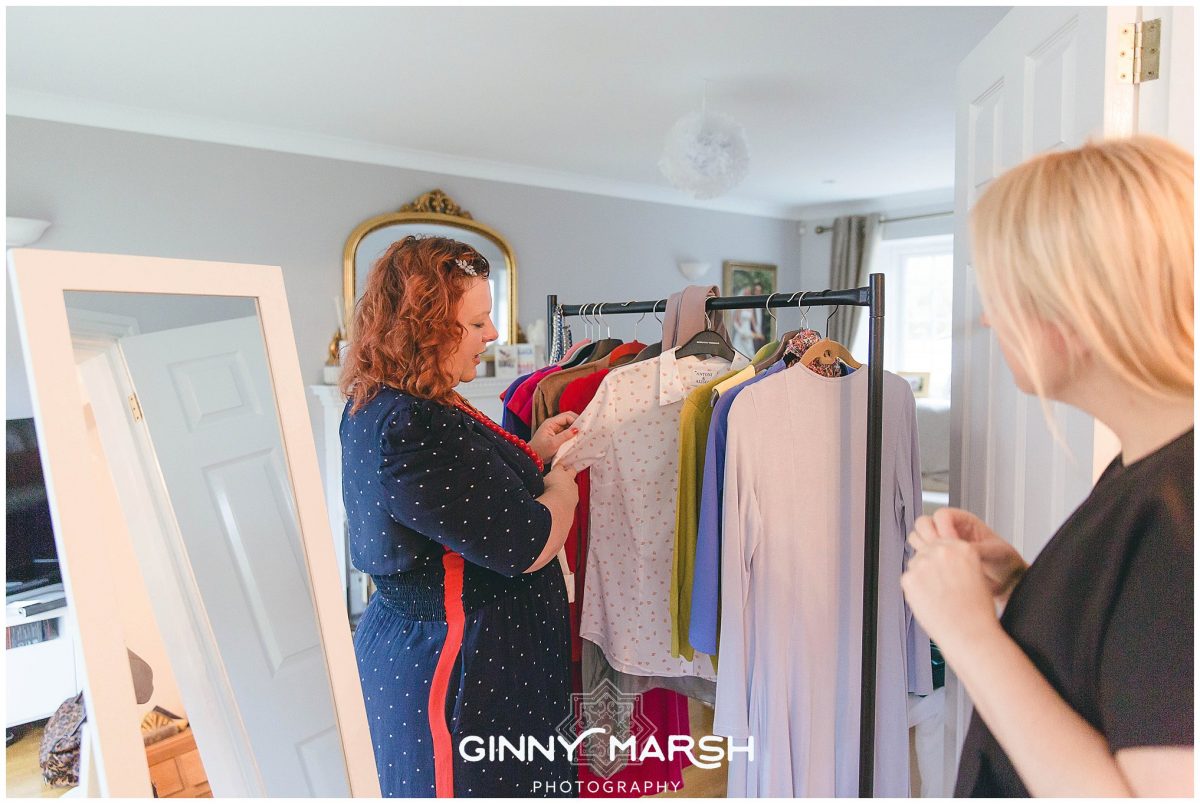 After the colour and style session, Jo will create a Pinterest board for you (if you haven't used Pinterest, check it out! You may become addicted!). It'll have loads of useful examples of your best-suited colours and shapes and where to find them in online stores. You'll get a swatch booklet of your seasons colours so you can match it to clothes in the shops; Also, you get to take away a full booklet with ALL THE INFO you've learnt in your session.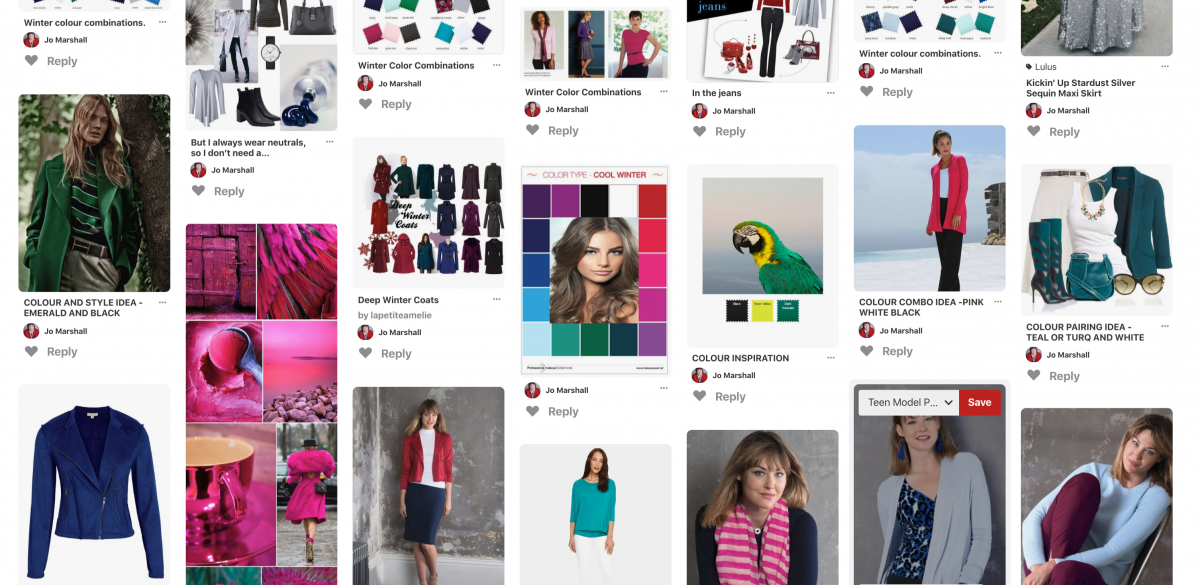 I totally recommend for my clients to add on a colour and style session to their shoot. It will transform your confidence and the end result. I've had the experience myself and it's a complete revelation! It's something you can use in the long term, especially when shopping online for outfits. I think it's also nice to have that validation instead of feeling out of your comfort zone wearing something new.
Check out Jo's website @ Sparkling Ginger
If you'd like to book in a photoshoot with me, or colour and style session with Jo, I'd love to hear from you! CLICK HERE to get in touch 🙂
Thanks for reading; feel free to leave me a comment at the bottom after more lovely behind-the-scenes photos!
Ginny x