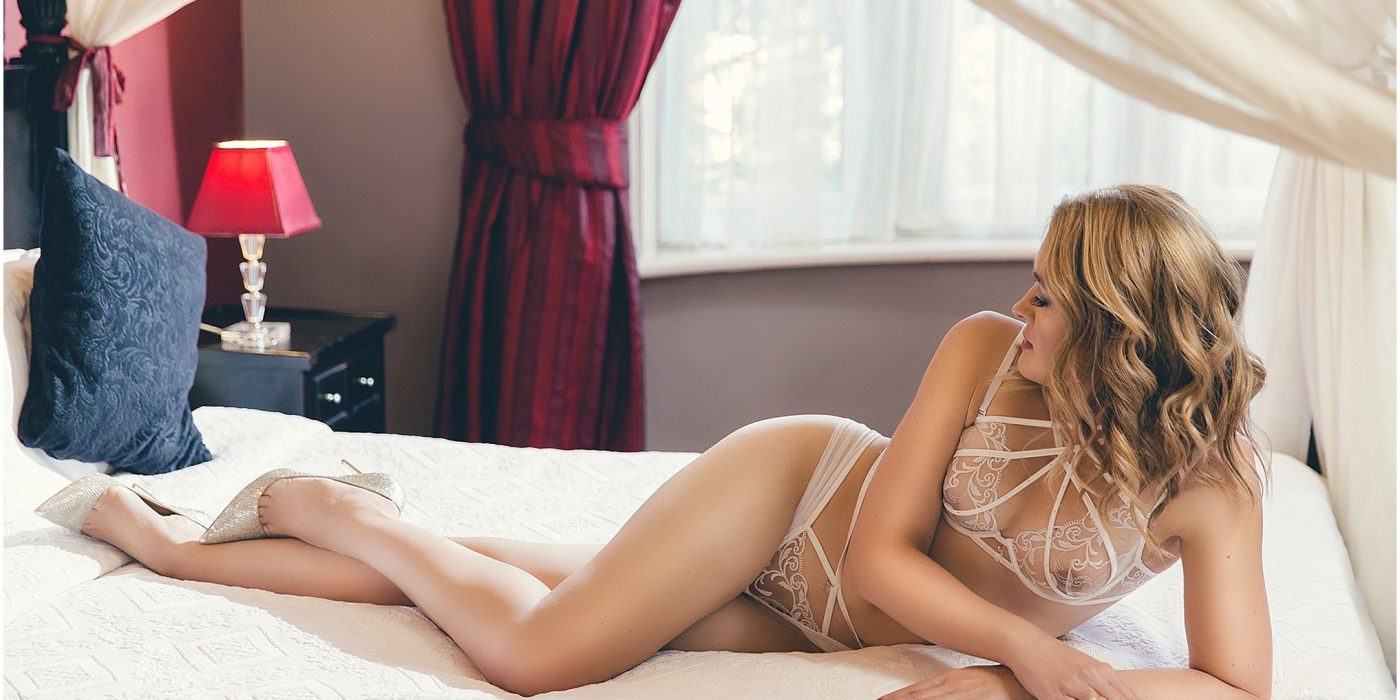 Confidence boosting Boudoir Shoot for a lovely returning client with a lingerie addiction!
I was so pleased to see our lovely client, Helen, back for another boudoir shoot!
Helen had a shoot with me last year as a lovely birthday present to herself for her 40th, and of course to give her a confidence boost. She is a complete lingerie and shoe addict, she puts me to shame! It was no surprise when she got in contact wanting to do another shoot. She had plenty of new outfits and shoes to show off. Helen loves lingerie by Honey Birdette, which is an Australian brand. She also brought some gorgeous shoes including Louboutins and Jimmy Choos.
Helen told us her reasons for wanting to book another a boudoir shoot…
"This was both as a self-confidence boost and a way of celebrating my body, given all of the exercise I'm doing at the moment!"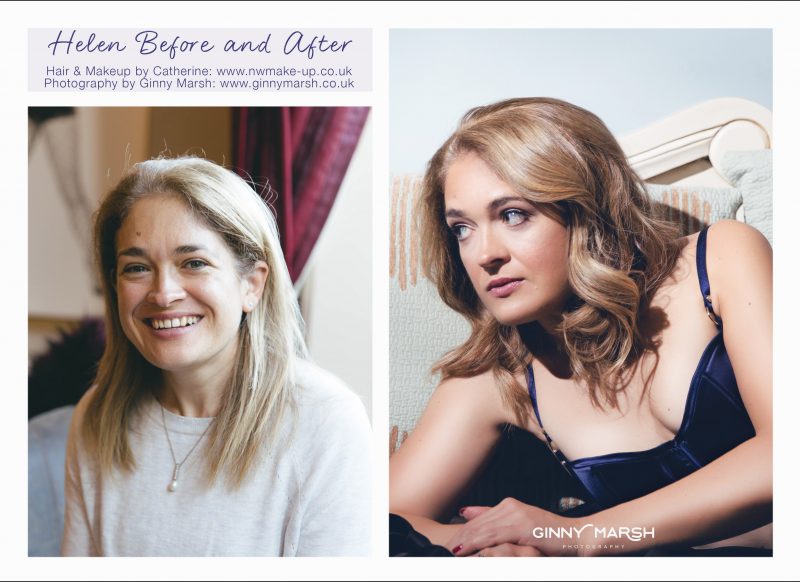 Before the shoot…
Before every Boudoir shoot, my clients get pampered by my hair and make-up artist. It's important to have your hair and makeup professionally done because it's not just about being transformed in to a glamorous Goddess, it also helps you to feel extra confident.
I also take the time to get to know each client, so we both feel comfortable and ready for the shoot. It's also helpful to find out about any parts of your body that you are not so confident about; and also the parts you really want to show off! I will make sure to compliment your body with the most flattering poses for your shape.
I take into consideration any ideas you have and encourage the creation of a Pinterest board beforehand. It can help inspire you to buy a certain style of underwear or outfit for the shoot, that you may never have had the courage to wear before. But it's mainly helpful as a way of researching the type of photos and poses you like, which will help me plan the perfect shoot especially for you!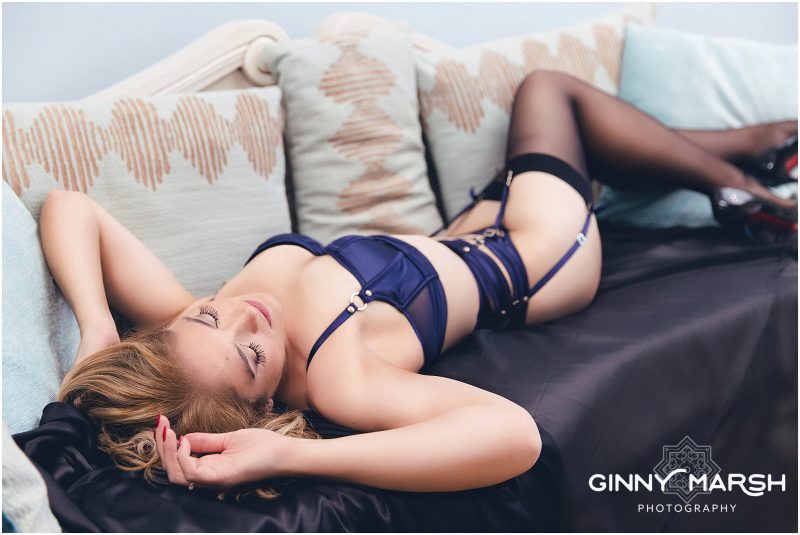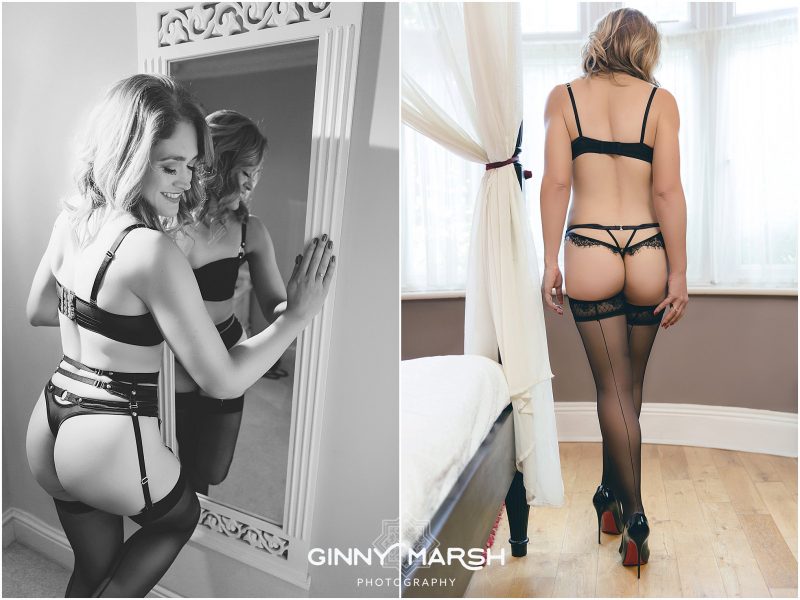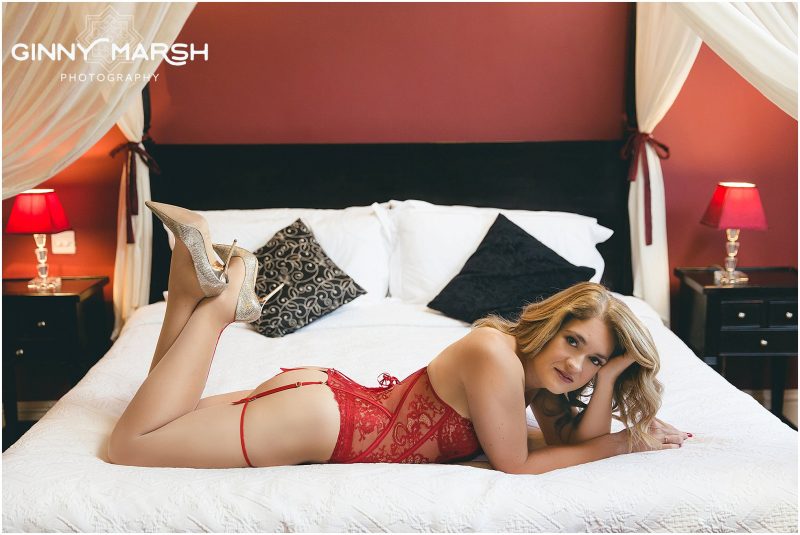 Helen decided on displaying her beautiful photos in one of our  9×9 Matted Albums, which also comes in a lovely protective box with a magnetic clasp.

"Ginny is a great photographer and put me at ease, so it was a completely obvious choice to book with her again."
The shoot took place at Hotel de Vie in Farnham
Hair and make-up by Catherine, who works for Natasha Wiggins Hair & Makeup
Lingerie from Honey Birdette
Are you celebrating your body? Well, you should be!
A boudoir shoot is the perfect way to celebrate you! CLICK HERE if you would like to have a chat about booking your Boudoir shoot.
Thank you to Helen for allowing me to share her lovely images.
Keep scrolling for more photos from Helens Boudoir shoot…
Don't have a clue what to wear? Click below to get your free copy of my exclusive guide sharing ideas and tips for looking gorgeous for your boudoir shoot: