The Top 8 Best Accessories for Your Boudoir Photoshoot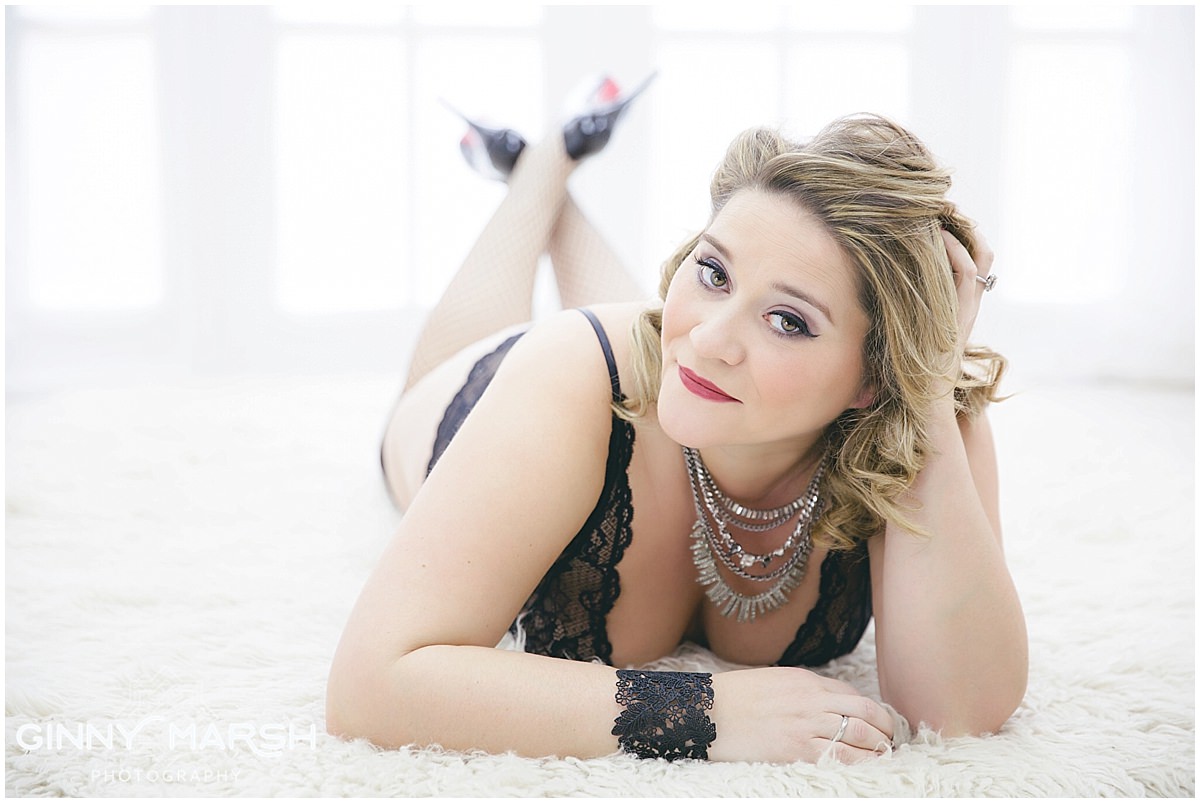 If you're looking for some inspiration about the type of accessories you might want to bring to your shoot then this blog is perfect for you!
I find my clients can often focus so much on the different outfits they are going to wear in the shoot, that they can forget to accessorise. That's why I always have a few bits on hand. However, bringing your own accessories will make your images more personal for you, more unique and will help you create the look you want.
Accessories can really help add style and tie your look together, and are also fun! They could be the difference between your outfit looking thrown together and styled by a professional. Certain accessories can help portray the style/theme you are going for; for example, one of my clients wanted a 1920's theme so I added a feather fan and a diamonte headband to help achieve that style.
1. Hats, Fascinators and Headband Accessories
Hats can add a bit of drama or humour to an image. We love it when our clients bring them in! There are so many different types of hats and headpieces out there, you really have no limits! Just think about the style that you prefer and what suits you and of course what would go with your outfit. You can be subtle or bold with your choices.
Bridal Boudoir shoots work really well with soft light colour fascinators. Another great hat is the summer floppy hats, they can look really cute and fun. You can also get some cool headbands if that's your style.
2. Flower Accessories
I LOVE including flowers in a photoshoot and I love it when my clients bring some to go with their outfit! There's so much we can do with flowers. We can style them into your hair, spread them onto a bed for you to lay on or you can hold a single rose. Flowers are a beautiful accessory.
It's good to consider the colour of the flowers as you need them to go with your outfit/ style. Some flower headpieces can give a festival vibe, or some can be more feminine and subtle and rose petals are definitely more seductive.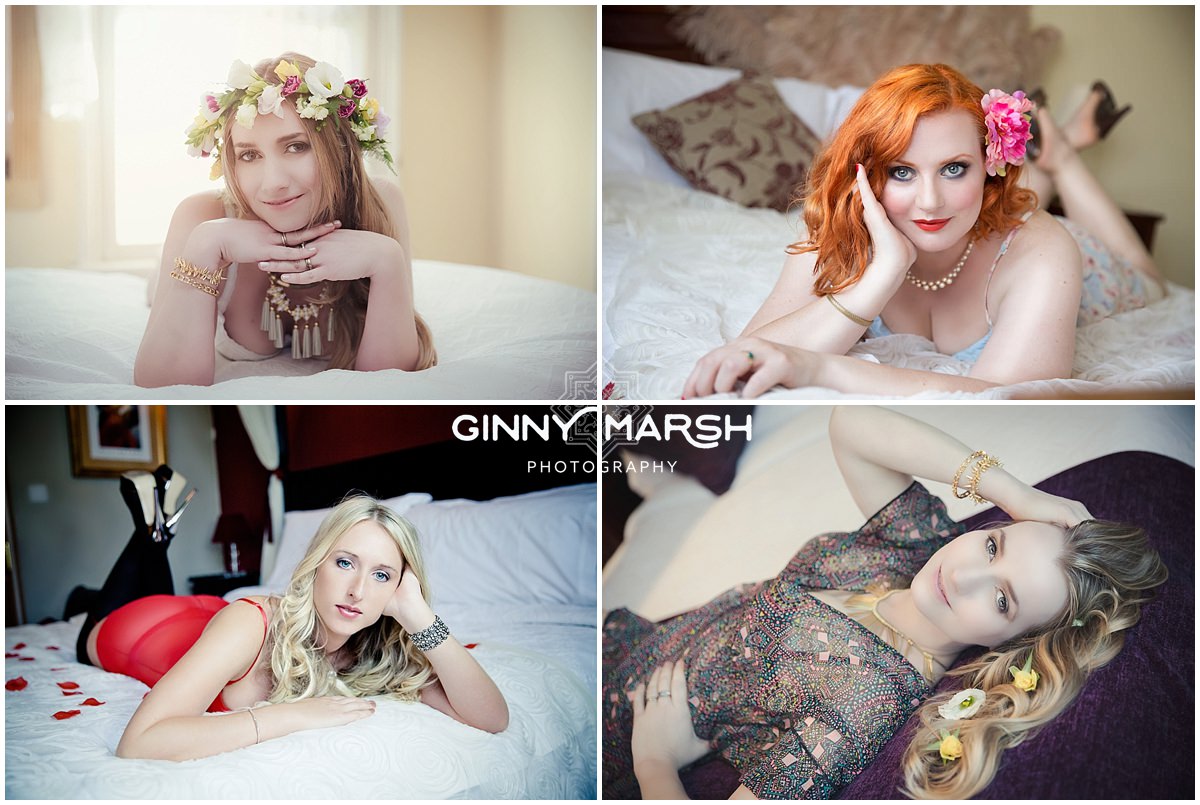 3. Feathers
I love including feathers in photos. They can make you look cheeky one minute, and the next, seductive. I love using them to hide certain body parts leaving more to the imagination or they can be used in a more fun-loving portrait! I usually stick to light pink feathers, bolder colours can be too distracting/ garish. The softer lighter colours keep the focus on you. You can use feather boa's, feather shrugs, feather fans or feather ticklers – they all work well!

4. Fur shrugs
Fur shrugs are a nice accessory for many styles and they don't need to be real fur. They come in many different shades/ styles as you can see in the photos below. They can frame your body and face and add a bit of luxury to your look.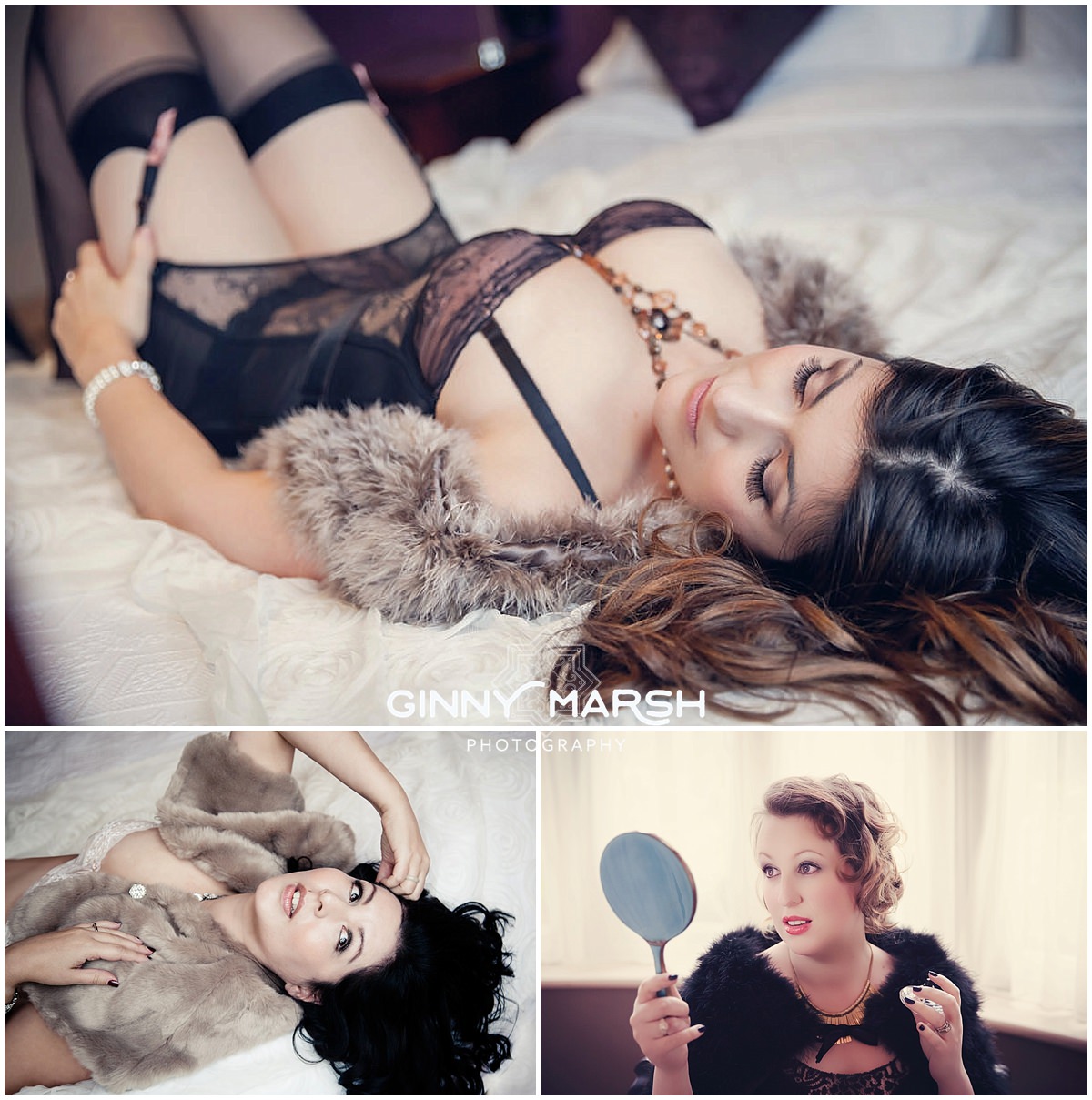 5. Bridal Accessories
This one applies to our lovely brides to be! Veils make a very beautiful accessory and can be quite dramatic, or can be used subtly. They can create a bit of mystery; slightly hiding your body or face. I can also create a dreamy look using a veil by shooting through the material. I also like using a veil almost like a backdrop, so you are surrounded by the lovely white material.
If you're thinking about booking a bridal boudoir shoot – a veil is a must! Even if you're not wearing one on your wedding day. I have two beautiful ones here in the studio (a long one and a short one) that you are welcome to use. Other great accessories for Brides-to-be include; garters, pearls, flowers and diamonte hair accessories, flowers.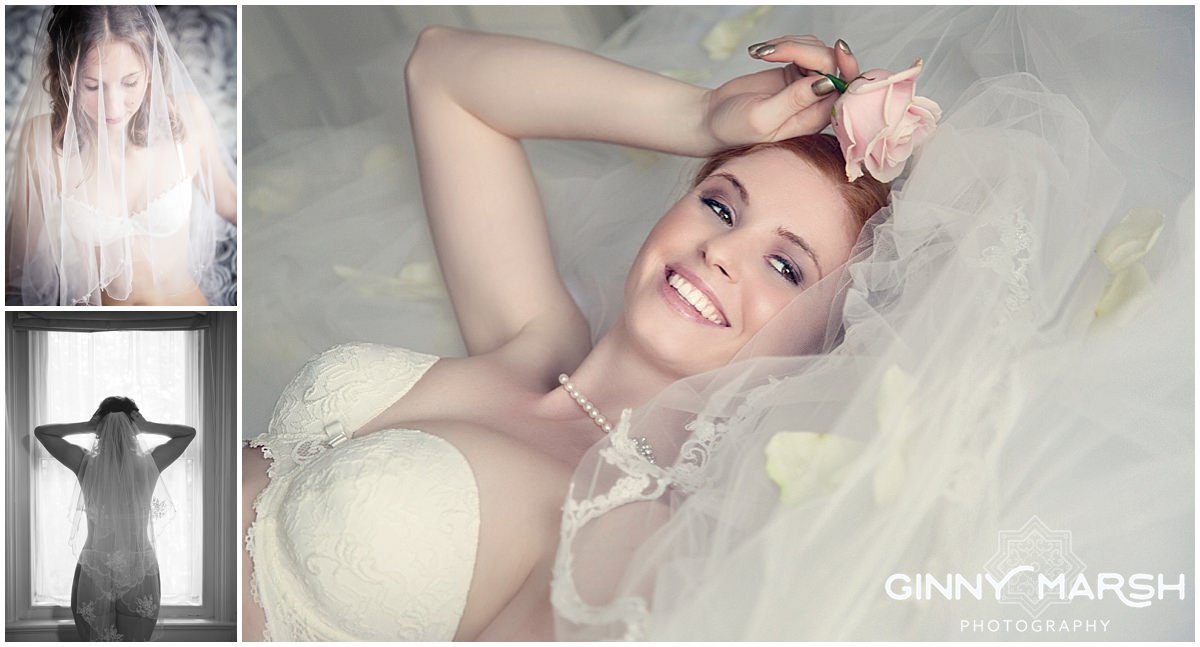 6. Heels
Heels are great for finishing off your look. They were designed to make your legs look longer and they do that really well! You can be quite bold with the type of heels you bring. I recently photographed a lovely lady who brought bright blue heels in, which were her "something blue" to wear for her wedding – it looked amazing! They really stood out. Alternatively, you can stick to the simple black heels, or go all out with some Louboutin's or Jimmy Choo's – just make sure they go with your outfit.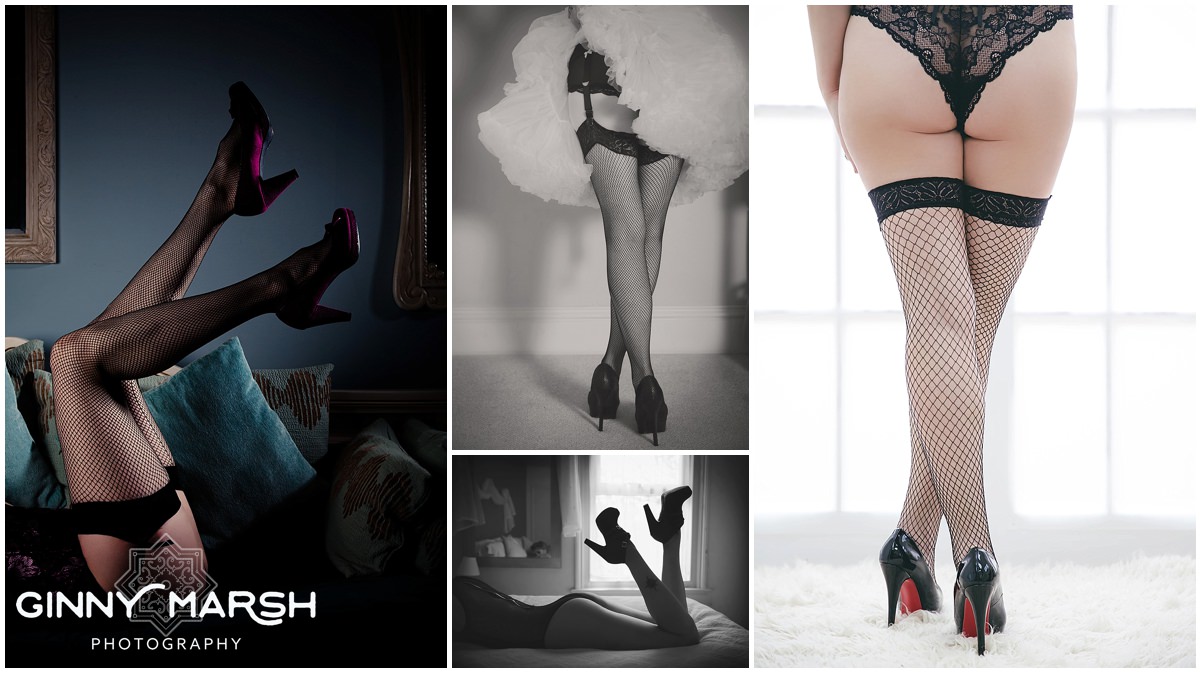 7. Jewellery
Jewellery is a more obvious accessory, but there are so many types/ styles you should have a good think about what would go with your outfit. You also need to consider if you want your accessory to be bold and stand out or if you want something more subtle. If your ears are going to be on show and you have pierced ears, earing's are a must! Consider if you want big dangly vintage style ones, fun hoops or more subtle studs. Bangles, bracelets, rings and necklaces are also a great add on.

8. Other Accessories, such as handcuffs!
There are so many other accessories that you could bring to your photo shoot. Think 50 shades! Why not bring some handcuffs or a tie/ribbon to tie your hands up with?
Whips, chains, nipple tassels or stick on's – all would create quite a bondage-style if it's for a present to your other half. Masks and sunglasses can also be very seductive. Or alternatively, sunglasses can make an image more comical and fun. So its good to have a think about what style you prefer.
Lipstick is a great prop to make people focus on your lips and be very seductive! If you're thinking about having a boudoir shoot with a bit more of a lighthearted look, bringing props like food and drink can help achieve this (Bottle of bubbly? Cuppa in just a t-shirt? I can help provide this!).
Other great accessories for a boudoir shoot include; scarves, fans, silk wraps, long gloves and hand-held mirrors.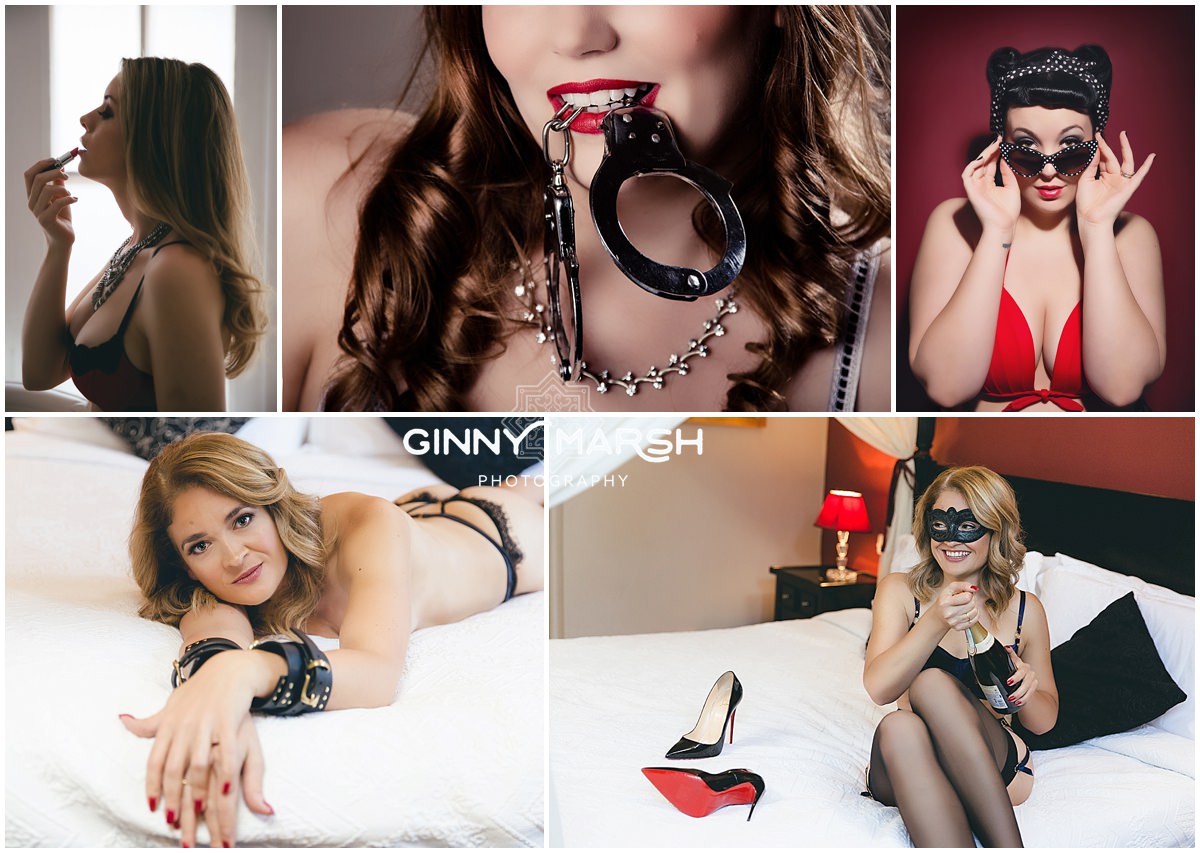 I hope these different accessory ideas helped! If you're feeling inspired, please get in touch and we can talk about how I can help you. I'd be happy for you to come to my studio in Farnham, Surrey and have a chat (or we can do this over Skype if you're not local). You can book a consultation with me through the link below.
Still need some inspiration for what to wear? Click below to get your free copy of my exclusive guide sharing ideas and tips for looking gorgeous for your boudoir shoot:

Thanks,
Ginny x