Four reasons why you need a good headshot
Have you been thinking about updating or getting a professional headshot but are not really sure if you need to? Whether you're self-employed or work for a company – everyone needs a good current headshot.
Everyone needs a good headshot and here's why…

1. Be Approachable
Having a professional headshot on your website or social media immediately introduces yourself. It's important to make your ideal clients feel like they can talk to you and get them to contact you in the first place. If they can see a friendly photo of yourself they are more likely to contact you over someone without. People still prefer talking to people, not computers. With a great headshot on your website, people know what to expect when they meet you. It breaks one barrier straight away. They can see you're approachable and just another human being. This leads me to my second point…
2. Build trust
Keeping your headshot photos recent is also important. If you're using an old headshot when a client meets you there will be a disconnect where they begin to doubt your authenticity… you want to build trust with them not catfish them! Aside from that, having a friendly photo on your website is a way of letting your client in. It shows that there is a person behind the business, and you're willing to help them because you aren't just another big faceless company.

3. Look professional
Having a professional headshot shows you take your career very seriously. It shows you care about your brand and how you come across in work. Professional photos will also give the impression that you are the expert in your market. A good headshot can also be the difference between looking cheap and looking like a luxury brand. If you want to charge a good amount for your service or product then your headshot needs to reflect that.
4. Stand out
Life today has become much more visual; people only spend a few seconds on a website before they can lose interest and click on the next thing. So it's vital you grab their attention with a great photo! There is also a lot more competition now; with websites like LinkedIn potential employers can see so many CV's with just a few clicks. So it's important you stand out from your competition; giving a face to your name means they are bound to remember you. People usually remember faces more than names, after all!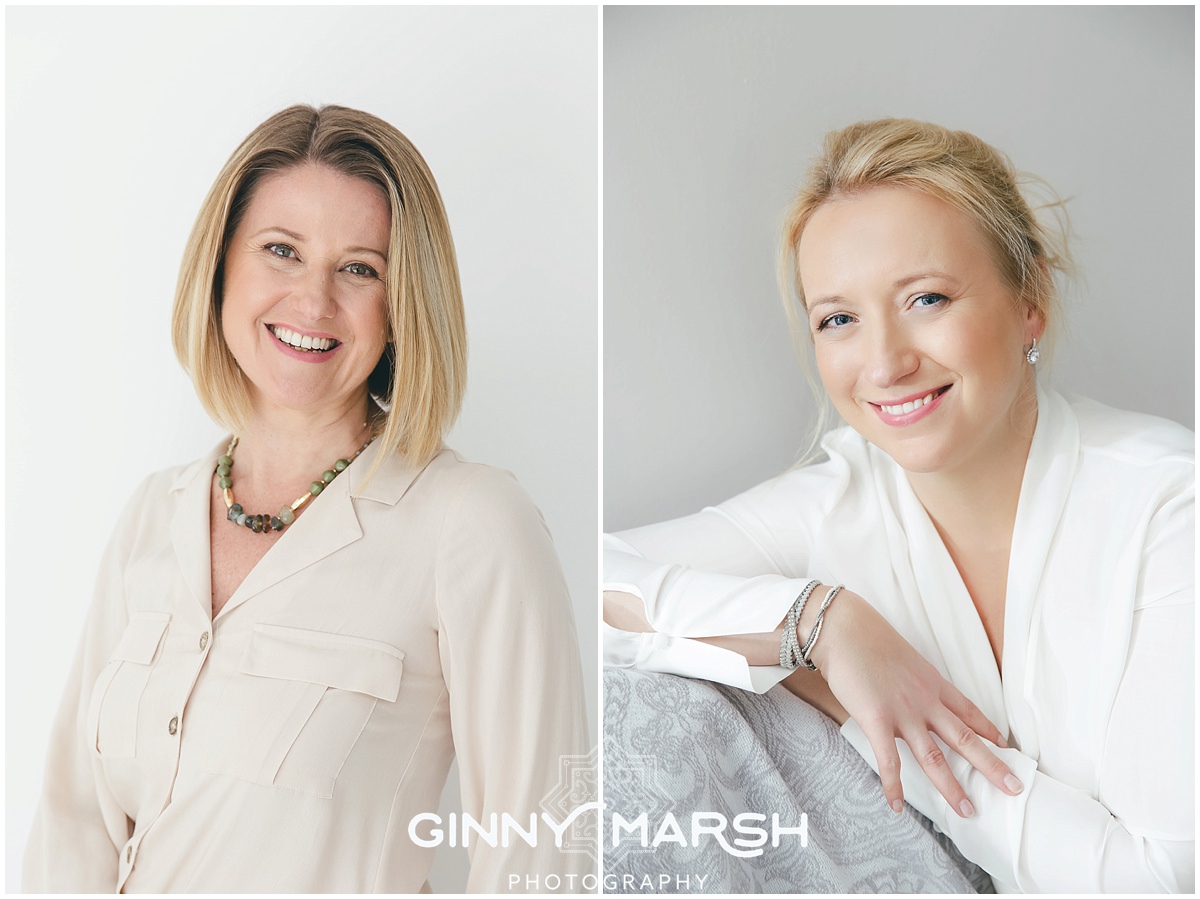 Having your hair and make-up professionally done for your headshot is also important
Similarly, having your hair and make-up professionally done can make you stand out from the rest. It will give you a confidence boost in preparation for your shoot, which will radiate in your photos. Cameras also see less than our eyes, and lighting can sometimes wash out your features. It's important to have your make-up professionally done as the hair and makeup artist will know how to compensate for this, and what products look best in different lighting conditions. Just like actors do for the cameras.
How often should I be updating my headshot?
This question is very important because it's all very well having a professional headshot, but it needs to be kept up-to-date! Your headshot should be updated ideally every 6 months to a year, or every time you change your hair. See point number 3… you need to look professional and show that you take your business seriously!
Are you ready to stand out from your competition?
Contact me and let's have a chat about how I can help you and your career.
I look forward to hearing from you 🙂
Ginny