Flower Workshop with Blush Floral Design
A Fun Way to Spend a Saturday
As I am usually working on weekends, I decided to have a little me time and join my good friend Bex from Blush Floral Design for one of her amazing floral design workshops. This one was all centred around creating a bouquet for Mothers Day, so it was a win win – I got to have fun and learn some of Bex's flower design skills, my mum got a gorgeous bouquet made by me, and Bex got some gorgeous photos!!
Prosecco in a Teacup…..
Now, I love Prosecco, but drinking it from a teacup almost made it feel more special! Such a lovely idea and one that I am sure we will see a lot at Weddings this year!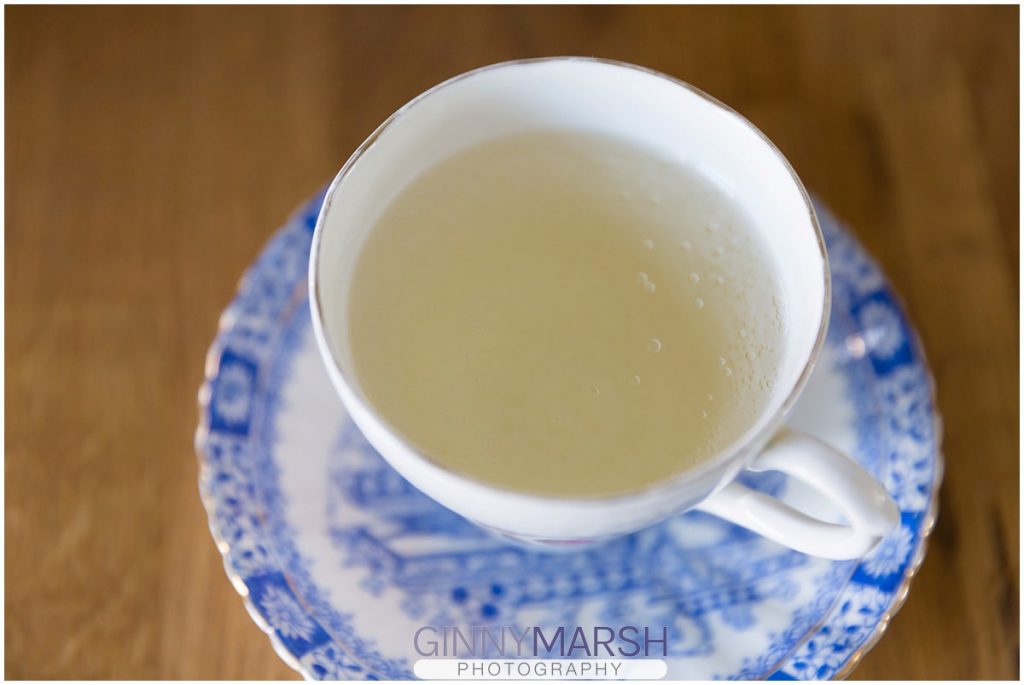 ……AND Chocolate Cake! Could this day get any better!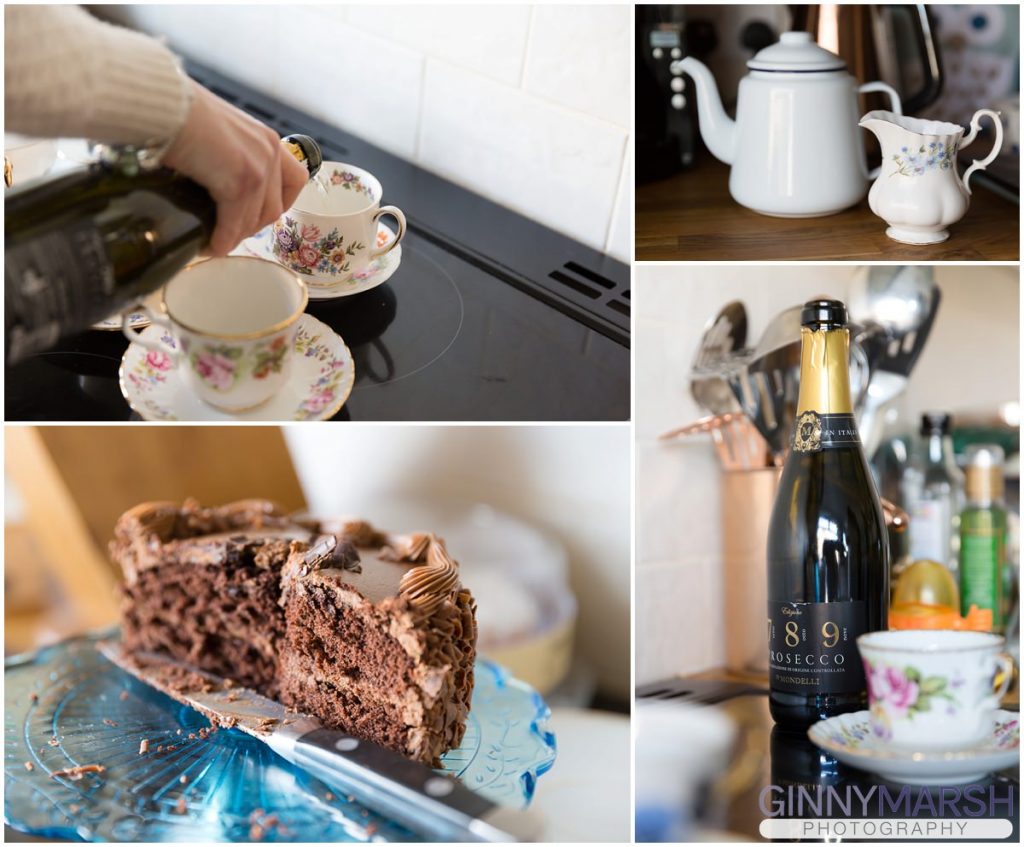 Now for putting together the flower masterpiece… first we watch the expert…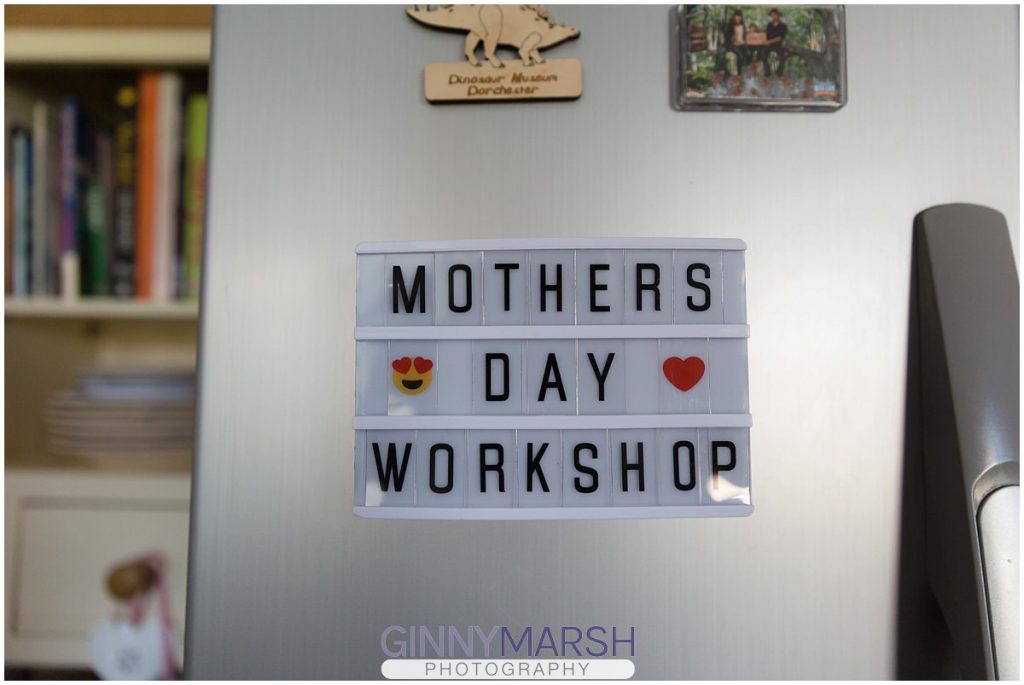 Looks easy, right?!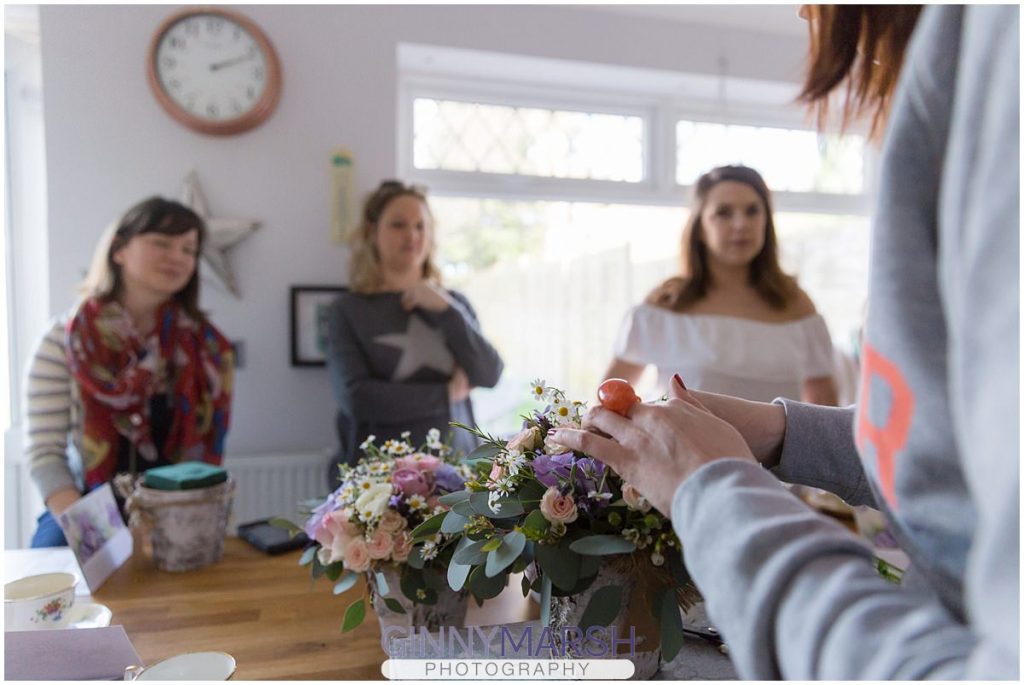 Now for our attempt at making beautiful flower arrangements…
First we make the base layer of foliage, making sure we don't put too much in the middle sticking out of the top!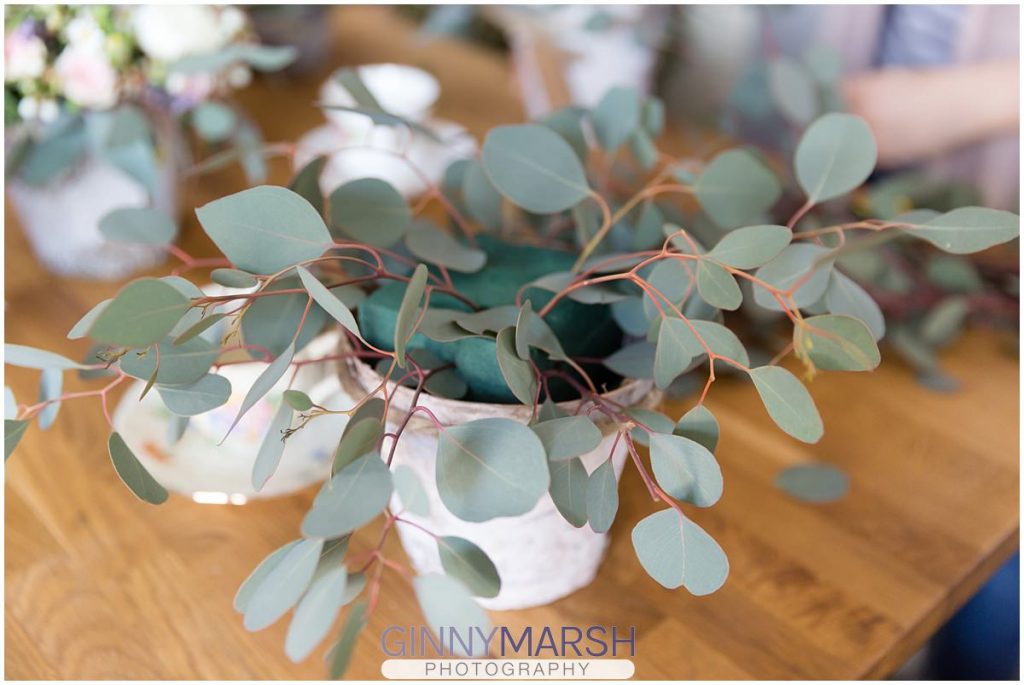 Then we add little flowers and springs of chamomile, before adding some big statement flowers like hydrangea and roses at the end.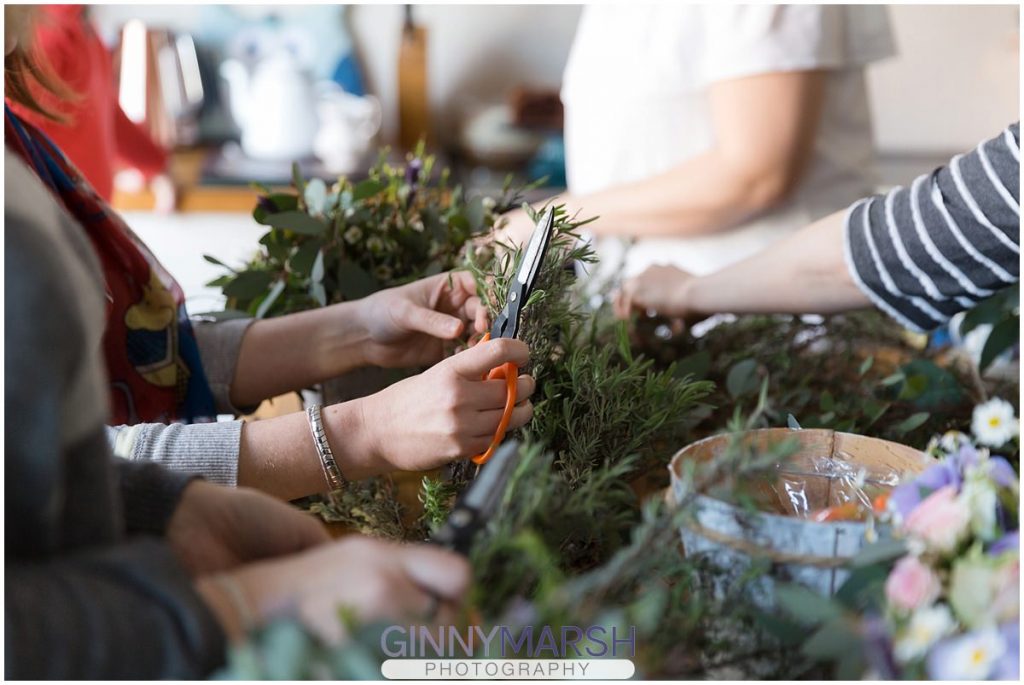 Mine was a little more messy than most (pic below), but I was pretty pleased with it none the less! It just goes to show it's worth paying for a professional, as it's not easy, but my Mum is so pleased that my hard work has gone into creating a lovely bunch for Mother's Day! There's a pic of Bex's perfect little pot under mine 🙂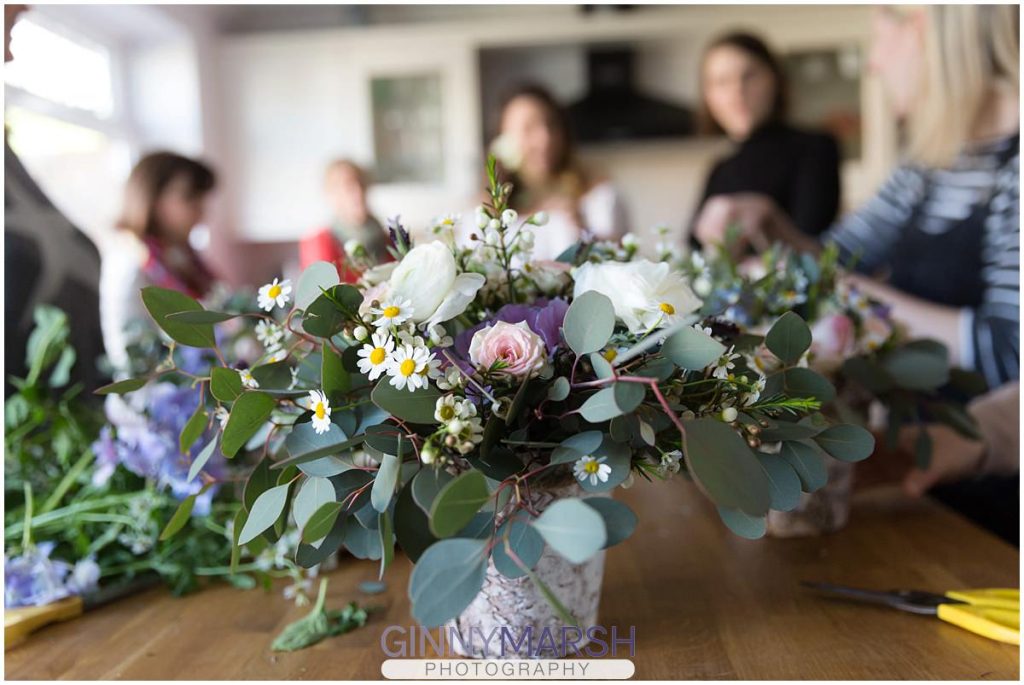 Well done team!
When Bex saw the photos, she said "Ginny!!! These are amazing! Thank you so much for coming today and snapping away, as well as making a beautiful arrangement. Thanks again Ginny, you're so talented!"
Thanks so much for reading my blog! If you or any of your friends are having an event that you would like photographed, please CONTACT ME to discuss availability and package options.
I look forward to hearing from you.
Love Ginny x