Boudoir Photography Through The Ages – 90's Glam Rock
The 1990's are here! – The next in our 'Boudoir Through the Ages' series – 90's Glam Rock
Loving Boudoir photography and what it can do for my clients is why I specialise in it. There is a pre-conceived idea about the word Boudoir and I am writing this series of Blogs to take you all on a journey of Boudoir Through The Ages to help to show how amazingly versatile, classy and empowering Boudoir Photography is!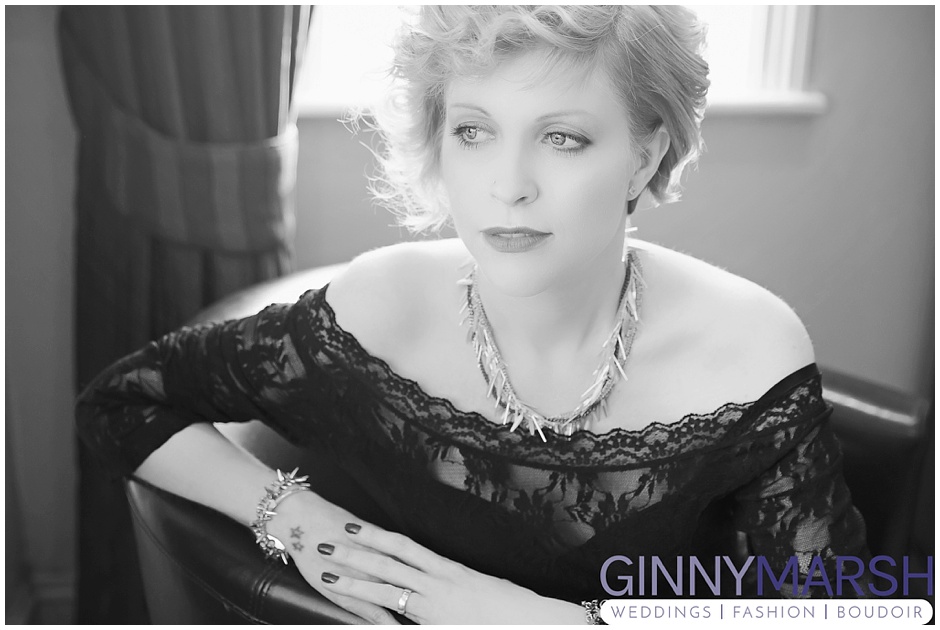 The Competition…
To demonstrate this from a photography point of view, I decided to run a competition locally in Surrey to all women that wanted the opportunity of getting a Complimentary Boudoir Photoshoot. I explained that the series would be taking people through the ages and eras of Boudoir, transforming them from their day to day look into a throw back from some of the key eras in Boudoir. All they had to do to be in with a chance was to tell me which era they would like to be transformed into and why, and to send me up to 3 photographs of themselves.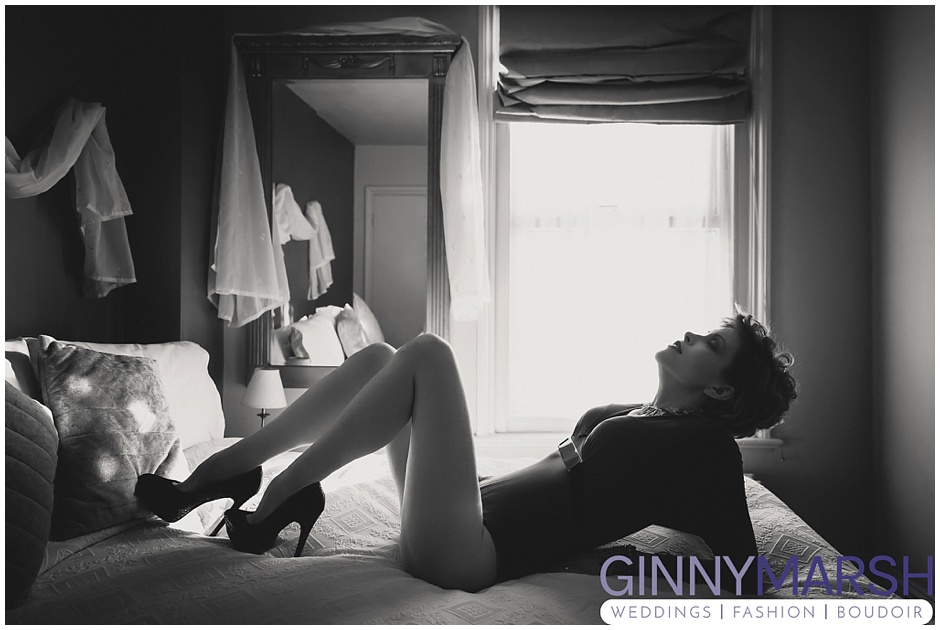 I was overwhelmed with the response and painstakingly looked through all of the images and read all of the stories from entrants. I made my selection based on their answers, then once I had a short list of those, I selected based on their photographs as to how I could help transform them.
I arranged three separate shoot dates and there would be two Era's covered each day. With an amazing team of Hair and Make Up artists, a fabulous venue at Hotel de Vie in Farnham, and loads of wonderful props and garments from fabulous local suppliers, the shoot came together!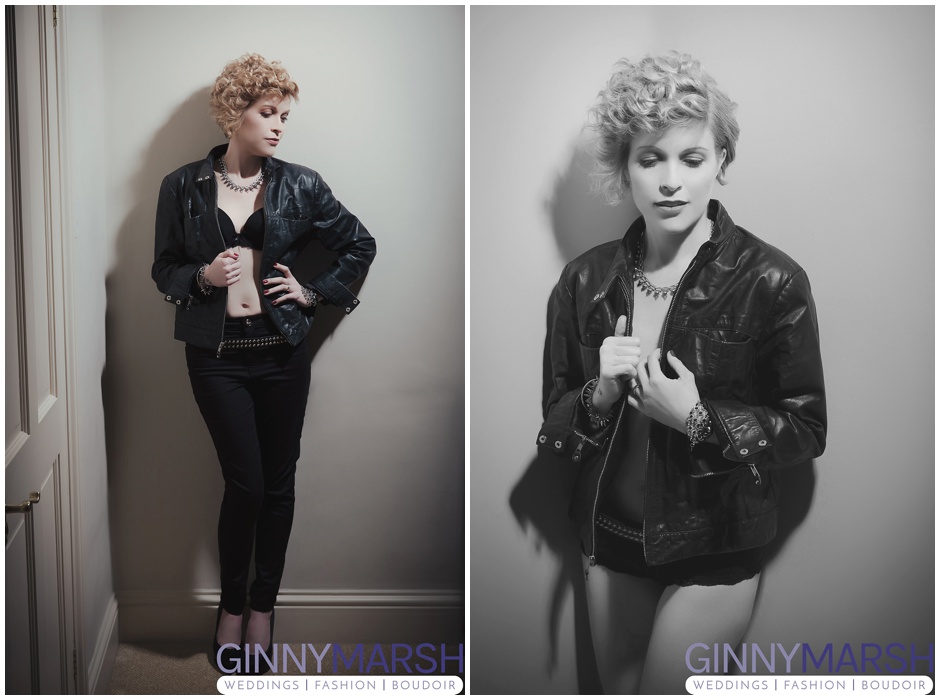 The History of Boudoir… 1990s Glam Rock
The 1990's was the decade of Madonna, Supermodels and Glam Rock! Regular women had the likes of Cindy Crawford, Yasmin Le Bon and Christy Turlington to aspire to. Boudoir Photography at this time began to be classed more as Glamour Photography and the genre became confused and was considered 'dirty and filthy'. The Sun newspaper, although it had been running it's topless pictures on Page 3 since the 1970's, the 1990's was when it became a hugely contentious subject. The internet was born and digital photography began to make taking nude and semi-nude photographs far more exciting and acceptable.
Have a look at our previous blogs in this series covering the 1920's, the 1930's and the 1950's
Our Competition Winner – the Gorgeous Charlie…
Charlie's competition entry caught my eye because she came across as someone who needed a bit of a confidence boost by telling me she doesn't own any nice underwear and is a bit flat chested. She told me she's getting used to her new shape after having her two kids. We're all unique in our own way and what we see as an imperfection, someone else would see something completely different and wouldn't even notice! We should embrace our bodies, no matter what shape or size. Charlie wanted to do something different and see herself in a new light and I definitely think we've achieved that 🙂
Charlie says:
"Confidence comes with age maybe but so does doubt a little. Give it a go and see yourself in a new sexy attractive beautiful way."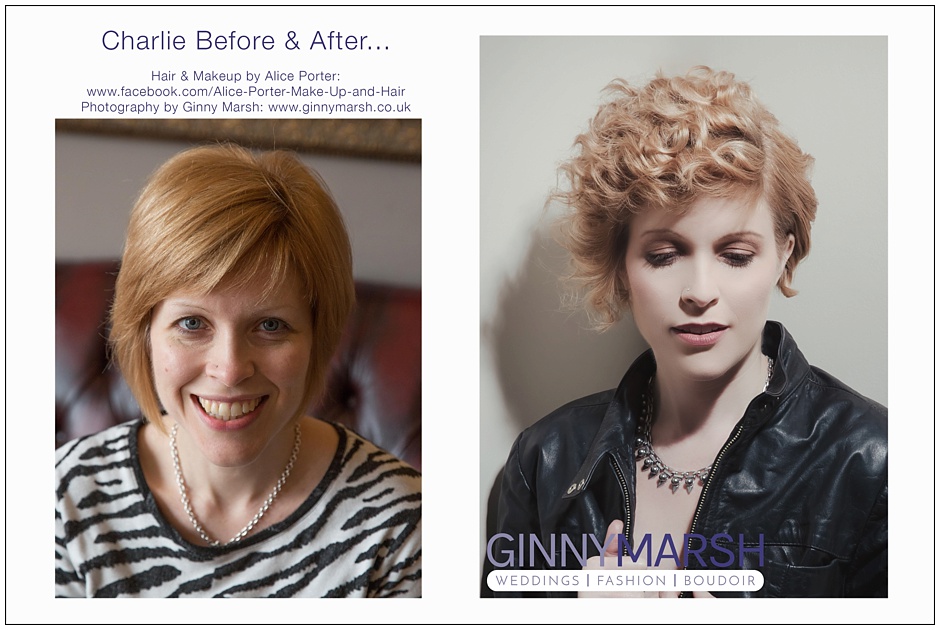 "Ginny is very relaxed and calming and give lots of praise so would relax anyone nervous or apprehensive. I would definitely do it again. It's nice to get a little bit of me time! The pictures are lovely – I'm more of a black and white fan but love the coloured ones too."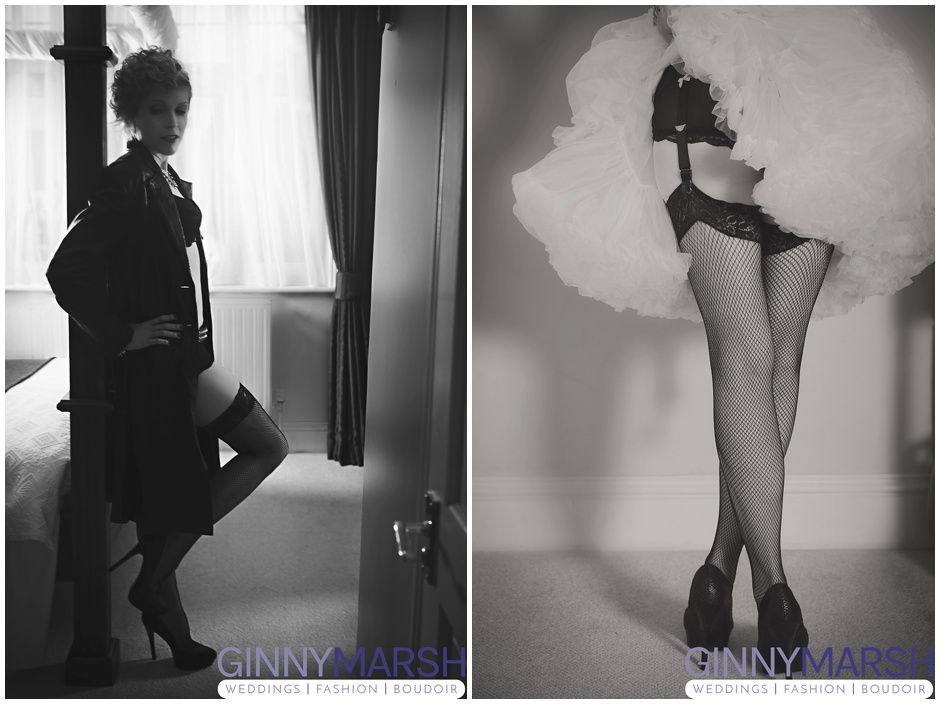 A Boudoir photo shoot can really boost your confidence if you've been going through a tough time, and is such a nice treat and reward for yourself if you've reached a goal.
If you're in need a bit of pampering then get in touch for a full price list and availability! If you've got a special occasion in mind, make sure you book well in advance – it usually takes 4-8 weeks from shoot to finished product. A lot of the outfits and props that I've used for the Boudoir Through The Ages series are available to borrow for other shoots, so if you do have an era in mind that you'd like to be transformed into, then please do say!
Please get in touch HERE. Or just give me a call on the number below – I'm always happy to talk Boudoir!
Many thanks for reading; keep an eye out for the next Blog in our Boudoir Through The Ages series – '00's Modern Day Boudoir! If you missed any blogs in this series, please check them out 1920's Moulin Rouge 1930's Hollywood Glamour 1950's Pin Up and 1960's and 1970s Flower Power
Check out our fab suppliers below…
Ginny x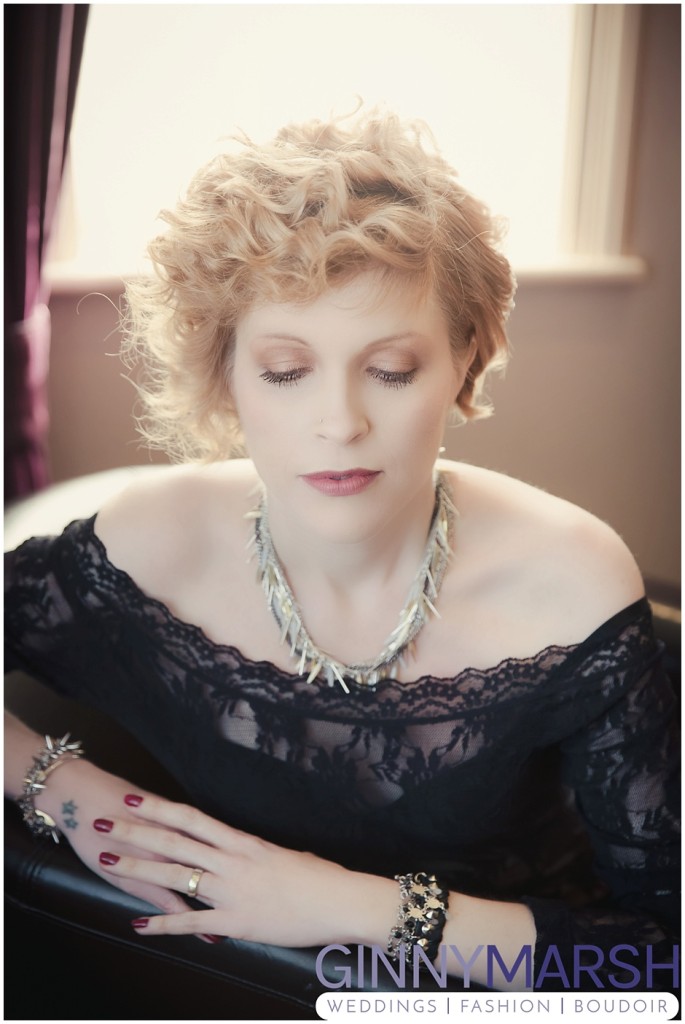 Suppliers
Hair and Make Up – Alice Porter Hair and Make-Up
Jewellery and Handbag – Helen @ Stella & Dot / Helen's Facebook Page
Petticoat – Tania @ Doris Designs / Tania's Facebook Page
Shoes – New Look
Bodysuit and Lace Dress – Ebay
Location – Hotel de Vie / Hotel De Vie's Facebook Page
Photography – Ginny Marsh Boudoir Facebook Page