Carole's beautiful 20th Anniversary portrait shoot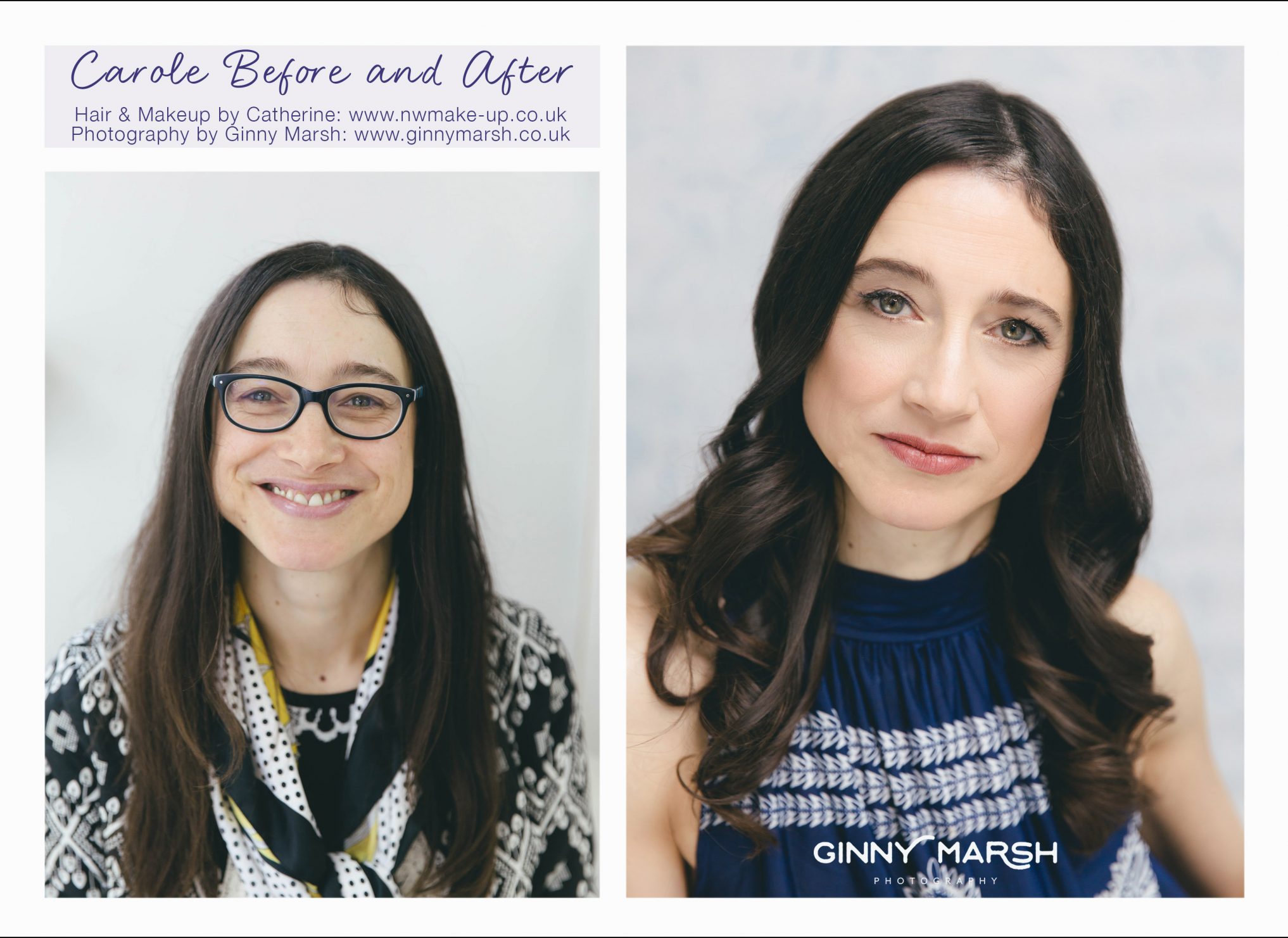 Meet Carole
I had the pleasure of photographing Carole recently, she decided she wanted to have a photo shoot for her husband for their 20th anniversary. How lovely! She managed (with some difficulty) to keep it a surprise for him!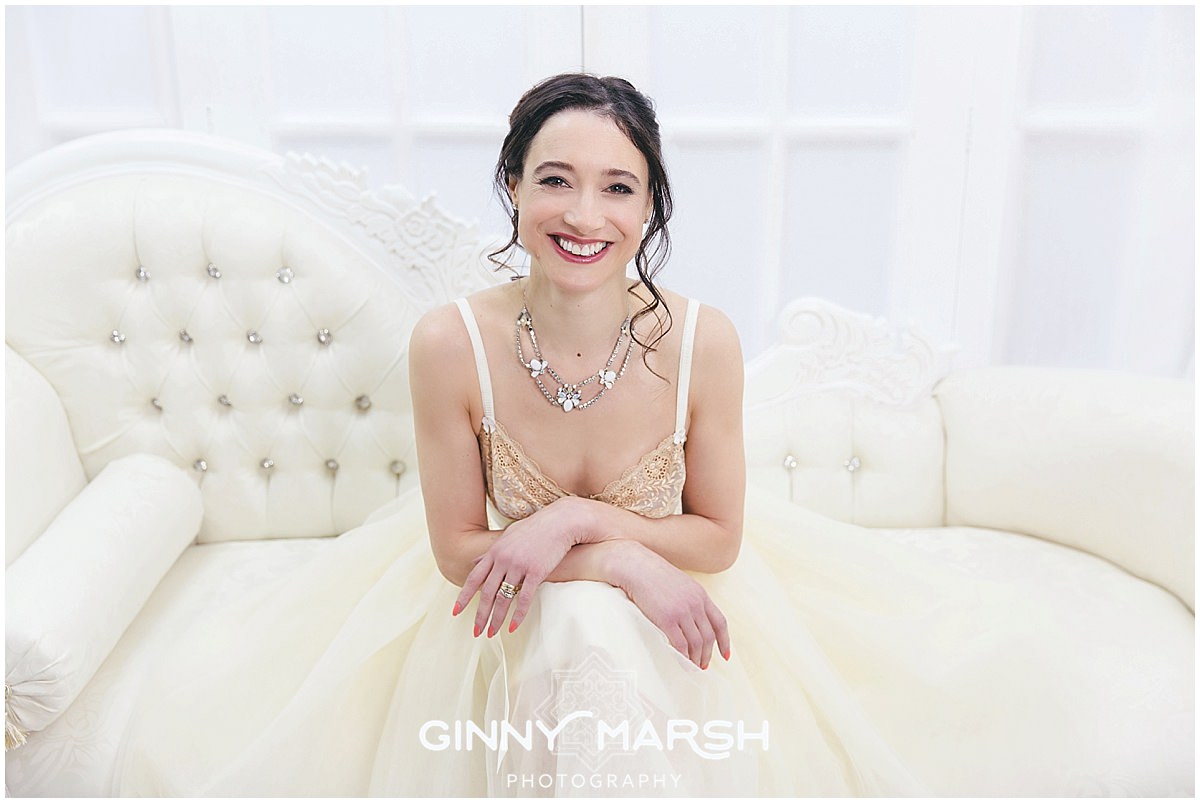 Preparing for the shoot
Before the shoot, Carole came in for a consultation with me to get some different ideas for outfits and to discuss the type of photos she likes. Carole had no idea what to wear, so she brought a few bits with her, and had a good look through my studio's wardrobe. Luckily, we found a few things she wanted to borrow, ready to use for her beautiful portrait shoot!
Carole wanted to include both boudoir and some beautiful portraits in her shoot. This was great fun for me as we got to do a real mixture of more fun smiley poses as well as more seductive ones. Carole usually wears glasses so it was good to discuss beforehand if she wanted to wear them during the shoot. She opted to do some with glasses and some without.
Having a consultation before your shoot is important as it helps plan your shoot and build your excitement. It also helps me get a better idea of what you want so we can nail your look and style!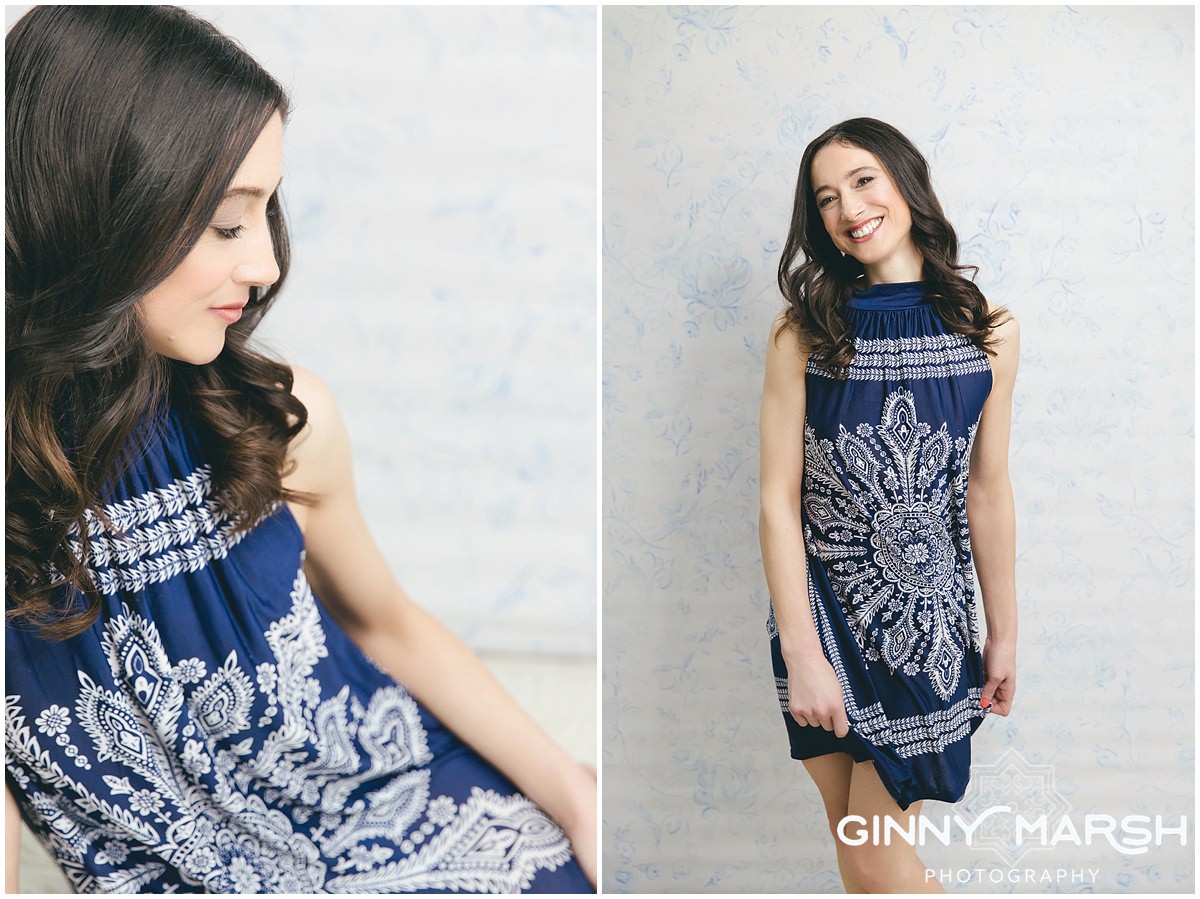 Hair and make-up
On the day of the shoot, Carole was transformed by the lovely Catherine from NW Makeup, who did her hair & makeup. It's great having Catherine there as she really makes my clients feel special ready for their shoot.
My hair and makeup artists will make sure your hair and make-up is in place at all times and you're looking fabulous! We can also change your hairstyle halfway through so you get a lovely different look. Having professional hair and make-up is also important as it makes you camera-ready. By this I mean it makes your facial features stand out more for the camera because it sees less than our eye so you need more on. Plus, different products work better for different lighting situations.

What Carole has to say…
"I was a bit nervous at first as I wanted a sexy boudoir shoot but didn't have much idea of how to go about it…
My shoot was beautifully put together in a relaxed setting and made me feel at ease with Ginny and her team. I felt confident just after speaking about what I wanted to wear and felt sexy too. On my shoot, I felt amazing and with the support I had, I could make my own decisions about outfits and felt beautiful.
I didn't really know if I was going to achieve such a beautiful look but they all made it possible. I loved all the different styles and settings. My favourite photos were the boudoir ones and me looking at the camera whilst laying down. I just feel so excited every time I think of my shoot!
I will not experience anything so amazing as getting my hair done and just going for it! I wanted a natural look, which the team did. My images were fantastic and I looked and felt beautiful; I know my husband will absolutely love them as much as I do. Thank you, Ginny and the team!"
When Carole surprised her hubby with the gorgeous album…
"I gave my husband the bag after dinner, he was gobsmacked and said 'wow these pictures are beautiful'. He was absolutely thrilled with them all and especially loved the picture with me wearing the blue dress and the ones with the feathers as well. My girls also loved them.
I will treasure these photos for years and would definitely recommend you. Thank you so much, Ginny"
Thanks so much, Carole for the lovely feedback! I had a lot of fun photographing you!
Photographer: Ginny Marsh Photography
Hair and make-up: Catherine from Natasha Wiggins hair and make-up
In need of a confidence boost
Or a present for your partner?
Contact me below and let's chat about how I can help you!