Katrina's Fabulous at 50 boudoir shoot
Meet Katrina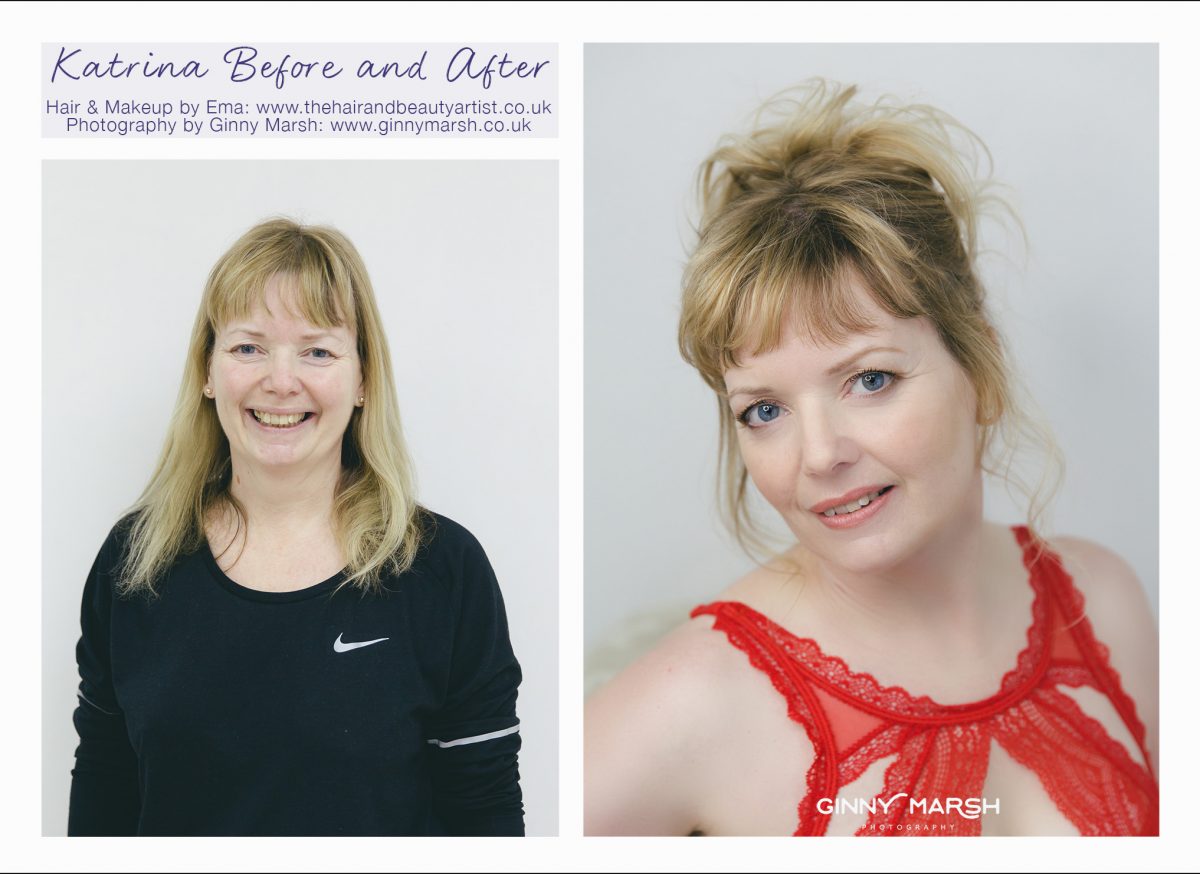 If someone told Katrina about a year ago she'd be booking a boudoir shoot with me to celebrate her being fabulous at 50, I don't think she would have believed them!
Katrina decided she wanted to do a Boudoir shoot with me to get a bit of a confidence boost and to celebrate 50th birthday! She also wanted to do it as a special birthday present for her partner who was also turning 50.
Katrina has been through a lot and really wanted to celebrate what she's achieved and how far she's come. She suffered from low self-esteem to the point she couldn't really look in a mirror. Her partner, who she met at the gym, really changed this for her so she finally felt ready to celebrate her fabulous body with a boudoir shoot!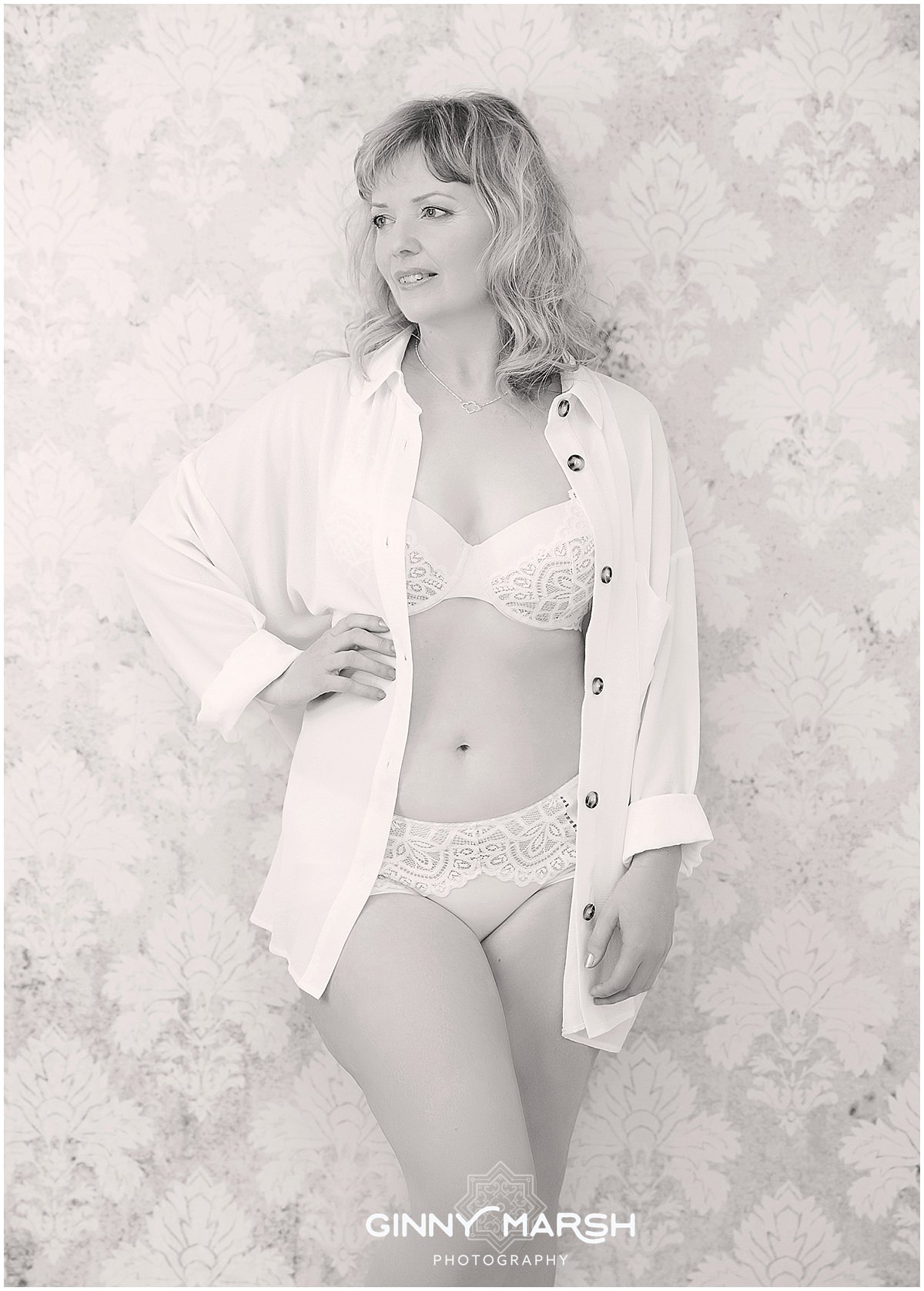 Preparing for the shoot
Before the shoot Katrina came into my studio and we had a good chat about all the different things we could do in the shoot, and what her preferences were. Meeting before the shoot is vital, as it helps me find out exactly what you want from it, the type of photos and poses you like, so I can plan the shoot perfectly to your needs. It's also a good time to discuss any worries you might have. It's not always easy for everyone to get in front of the camera, so I will always make sure you feel comfortable. Another thing that we discuss is any possible outfit choices; this gives us a chance to see if we can add any accessories to the look, or work on a plan of what other outfits you may need.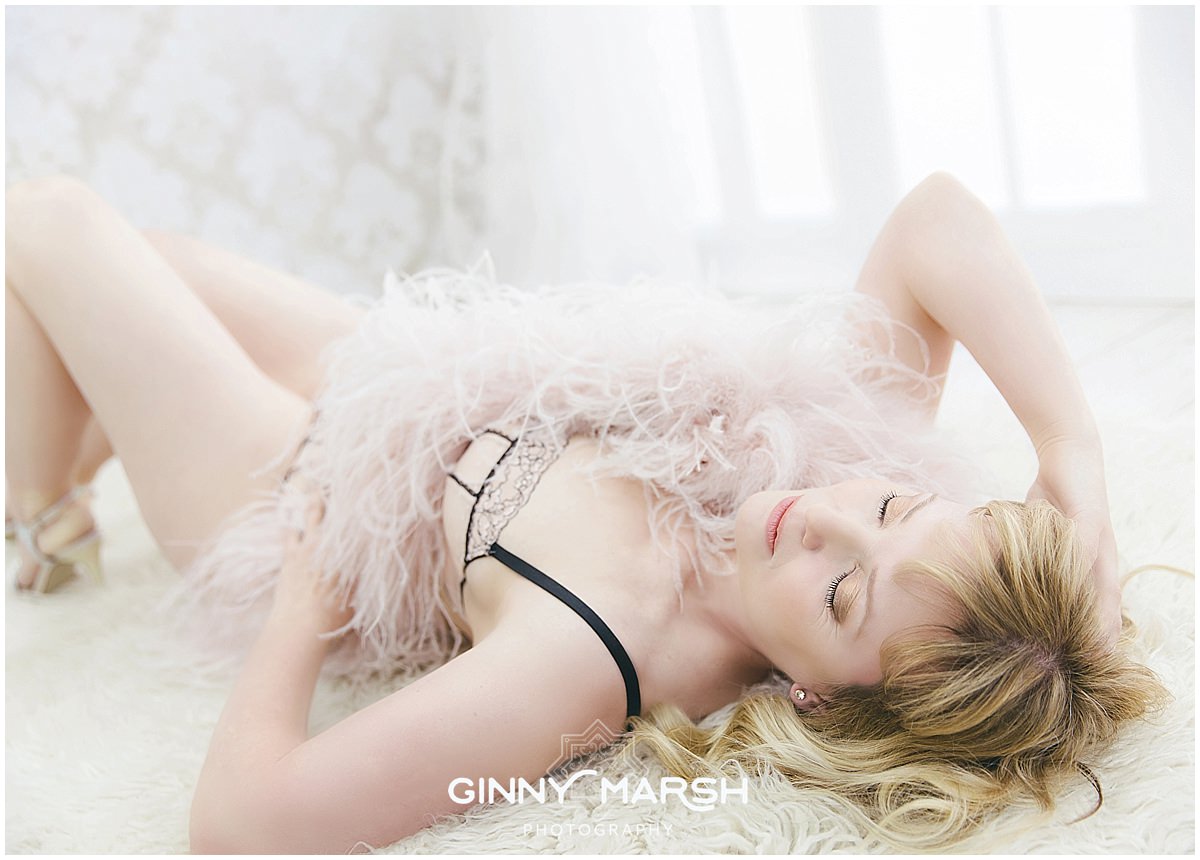 Katrina's boudoir shoot
On the day of the shoot, our lovely hair and make-up artist Ema came in and completely pampered Katrina. Katrina loved this and told us:
"Ema [the hair and make-up artist] was really nice, lovely and very friendly and did my makeup beautifully. She did a brilliant job touching bits up during the morning too".
For my clients, having their hair and make-up done is so important, because it gives them a big confidence boost ready for the shoot. I also recommend my clients to have this done as it helps make your features stand out for the camera, which can't see as much detail as the human eye. My hair and make-up artists also can change your hair or lip colour halfway through the shoot as well, so you can get another beautiful look! Throughout Katrina's Fabulous at 50 shoot, Ema was on hand to keep her hair and make-up looking perfect at all times.
Think about what colours really suit you, and base your outfits around those colours…
I had a lot of fun photographing Katrina, she bought some great outfits in. I especially love the red underwear set in the image below and the swimsuit look, which we accessorised with a lovely floppy beach hat and lacey bracelet. You can be quite creative with your outfit choices… Although, a basic black/ red underwear set is always a safe bet and still super sexy.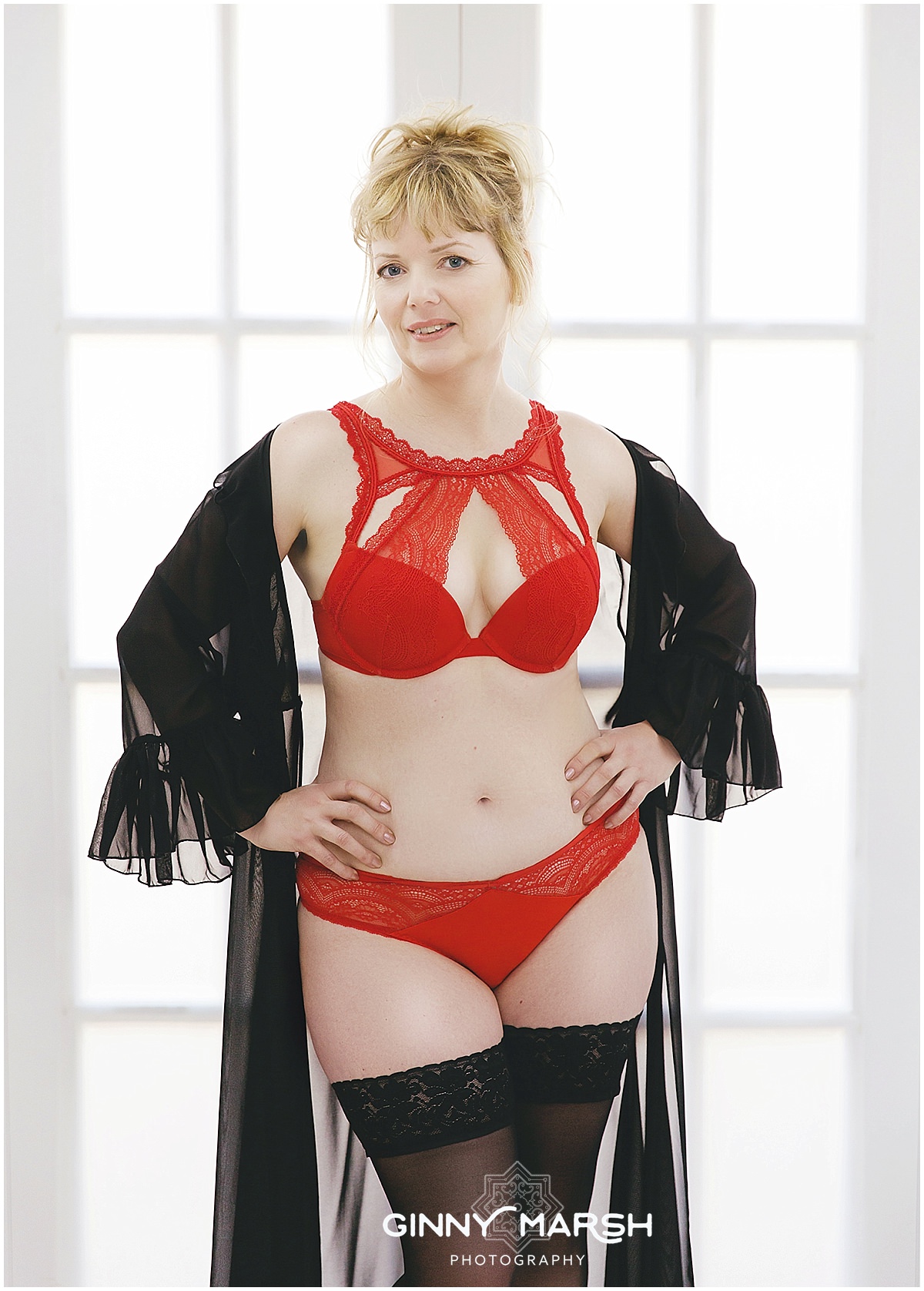 Katrina's thoughts about her experience
"I did it to give me back my confidence after going through a very difficult time in my life. It was something I thought I'd never manage to do, so having now done it, it's made me close the door on that old life."
"I love my photos, I guess I wasn't sure what to expect as I don't normally like looking at photos of myself! I really liked having a choice of black & white or colour. They've done so much for my confidence I can look at them and think, I do look good. I never thought I'd show them to friends but I have, I'm really proud of them."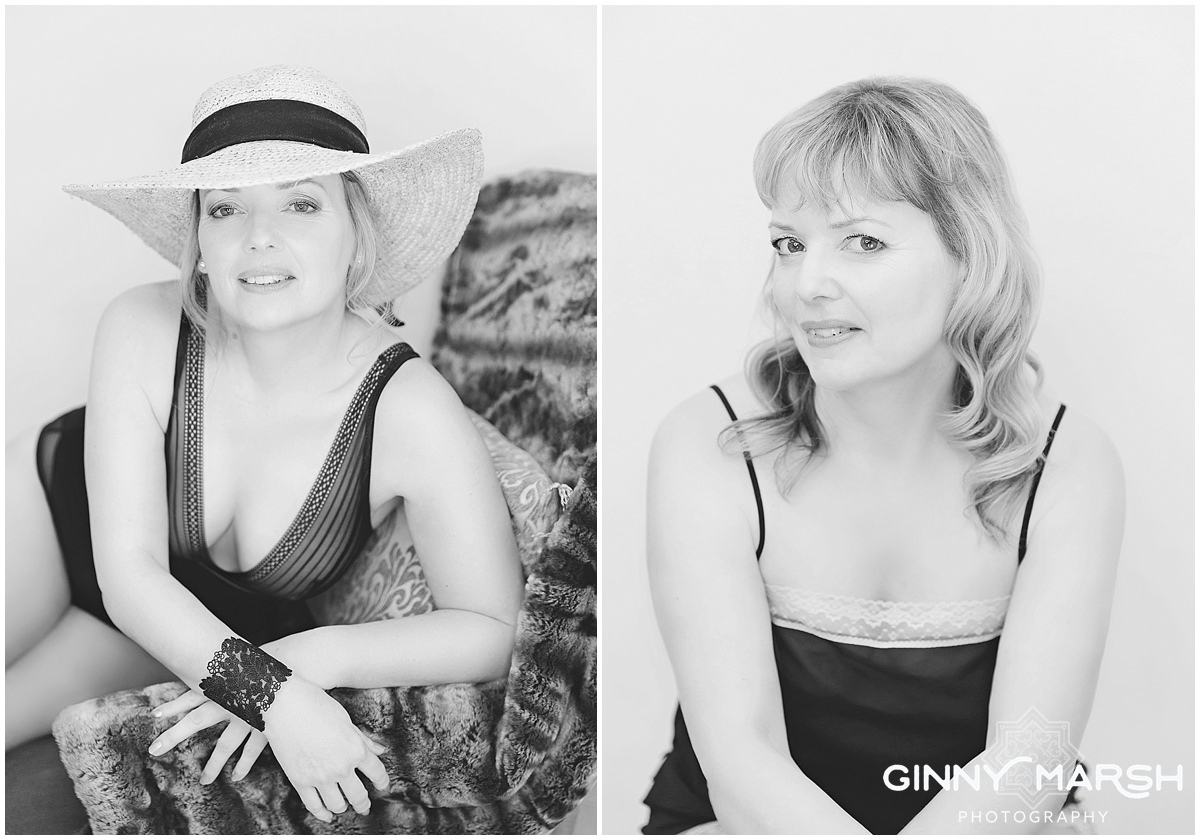 Katrina's Partner's reaction
Katrina surprised her partner with her photos presented in a beautiful folio box. He was kind enough to contact me and tell me his reaction too!
"I wanted to say thanks, they were amazing!! The prints and presentation box were lovely and the photos captured the fun and playful side of her. I would never in a million years think she would do this!! So thanks for making it possible, as I know she needed lots of reassurance and it was so interesting her telling me all about you and her journey you took her through!! I loved them!!" 
Katrina's message to the ladies thinking about having a boudoir shoot:
"Do it !! For whatever reason you're thinking about it,  it's an amazing experience and it makes you feel so good. Highly recommended."
Photography: Ginny Marsh Photography
To see more photos from Katrina's fabulous at 50 boudoir shoot please keep scrolling!
Are you celebrating a milestone? Or think it's about time you celebrated your body?