Celebrating Valerie's amazing 11 stone weight loss with a Gorgeous you Photoshoot!

Meet Valerie…
I had the pleasure of photographing Valerie, who I met through Slimming World. She has achieved a whopping 11 stone weight loss! She is also about to reach a milestone age this year; so she thought it was the perfect time to celebrate all of this by having a Gorgeous You Photoshoot. Valerie decided to bring her twin sister along and have some lovely photos with her as well as each of them on their own. Check out Valerie before and after she lost the 11 stone just above.
Valerie tells us all about her weight loss journey…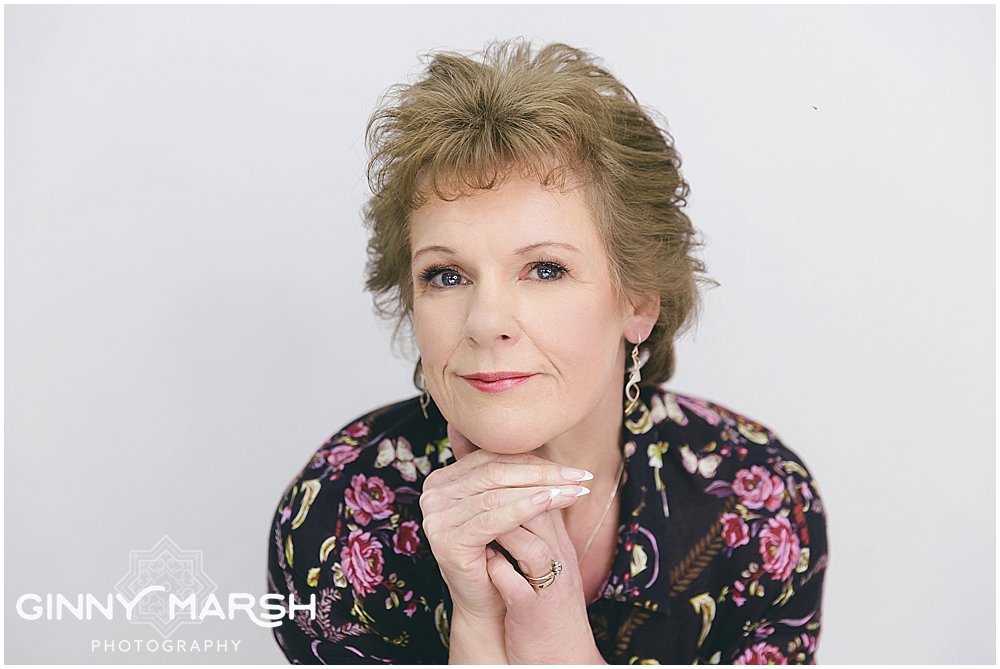 Valerie's yo-yo dieting journey
"I have been yo-yo dieting most of my life, trying one diet after another including meal replacements, calorie counting and slimming clubs.
As an adult, I hovered between a size 16 to size 18.
There were different points in my life where my weight fluctuated due to my circumstances. At one point I found I was just too busy, so we mainly ate easy, with either chips, pasta or we had takeaways. At another point in my life I stopped smoking, the mortgage went up and things were financially tight. Consequently, we had to eat cheap foods and filled up on carbohydrates such as bread and pastries. Since we didn't go out much, we felt justified in allowing ourselves a few little treats. I also found that the seasons affected me a lot. When the clocks went back, I would be back to eating 'nice' foods that were available in the shops for Christmas. Our meals also were served with a glass of wine (or two).
In January 2012 my sister and I both joined a slimming club. I did quite well, to begin with; I lost a stone in my first 6 weeks. By October I was 4 stone 5 lb lighter and had dropped back down to a size 18.
However, the nights were drawing in and I found travelling to the meetings and then cooking rather wearing. I thought to myself, 'I've managed to lose over 4 stone and could do this on my own. So I stopped going to the meetings. To start with the weight crept back on slowly, so I hardly noticed.  When I did weigh myself, I thought "well it's only a couple of pounds". Then a couple of pounds became a stone and after this I just stopped weighing myself, convincing myself that my scales were broken and were showing the wrong weight.
By 2015 I had gone back up to a size 22."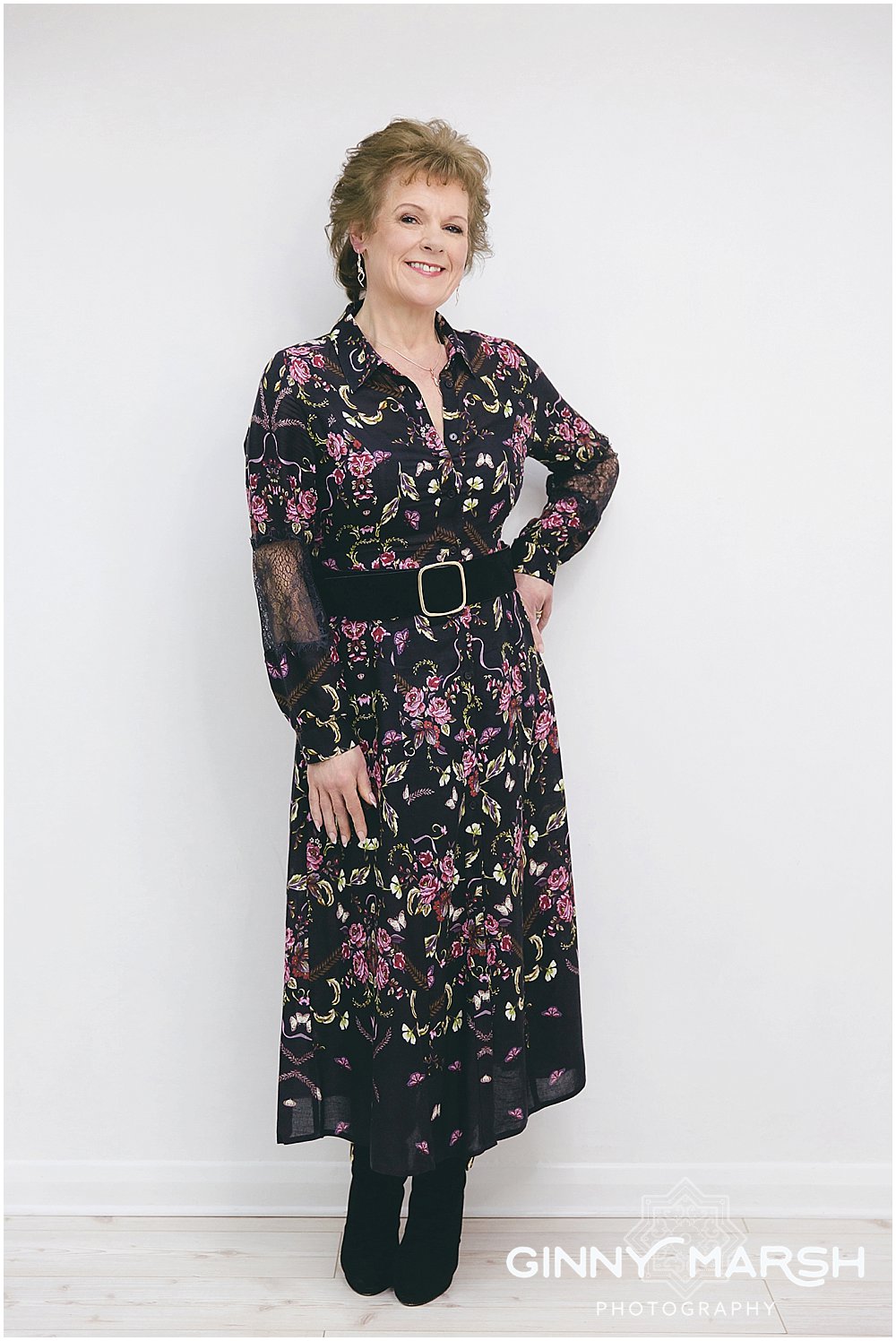 The push Valerie needed to re-join slimming world
"I tried to avoid my photo being taken. It was when family photos were required that I tried to blend into the background, but unfortunately, someone managed to take a couple of pictures of me. I was horrified when I saw them and started to be more aware of what I was eating.
In January 2017 I joined Badshot Lea Slimming World group in Farnham, which has since moved to Hale. At this time I was wearing a size 24 to 26. I felt very anxious and was worried about being the biggest person there. I waddled up to the scale and I was shocked to see how much I weighed."

Valerie's weight loss journey
"Staying to the Slimming world meeting's really helped me to stay focused on what I wanted to achieve. 6 months later and I had lost 3 ½ stone and people were beginning to notice. By Christmas 2017, I had lost over 6 stone and had dropped down to size 18.  I was amazed at myself, when I started I thought I would struggle to lose 4 to 5 stone.
My first target was to be able to cross one leg over the other, to look elegant sitting down, like most ladies did. After I achieved this, I wanted to be able to wear my wedding and engagement rings again. I hadn't been able to put them on my finger for at least 15 years! Amazingly, I am pleased to say I have now achieved both these goals, in fact, my rings are a bit loose on my fingers these days!
I started to exercise more, enjoying walking, swimming and badminton, none of which I could do before joining Slimming World. My hip, feet and knees used to be so painful or ache. I would also get out of breath and tire quickly. Now I just have so much energy and I am probably the fittest I've been in over 20 years.
In December 2018 I reached my Target Weight, I have lost a total of 11 stone and I'm now a size 10-12. Everyone at the club cheered, some even shed a tear with me. Within the two years, I had been attending classes it was as if the whole group had been on my weight loss journey with me."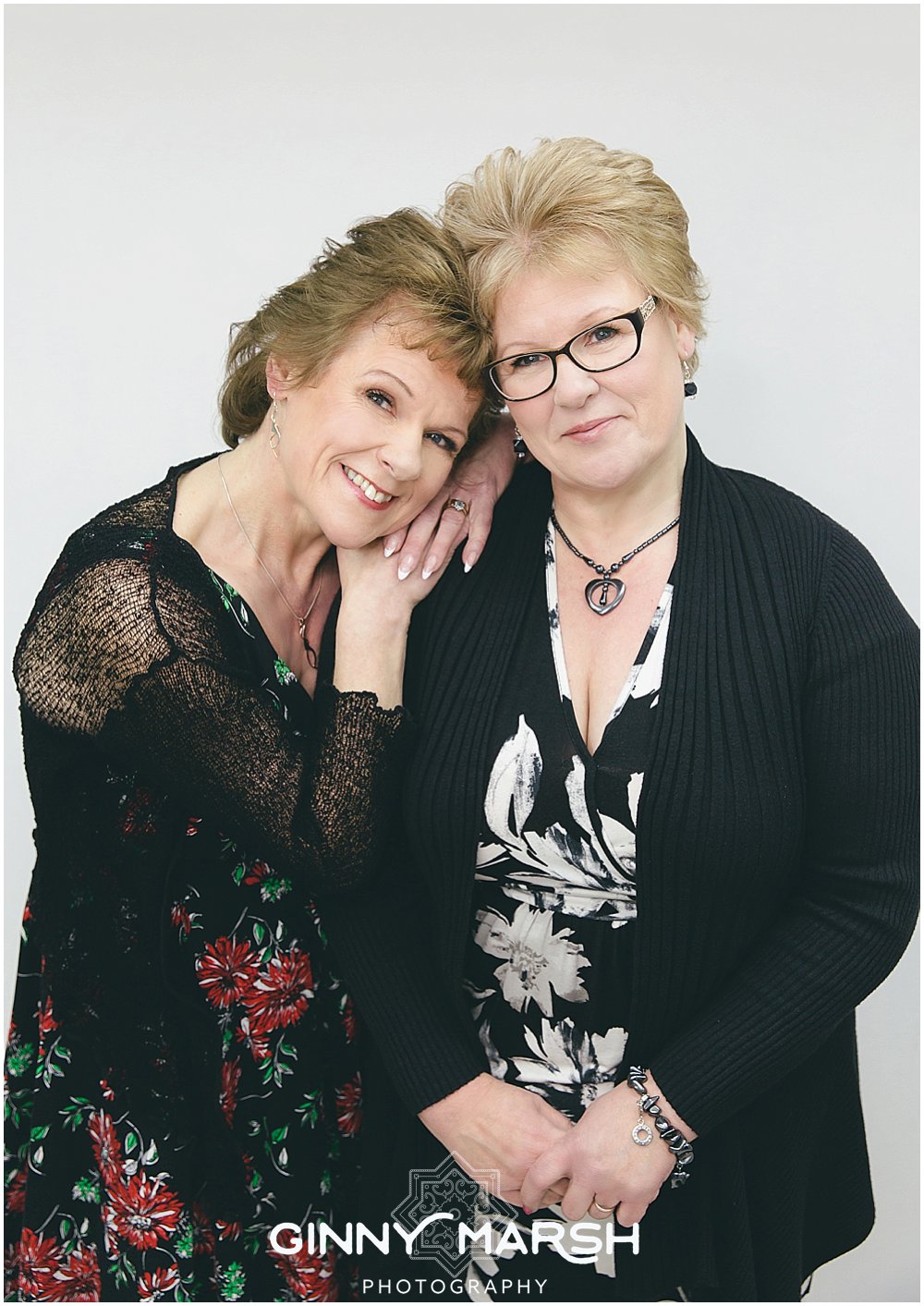 Valerie's thoughts about her shoot experience:
"I have always felt I look bad when having my photo taken. Either looking goofy or standing badly and never really knowing how to pose.
I was apprehensive at first, especially as I had never had someone do my hair and makeup just before having my picture taken. The hair and makeup artist was lovely and helped us to relax. She checked we were happy with what she had done if not, she tweaked it until we were satisfied. I soon relaxed and began to enjoy the whole experience. I'm really pleased with the images and feel they really reflect the real me and without the awkward posture and poses!"
Thank you, Valerie. I am so happy I could help you celebrate your weight loss and feel amazing!
Valerie had one of our gorgeous 14×11 Reveal print boxes to store her fabulous prints. Any time she feels she's slipping back to old habits she can look back on her images and be reminded of her goal and her achievement. You can do anything if you've got the right mindset!
Photographer: Ginny Marsh Photography
Hair and make-up: Catherine from Natasha Wiggins
Are you ready to celebrate your body?
We should all be celebrating our bodies, no matter what age, shape or size!  So why not do it with a photoshoot and feel incredible?!
Keep scrolling to see more of Valerie and Gilly's beautiful photos.
Thanks,
Ginny
x