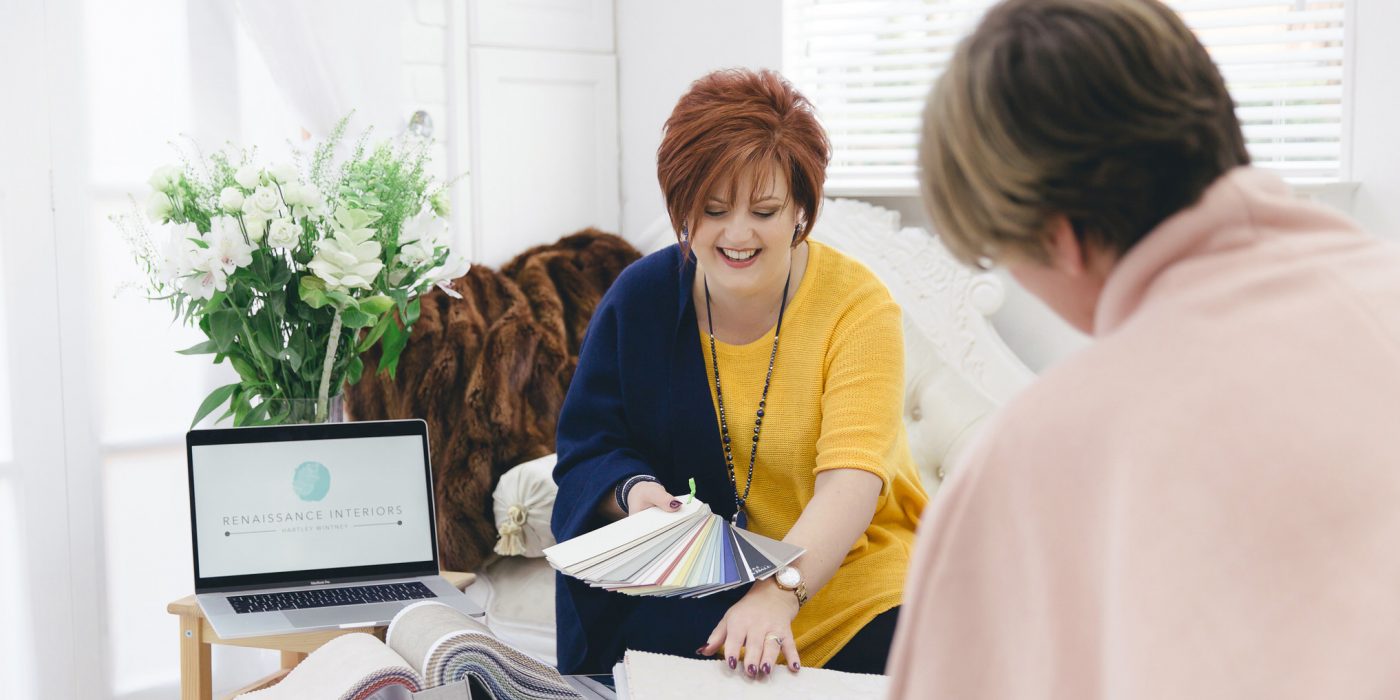 Personal Branding shoot for Interior designer Karen Chapman | Renaissance Interiors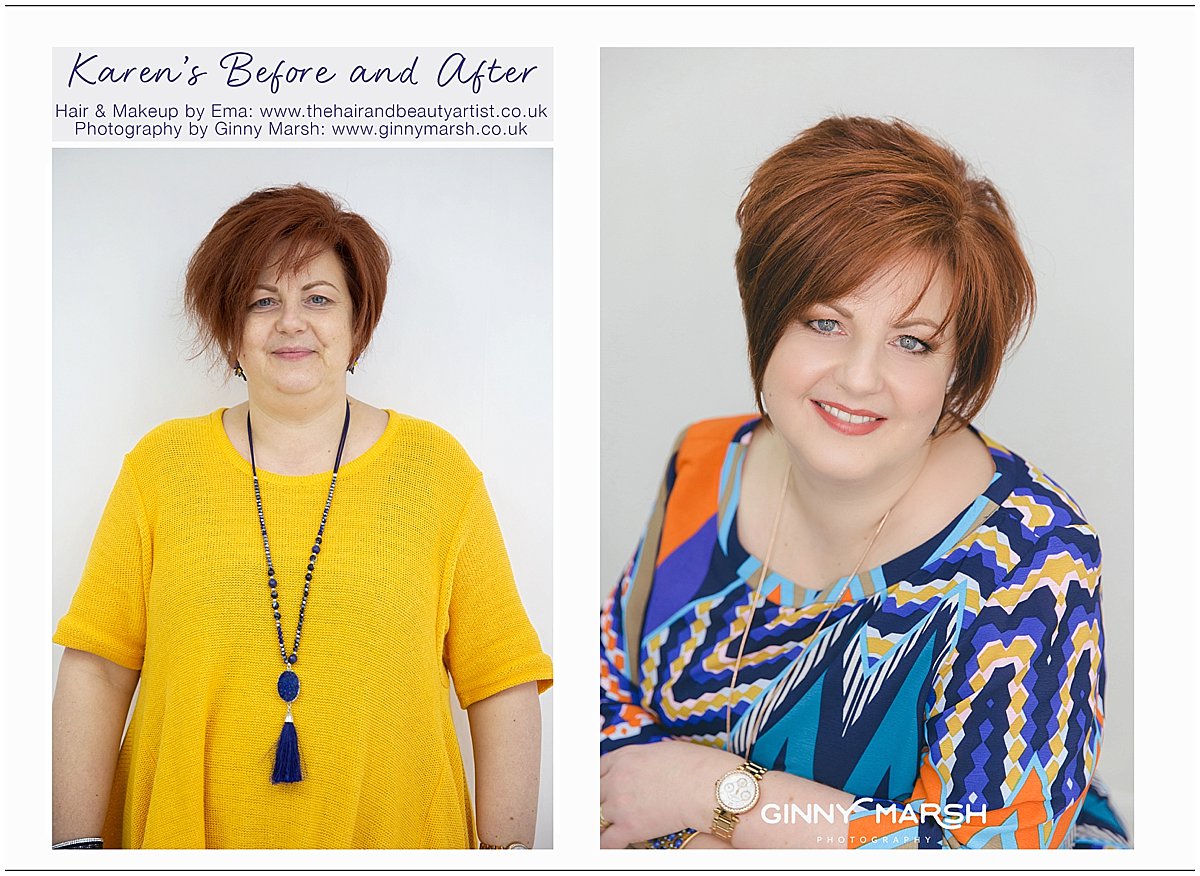 Meet Karen, an Interior Designer and owner of Renaissance Interiors
I recently had the pleasure of taking some branding photos for Karen and her company, Renaissance Interiors. Before the shoot, she was transformed by one of my lovely hair and make-up artists, Ema The Hair & Beauty Artist. I always suggest this to all my clients, as it really helps your facial features stand out more for the camera and gives you that little bit of a confidence boost! You can tell Karen is an interior designer just from looking at her amazing fashion style. She brought a few different outfits which I find really important as it gives you a lovely variety of looks for a range of different uses.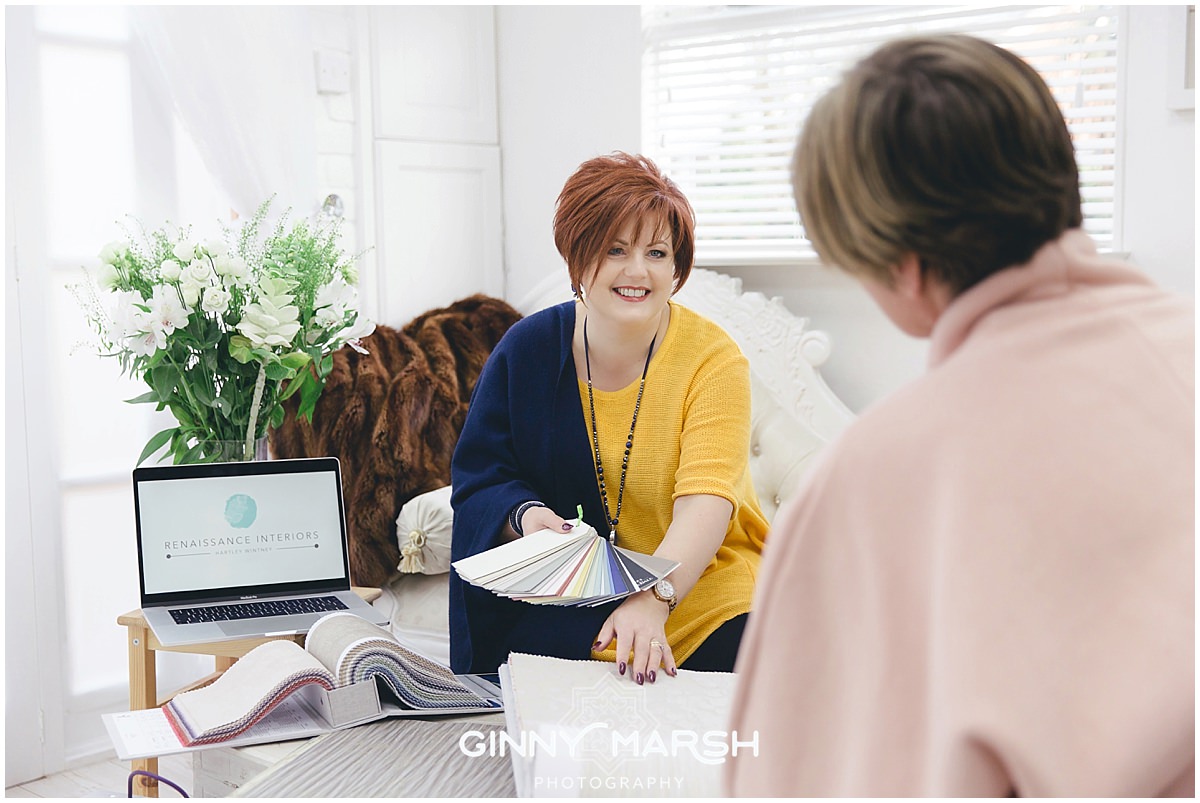 Karen's interior designer Branding Shoot
I had a lot of fun photographing Karen in a variety of poses and styles in my studio. Some of the photos I took were of her talking to a client, they show her work process and how friendly she is. She also had some headshots and some full body shots for her website, blog and social media. I always keep in mind what the client will use the photos for, so having a few different crops and leaving space for text is great for social media and website use.
Karen's lovely words about her branding shoot
"I needed some professional images for my website and social media to make my business and brand stand out. However, I wasn't really sure what that looked like or what images I really needed.
Branding shots are so much more than taking a great headshot and Ginny totally understood what I needed for multiple platforms. She took a variety of shots that contained different styles and characters with different crops for various uses so that I have a portfolio of images to draw upon for marketing.
Ema did my hair and make-up and we had loads of fun in the studio; I am so pleased with the result. I would highly recommend Ginny to anybody else that needs to boost their personal brand and be more visible online." – Karen Chapman

Refresh your brand
I think Karen comes across in her photos as friendly, professional and creative, which is so great for her clients to see! Karen had a branding shoot to refresh her website and look. Personal branding photos make a business seem much more approachable. For Karen, her work is so visual, having amazing photos is so important – they make her look current and she definitely stands out from the rest!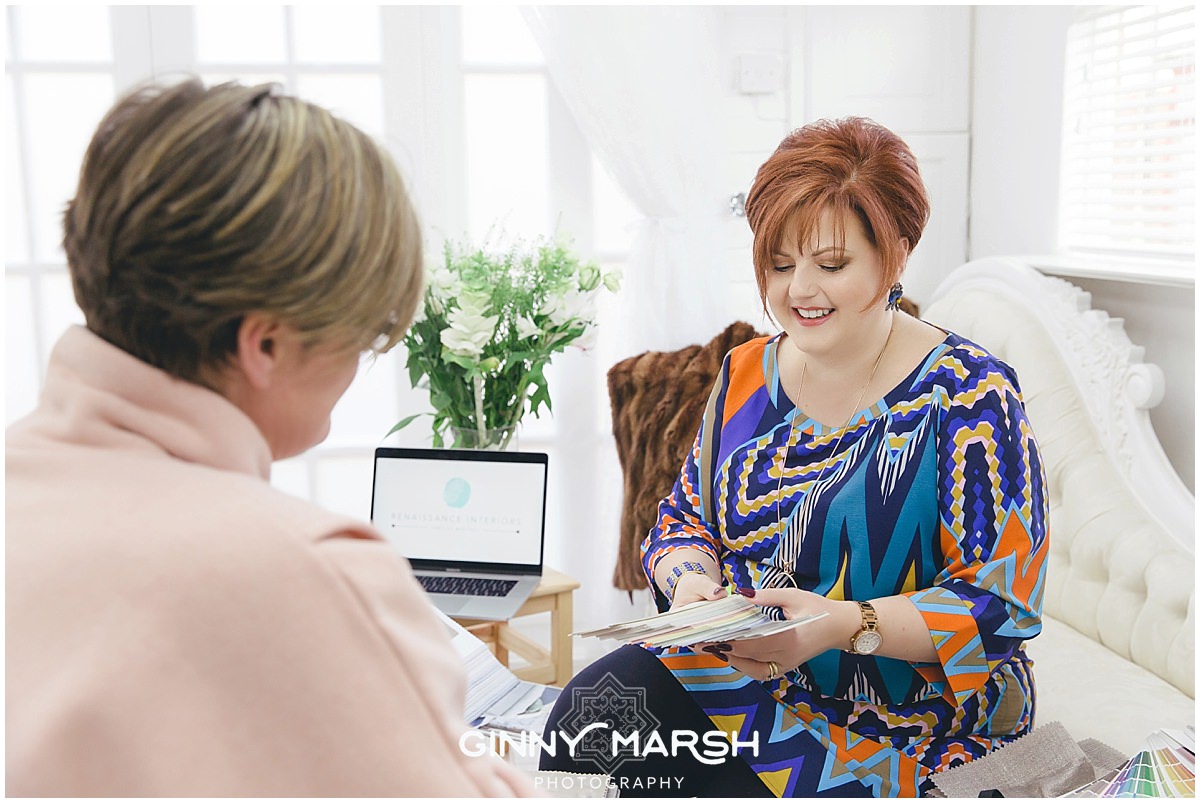 Keep scrolling to see more photos from Karen's interior designer branding shoot.
Karen's business- Renaissance Interiors
Photographer: Ginny Marsh Photography
Photography Assistant: Donna Fuller
Hair and Make-up: Ema Doherty
Are you ready to take your business to the next level with some amazing Personal branding photos?
Then get in contact and we can discuss how to best show off you and your business!
Many thanks,
Ginny
x