Mrs Davies' Curvy & Confident Bridal Boudoir photoshoot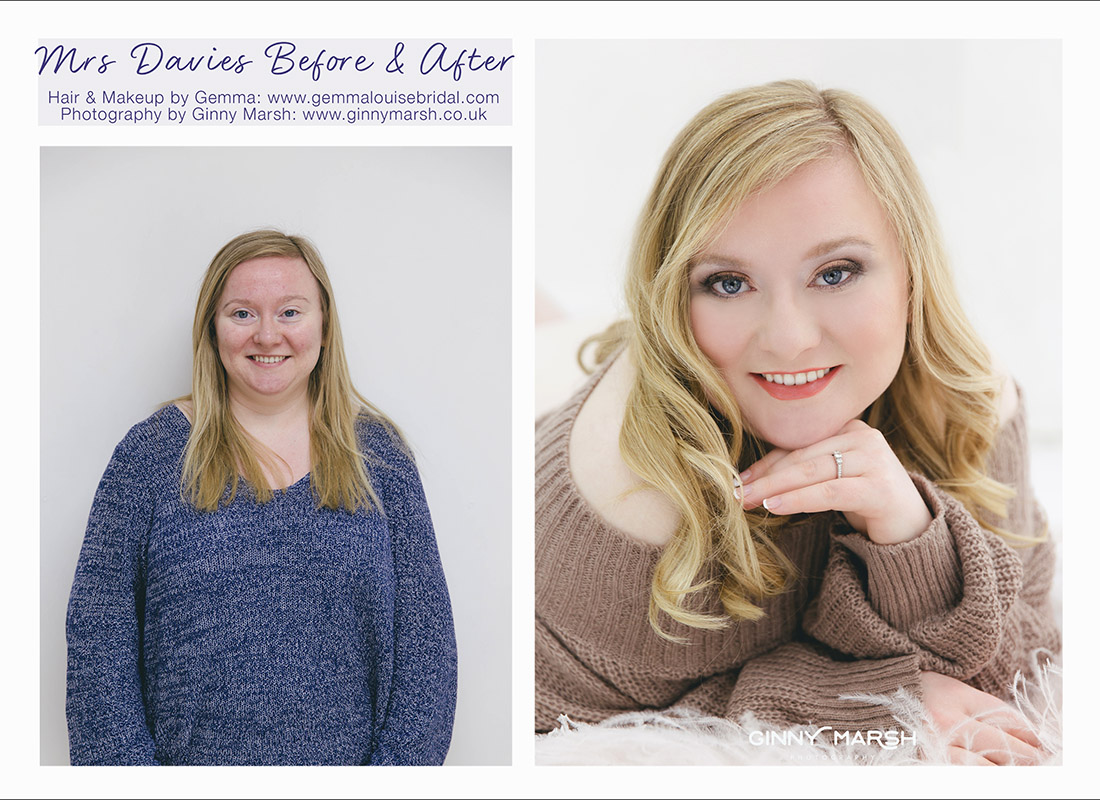 Meet Mrs Davies
I did a bridal boudoir photoshoot for Mrs Davies, to give her a bit of a confidence boost before her wedding day. I was lucky enough to meet Mrs Davies at a wedding fair. I'm glad I could help her feel more confident ready for her wedding day!
Mrs Davies: "I met Ginny at a local wedding fair and I really liked Ginny's style of photography. Initially, I wanted the photoshoot to make me feel better about myself and to give me more body confidence for my wedding day as I was going to be wearing a dress with no sleeves. I then decided to give the printed images to my partner as a wedding gift."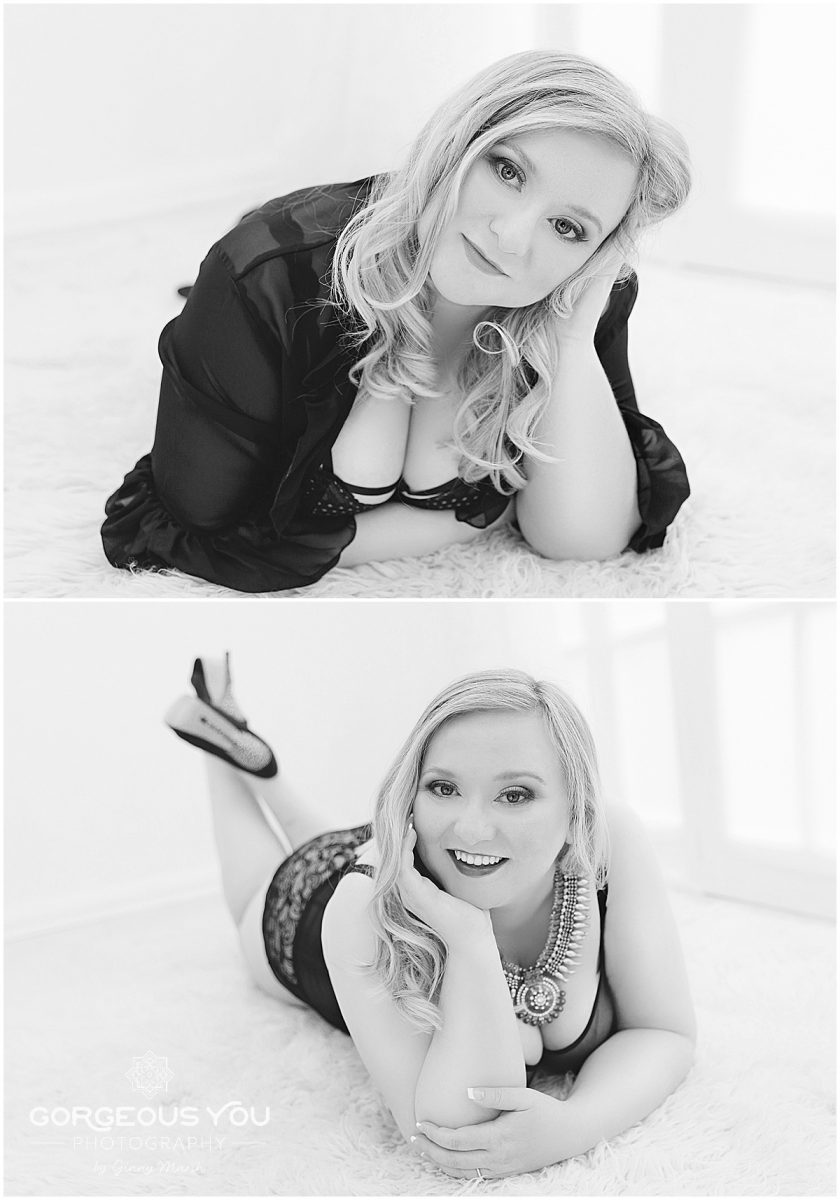 Mrs Davies thoughts about her Bridal boudoir photoshoot
"I was really worried about looking fat in my images but Ginny takes photos of your "good side" and from flattering angles to best showcase you. Before I arrived I was really nervous but that soon passed as Ginny really does put you at ease and the makeover at the start really helps."
"I love the photos! My husband loves them, he couldn't believe that I had the confidence to have these photos taken, he was really surprised and he kept saying 'Wow – you look great!' at each photo. I have recommended doing it to my mum and colleagues at work, as it helps you to love yourself and it makes you feel more confident!"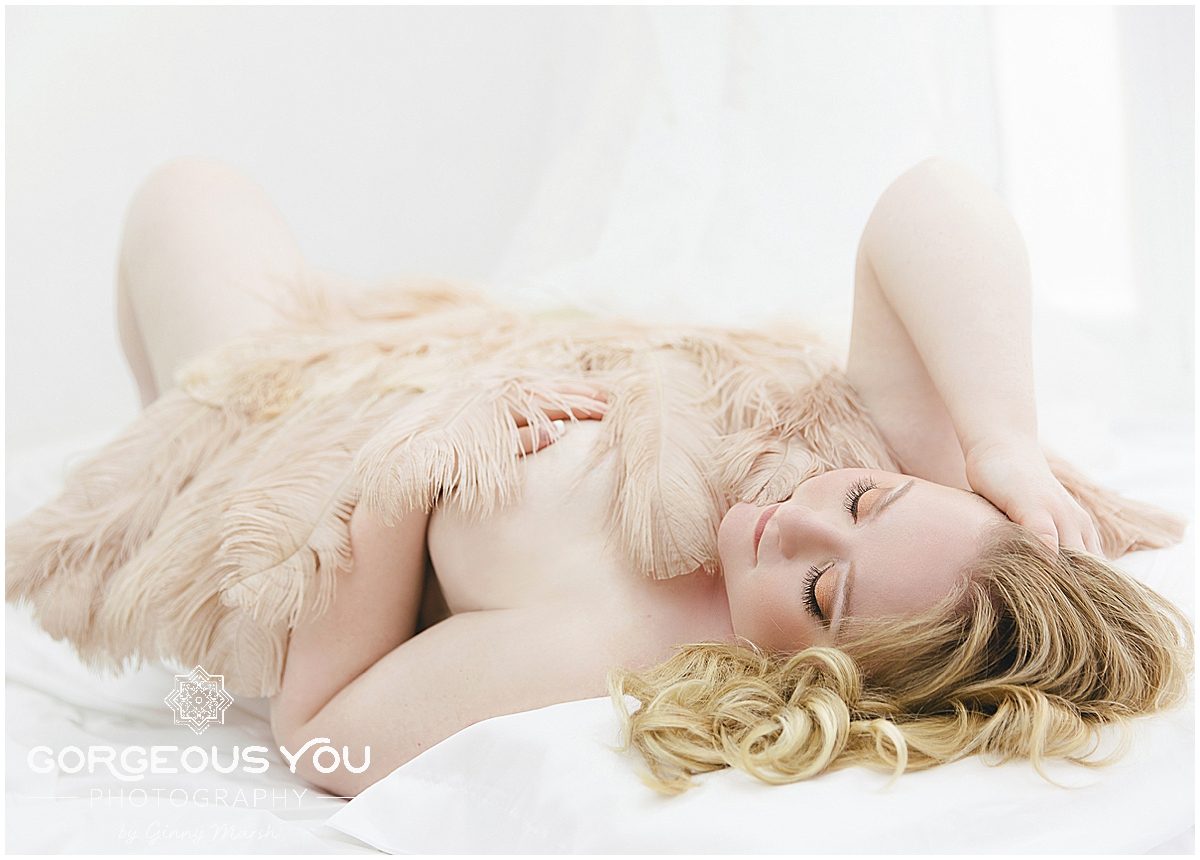 Preparing for her bridal boudoir shoot
Before the shoot Mrs Davies met me for a consultation so we could discuss exactly the sort of images she would like. We discussed the style's she likes, outfit choices as well as what parts of her body she feels confident about and not so confident about. I like to be aware of this so I can make sure my clients feel completely comfortable and confident at all times! I gave Mrs Davies different outfit ideas and she talked about the outfits she already had.
We then created a Pinterest board to really plan the shoot. I find this really helpful as I can make categories for what pose and style would suit each outfit. Before the shoot I also send a checklist so my clients are really prepared for their shoot. It's just a reminder of things like getting your nails done, hair coloured if needed, and making sure any unwanted hair is removed etc. I like to do this so that my clients feel really prepared and confident for their shoot!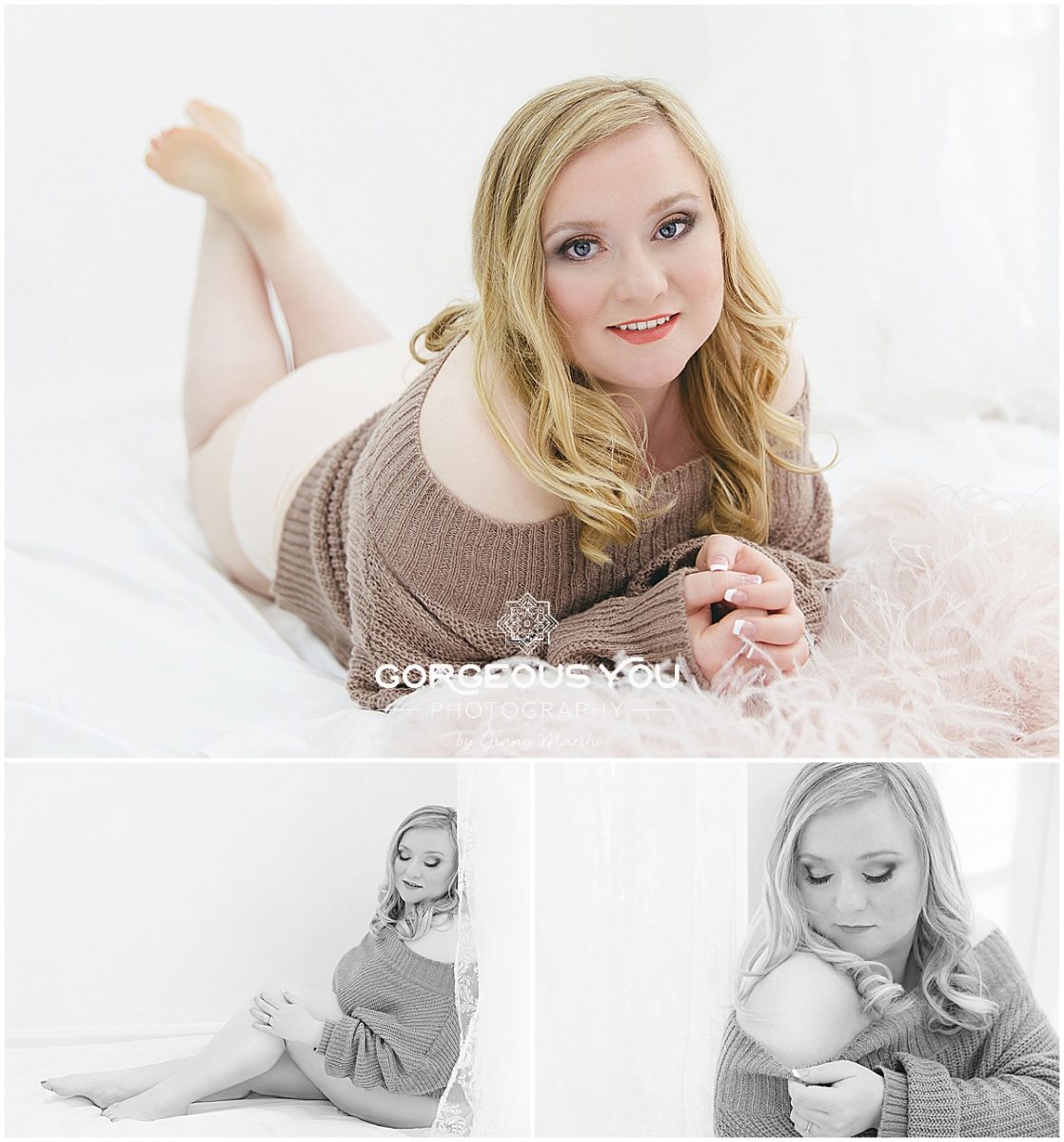 Hair and make-up
Before the shoot, Mrs Davies had her hair and make-up done by one of my lovely hair and make-up artist's – Gemma. She had two different hair style's for the shoot – one up-do and one all down and curly. I love my clients to have their hair and make-up done as it really helps give them a confidence boost ready for the shoot and helps them relax. My hair and make-up artist also stays throughout the shoot to help make sure my clients hair and make-up always looks perfect. They can also give you two different hairstyles if you like! They will always listen to your preference, so you look the best version of you.

Mrs Davies' Bridal Boudoir Photoshoot
I had a lot of fun photographing Mrs Davies. She brought a few outfits with her, some bridal stuff but also some beautiful lingerie. The great thing about boudoir is that you can wear whatever makes you feel sexy! Mrs Davies borrowed one of my necklaces to really finish off one of her looks. She also borrowed my slouchy jumper for a more casual sexy look and the large feather boa. I have a lot of accessories in my wardrobe that I am happy for my clients to borrow to achieve a mixture of looks.
I'm so happy I helped Mrs Davies feel more confident ready for her special day! And also give her images that she can always look back on and feel proud of. This was a great present for her husband, but also for herself, which is just as important if not more so!
Photographer: Gorgeous You Photography by Ginny Marsh
Hair and make-up: Gemma Warburton
In need of a bit of a confidence boost?
Get in touch and see how I can help you!
Thanks,
Ginny x