Ruxandra's 30th Birthday Confidence Boosting Boudoir Photoshoot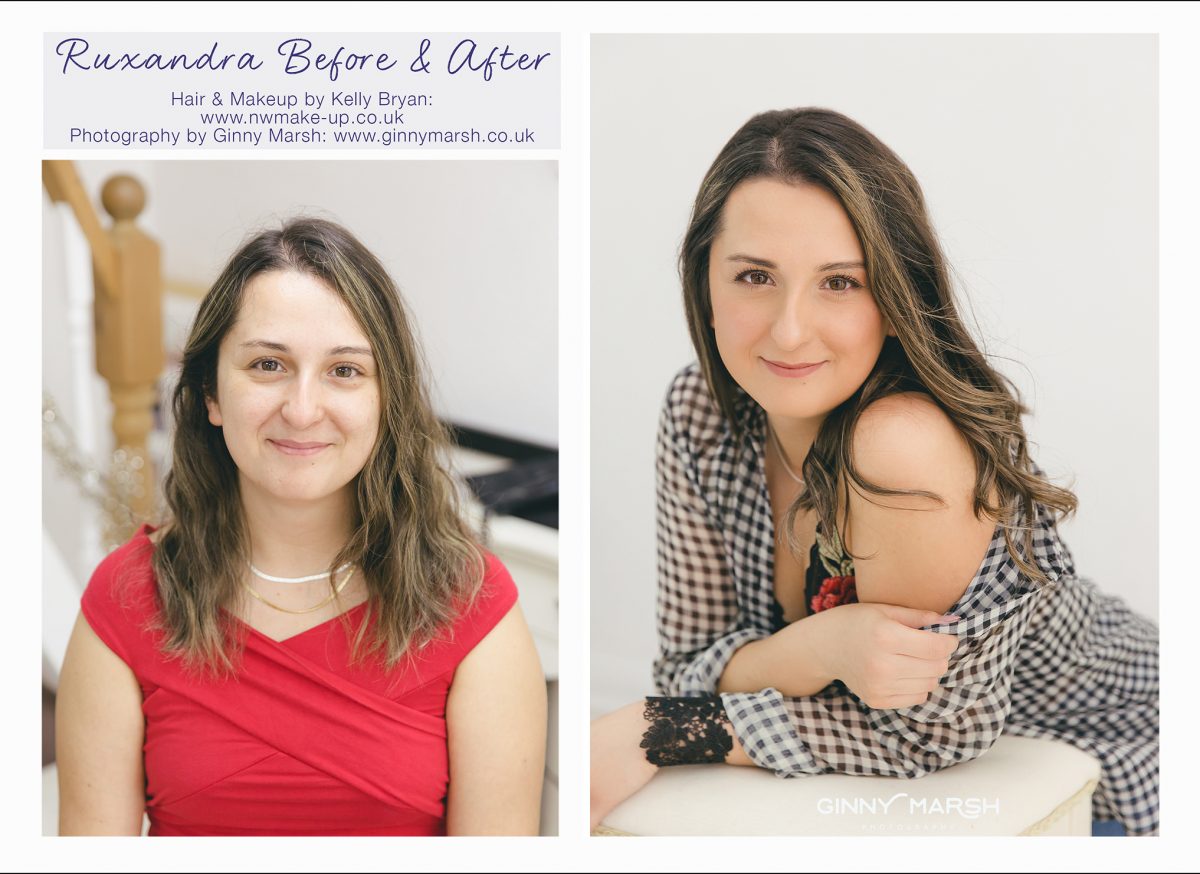 Meet Ruxandra
I had the pleasure of doing a boudoir photoshoot for one of my lovely wedding clients, Ruxandra, in my studio, as a celebration for her 30th birthday! I'd previously photographed her wedding but she's been through some stuff and was also in need of a confidence boost. So I was so pleased to be able to help get her confidence back!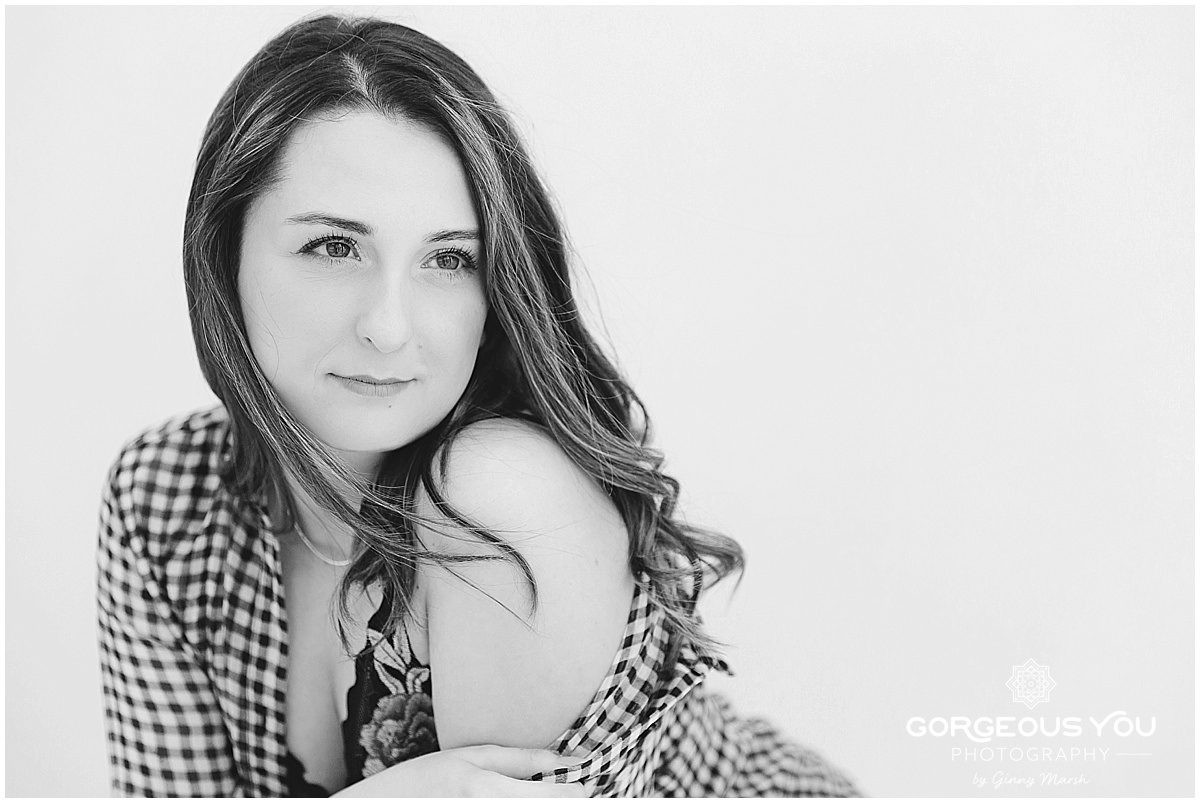 Before the shoot- consultation
Ruxandra came in for a consultation with me so we could prepare for the shoot. I find this really helpful to do with my clients as I get to find out exactly the style of photos they like (plus, it's just nice to have a good chat and a cuppa!). We also chat about poses, hair and make-up styles and discuss different outfit ideas. I have lots of different accessories in my studio which I'm happy for my clients to use and add to their look. Pinterest is great for helping me and my clients plan their shoot.
This meeting is also important as it helps my clients get to know me and feel comfortable ready for their shoot. Luckily, I already knew Ruxandra pretty well from photographing her wedding, although she's very camera shy! Ruxandra was a bit nervous before her shoot but this consultation really helped ease her into it.
"I tend to just freeze in front of a camera, get really awkward and have no idea what to do. But I shouldn't have been worried at all as Ginny was an absolute dream and guided me every step of the way! I wouldn't change a thing, it went wonderfully and I relaxed into it!!" – Ruxandra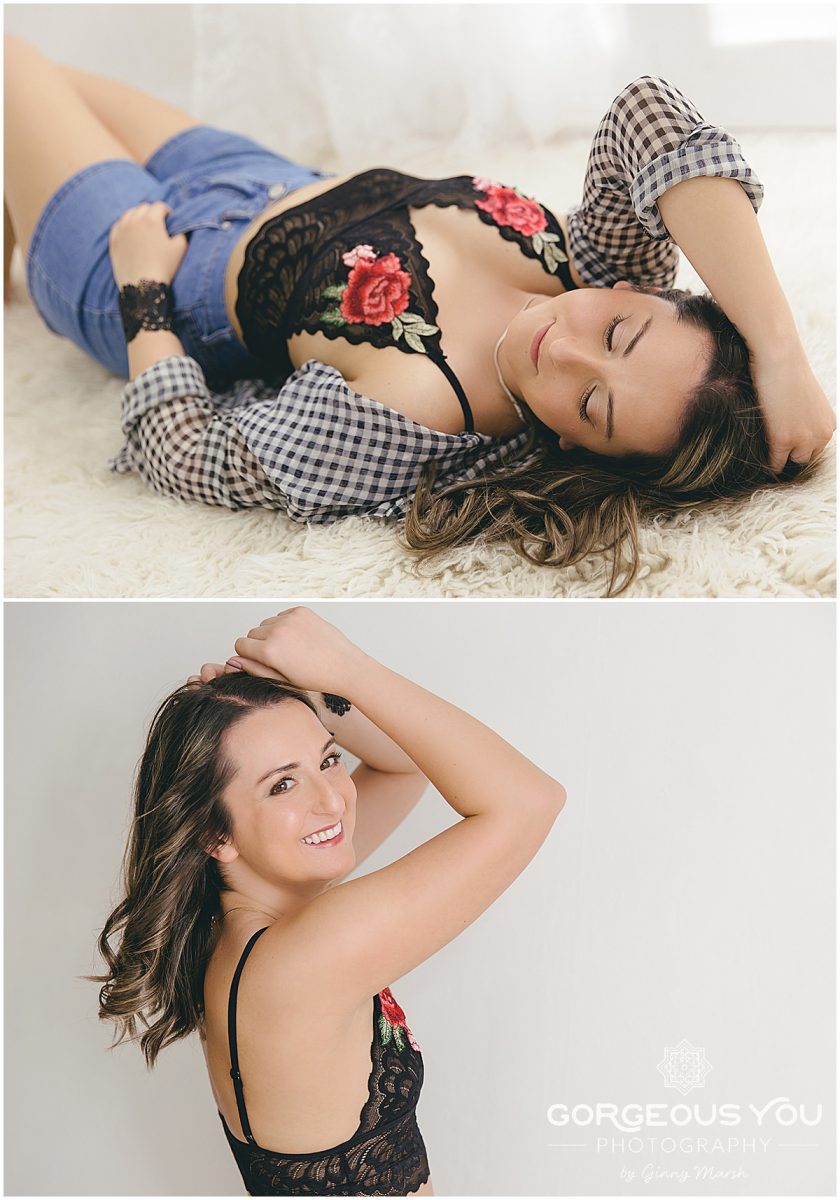 Hair and make-up
Before the photoshoot, Ruxandra had her hair and make-up done by my lovely hair and make-up artist, Kelly from NW Makeup. I love for my clients to have their hair and make-up done as it really helps them feel special, pampered and confident! It's also important for the camera, as cameras can't see as much as the human eye. Ruxandra prefers a more natural look and I think Kelly achieved this beautifully. Kelly was great to have on hand as she also helped make sure Ruxandra looked perfect at all times.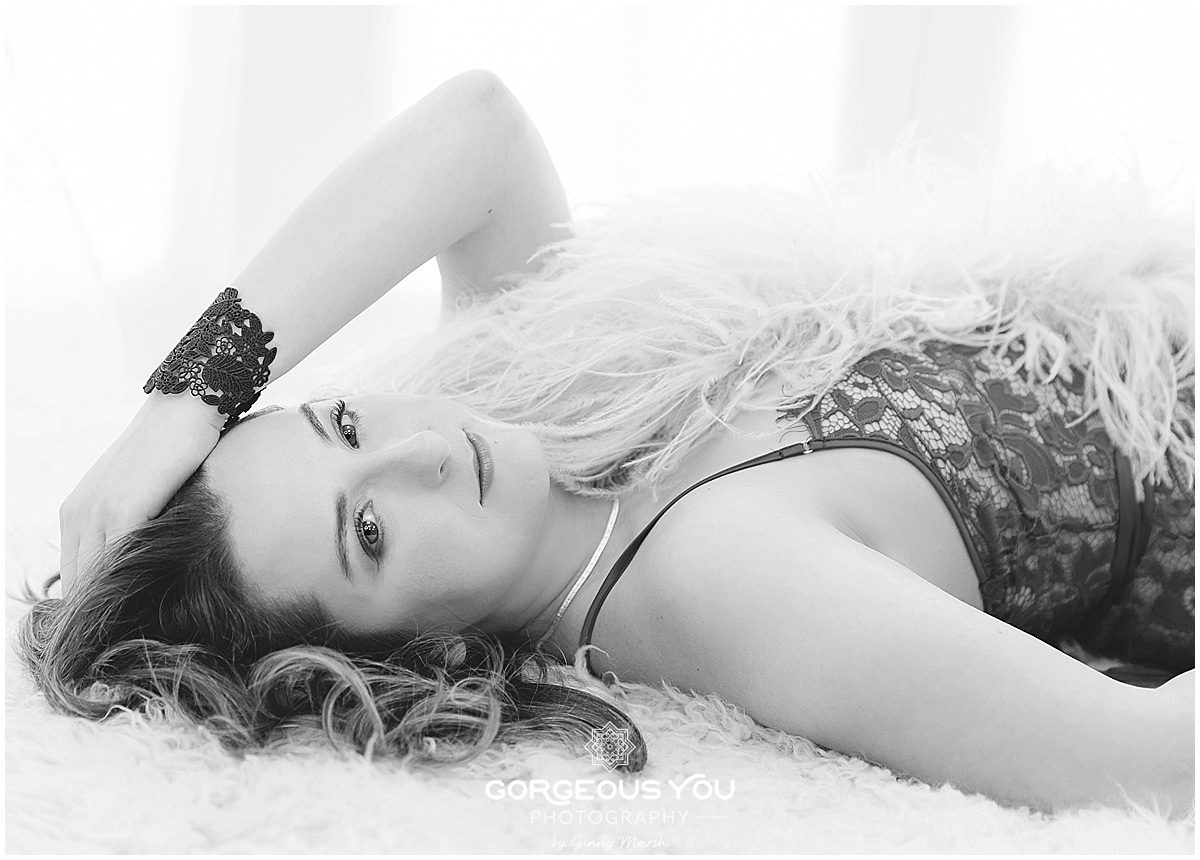 Ruxandra's 30th Birthday Boudoir Photoshoot
"I wanted to have a photoshoot with Ginny as I had come out of a weird period of change in my life. I'm happy and finally starting to feel confident again. And I wanted to celebrate my upcoming 30th birthday!
I trusted Ginny completely, as it was so outside of my comfort zone, but I had the best day and ended up really enjoying it! Plus, I was very pleased with the hair and makeup, I was really sad to take it off at the end of the day! I felt so comfortable and BEAUTIFUL and I was guided on how to pose and what to do. It was such a special day!"
– Ruxandra
I had a lot of fun photographing Ruxandra! We even got out the fan and got some beautiful shots of her lovely hair blowing in the wind. I took a mixture of some close-ups and full-body shots. We did some fun ones in her denim shorts and chequered shirt as well.
Boudoir doesn't have to be just lingerie, it can be anything that makes you feel sexy and confident! Throughout the shoot, I had an inspiring girl power playlist playing to help make Ruxandra feel even more empowered! I posed her in the most flattering ways to suit her body shape and guided her through every step of the way.

Ruxandra's thoughts about her 30th Birthday Boudoir photos
"The photos completely and utterly exceeded my expectations. I am so chuffed with them!! They mark such an important period in my life and I shall cherish them forever… I look gorgeous!! Oh my gosh I can't chose a favourite, every single one is my favourite!
I have told every woman in my life this is something they must do! It is so empowering and makes you feel beautiful and strong, ESPECIALLY if this is outside of your comfort zone." – Ruxandra
I am so happy that I could help Ruxandra feel empowered and celebrate her 30th!
Photographer: Gorgeous You Photography by Ginny Marsh
Hair and make-up: Kelly from Natasha Wiggins
Is it about time you celebrated yourself with a Boudoir photoshoot?
Many thanks,
Ginny x