Di and Antony's Fun 12 Days of Christmas themed Farnham Castle Wedding
The Happy Couple…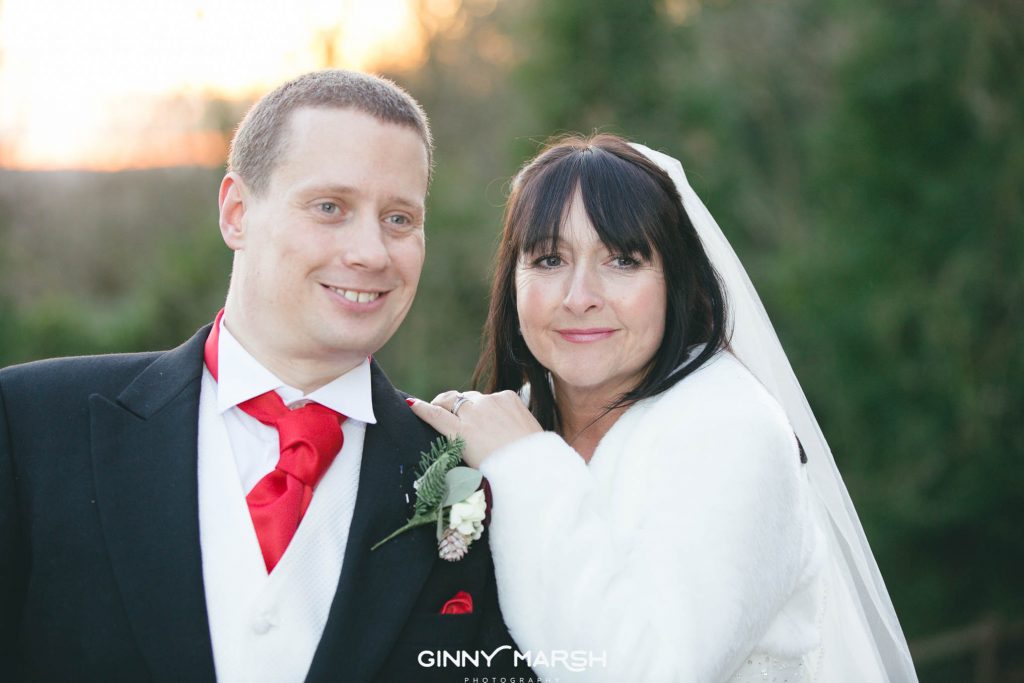 Di and Antony are such a beautiful and sweet couple! They met online and became friends straight away. Then Di became the lucky lady when Antony proposed to her on a beach at sunset in Cyprus.
The Venue… Farnham Castle, Surrey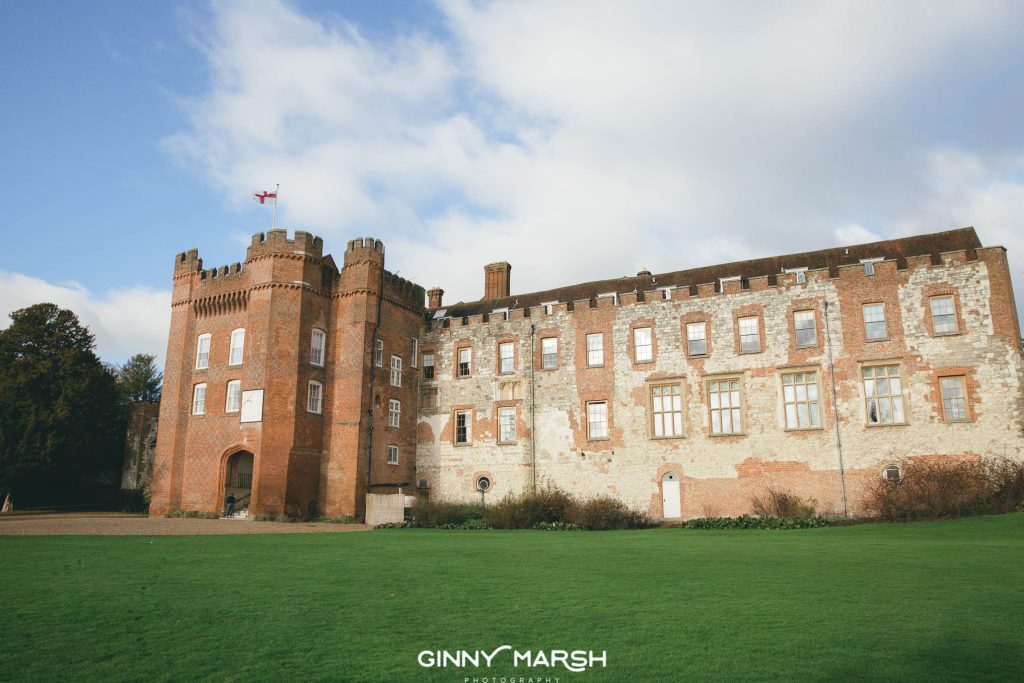 Di and Antony had their very festive and lovely 12 days of Christmas wedding at Farnham Castle in Surrey.
Farnham Castle is full of history and exudes sophistication and style. Therefore, it's no shock that Farnham Castle is recommended as one of the most enchanting wedding venues in England!
The Castle has a choice of ceremony settings, and the fabulous Great Hall is perfect for your wedding reception. The yummy world-class food is prepared in the Castle kitchens by a talented catering team; it also has breath-taking landscaped grounds and accommodation. Recent renovations have really brought Farnham Castle up to date. It makes it easy for me as a Farnham wedding photographer to get some beautiful images!
Wedding Style… A 12 Days of Christmas theme with a Christmas Crackers!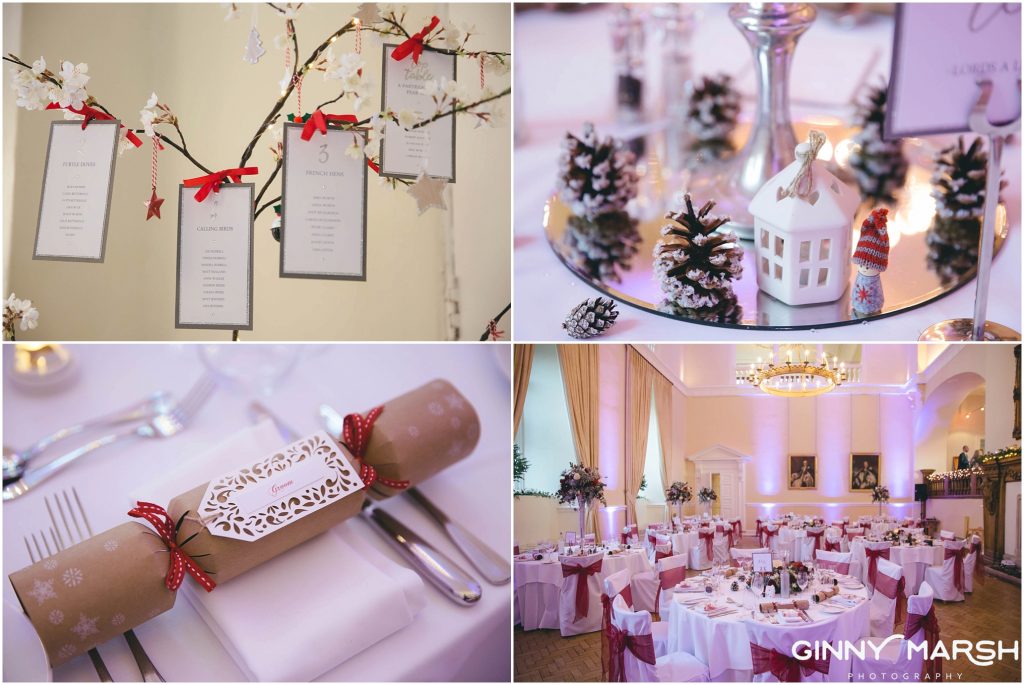 Their gorgeous Farnham Castle wedding had a fun and fabulous 12 days of Christmas theme, a Giant Christmas Tree and gorgeous pink uplighters all around the room!! I loved the fun Christmas theme, with 12 days of Christmas themed table names displayed on an amazing winter tree and festive decorations all over!! The colour scheme was nice and traditional with red and white to match Di's gorgeous bouquet of red and white roses along with winter sprigs. This wedding felt warm, cosy and welcoming from the contrast of the chilly outside! Especially with the amazing pink lighting and magic selfie mirror from Farnham Sound and Light!
Check the bottom of this blog for details of their suppliers 🙂
Here are some more gorgeous images to tell the story of their day…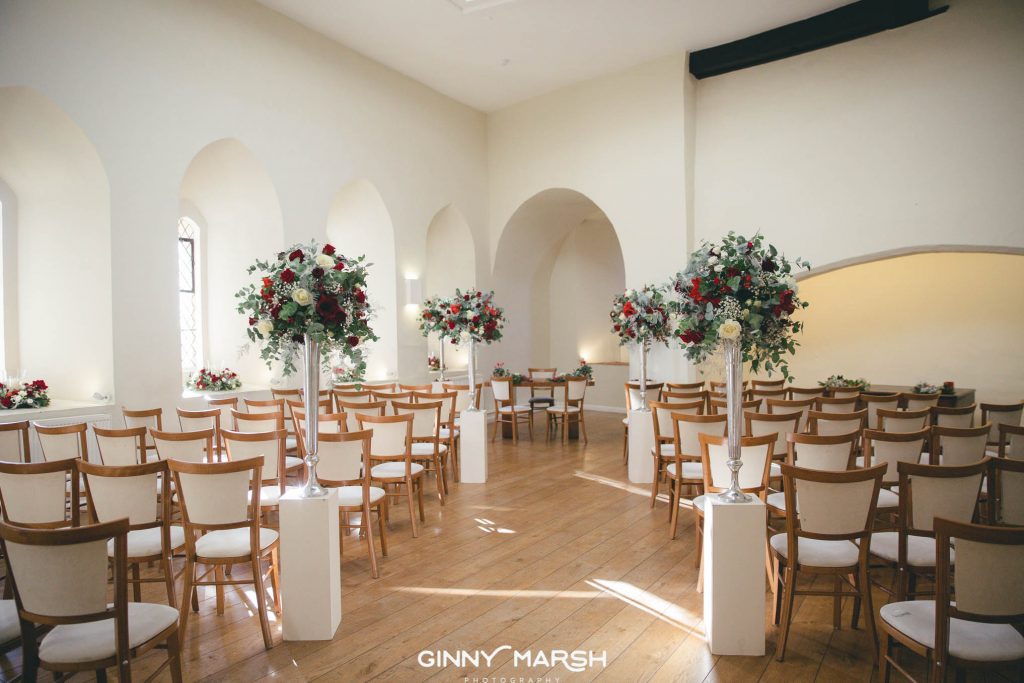 Wedding Suppliers…
Venue: Farnham Castle
Cake: Cupcakes 'n' Bakes
Magician: Red Hat Magic
2nd photographer: Charlie Davies
Flowers: The Fine Flower Company
Up-Lighting and Selfie Mirror: Farnham Sound & Light.
Many thanks for checking out my wedding photography! Are you planning on getting married at Farnham Castle, or having a Castle Wedding? Please Contact Me for a quote and to check my availability before it's too late!
Alternatively, you can see some more of my lovely weddings HERE
Thanks so much for taking the time to read this Blog.
Ginny x