My Most Magical Winter Weddings
Dreaming of a White Christmas? What about a White Winter Wedding…
Winter is such a beautiful time of year to tie the knot! From crisp, festive weather to fabulous colour schemes, there's just so much to warm your heart.
To help you along the way here is some of my winter wedding inspiration, I've rounded up the best and most magical winter weddings that I have done. So that you can get some great ideas and inspiration to make sure you nail your winter wedding theme!
Wedding Venues
Your venue plays one of the biggest parts when it comes to shaping your wedding, so you need to make sure you book one that's truly fit for a winter celebration. Here are some wedding venues that we have covered in the winter months…
Stansted House, West Sussex

Farnham Castle, Surrey

The Barn at Bury Court, Bentley, Surrey

The Four Seasons Hotel, Hampshire

The Tithe Barn, Petersfield

Millbridge Court, Surrey

Wooton House, Surrey

Winter Colour Schemes
Winter weddings have so much potential and choice when it comes to choosing your colour schemes and decoration themes. So I have gathered together my top picks, and they're soo pretty!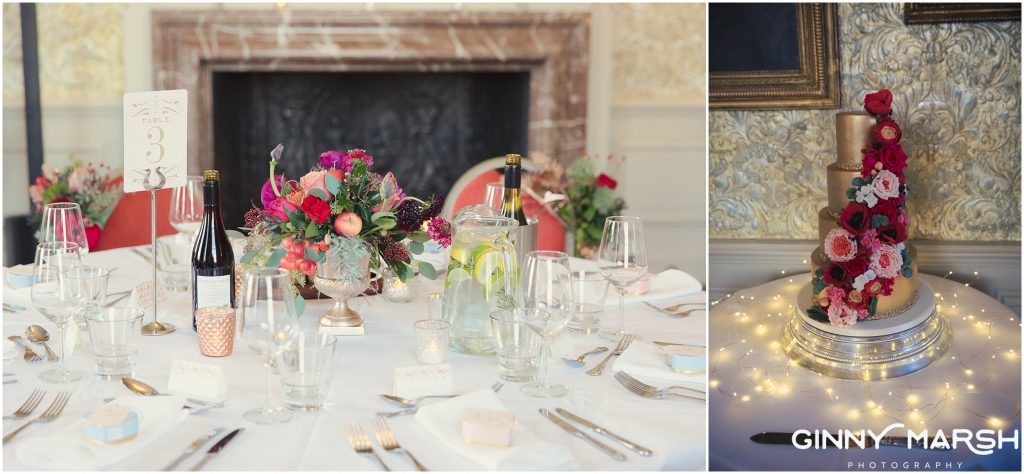 All white:
Of course, one of the most fabulous winter wedding colour schemes has to be the wonderful white. This gorgeous venue is The Tythe Barn, Petersfield which suited this theme perfectly as you can see! The suppliers for this wedding were: The flowers were made by Rose Gadsden, Table Decorations were done by Emily Wilson, and the Stationery and Illustration were done by Jessie and Emily Wilson.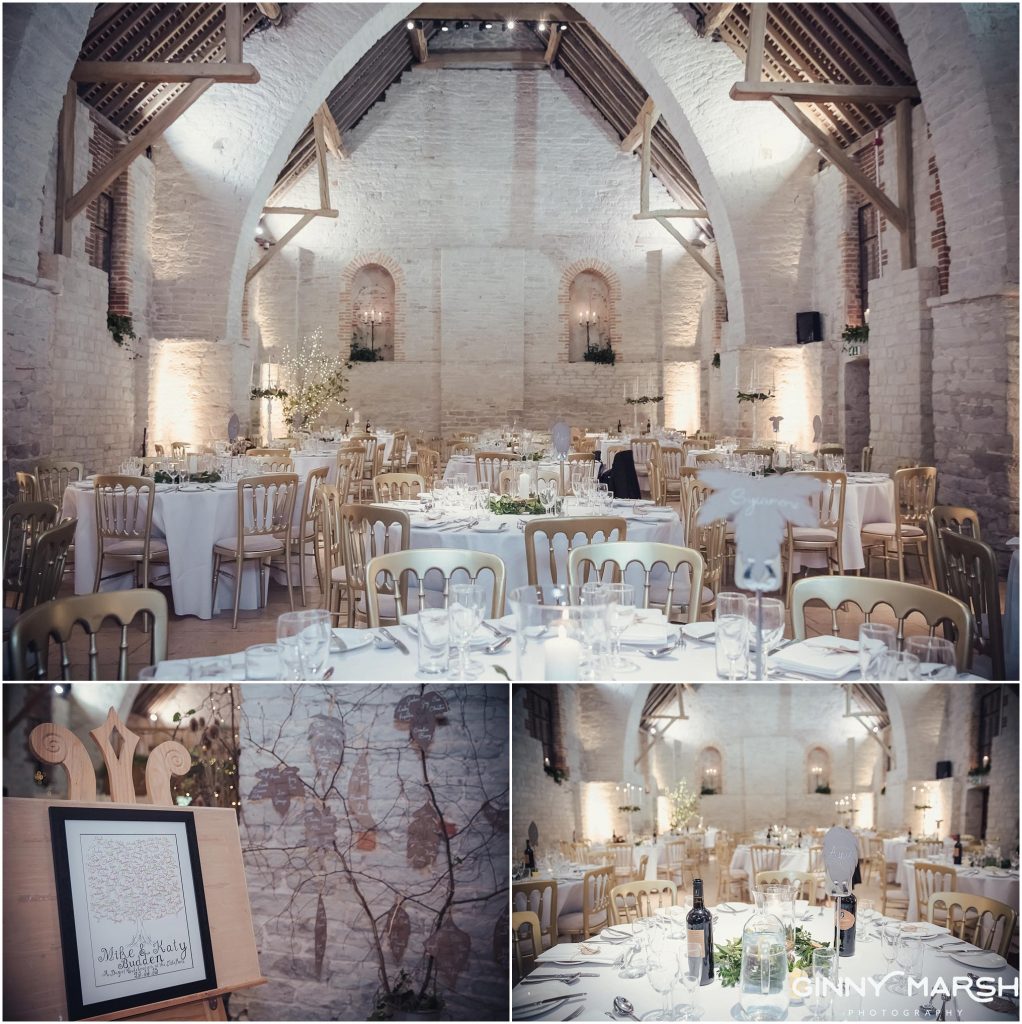 Comfy and Cosy:
Winter really is a time to embrace all things cosy, and this can definitely be reflected in your wedding. This wedding is at the lovely Bury Court Barn, Bentley.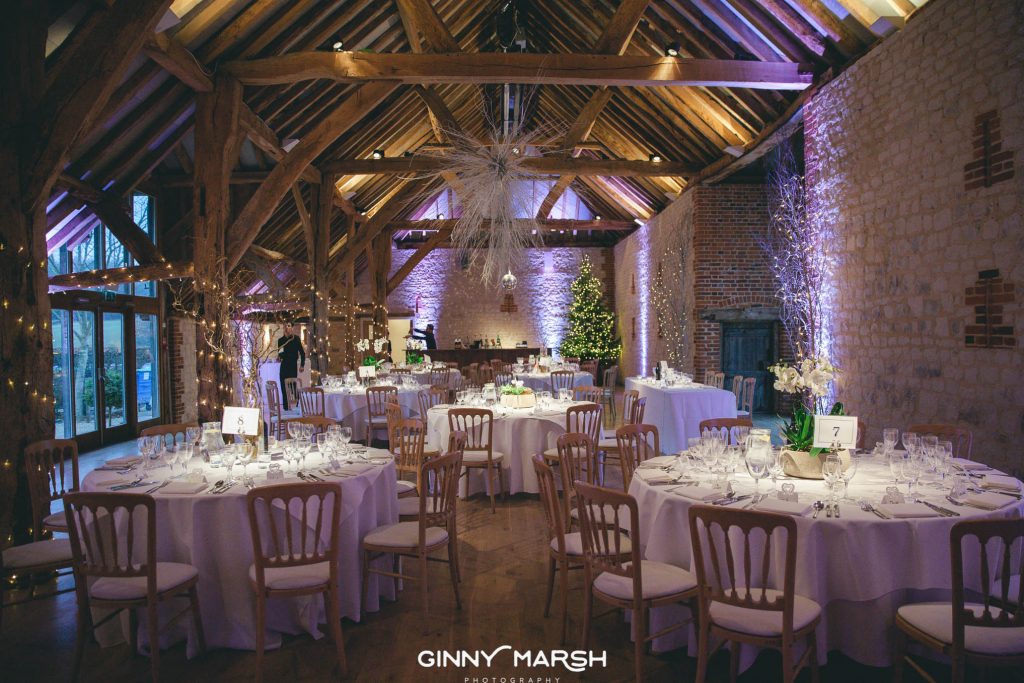 Metallic and Glittery:
Going back to the metallic glamour of winter, who doesn't love a bit of sparkle and gold just warms everyone up and adds that air of class. This sparkly golden wedding was at Farnham Castle the suppliers for this wedding include flowers from Gardenia of London and the cake is from Jo Turner Cakes.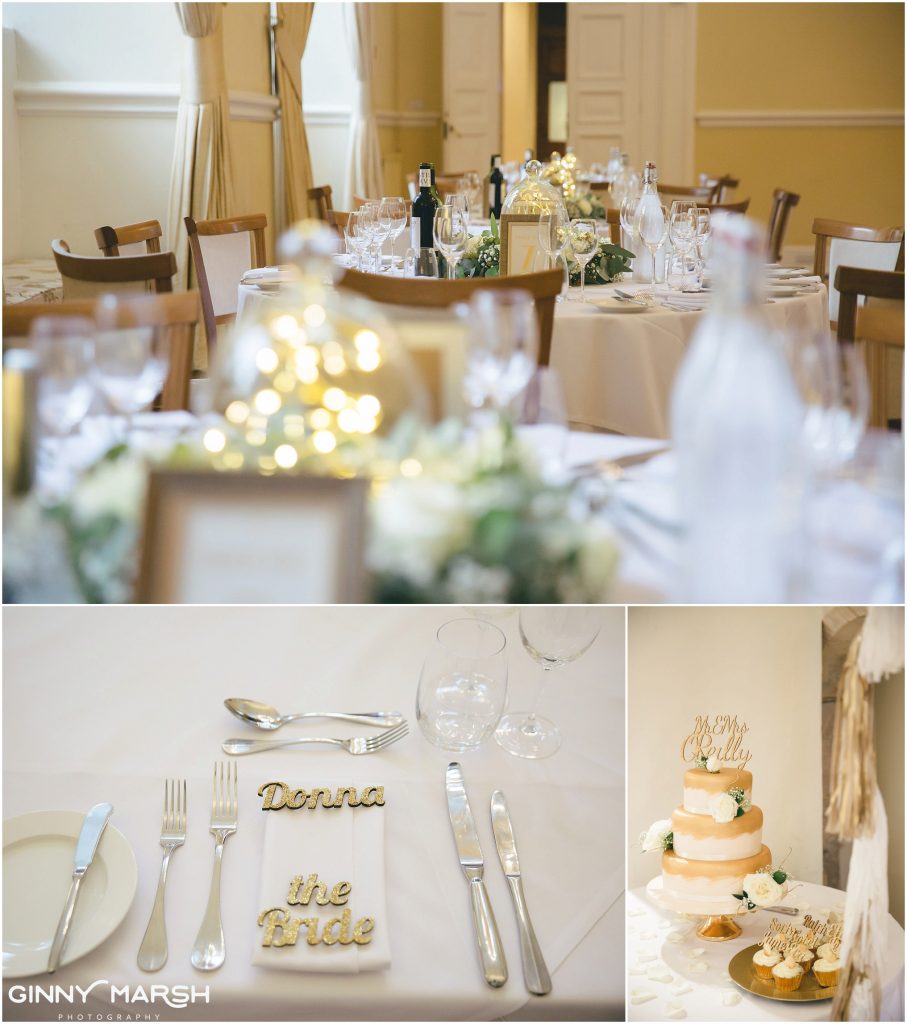 This second golden wedding was at Millbridge Court, Surrey. The Harpist is the incredible Keziah Thomas, and this couple was very lucky as they had lots of friends who helped with to make the cake, flowers and table plan!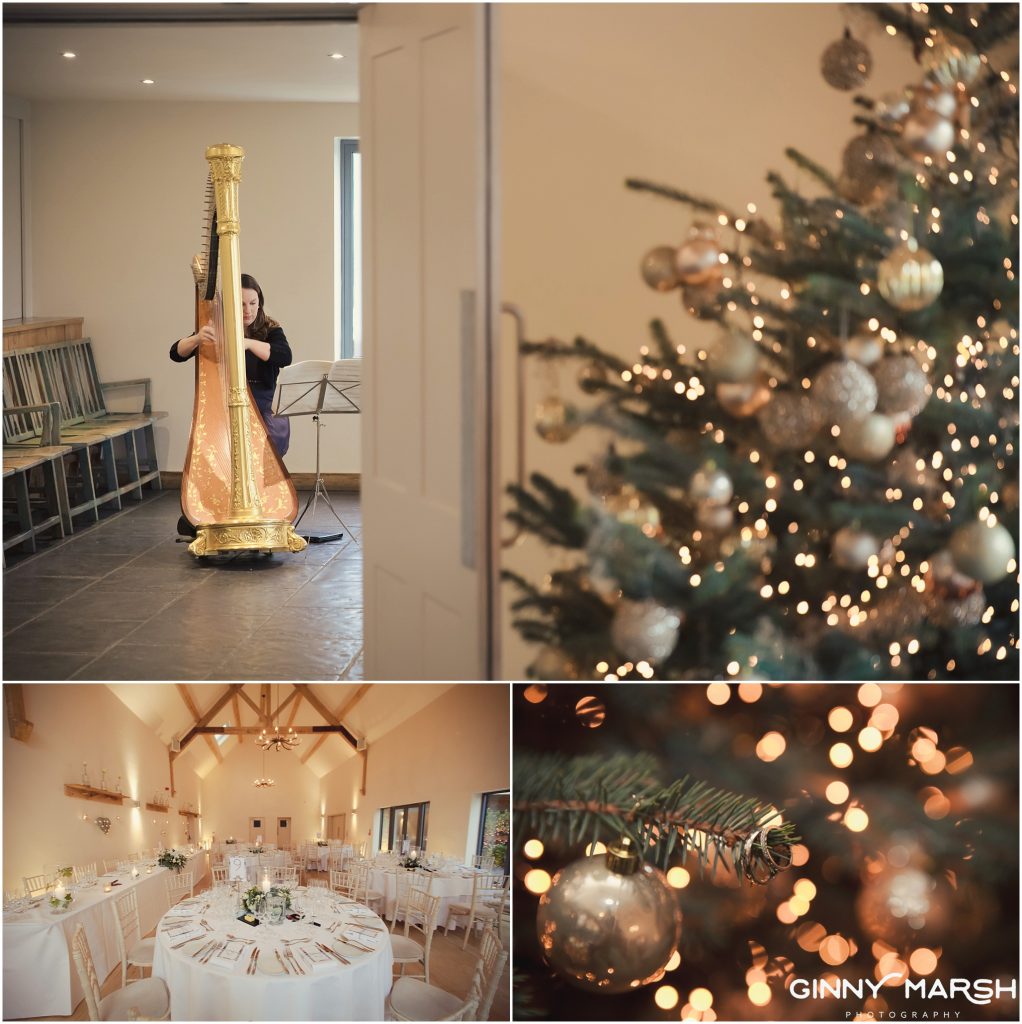 Christmas:
If your planning your winter wedding to be just before the Christmas period, why not use that to your advantage? This fabulous 12 Days of Christmas theme was also at Farnham Castle and the fabulous pink uplighters are from Farnham Sound and Light and the flowers are from The Fine Flower Company.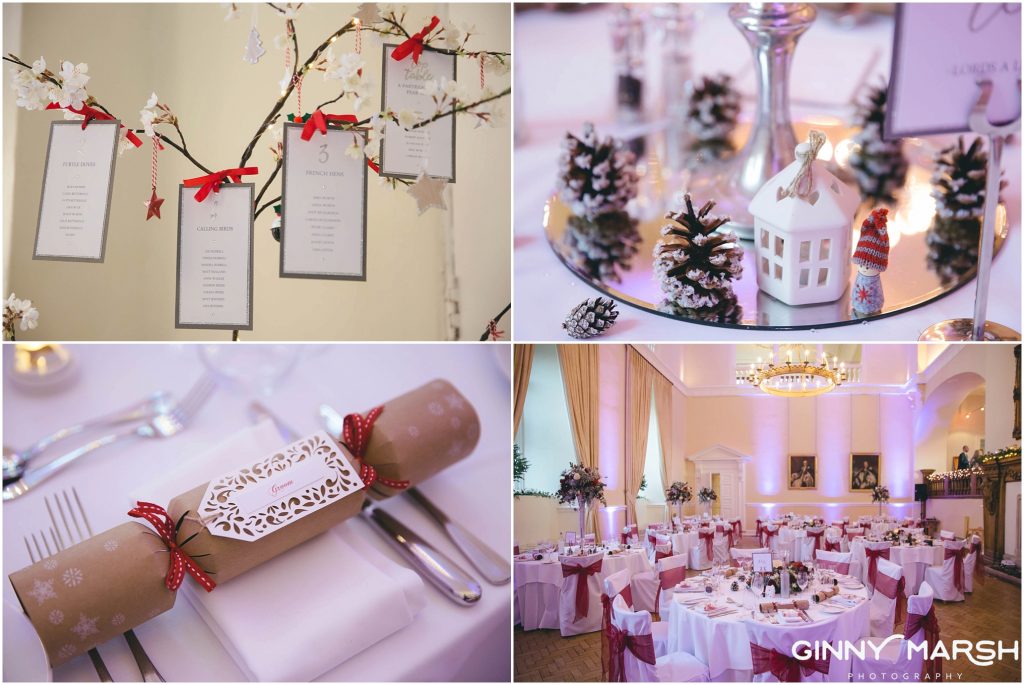 Lavish:
Take a look at this fabulous wedding decor! This is at Wooton House, near Dorking. The fairy lights and delicate tress really top of this design!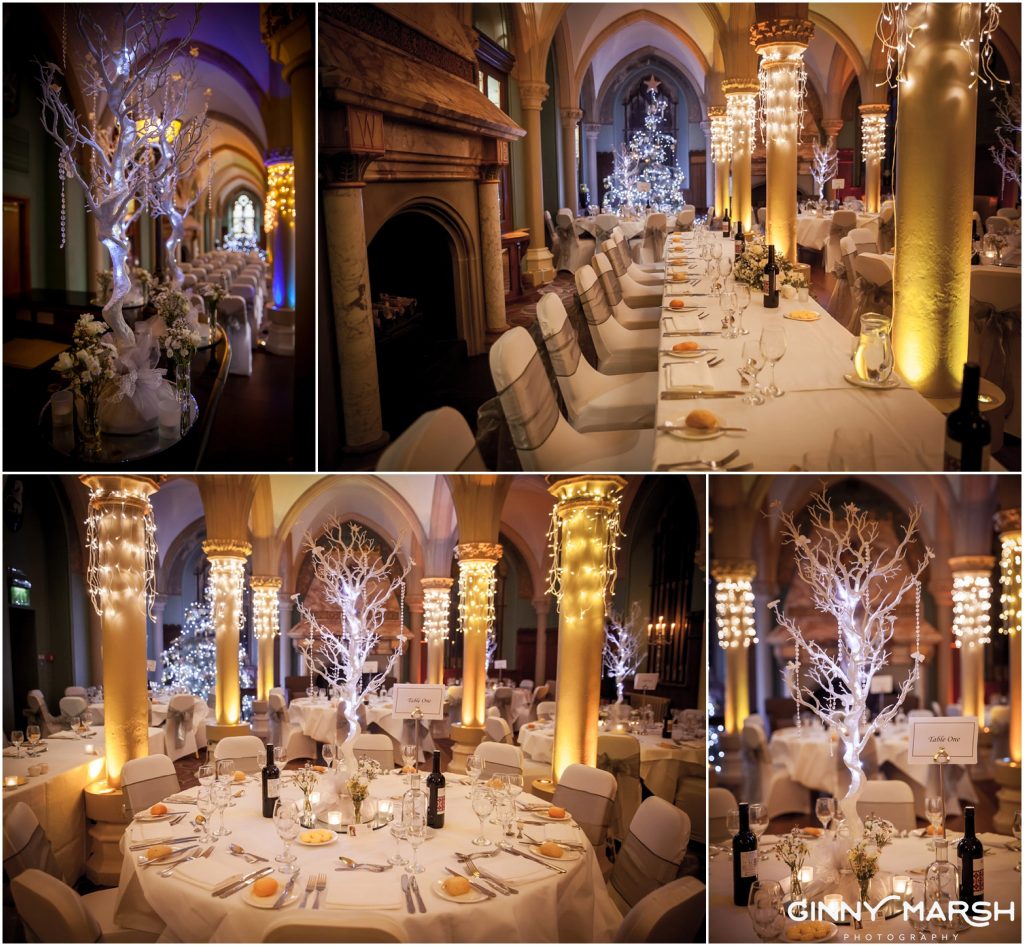 Intimate and Romantic:
Using candles is one of the most romantic ways for wedding celebrations to really stand out! These gorgeous decorations were from a Wedding at The Four Seasons Hotel, Hampshire and The flowers are done by Blomster Design.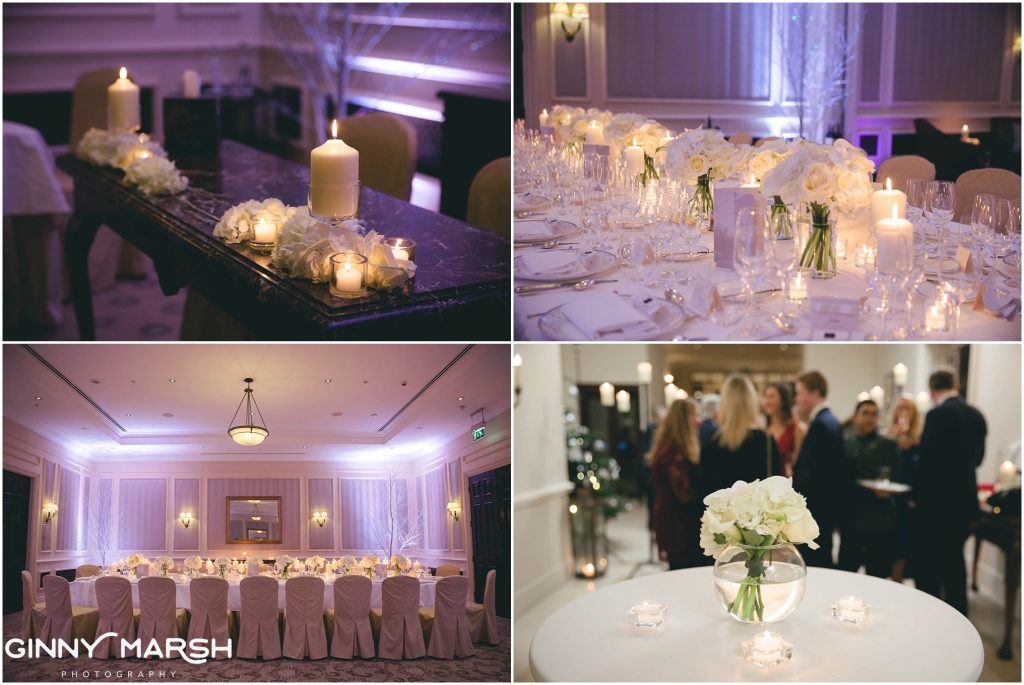 Making use of the Winter light…
If you have a nice warm shrug or a warm addition to your fabulous dress, it's always a good idea to make use of the lack of hours in the winter days with the sun being lower in the sky and get some fabulous sunset pictures in the warm winter glow.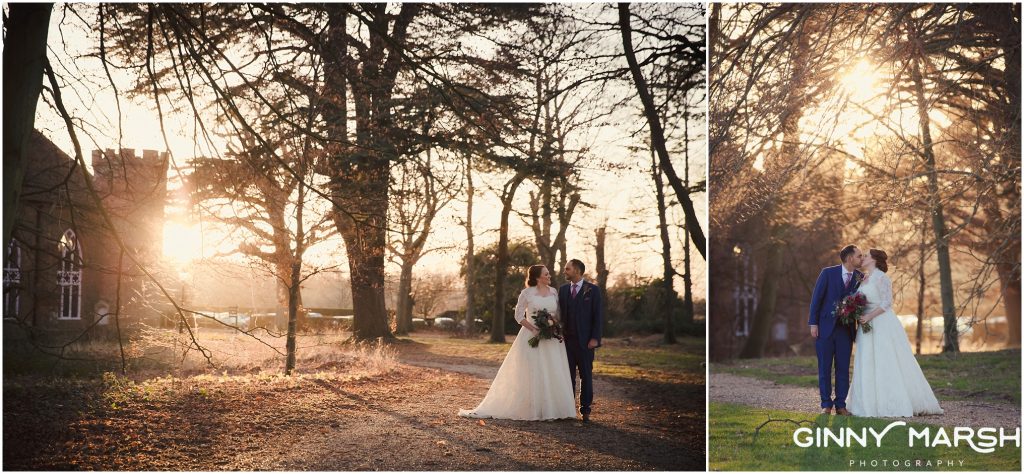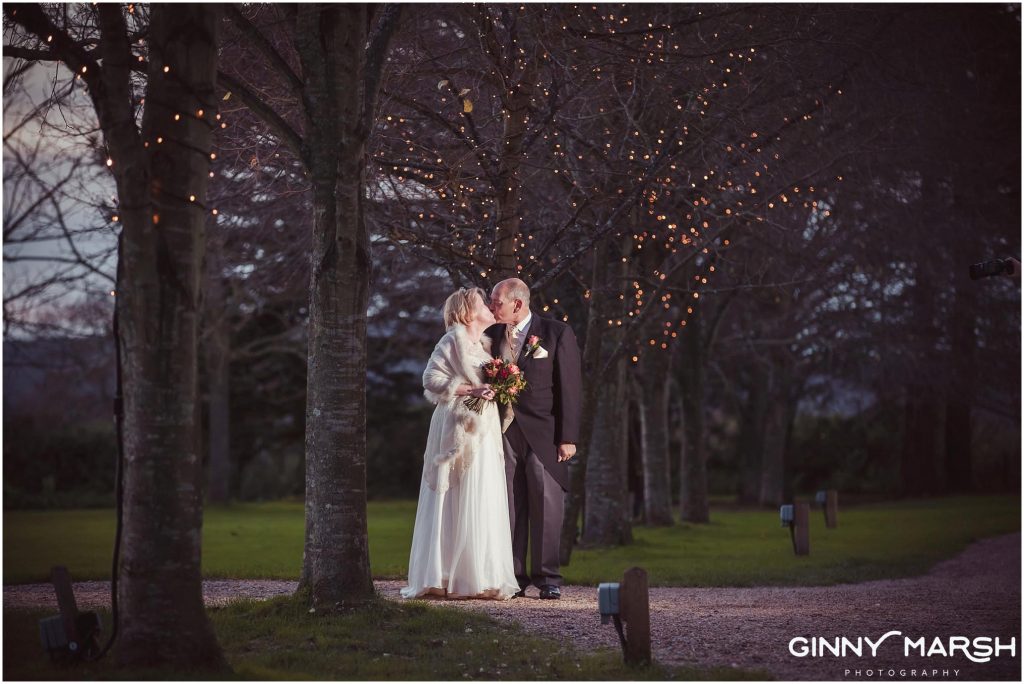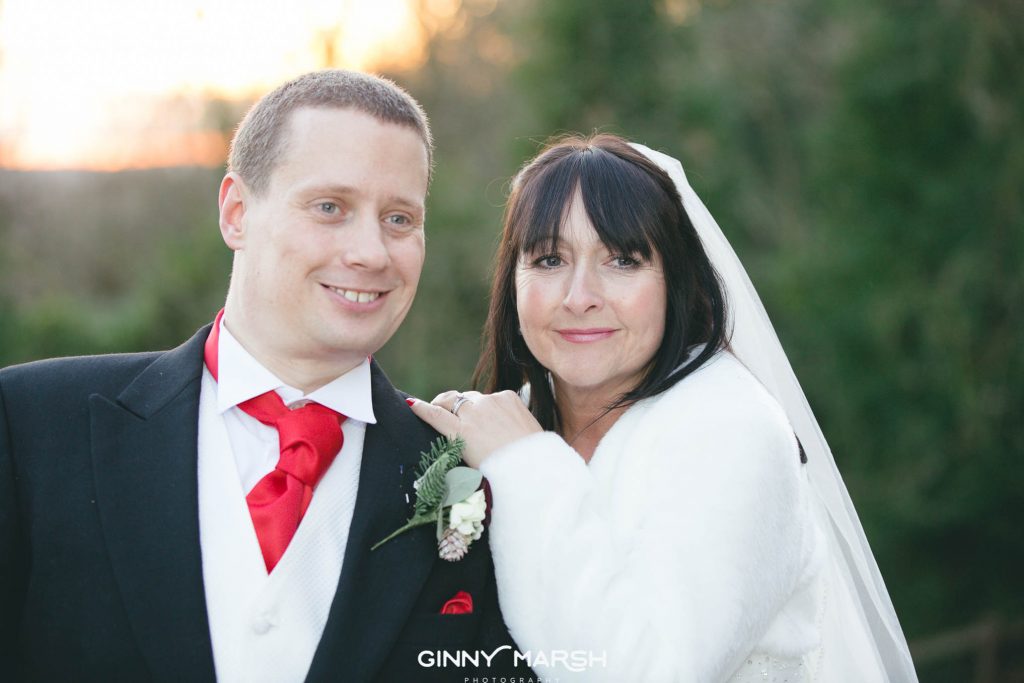 Many thanks for checking out my winter wedding inspiration! Are you planning on getting married at any of these venues, or having a Winter Wedding? Please Contact Me for a quote and to check my availability before it's too late!
Alternatively, you can see some more of my lovely weddings HERE
Thanks so much for taking the time to read this Blog.
Ginny x