Will and Rob's Winter Wedding at Bury Court Barn, Surrey
The Happy Couple…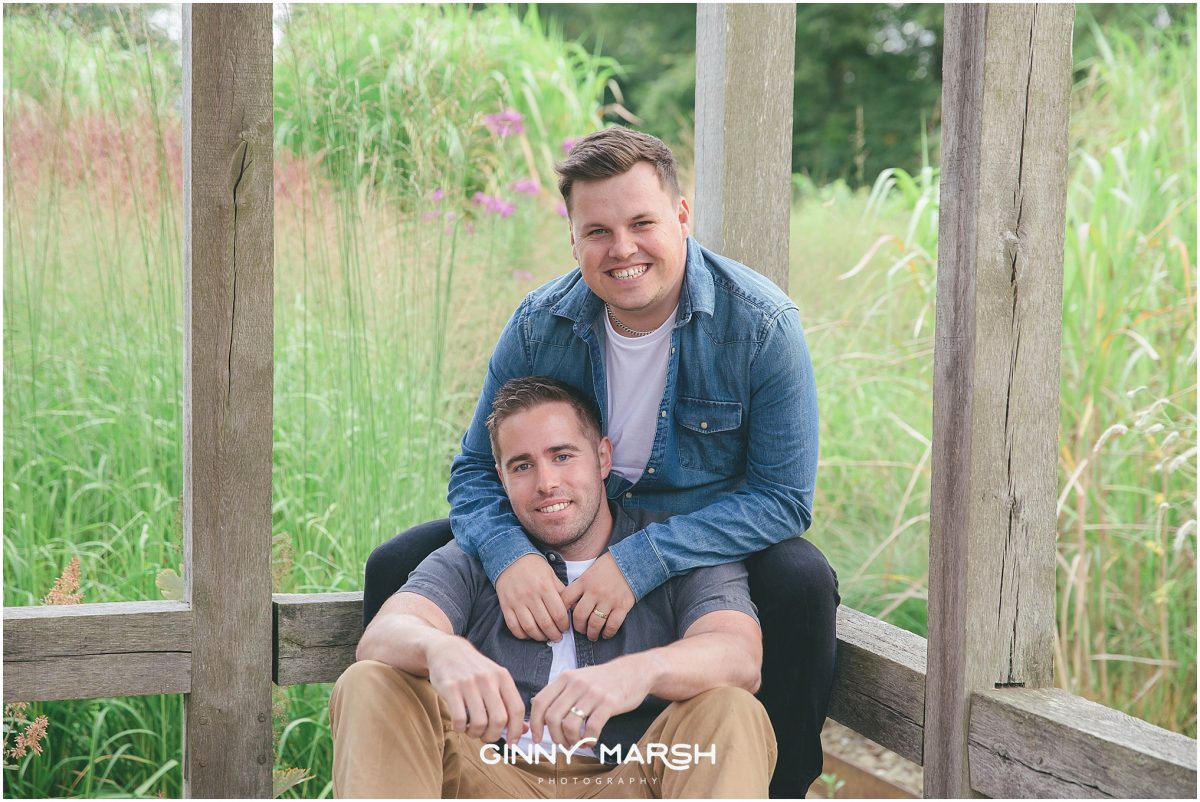 Will and Rob are such a fun couple and are perfect for each other!
I did a pre-wedding shoot for Will and Rob at the Barn at Bury Court, so they could get the most out of their wedding venue, and it tied in beautifully. We put one of the images into a lovely signing frame so their friends and family could write them messages of congratulations on their wedding day. Read the blog about their pre-wedding shoot and see more images HERE.
The Venue… Bury Court Barn, Bentley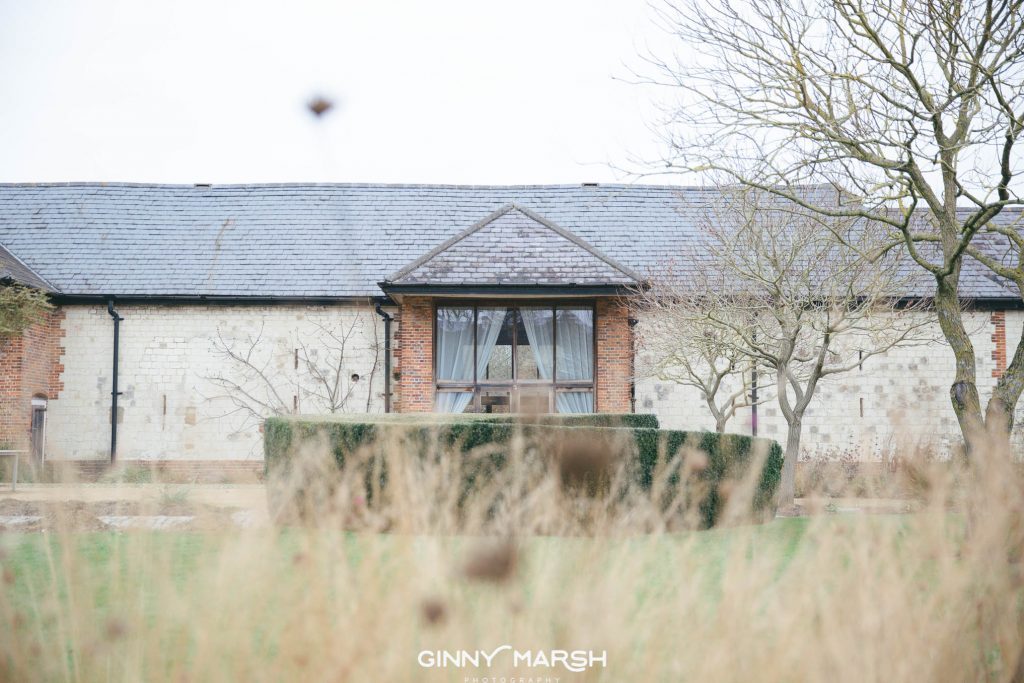 Will and Rob had their beautiful and classic December wedding at The Barn at Bury Court in Bentley, Hampshire. They chose Bury Court Barn for their wedding because it was the first venue they looked at and automatically both said YES! (which apparently doesn't happen often…)
Bury Court dates back over many centuries, showing up as a small village on 17th-century maps. It was a thriving hop farm until the 1980s. Then, in the mid-90s became the base for a marvellous nursery, Green Farm Plants. The contemporary walled garden, designed by Piet Oudolf, was created from the concrete farmyard. Now it is a well-known show garden specializing in grasses and hardy perennials. The original threshing barn, thought to have been moved to this site in the 1930s, was fully restored and converted in 2002. Which is now beautiful and a fantastic venue to have a wedding!
Wedding Style… A classic winter theme with a giant Christmas Tree!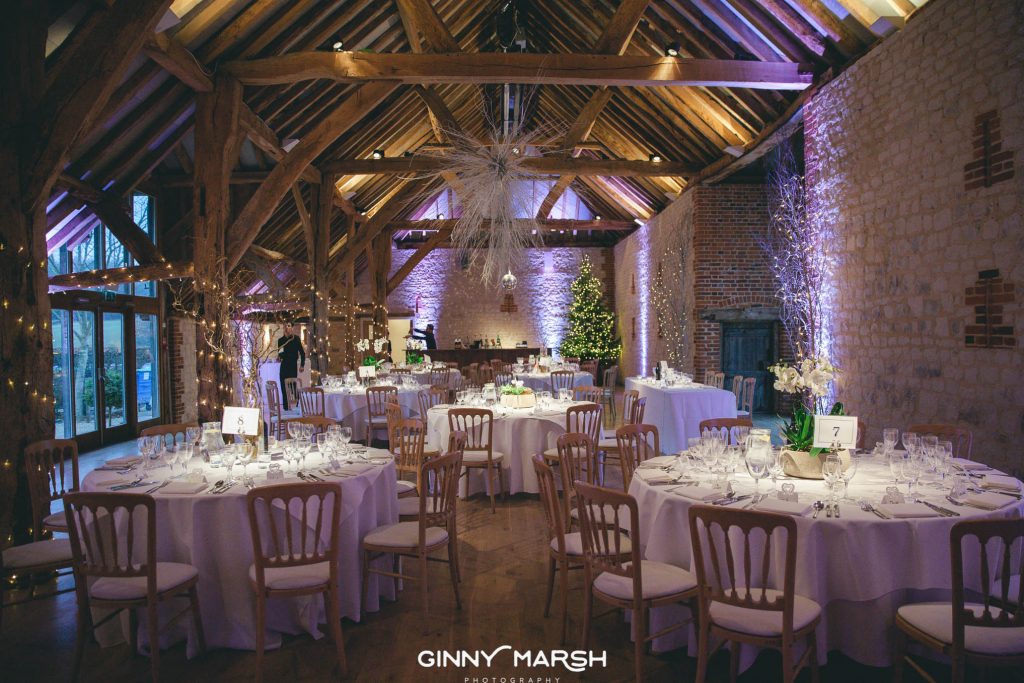 Their gorgeous Bury Court Barn wedding had a relaxed and classic winter theme, a Giant Christmas Tree and large ceiling decorations! There was a Christmas tree, but they decided they wanted to keep it a Winter theme rather than Christmas. This is because they both love winter so much and wanted to keep it classic. The colours that featured throughout the day were navy blues, greys, and whites. There were lovely fairy lights around the beams and delicately wrapped around ornamental trees scattered around for some beautiful mood lighting.
Highlight of the Day…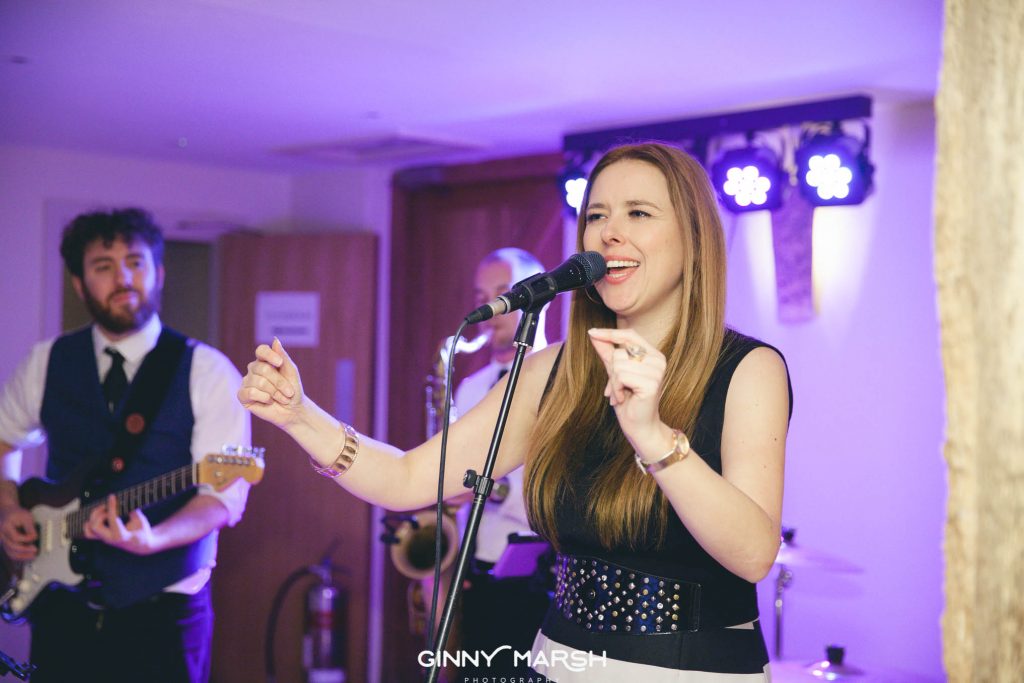 The evening dancing kicked off with live music from Buddhalicious and there was some great dancing going on! I do love staying to get some dancing shots, it's always great fun when everyone gets into it and joins in.
Will and Rob also did a DIY Photo booth with some fun props, which created some great photos of their guests having fun!
Will and Rob's wedding video fusion film
I had my second photographer, Jade, with me and we created a fabulous Video Fusion Film! See more about my video fusion films HERE.

Check the bottom of this blog for details of their suppliers 🙂
Here are some more gorgeous images to tell the story of their day…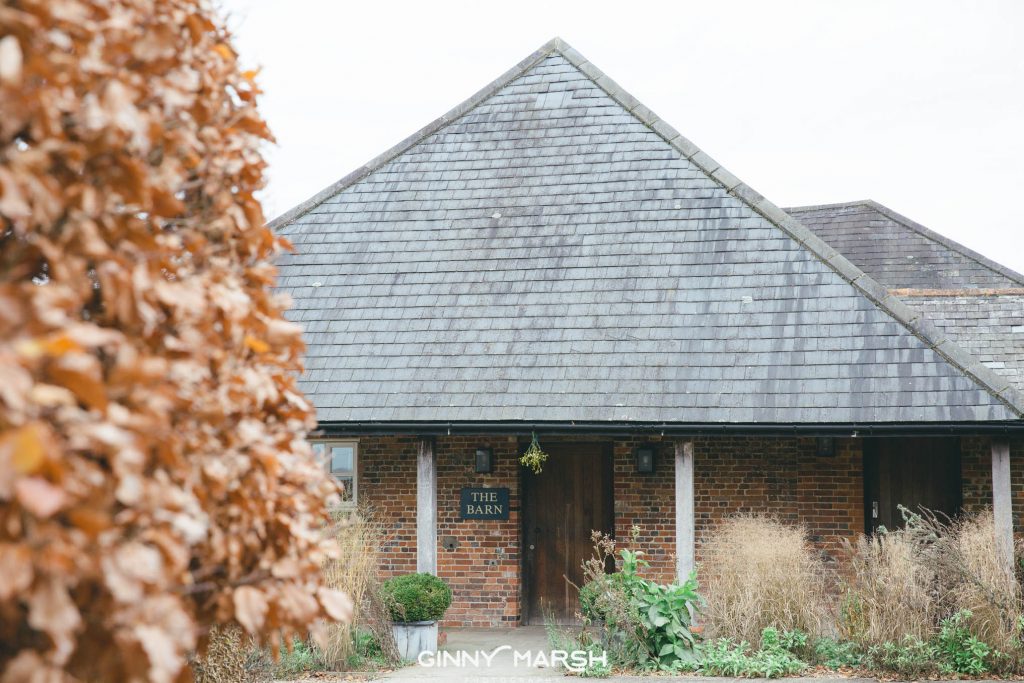 Wedding Suppliers…
Venue: Bury Court Barn
Cake: Frost Bite Bakery
Band: Buddhalicious
2nd photographer: Jade Eleanor Evans
Suits: Astares Menswear
Many thanks for checking out my wedding photography! Are you planning on getting married at Bury Court Barn, or having a Same-Sex / LGBT Wedding? If so, I'd love to hear from you! Please Contact Me for a quote and to check my availability before it's too late!
Alternatively, you can see some more of my lovely weddings HERE.
Thanks so much for taking the time to read this Blog.
Ginny x