Barn Dance Wedding with a cartwheeling bride! Helen & Matt – Wanborough Great Barn, Surrey
The Happy couple…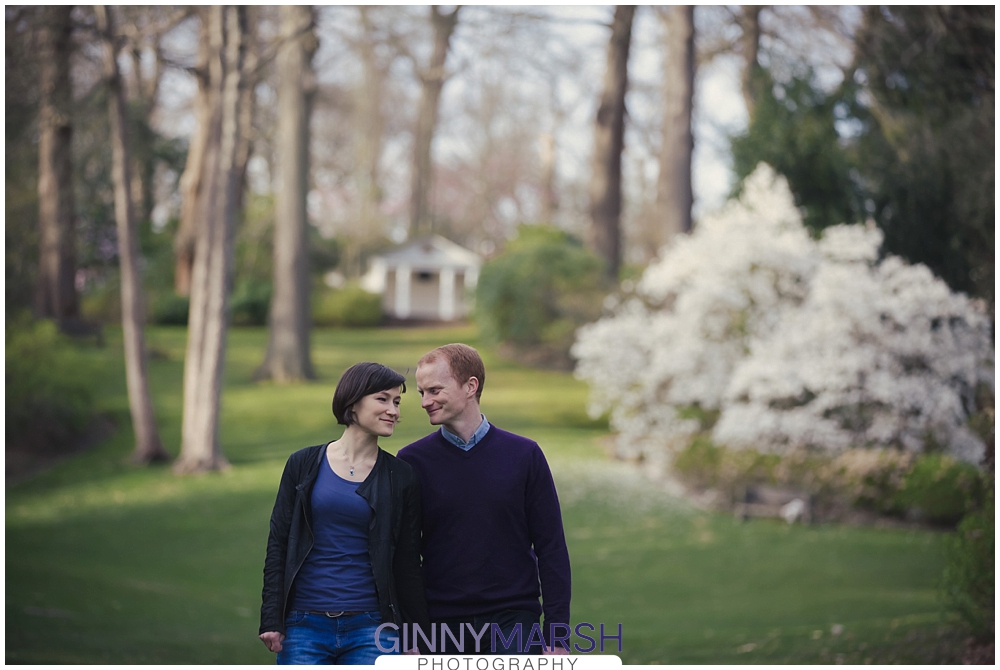 Matt & Helen met at university in their third year of medical school (7 years ago) and are both doctors. Matt is in his final year of GP training and Helen works in paediatrics.
They both love the outdoors, travelling and hiking up mountains! Hence why they chose a typical and relaxed barn dance wedding.
Helen says " Together we've climbed Mount Kilimanjaro, Mount Doom in New Zealand and a 6000m mountain in Bolivia. We spent 10 weeks exploring New Zealand and Australia in a campervan so fittingly our wedding car will be a VW camper!"
The Venue…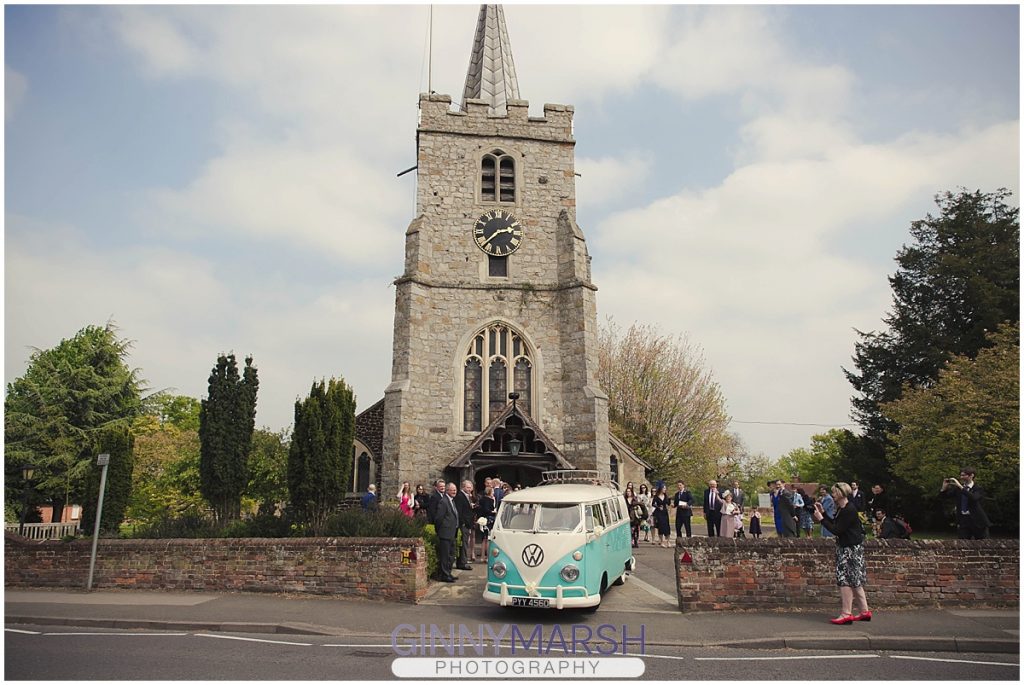 Chobham St Lawrence church wedding followed by a barn dance wedding reception at Wanborough Great Barn…
St Lawrence is the oldest church in Surrey Heath and is the only Grade I listed building in the borough.  Because of this it is a landmark in Chobham village heritage and at the heart of their community today.
The Great Barn of Wanborough was built in 1388 and was used for storing and processing crops and fleeces. Having been built for Waverley Abbey, the barn would have stored the entire manor crop.
It is an aisled barn, made from massive oak timbers.The barn used to have entry and exit by carts, because of this is needed such large doors on both long sides.
Wedding theme… Rustic and relaxed barn dance wedding with ceilidh band!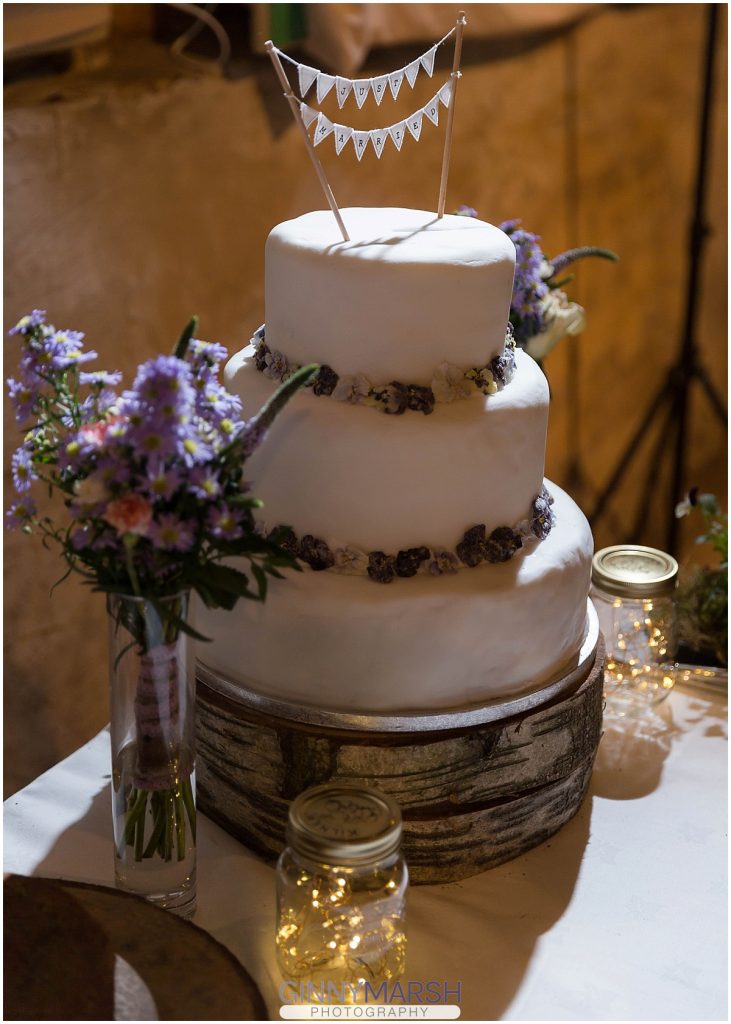 Matt says… "Getting married at St Lawrence Church where Helen grew up going to church and her parents are still bell ringers there.
We always wanted a barn dance wedding reception so that we could put our own stamp on and have a good old ceilidh in to get everyone on their feet dancing without the restrictions of some of the typical wedding venues.
We found out about Wanborough Great Barn after a chance conversation with a neighbour's daughter & it's perfect!"
Helen & Matt had a formal church wedding followed by rustic and relaxed barn dance wedding reception. This was decorated with fairy lights and bunting, and games including a limbo pole!
The bouquets and tables were decorated with Spring wildflowers (mainly purple with blues, whites and yellows).
They also had a VW Campervan as their wedding car!
Highlight of the day
Definitely had to be the Ceildh band!
Here are some photographs of their day…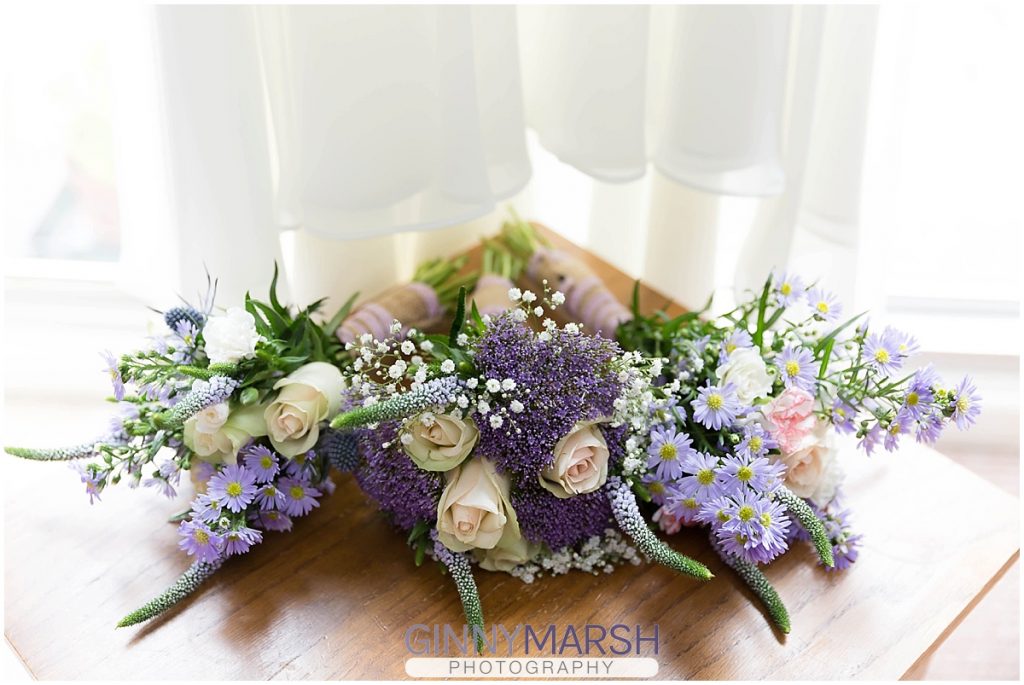 Suppliers…
Hair and Makeup – Ema from Exact Makeup Art
Caterer and Event Manager – Nikki Jewell from Moodies
Music – David Wickenden (6-piece Ceilidh Band)
Dress – Sophie Grace Bridal
Many thanks for checking out my wedding photography! Are you planning on getting married at this venue (or another venue!) in Berkshire, Surrey, Hampshire, or West Sussex. Please Contact Me for a quote and to check my availability before it's too late!
Alternatively you can see some more of my lovely weddings HERE
Thanks so much for taking the time to read this Blog.
Ginny x